If We Were in The Last of Us, We'd Want These 5 Trucks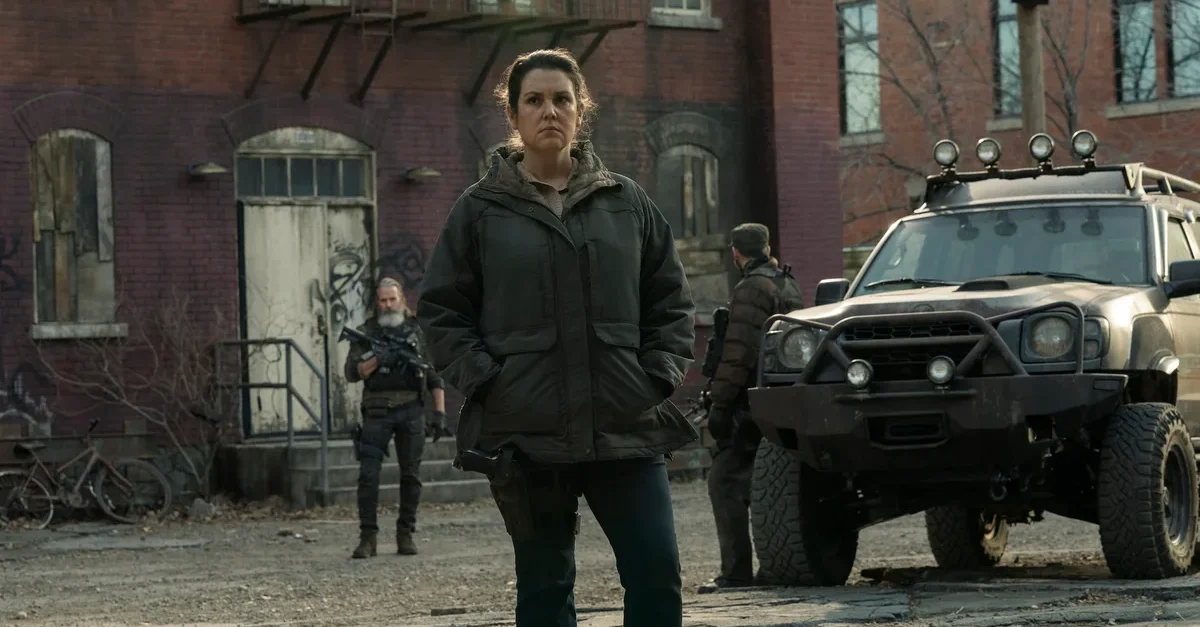 In honor of the finale of The Last of Us, here are our top apocalypse rigs from past issues of TREAD.
Has anyone else been brainstorming their apocalypse plans recently thanks to The Last of Us? We've actually spotted some pretty cool trucks this season of The Last of Us, even if they belonged to some pretty terrible people, like the Tacoma above, driven by Melanie Lynskey's character Kathleen in Episode 4.
We'd like to think overlanders might be the best off in the event of the zombie apocalypse, right? Those of us lucky enough to have a fully built rig and maybe a roof top tent could just fuel up, grab our family, and drop off the grid. If you take out the Cordyceps part, that actually kind of sounds like a dream come true. It's the first thing we thought of when we turned on the very first episode a few weeks ago. And with the finale of The Last of Us airing this past weekend, we've had a while to think about exactly what kind of truck we'd like best.
We've featured some pretty cool bug out builds in TREAD in the past few years, so we have tons of inspiration. We chose our 5 favorite contenders and have gathered them together here. Which would you rather have in your driveway if it all hits the fan one day?
In no particular order, here we go…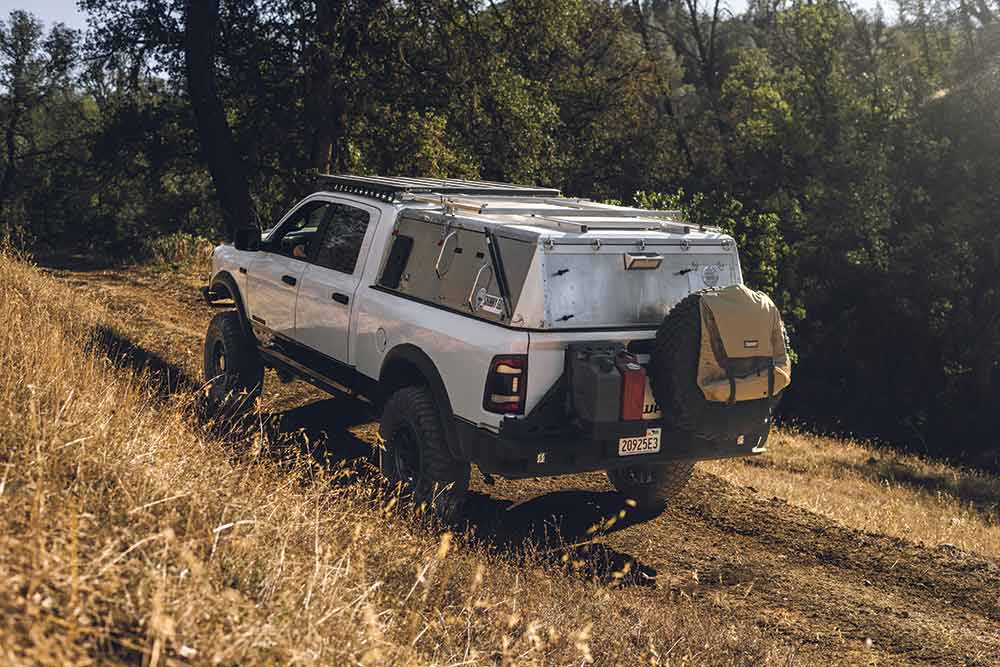 Jeff's Skinny Guy Camper makes his Ram 2500 a killer contender for an apocalypse bug out rig. The truck, with the nickname "The Big Pig," relies on Jeff's 20+ years of automotive industry know-how and the need for a big, do-anything rig.
As filming and production of his show "Divergent Pathways," progressed, Jeff started finessing his ideas for the Power Wagon on what needed improvement and any additional functionality necessary for his production crew while out in remote locations for long periods of time. First, he needed to upgrade and dial in his suspension, which features King shocks 3.0 front suspension and 2.5 suspension in the rear via Thuren Fabrication. Additionally, he added a Thuren  13/8 rear spacer on Carli R2 rear coils, a Thuren rear track bar, drop links, and a Hellwig Big Wig rear sway bar to handle the heavy loads of filming gear and camping gear for the crew.
All of Jeff's improvements to the truck would have him sitting pretty in a "The Last of Us" situation. The truck fits his family and tons of gear with room to spare, and is as realiable and capable as trucks come.
---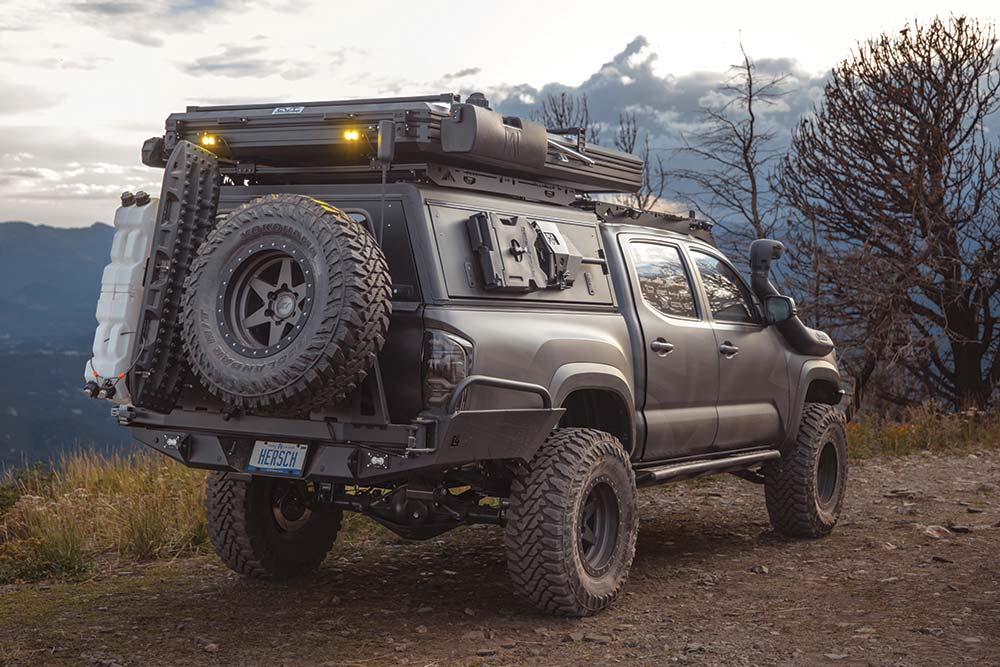 The Hersch is an intimidating rig that would work as well as a bugout as it would a paramilitary truck if the plot of "The Last of Us" ever came to life. Today, it travels throughout the world, advocating for clean water access and being the face of Vox United, an organization that aims to raise money to provide water to communities in need in South Africa, Mozabique, and Kenya.
A bevy of C4 Fabrication armor strengthens the exterior body of the Tacoma while in the bed are Sherpa Equipment Company's Grand Teton Cab Rack and its Crow's Nest Topper Rack that supports a host of gear. Speaking of gear, keeping it stowed away and organized is an important task and it fell to a couple of different systems. The bed's main storage is the Truck Vault's 5-foot, all-weather offset drawer system, while a slew of Pelican cases keeps go-to gear safe. RotoPax was tapped to store the water and extra fuel, while Valhalla Off-Road Molle panels were mounted to the bed's sidewalls. Also, the bed was fitted with Alu-Cab's Explorer canopy shell, and mounted onto that is the CVT Mount Hood 56-inch rooftop tent and the CVT awning to protect against the sun.
Any truck that has the power and resources to make a successful trek across sub-Saharan Africa would probably fare better than most in a "The Last of Us" type of apocalypse.
---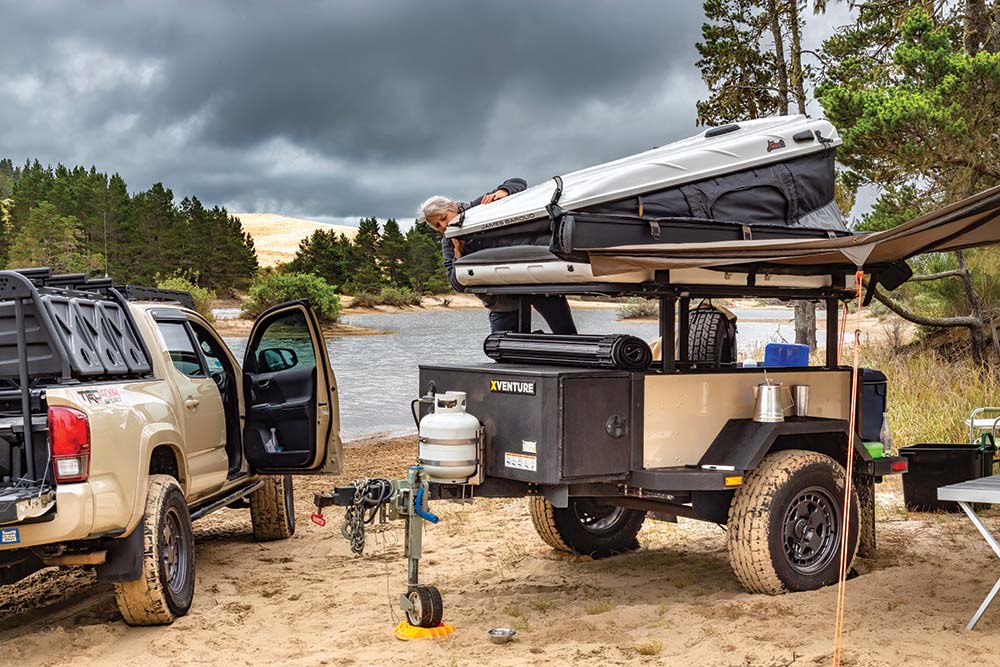 While pulling a trailer might slow you down a bit, we're confident that what Curt Reesor is towing would be useful enough to make it worth it. The Wisconsin-based XVENTURE XV-3 off-road trailer, an American-made, military-proven cargo hauler incorporating his kitchen, water and propane, additional cargo area, shade, and sleeping quarters.
For this rig to travel thousands of dirt-filled and tarmac-topped miles, it can't just be a rock crawler. While capable in stock fashion, it's ready for when the trails got more difficult and to store more stuff. Reesor added storage capability with the Leitner Active Cargo System, including four Leitner GearPODS. He also included a DECKED truck bed drawer system. Plus, a Prinsu double cab roof rack gives him an abundance of storage. Other key upgrades included aftermarket niceties like the newly released 17×8.5-inch WARN Diamond Cutter wheels shod in beefy LT285/70R17 BFGoodrich KO2 all-terrain tires. While the factory front skid plate remains in place (soon, they'll get an upgrade to the TRD Pro Series version), bolt-on CBI rock sliders add side protection when navigating tough trails with potential hazards.
Reesor is one of those guys who's always chasing the next remote destination. The best-prepared people in a "The Last of Us" situation, at least in our opinion, would be those who have practice getting away and the truck to make it happen.
---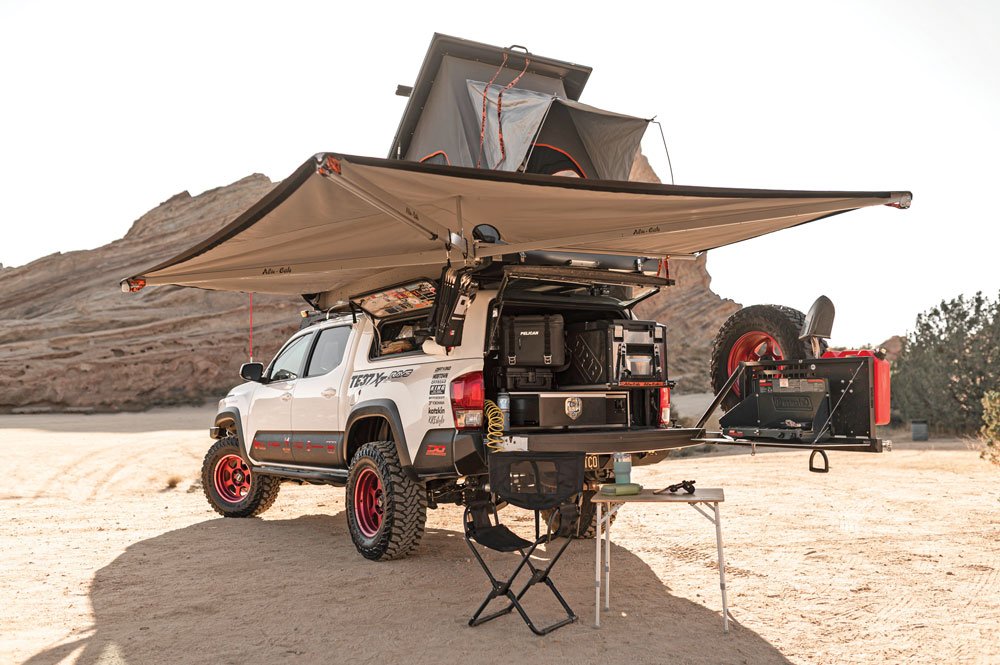 We featured this truck way back in 2016, but it was still the very first rig to come to mind when we thought of the very best "The Last of Us" style apocalypse trucks. You'd be set for life in this thing, with toally self-sustaining… well, everything, including living quarters, kitchen, and mobility.
This truck doubles as a bugout vehicle, so Chris keeps it packed with essentials for survival. He wanted to make sure that the truck was well-equipped and prepared, even if alone. "If something were to happen, it's nice knowing that we have a vehicle that can take us almost anywhere safely," Luansing told us in 2016. Helping protect and beef up the vehicle is a Demello Off-Road Overlander Aluminum front bumper and Off-Road Sliders, Mobtown Aluminum Skidplates, and a rear Mobtown Off- Road bumper, which houses a Rotopax Mount and Tire Carrier.
Like Curt Reesor, Chris would have the immediate leg up of already being the kind of person who's ready to drop off the grid. The truck has only made improvements in the years that have passed since we featured it, so it's even more capable now than it was then.
---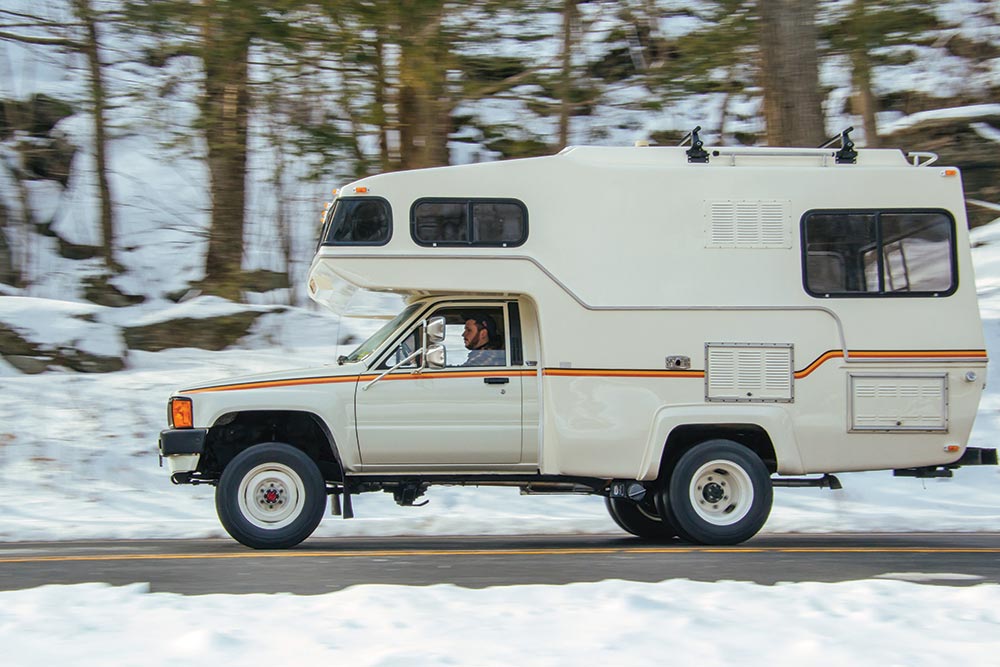 This camper is an oldie but a goodie, and the fact that an '84 Yota is still rocking this year is a good sign for its long-haul apocalypse performance. Plus, having the room a camper provides could prove to be a huge advantage for living off the grid.
The vintage Sunrader is surprisingly capable offroad, perfect for any hard-to-get overlanding-type places that most two-wheel-drive trucks with cabovers or vans could not reach. Despite how cumbersome it looks, the Toyota Sunrader packs a lot for the size of the camper. And with four-wheel drive, this retro camper is perfect for snow seeking adventures.
Heading north into remote stretches in a camper with performance upgrades and all the creature comforts sounds like a good plan to us. While many of the aspects of this camper van are still the stock Toyota options, we think that's a blessing in disguse. If finding parts is going to be a challenge, you want a truck with parts you know will last.
---
If you're not watching The Last of Us, believe us: you should be.
It's not just entertaining TV; we've laughed, we've cried, and we've fallen in love with the main characters and their friendship as it's developed over the last few episodes. Plus, they take a super realistic approach to the apocalypse – it's harrowing, and definitely upsetting at times. Lead actors Pedro Pascal and Bella Ramsey deserve every acting award ever given, if you ask us.
And we bet a whole bunch of you would look something like Nick Offerman's Bill in Episode 3 if the apocalypse ever does happen, and we don't blame you: