Overlanding News: October 2022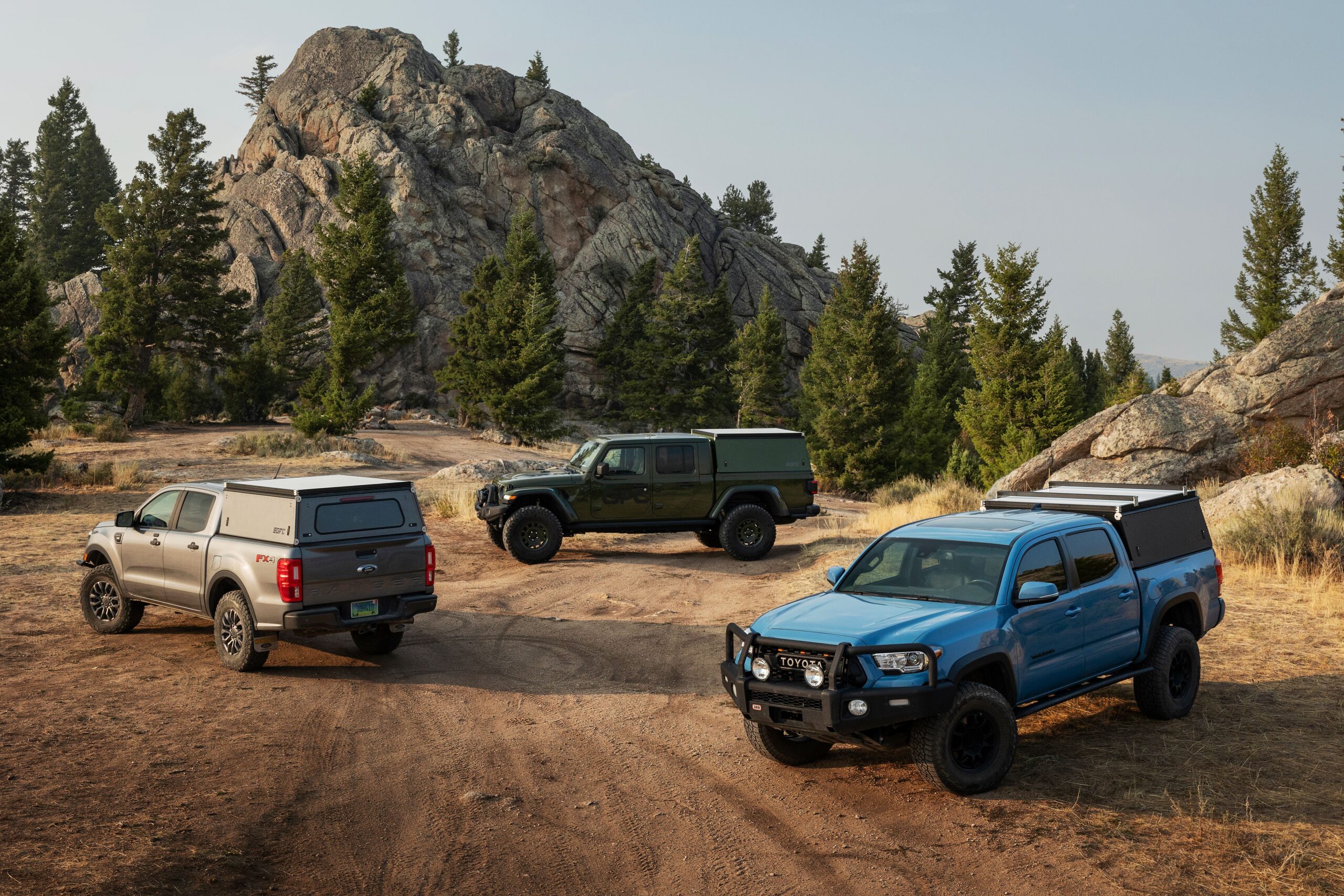 Welcome to Overlanding News, your new favorite way to keep up with the overlanding community.
Some of you may have seen last week's Off-Road News and wondered, this is TREAD – where's the overlanding news? Well, here you go. Every month, we're collecting all of the coolest, most relevant news and delivering it straight to your inbox in our newsletter. It'll also always be available to you right here on treadmagazine.com, but don't forget to scroll down to the bottom of this page to subscribe to the newsletter.
01/ The Strongest Truck Topper Ever Is Made In Montana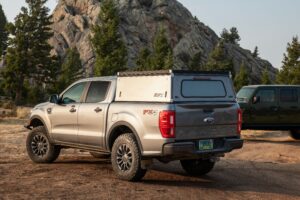 Great news, overlanding fans: there's a new truck accessory at the top of our wishlist. This new Platform Truck Topper is made in Montana by GoFastCampers. Built with parts sourced from the USA, this truck topper changes the game when it comes to lightweight performance. To demonstrate how much stronger it is, GFC balanced a 4,500-pound Ford F-250 on the Topper's roof. Yes, we're serious.
Right now, GFC is making these awesome truck toppers to fit current generation Toyota Tacomas, Ford Rangers, and Jeep Gladiators, but fully plans on including all major truck makes and models. For more information, head to their website.
02/ Test Out New Budget-Friendly Shocks From Elka Suspension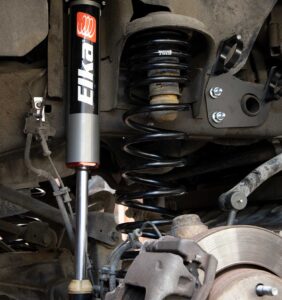 When you need to use your overlanding rig as a daily driver, you can be tough on your shocks. With these new 2- or 2.5-inch IFP Elka shocks, you'll get all of the functionality that comes standard with all of Elka's high-performance shocks, without a steep price tag.
Thanks to convenient standard sizing and lightweight internal floating pistons, Elka's able to price these significantly lower than their top-of-the-line models. Rig fit guide and pricing are on their website.
03/ New Hellwig Hitched & Haulin Podcast Features
Down2Mob Overland

We're so excited to check out this new podcast led by Mike Hallmark of Hellwig Products. Their first episode is going to feature Phil Kockerbeck of Down2Mob Overland and his girlfriend, Julianna Rose, @the.overlander.nextdoor. According to Hellwig, they're going to talk about all kinds of awesome stuff, including RVs, trucks and campers, overlanding, and off-roading.
In this first episode, Hallmark gets down to business with a variety of hard-hitting questions and interesting takes that we're sure will continue throughout the series. Hellwig is planning on airing episodes every two weeks on both Anchor and Spotify. For more information on Hellwig Suspension Products, check out their website.
04/ Hot New Product: iKamper Blue Dot Voyager Roof Top Tent
iKamper names their new rooftop tent as an homage to the Voyager 1 spacecraft image that shows the Earth as a "pale blue dot," for anyone looking to explore our little spinning rock. The Blue Dot Voyager is iKamper's first "wedge-style" tent offering, and comes in sizes for 1- or 2-person capacity.
Unlike other tents on the market, the Blue Dot Voyager comes with a DIY option. iKamper has decided to give their customers the opportunity to save a few hundred dollars by sending out these tents unassembled. For the few quick hours of work assembling the tent will take, setup is as easy as popping up, releasing the ladder, and getting cozy. (If that doesn't sound appealing to you, not to worry. iKamper is still going to sell the BDV fully assembled, too.) To check out this tent and more, take a look at iKamper's website.
05/ Brand Collab: Decked x BoxoUSA Tool Bag
We'veall heard of Murphy's Law. If anything can go wrong, it will… and at the worst possible moment. That's no news to overlanders. Sometimes, we think the law might be doubly true when it comes to overlanding. With that in mind, we're big fans of the complete and portable tool bag produced by these two brands. Featuring an internal tool roll, the bag ensures you have everything you need, organized and in one place, for when things go wrong out on the road.
The full set contains 80 pieces, with 60 included in the removable toll roll. Five more internal tool bags hold the remaining 20 tools, like pliers, hammers, a pry bar, a tire repair kit, and an electrical circuit tester. As an added bonus, the tool bag fits perfectly inside a set of Decked drawers.
---
Well, that's it for our first installment of Overlanding News! Tune in once a month to see our updates on what's new in the overlanding world. We'll be trading with Off-Road News, too, so keep your eyes open for that! They'll both come right to your inbox every other week in our newsletter. Scroll down to subscribe!