Functional Wheel Features: Rock 'n' Roll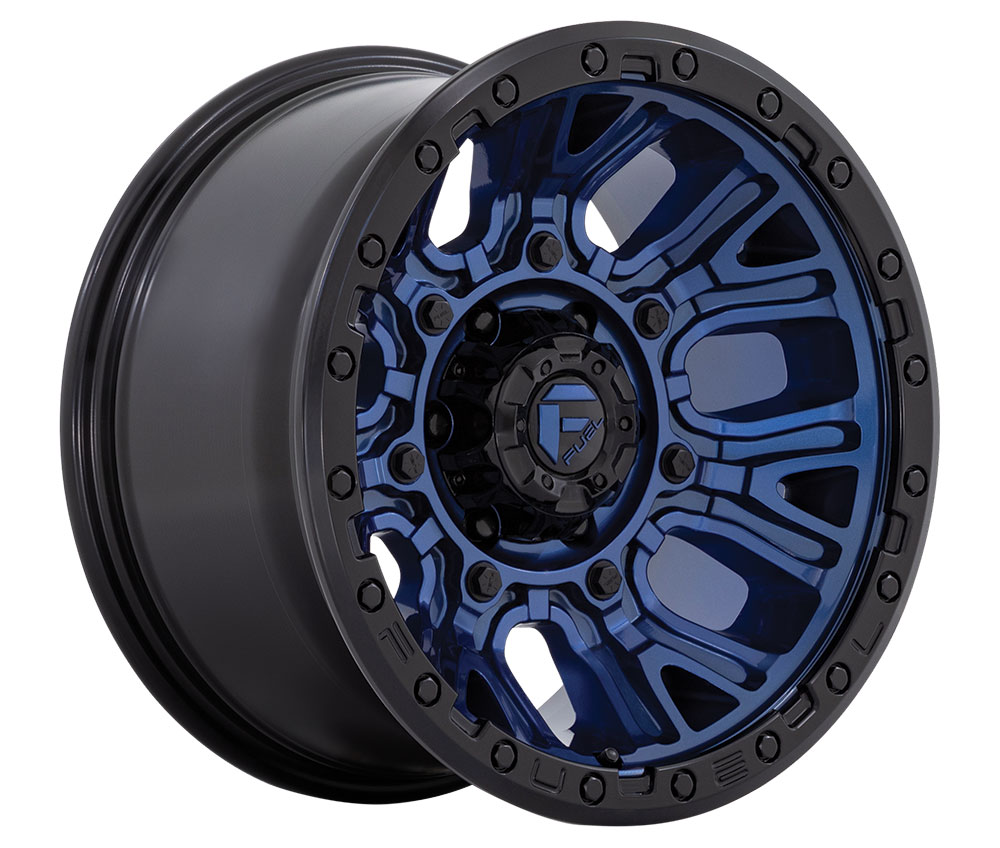 Put your best foot forward.
What's more important to you, form or function? For some form edges out function because to them, it's all about style. While for others, there's nothing more important than functionality. What are looks good for, if the wheel doesn't enhance a rig's performance? Luckily for all of us, wheel makers are all about both factors. They are capable of creating wheels with functional features that can increase performance of your ride while making it look oh so good. In this edition of Rock 'n' Roll, take a look at a few rollers available to hit the trail. Which set will you be mounting on your rig?
Raceline / 957BS Halo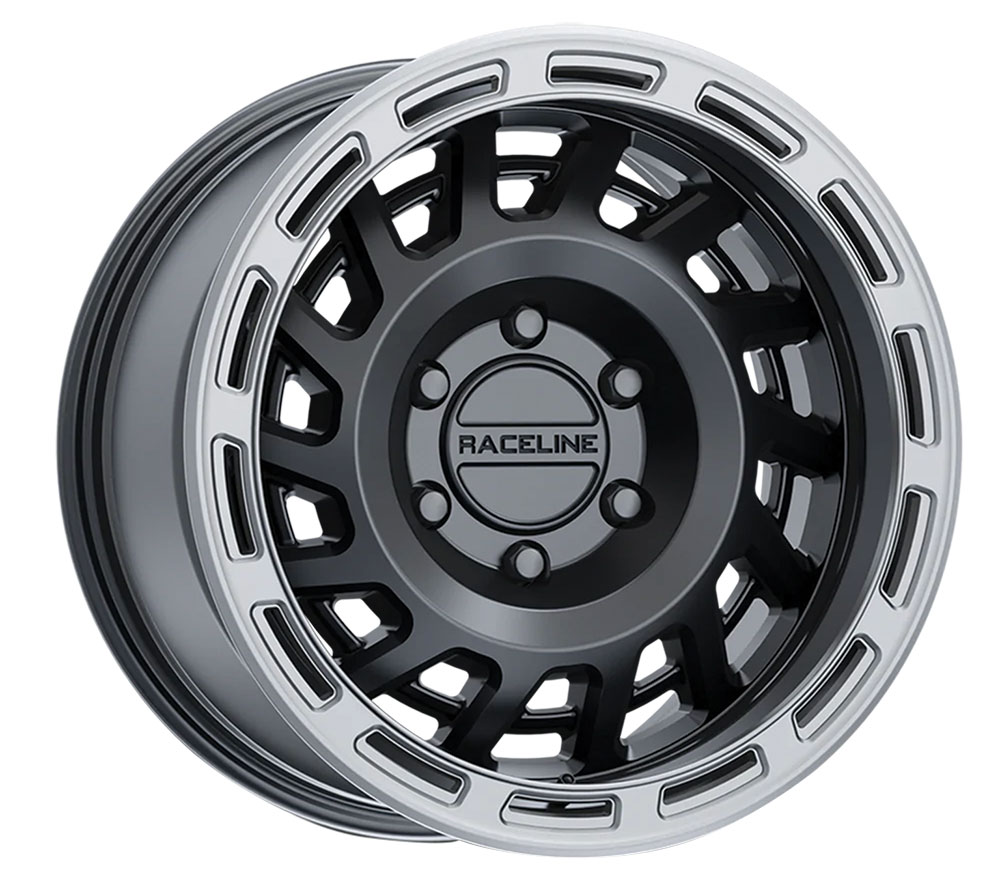 Raceline's 957BS Halo features an aggressive rally inspired multi-spoke directional design with an internal rib for added style and strength. A few stand out features include a vented outer bead lip and black-out snap in cap with debossed Raceline logo. This wheel is constructed out of heavy duty A356 aluminum and is available in Satin Black, Satin Black with Silver ring (shown) and Gunmetal with Black ring in both 17- and 18-inch diameters for most trucks.
Titan 7 / T-AK1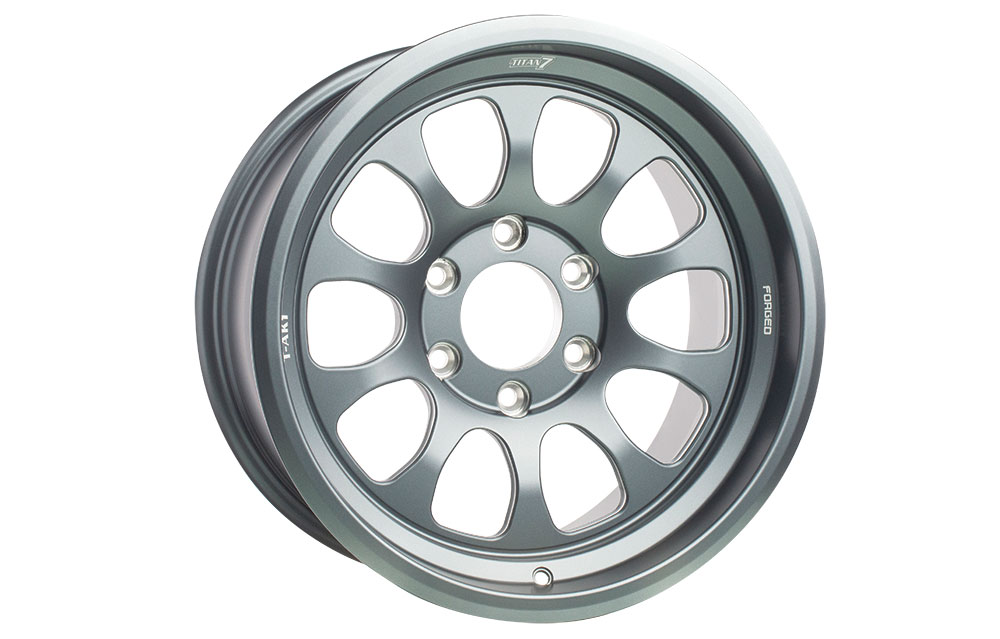 Titan 7 is all about actual performance gains from their wheels. This is why they produced the T-AK1, a fully forged wheel that features anti slip knurling for added traction along with triangulated inner spoke machining to reduce weight while keeping a sturdy structure. The result is a premium wheel that is one of the lightest of its kind in the world. Reduced unsprung weight improves driving, handling and MPG. Available in colors Satin Titanium (shown) and Techna Bronze.
fifteen52 / Patrol HD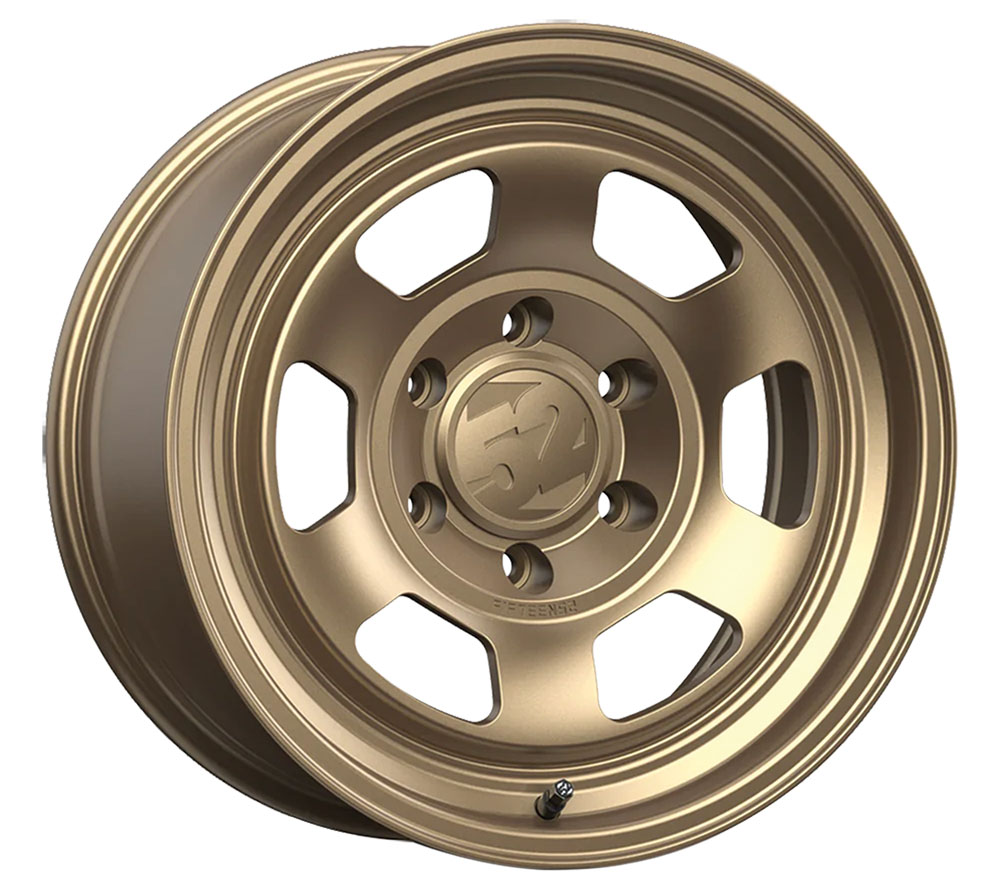 Introducing the Patrol HD, a modern interpretation of classic style. This design is the result of fifteen52's quest to modernize iconic off-road styles with added functionality. All-aluminum construction reduces unsprung weight, while the Patrol HD's bell-shaped barrel provides as much clearance as possible for todays' larger brake assemblies. The Patrol HD performs well whether it is on the sand or the streets.
Black Rhino Wheels / Aliso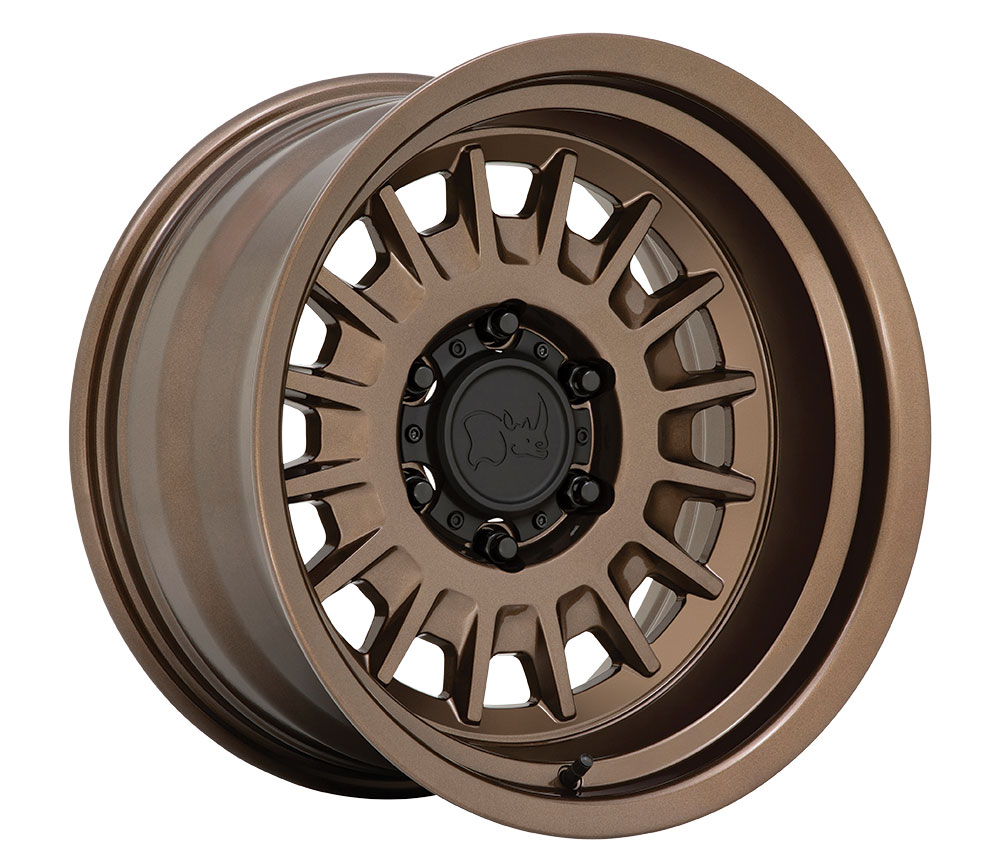 The Black Rhino Legion wheel features an advanced full-face design that embraces a modern aesthetic with geometric detailing. Black Rhino Aliso is a cast monoblock wheel with a stepped lip, a functional wheel feature that is both strong and easy to clean. The wheel is available in three finishes: Gloss Silver with Mirror Cut Face Lip, Gloss Bronze, and Matte Black. Sizes offered for the Legion wheels are 16×8, 17×8, 17×8.5 and 18×9 for 5-lug and 6-lug applications.
Fuel Off-Road / Fuel Traction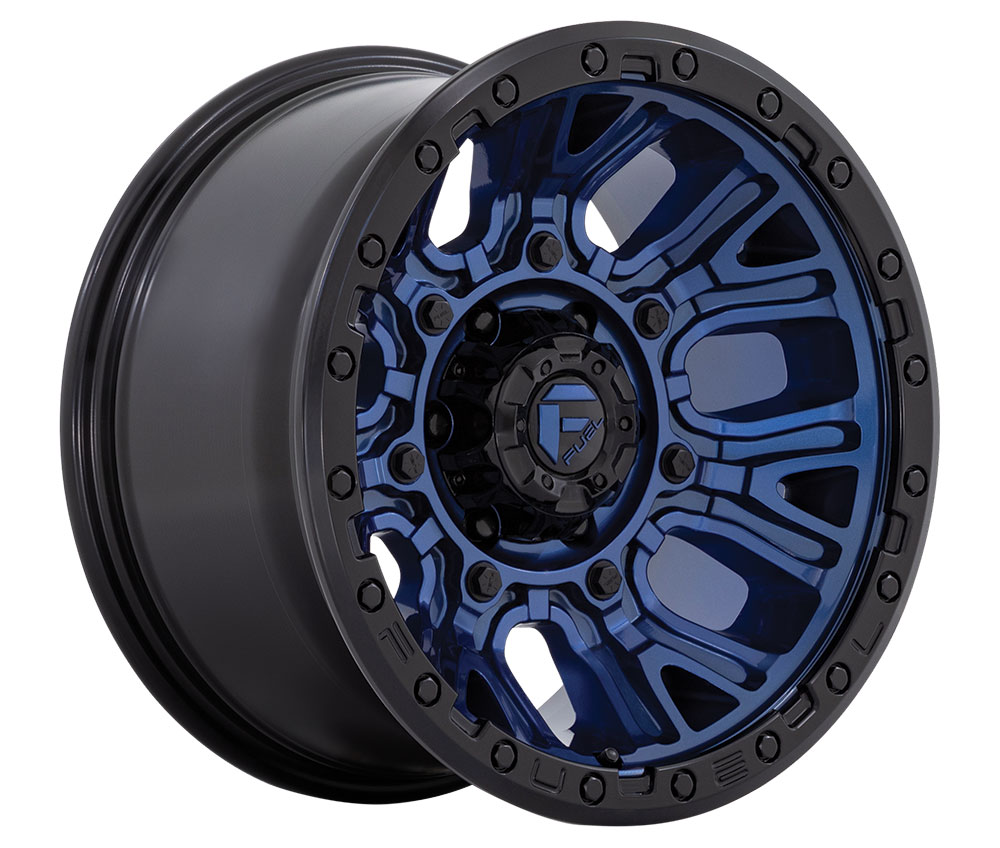 Fuel Traction features a heavy duty tank inspired design with a simulated beadlock ring, removable stainless steel hardware with Fuel cast into the lip. It is available in Dark Blue w/Black ring (shown), Matte Black w/Black ring, Matte Bronze w/Black ring and Matte Gunmetal w/Black ring finishes in 17×9, 20×9, 20×10 for 5-, 6-, and 8-lug applications.
KMC / KM724 Impact OL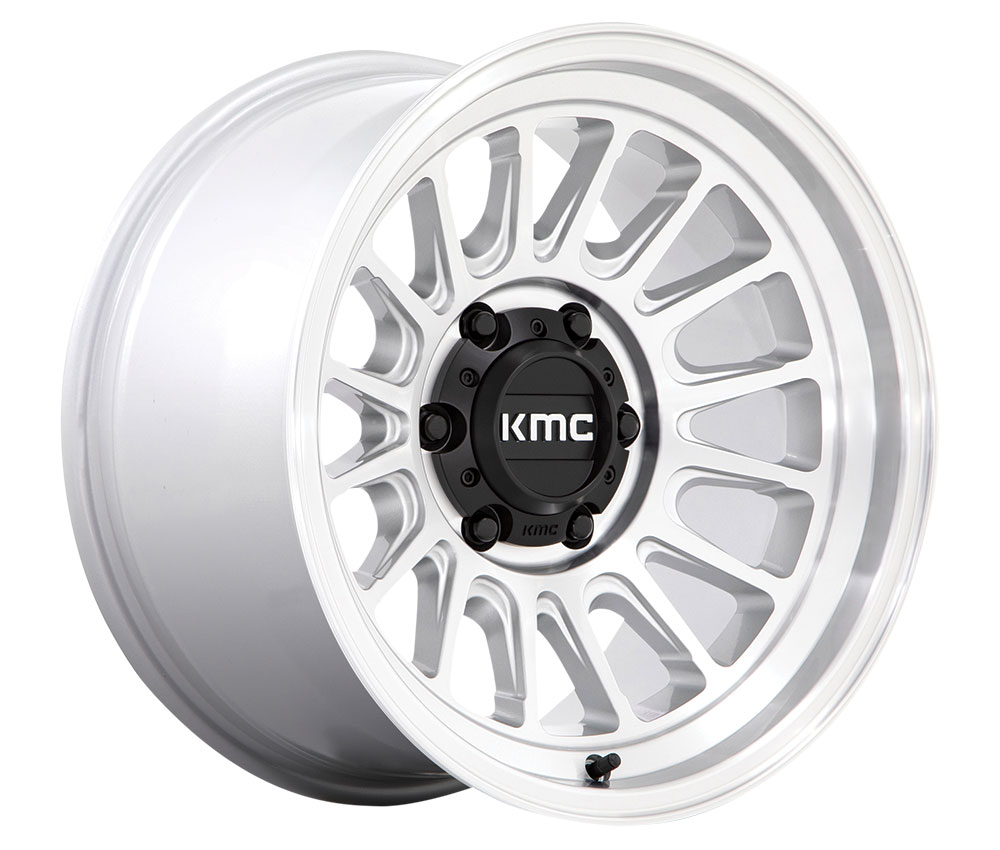 KMC's popular multi-spoke KM724 Impact OL wheel is now available in Silver machined finish in 16- and 17-inch sizes for 5- and 6-lug applications. KM724 Impact OL is proudly made in the USA.
Method Race Wheels / 312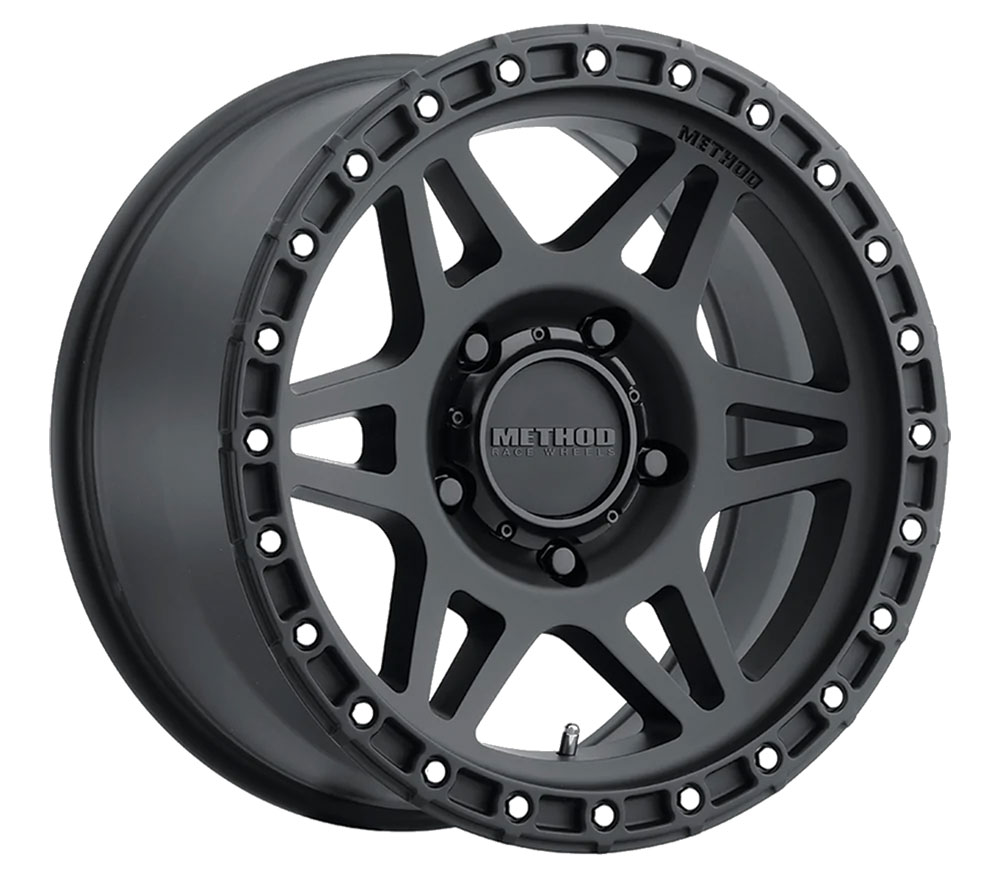 Method's 312 Standard Wheel features a tough 6 windowed point design with debossed Method logos. The lip undercut is a functional wheel feature that simulates a true beadlock wheel and has replaceable lip bolts with optional colors available. It boasts a strong 2,650 to 3,640 lb. load rating. The Matte Black color option shown here, 312 ,is also available in Double Black and Bronze with Matte Black lip.
---
Editor's Note: A version of this story previously appeared in the TREAD September/October 2022 issue.