Toyo Tires Treadpass 3D Launches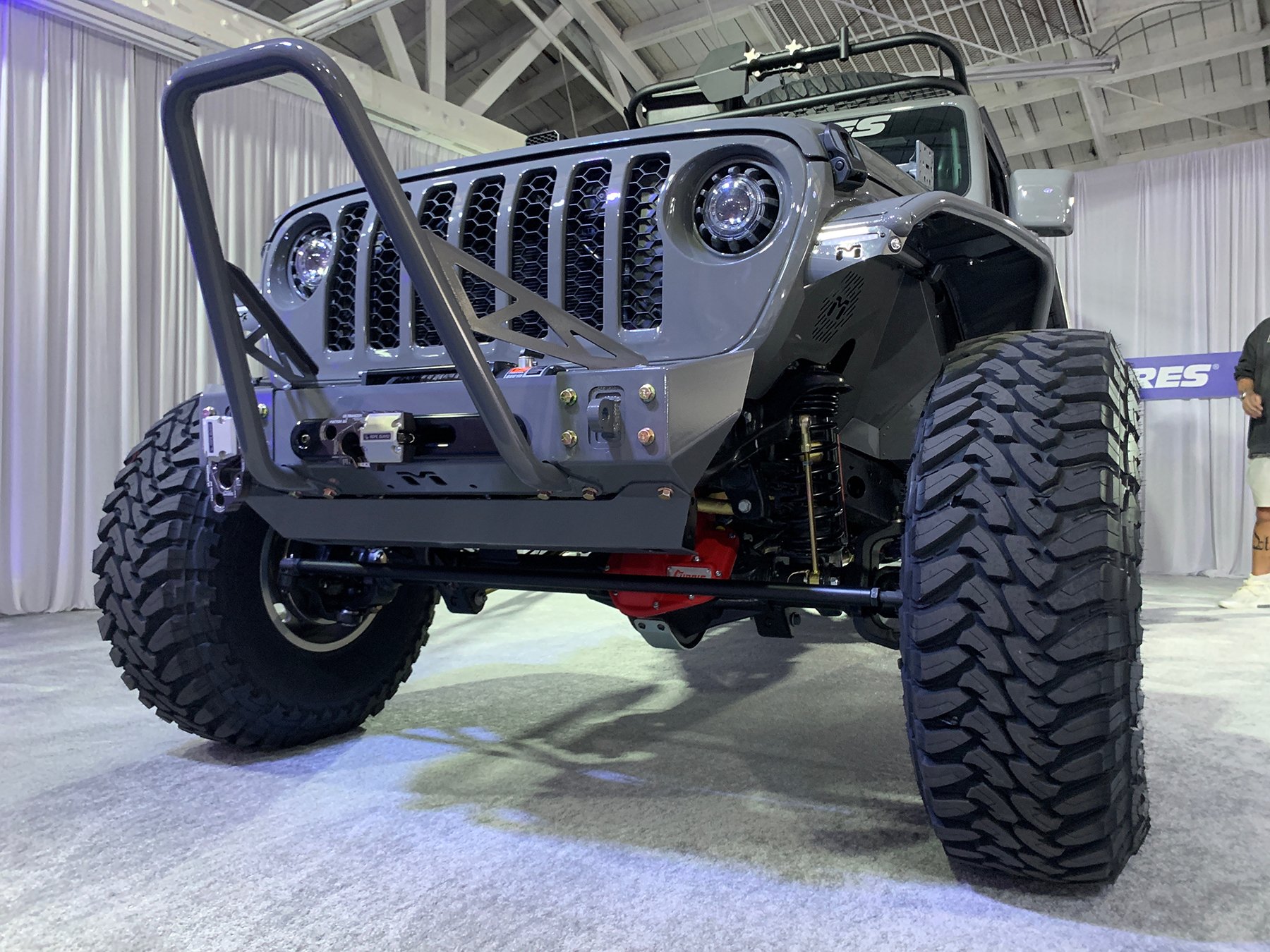 Have you walked the blue carpet yet? If you've been to SEMA Show in the previous 7 years, most likely you have—especially if you were running back and forth from Central Hall to South Hall like we do. The Toyo Tires Treadpass is a must-see when in Vegas for SEMA Show and the good people at Toyo didn't want anyone to miss out just because there is a pandemic. Going virtual this year, they launched Toyo Tires Treadpass 2020 3D on Monday, November 16.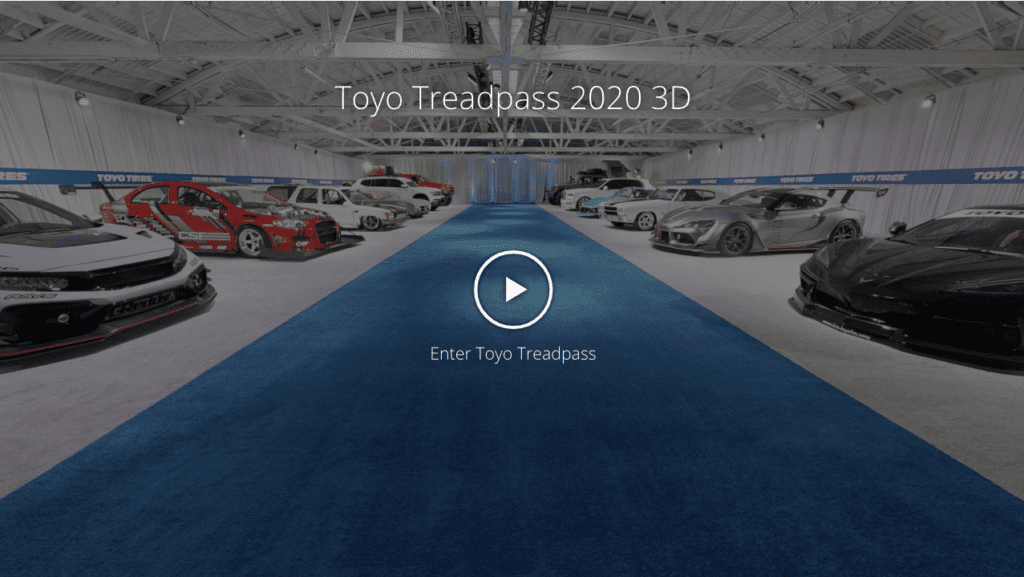 Virtual Experience
Well-known for featuring top-notch builds in the racing, motorsports, drifting and off-road communities, Toyo Tires Treadpass brings them all together in one place for SEMA attendees to see up close and personal. This year, everyone can get that same experience through Toyo Tires Treadpass 3D. What's great, is now the general public can enjoy all these impressive builds previously coveted by industry enthusiasts. Using hot spots to explain build details, users can navigate down the blue carpet to get a closer look at their favorites. Click yourself over to inspect the custom interior of a 1975 Porsche 935 M16 or hover a hotspot to see under the hood of some American muscle in the 1970 Chevy Chevelle SS built by Craven Performance.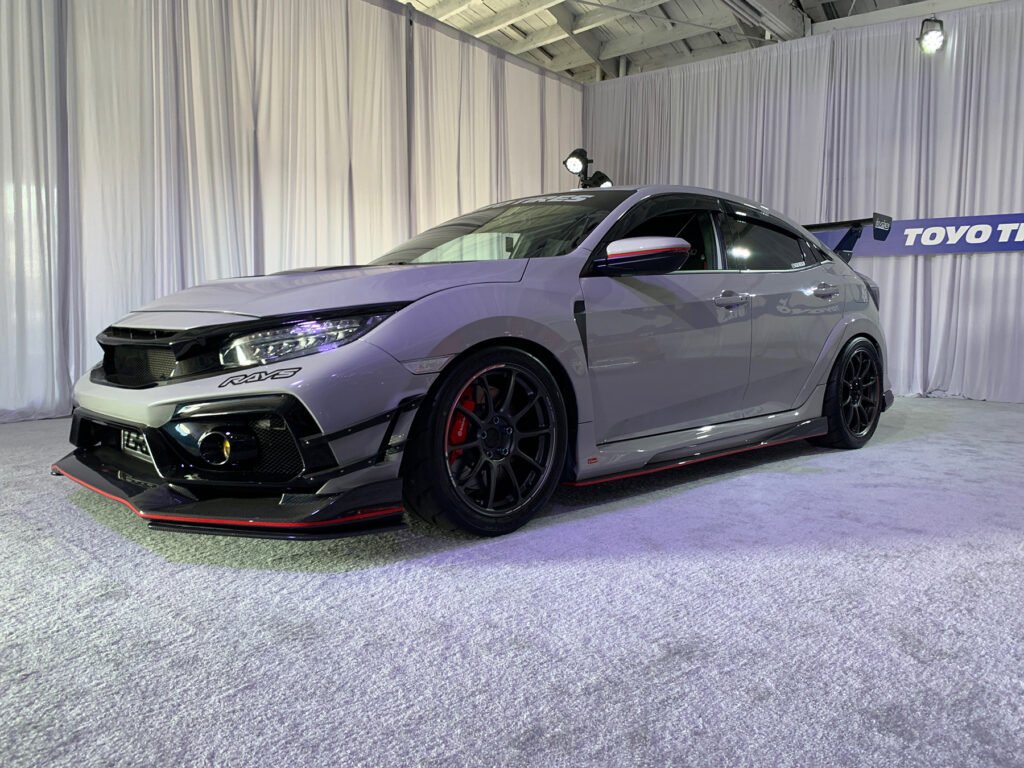 "For the past seven years, Toyo Tires has been able to showcase some of the most unique, inspirational, and exciting vehicles at the SEMA Show," said Stan Chen, senior manager, events and sponsorships. "We are thrilled to be able to bring a virtual experience with Toyo Tires Treadpass 3D to enthusiasts worldwide where they will be able to see and learn more about each display vehicle from the comfort and safety of their own home." And there is something to be said about having the detailed build information right at your fingertips and displayed for you to easily read. It most definitely helps digest the information and appreciate all the details and work invested.
Worthwhile Sneak Peek
We were able to get in for a sneak peek at the media event, held on November 12. We can honestly say, lots of time, effort, energy, and creativity went into each and every one of the builds. No matter your forte, there is bound to be one to catch your eye. Having dabbled in most automotive genres, and already possessing an overall appreciation for most automobiles, we were still impressed. However, there were some that left you awestruck. Notable to us were the 2020 Button Built Gladiator (of course), 1991 Ford Bronco built as a prerunner with car show styling by Steve Lewis and the jaw-dropping, gorgeous wide-body 1955 Mercedes 300SL by John Sarkisyan of Slang 500. Previously a Gullwing that made big splashes at SEMA 2018, since then it went under the knife and got some work done. It was pretty darn cool before, but now she's an absolute stunner. A 12 out of 10. We may love the trucks and dirt, but you can't ignore beauty like this.

Not to be forgotten were the swag bags, filled with safety essentials like a Toyo Tires mask, bottled water and hand sanitizer—the gold of 2020. However, the best part was the limited edition Leen Customs pins for each of the builds. Yep, nerd here who started a Leen pin collection. And in usual fashion, Toyo Tires is handing out a limited quantity to the public. This year, attendees can get their pins without waiting in long lines. Instead, they need to visit Treadpass 3D from the comfort of their home.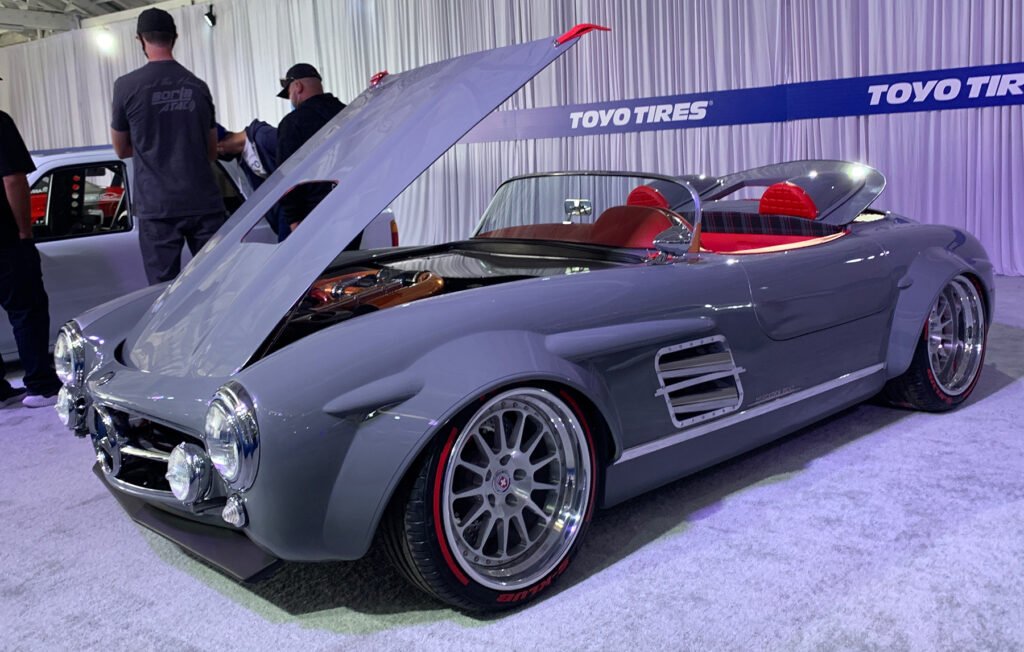 Walk the Virtual Blue Carpet
Monday, November 16, kicked off the virtual experience of Toyo Tires Treadpass 3D and attendees have been viewing the builds on their smartphones, desktops and tablets. We noticed viewing on a desktop gives the best experience. Also a quick scroll through Instagram and people are grabbing up the pins each day.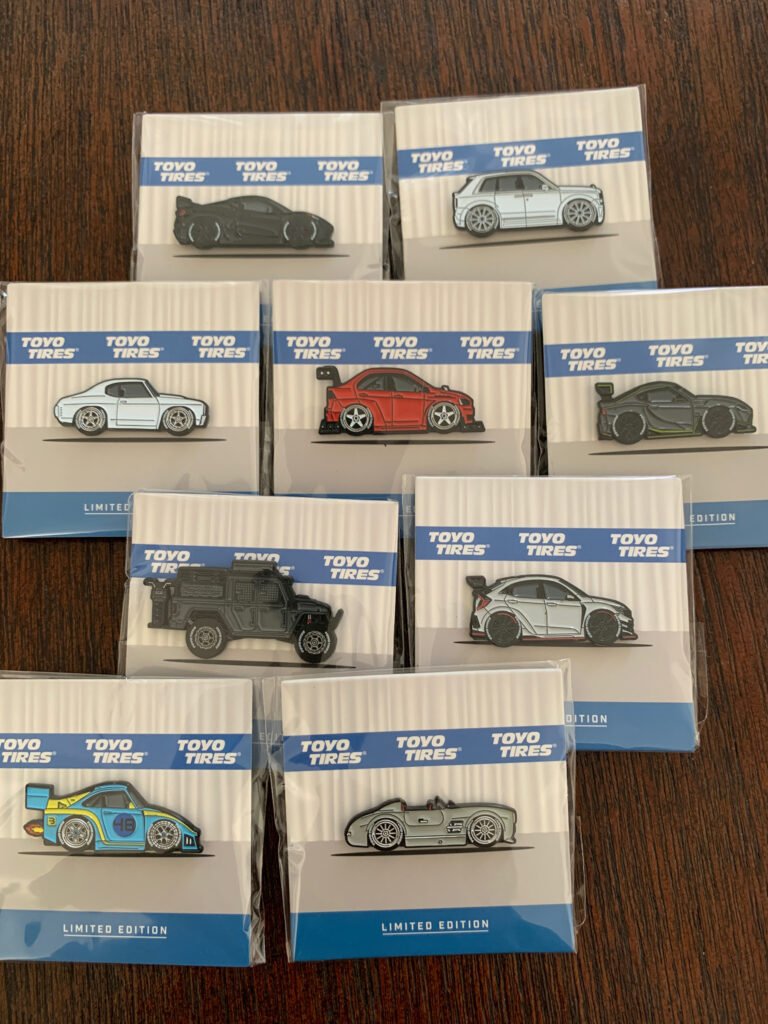 If you're a pin nerd like us, follow @toyotires and @teamtoyousa on Instagram. Be sure to turn on your notifications to keep an eye out for pin posts. Once posted, hit the internets and find the Leen Customs flare within Toyo Treadpass 3D to claim your treasure. There is still a chance to get those that have yet to drop, like the Button Built Gladiator (hint hint). Rumor has it, it'll drop before the end of the month. Don't forget to share your findings with us on social media. We love a good treasure hunt.
To learn more about the tires which help complete these machines, go to toyotires.com. To view a video of the 2019 Toyo Tires Treadpass, visit Toyo Tires YouTube.