SEMA SHOW OVERLAND EXPERIENCE EXPANDS TO NEW, MORE IMMERSIVE LOCATION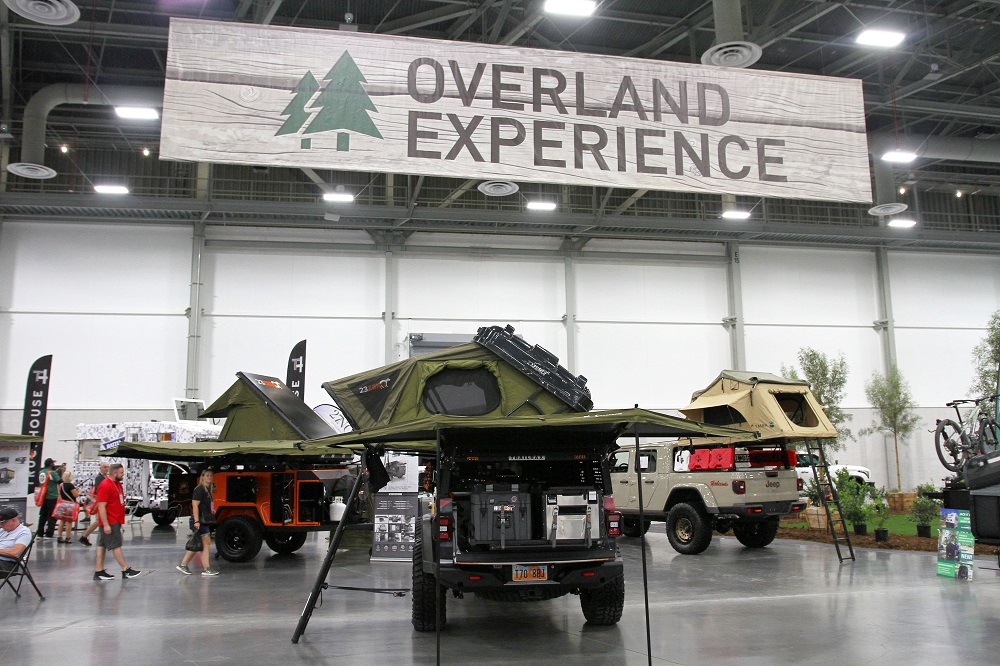 DIAMOND BAR, Calif. (Aug. 22, 2023) – The SEMA Show Overland Experience, a popular specialized showcase at the leading automotive trade show in the world, is moving to a new location in 2023 to give attendees a more immersive introduction into the world of overlanding. The dedicated display will be prominently featured in the Diamond Lot, adjacent to the West Hall, providing a customized environment to highlight the growing overlanding market.
"Moving the Overland Experience to the Diamond Lot will enable attendees and media to easily access the latest products and innovations in the growing market segment, in an outside setting they were designed for," said SEMA Vice President of Events Tom Gattuso. "The exhibit will be conveniently accessible to all Show attendees via the LVCC Loop West Hall Station and the West Hall, which will feature the latest in trucks, SUVs, off-roading, powersports, and utility vehicles."
The SEMA Overland Experience will include dozens of customized vehicles—from pop-top-equipped trucks to sprinter vans to specialty trailers—featuring recreational and utility gear such as refrigerators, storage racks and units, makeshift kitchens, and solar chargers, everything to make off-the-grid travel fun and convenient.
The exhibit will also feature industry experts discussing key overlanding opportunities and trends that can add important new profit centers for aftermarket companies who are looking to diversify and grow their offerings.
"The Overland Experience is a great opportunity for attendees to delve deep into the lifestyle and gear associated with this adventure-driven niche," added SEMA Trade Show Director Andy Tompkins. "With exhibits like the Overland Experience displayed throughout the SEMA Show, we will showcase what's trending in the marketplace and what many consumers and enthusiasts are gravitating towards."
Attendees will be able to engage with several leading brands, including current Overland Experience sponsors American Expedition Vehicles, KW Automotive, LinksWell Automotive, LiquidSpring, Mackin Industries, ORACLE Lighting, Powerbuilt and Caterpillar, Scosche Industries, and first-time exhibitor Winnebago.
The 2023 SEMA Show, taking place October 31-November 3 at the Las Vegas Convention Center, is the ultimate business gathering for the automotive specialty equipment industry. It is the place to discover new products and trends, make new business contacts, strengthen existing ones, and help professionals take their careers from good to great. To learn more or to register to attend the 2023 SEMA Show, visit www.semashow.com.
About SEMA
The SEMA Show is a trade show produced by the Specialty Equipment Market Association (SEMA), a nonprofit trade association founded in 1963. Since the first SEMA Show debuted in 1967, the annual event has served as the leading venue bringing together manufacturers and buyers within the automotive specialty equipment industry. Products featured at the SEMA Show include those that enhance the styling, functionality, comfort, convenience and safety of cars and trucks. Additional details are available at www.semashow.com or www.sema.org, 909/396-0289.