Off-Road News: California 300, Rebelle Rally, and New Products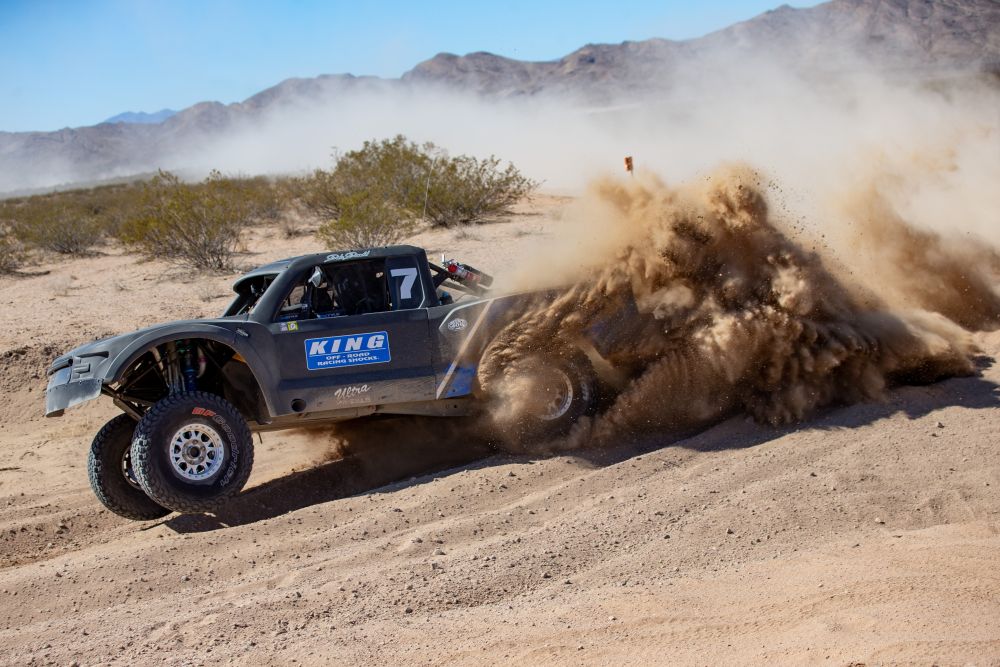 This week, catch up on all things off road.
Lots of exciting news ahead, readers. Fall is one of the peak times for off-road events: expos, rallies, and more. It's impossible to be everywhere all at once: events local to us are amazing, but we'd love to get to see them all. If you feel the same way, here's your chance to get a glimpse at all of the amazing off-road events happening this month.
As always, don't forget to scroll down and subscribe to the TREAD newsletter to get the latest in off-road and overlanding news delivered right to your inbox, or stay tuned every other week for updates!
01/ First-Ever California 300 Off-Road Race

The inaugural California 300 is bringing desert off-road racing back to Southern California. This full-scale off-road event drew off-roaders from all over the country as some awesome vehicles battled it out. Check out the video link above for some awesome Unlimited off-road race coverage and highlights of the event.
Before the race, hundreds of off-road enthusiasts turned out and removed over ten tons of illegally dumped trash from the beautiful Stoddard Valley OHV area.
To keep up with the California 300 and stay in the loop for future events, follow them on Instagram @thecalifornia300 and Facebook.
02/ OnX Offroad x Rebelle Rally
The Rebelle Rally is, in our humble opinion, one of the coolest off-road events of the year. We know the teams competing in the awesome adventure can't use apps like OnX Offroad (or any navigational tech) during the rally, but it's OnX that keeps the rally moving nonetheless.
"The Rebelle Rally is such an incredible part of the offroad community," says Haley Fetzer, onX Offroad Head of Marketing. "Their team showcases just how versatile our app is and they provide a unique stress test to our features. The stakes are high when you are in the desert, so we know it needs to always be 100% perfect."
This awesome collaboration allows Rebelle Rally founder Emily Miller to plot out waypoints for the whole rally. This includes the event's huge base camp, which moves along with the competitors at every stage. Using OnX software, she's able to map out whatever she needs to.
03/ Toyo and Falken: New R/T Tires
We got a chance to test out the new Toyo Open Country R/T Tires at an off-road event in Big Bear, CA. The verdict? They're a great happy medium tire for off-road enthusiasts who need on-road comfort. We tested it out on both 2014 Nissan Frontier and the second a Chevy Colorado ZR2 Bison. After driving, truck expert Bryon Dorr found that the tire achieved off-road performance with some real technical tread upgrades.
The magic of the Toyo R/T Trail is that it has impressive off-road capability while still offering impressive on-road performance, low road noise, and a smooth confidence inspiring ride. The tire is almost as quiet as an A/T and feels about the same in dry warm conditions on road as an A/T. Even more than that, it has more versatile capabilities off-road than an A/T.
Starting in December 2022, Falken will also be releasing a new tire. Developed for lifted trucks, SUVs and high-powered diesel pickups, the Falken Wildpeak R/T will set a new benchmark for the rugged terrain tire category. The Wildpeak R/T features the ultimate hybrid terrain tread pattern. It'll blend the off-road strengths of a mud-terrain with the on-road benefits of an all-terrain.
04/ KCHilites Release New Lights
Good news, off-roaders: this Flex Era 3 Dual Mode SAE fog light is the first street-legal fog light and high-powered off-road light. This light combines two lights into one. With these lights, drivers can illuminate the pavement using SAE J583 fog lights as their "low beams." Then, they can quickly toggle to the off-road spots for their "high beams" when they cross into the dirt. It's as simple as flipping a switch!
"Our new FE3 SAEs redefine what's possible in automotive lighting," said KC CEO Alan Wang. "Drivers no longer need to install two different sets of lights or get out of their vehicle to change lenses while on the trail. Instead, these provide the flexibility and ease-of-use drivers want and need, all in one good-looking package."
05/ Jeep and Bestop Expand Partnership

Good news, Jeep lovers. Starting this fall, Bestop will be offering a series of Jeep-licensed JK Wrangler soft tops. The Trektop, Trektop Glide, and Trektop Pro soft tops will be available in Permium Twill and Black Diamond fabrics.
"Jeep and Bestop have a long history of being a part of each other's story. Together we have inspired people to enjoy the outdoors, open air, and the driving adventure. We're proud to be on the road – and off the road – with them," said Scott Baird, Vice President of Sales & Marketing at Bestop.
Bestop has long been a trusted name among Jeep drivers. Plus, they're the world's largest manufacturer of soft tops and fabric accessories made with North American-made craftsmanship. "The Jeep brand is defined by open-air freedom, and Bestop has been a key partner in developing that for the Jeep customer," said Jim Morrison, Senior Vice President and head of Jeep brand North America.
---