Product Spotlight: High-Performance Solution to Replacing OE Shocks from Elka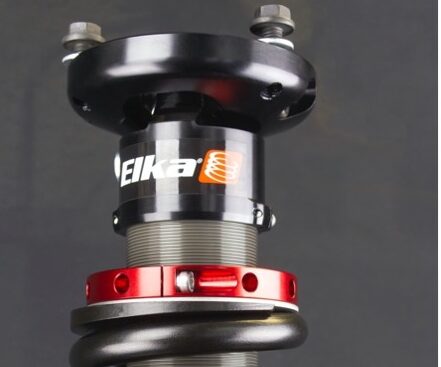 High-performance technology in an affordable OE replacement option.
Sponsored Content
Elka is a full-scale manufacturing operation providing high end shocks for trucks and Jeeps.  The brand is best known for its high performance fully adjustable shock models, which we've been seeing a lot lately in rough off-road conditions. For overlanding and technical crawling, the shocks come usually in larger body diameters like 2.5-inch or 3-inch, with external reservoirs and compression adjustments at both high and low speed.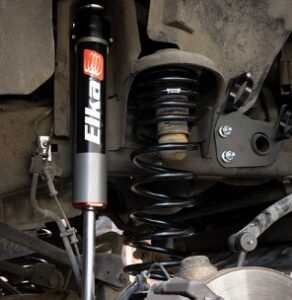 The price point of high-performance products can be a stopping point for owners that use their vehicle in a more functional way, like working, light off-roading, and daily driving. On the other hand, the OE shocks might not be up to the task, or deliver the desired performance for a variety of reasons… and they need replacing from time to time.
Elka wanted to offer a product that would allow truck owners to upgrade their OE shocks with something of higher quality and performance than other OE replacement products without breaking the bank. The solution? Elka's 2.0-inch internal floating piston shock (also available in 2.5-inch). These come in at up to 75% less than the retail price of the fully adjustable products, with the same core technology. (Jeep 3.0-inch Dual Compression MSRP $1,999/pair vs 2.0-inch IFP MSRP of $499/pair)
Same mechanical platform and components
Elka builds OE replacement shocks with the same mechanical proprieties and same raw materials as the higher end products. Every model is made the same way and delivered with set-ups developed and tested for specific vehicles and user driving conditions. In fact, when manufacturers release a new vehicle, their engineering team works across the whole product line to ensure that the Elka shock for that vehicle will perform at its best.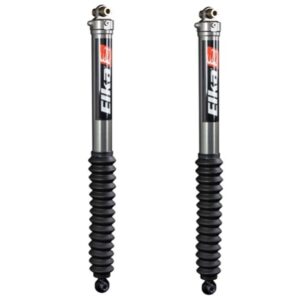 Elka builds the OE replacement IFP shock with the same components. It's got the internal hydraulic valving optimized for each vehicle configuration. Plus, it includes a hard anodized aluminum body, a triple sealing system, and other proprietary technologies. In the end, it will provide that higher performance level. From its specific set-up and tuning based on the vehicle weight, configuration, and behavior tested on the field, Elka has developed these shocks to compete with the top-end products you'll find on the racing circuits.
The 2.0 or 2.5 IFP are available for all major makes and models of light trucks, SUVs, and Jeeps. They will deliver generally bettter comfort and handling. Elka's goal with this shock is stability for light off-road driving, smoother ride while driving over pot holes, and a strong ramping effect for extra bottom-out protection. Overall they will be more capable and durable than stock OE shocks: a cheap replacement that's fully rebuildable. That means that they can live a lot longer, giving even more bang for your buck.
The IFP model also has precise fine-tuning of the spring preload (on coilover models only) for your specific driving style and terrain conditions.
Learn More About Elka Suspension Products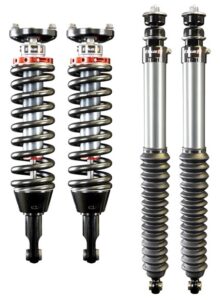 Elka wants their clients to go faster and explore further. Do you want your vehicle to look the best, provide better comfort, and perform better (or all three!)? A set of Elka's high-performance off-road shocks will give it that edge.
Check out the benefits and ride enhancements of the Elka 2.0 IFP Shock Absorbers for Trucks here.
For more information on how Elka goes above and beyond to ensure that their shocks give the same upgraded performance for every driver out there, visit their website.