The Latest Releases of Aftermarket Wheels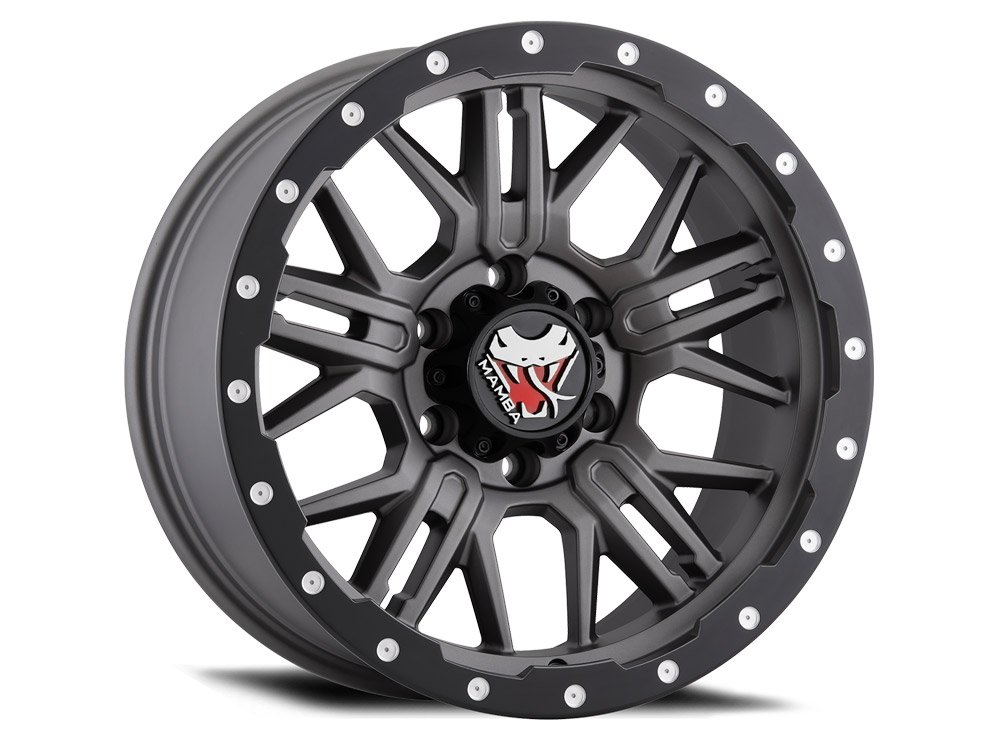 Put Your Best Foot Forward
The right set of aftermarket wheels can not only greatly enhance the look of your truck, but how it performs on and off the road as well. Wheel manufacturers constantly improve their wheels by utilizing dedicated technologies and invaluable experience to produce wheels that not only look great, but ones that can contribute to increased wear resistance, damage mitigation, and even improved gas mileage. We collected some of the latest releases for you to check out; which set will you choose?
Mamba Wheels
M25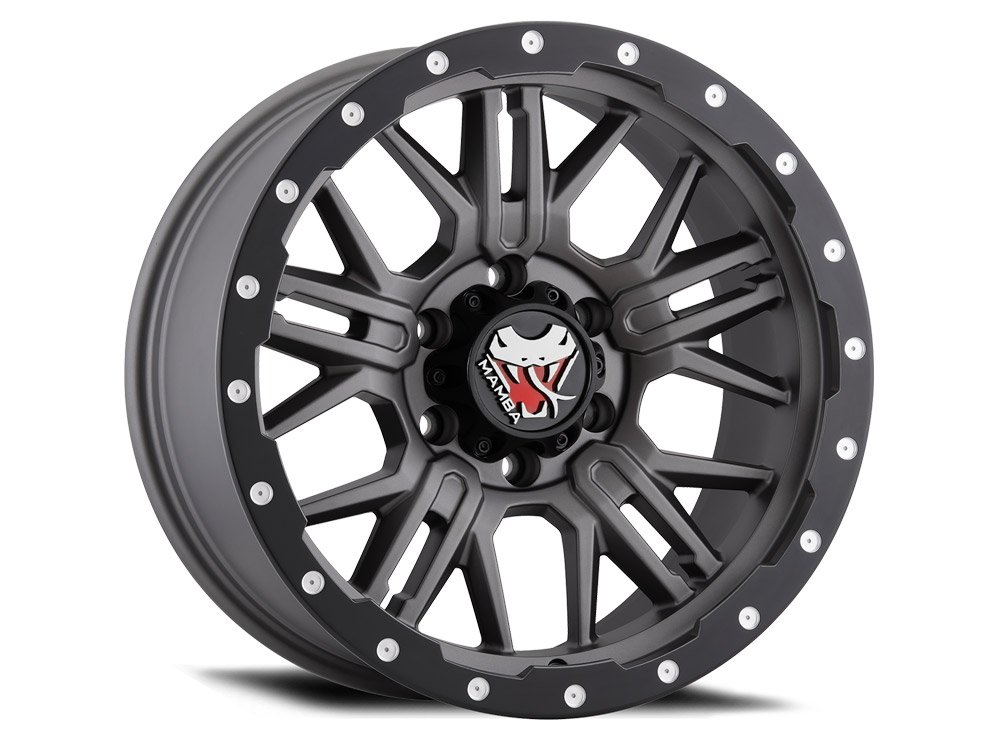 Mamba Wheels' M25 is offered in matte gray with a black lip edge and machined drill holes and styled with a rugged mesh-inspired design. Available in 5- and 6-lug options, the M25 comes in 17×9, 18×9, and 20×9 sizes.
mambawheels.com
Black Rhino
Rift Beadlock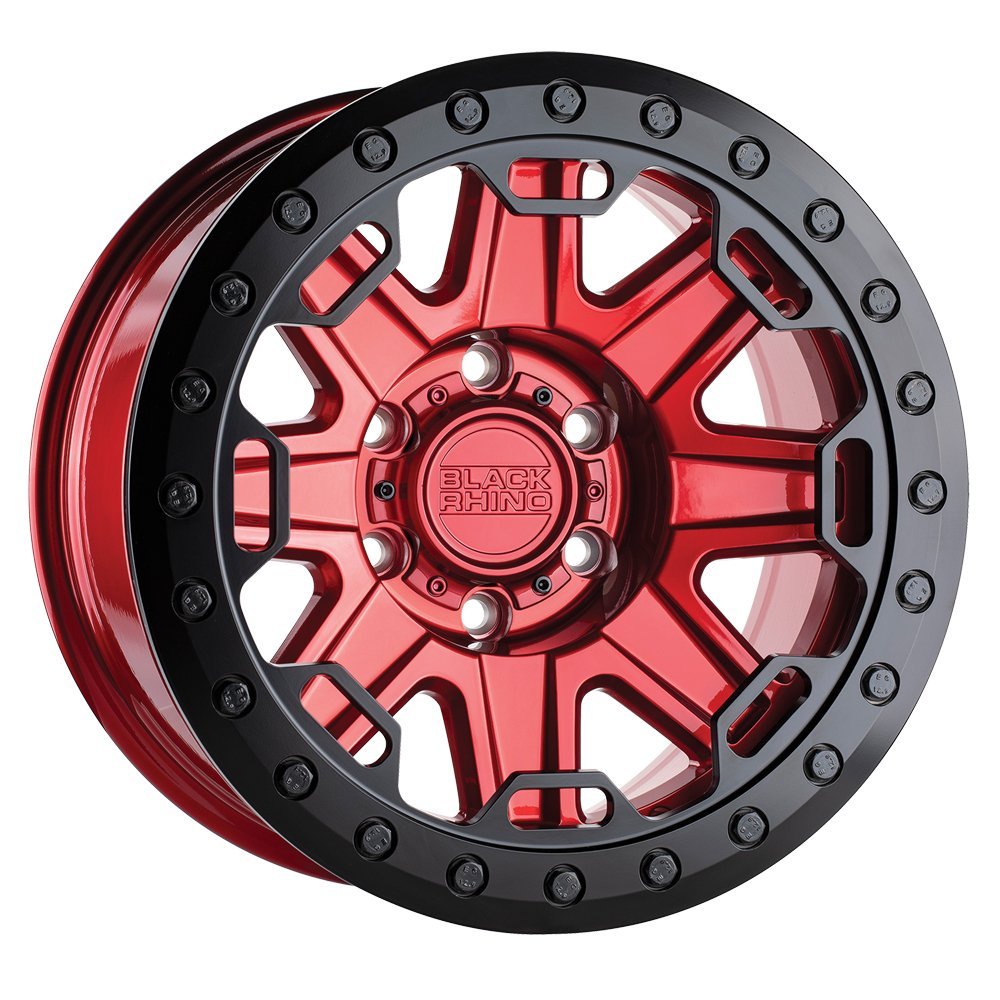 The Rift Beadlock is the latest true beadlock wheel to be introduced into the Black Rhino lineup. As with other Black Rhino beadlock wheels, the Rift Beadlock is exclusively built in 17×8.5 fitments and developed with a deep concave wheel profile. Rift Beadlock features an all-new and more aggressive Type-B beadlock ring that has windows that extend from the outer ring into the center of the wheel to offer additional protection for each of its eight spokes.
blackrhinowheels.com
Dirty Life Race Wheels
Canyon
The Canyon wheels have a split six-spoke design with stepped lip for a clean look. The designs allows maximum strength while keeping the wheel light and nimble for all of your adventures in the wild. Available in size 17×9 for 5- and 6-lug fitments, these aftermarket wheels come in matte black, satin gold, and satin graphite finishes.
dirtylifewheels.com
Fuel Off-Road
Warp Beadlock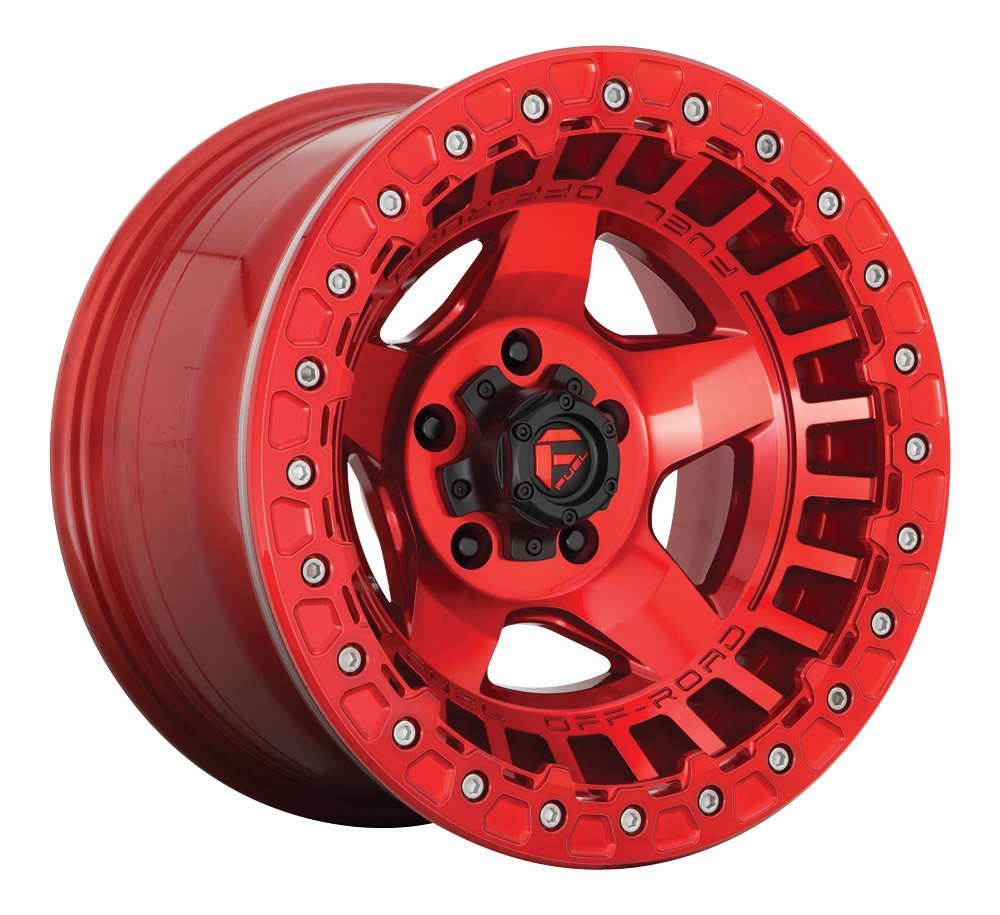 The Fuel Off-Road Warp Beadlock features a concave solid five-spoke design with pocketing around the lip as well as Fuel Off-Road logos cast into the face of the wheel. Available finishes include Candy Red, matte black, and matte bronze with black ring. The Warp comes in 17- and 20-inch sizes and is available in 5- and 6-lug fitments.
fueloffroad.com
Cali Off-Road
9112 Gemini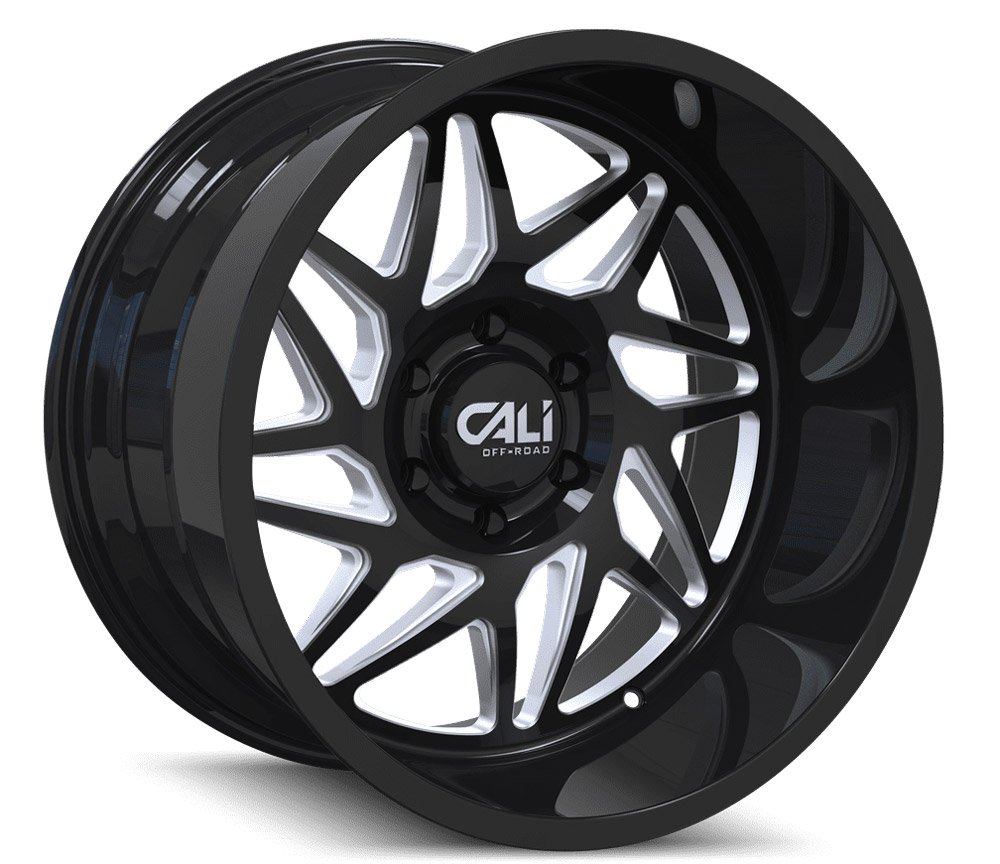 The 9112 Gemini is one of Cali Off-Road's latest designs. It features multiple swept spokes and ultra-deep lip technology. It is made for direct bolt applications for precision vehicle fitments. The Gemini is available in gloss black with milled spokes, polished with milled windows, and brushed with clear gloss finishes in sizes 20×9, 20×10, 20×12, 22×12, and 24×14.
calioffroadwheels.com
Stealth Custom Series
Ray 10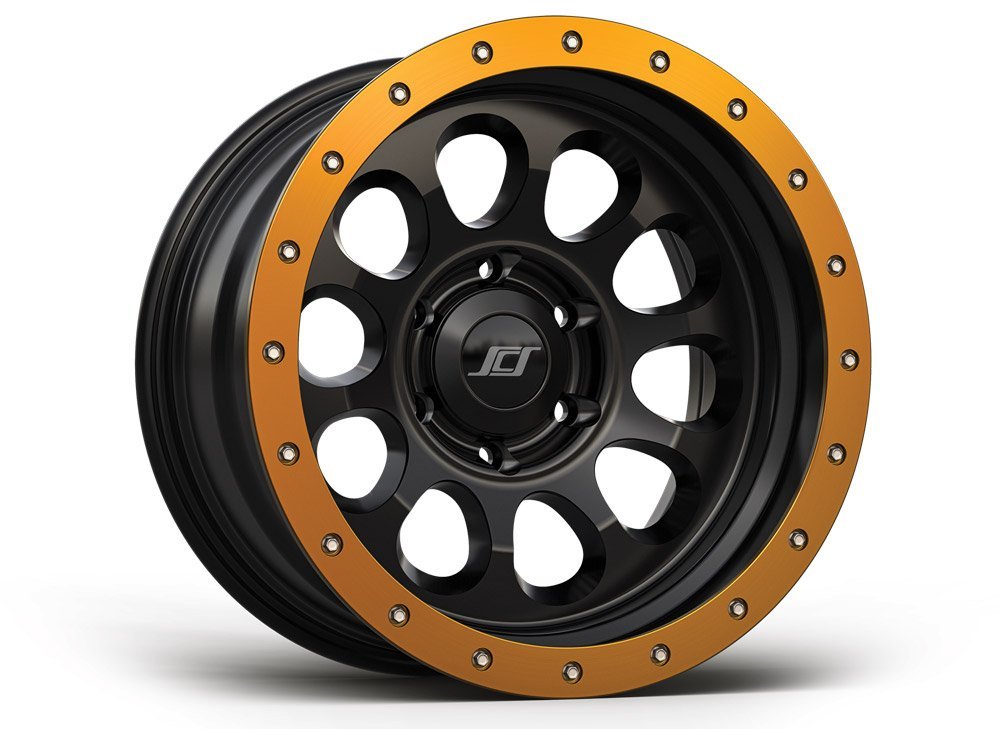 Most of us can agree that the bullethole wheel design is synonymous with off-roading. To fine-tune this notion, Stealth Custom Series included a steep break in the beveled holes to project a concave impression and a thick simulated beadlock-style rim flange for strength. With the recessed valve stem hole for better protection from the terrain, there's no need to play nice while you're out on the trails with these aftermarket wheels.
stealthcustomseries.com
Warn
Diamond Cutter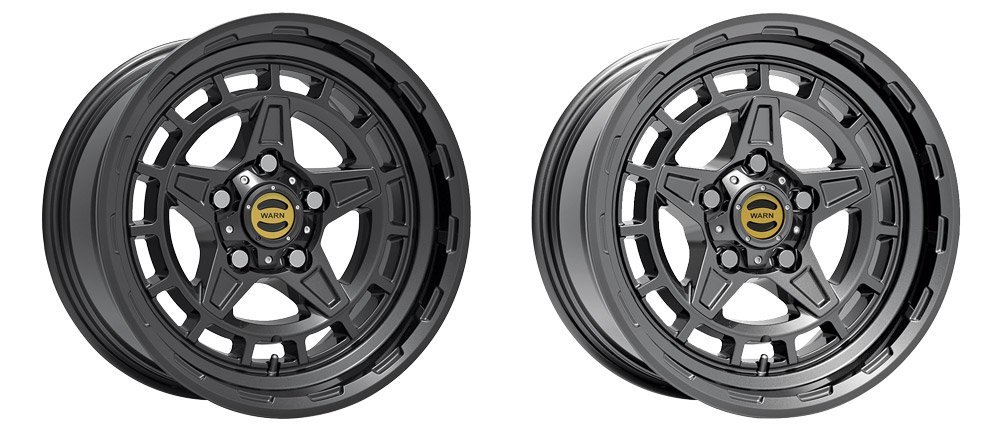 Warn Epic Wheels are a perfect fit for the Wrangler JK, JL, or Gladiator JT. Available in 17×8.5 size with a 5×5 (5×127) bolt pattern and 0 offset, these hubcentric, high-quality, cast-aluminum wheels come with a choice of black or gunmetal powdercoated finishes for a top-notch look and excellent corrosion resistance. The aftermarket wheels are TPMS-compatible and work with factory lug nuts.
warn.com
Editor's Note: A version of this article first appeared in the November/December 2020 print issue of Tread Magazine.