If you have a Jeep Gladiator, Jeep Wrangler, or Subaru Outback you're definitely not going to want to miss what's on this list of outdoor automotive accessories.
ARB Zero Fridge Freezer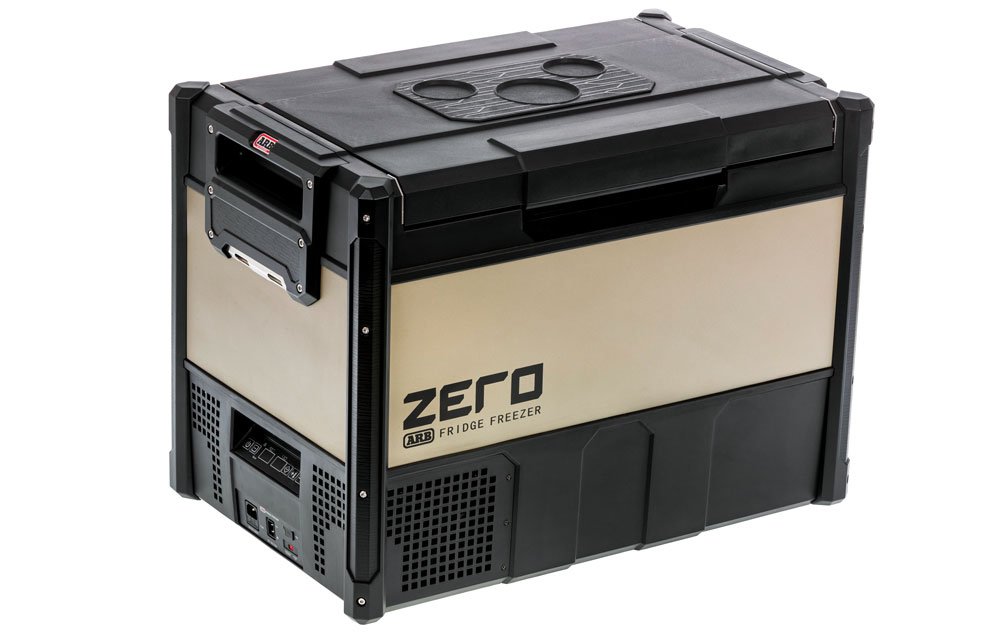 Be the envy of the campsite with a new ARB Zero Dual-Zone Fridge Freezer, serving drinks AND ice cream at the same time! Whether you're a weekend warrior or long-term remote traveler, ARB has the perfect solution to keep your food, drinks, and frozen goods sorted. It's all about the convenience; customizing installations to suit individual configurations is a breeze with the new Zero range.
MSRP: $1,426 [73QT DZ]
arbusa.com
Midland MXTA26 6DB Gain Whip Antenna

This 32-inch whip antenna quadruples signal output. When maximum range is your goal, the MXTA26 6dB gain whip antenna is the perfect choice. Great for off-roaders and adventurers, this long-range antenna is designed with a spring at the base and a coil at the center. The spring allows for extra flexibility to prevent damage from light, incidental contact when you're traveling off the beaten path.
MSRP: $40
midlandusa.com
Belltech Jeep Leveling Kit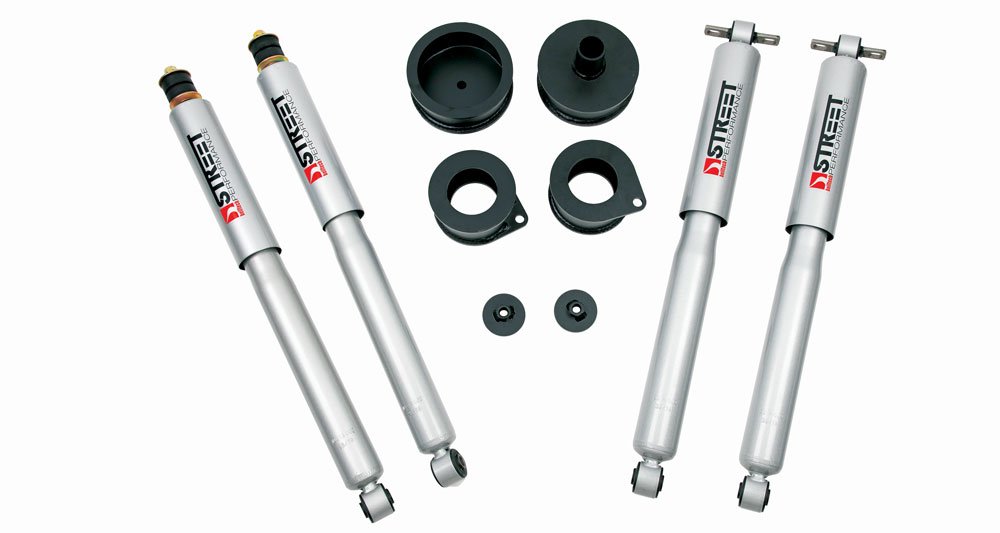 Designed for Jeep Wrangler JK and JL models, Belltech's leveling kits provide a 2.5-inch front and 2-inch rear lift using only coil spring spacers. The complete spacer kit maintains the same factory rake from front to back to keep your Jeep leveled but also allows for wheel and tire combos up to 35 inches. The kit also includes Belltech's Street Performance 55mm bodied shocks that provide superior durability while reducing unwanted road feedback.
MSRP: unlisted
belltech.com
Sector Seven Spectrum Lighted LED Mirrors for Jeep JK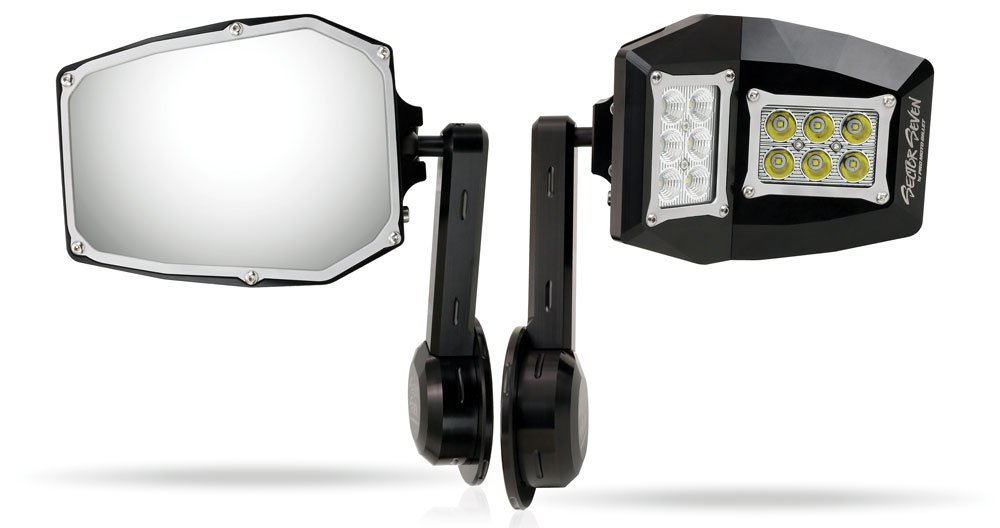 Sector Seven Lighted LED Mirrors for the Jeep JK Wrangler transforms the night while providing a large convex mirror to also see a wide range behind. The 120-watt Spectrum LED mirror set ignites a wide 210-degree field of vision. Yellow dust penetrating lenses are also available.
MSRP: $1,024
sectorseven.zone
Warn Semi Hidden Kit for 2020 Subaru Outback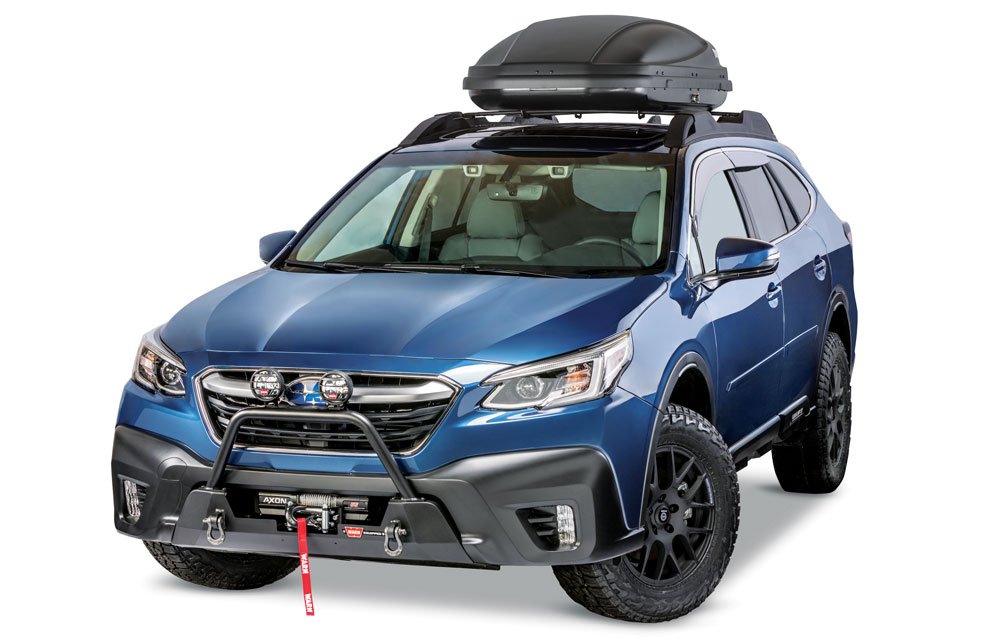 Now available for the Subaru Outback, this bumper/winch mount is designed to work with the vehicle's unibody construction. The highly engineered mounting systems have a stout 3/16-inch steel structure and weigh less than 75 pounds. It accommodates a Warn VRX 45, AXON 45, or AXON 55 winch and has been pull tested for winches up to 6,000 pounds. As an alternative to installing a winch, a 20-inch LED light bar can be installed where the winch would go.
MSRP: $730
warn.com
Fab Fours Overland Rack for Jeep Gladiator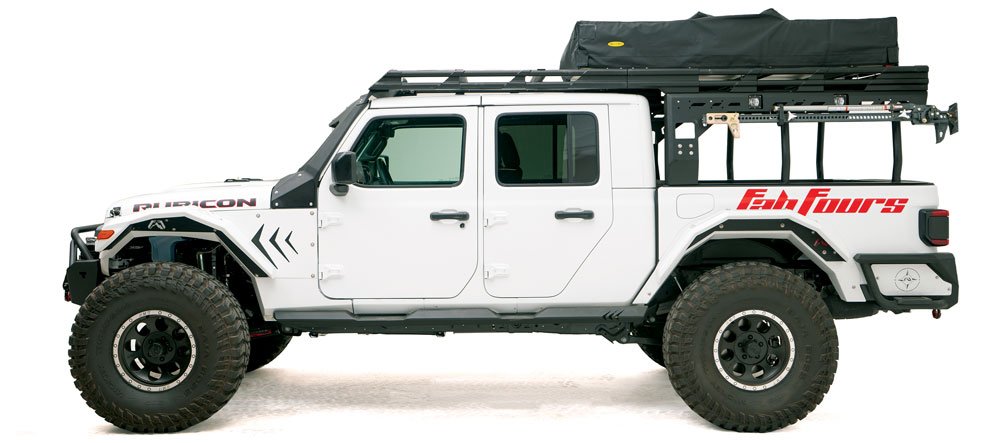 Manage your Jeep Gladiator's cargo with ease with this adaptable and expandable overland rack. The Overland Rack features multiple mounting and tie-down points, integrated pod mounts, expandable design (with an optional front rack coming soon), solid floor capability with the addition of an optional crossmember, integrated roof access step, easy installation, and sturdy 12-gallon steel construction.
MSRP: Base rack starts at $2,150
(options are extra)
fabfours.com
Body Armor 4×4 Sky Ridge Pike Tent
Whether you're planning a weeklong excursion through the backcountry or a spontaneous weekend getaway, your wilderness accommodations are ready to go at a moment's notice. Pike RTTs are the ultimate in backcountry camping, comfort, and convenience. Because it easily mounts to virtually any roof or bed rack, it goes wherever your 4×4, truck, or SUV can take you and deploys quickly and easily with a simple one-person setup.
MSRP: $900
bodyarmor4x4.com
Front Runner Jeep Gladiator Slimline II Load Bed Rack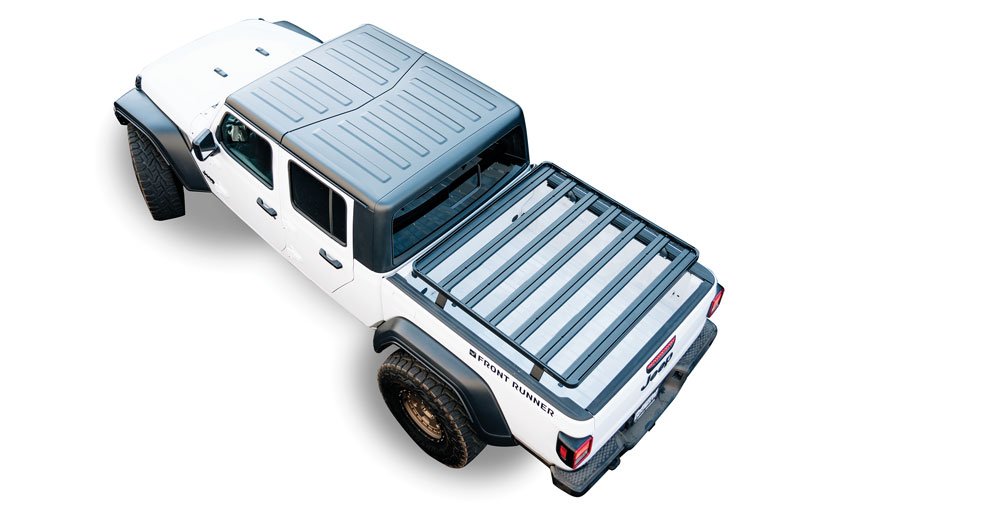 Front Runner Outfitters is now offering a Jeep Gladiator JT load bed rack kit that creates a fullsize rack that sits above your Jeep Gladiator JT's load bed. This Slimline II cargo carrying rack kit contains the Slimline II tray and four pickup truck bed universal legs that fit into the existing factory/OEM bed tracks.
MSRP: $825
frontrunneroutfitters.com
Editor's Note: A version of this article first appeared in the July/August 2020 print issue of Tread Magazine.