Custom Tie-Down Solutions with Mac's Tie Downs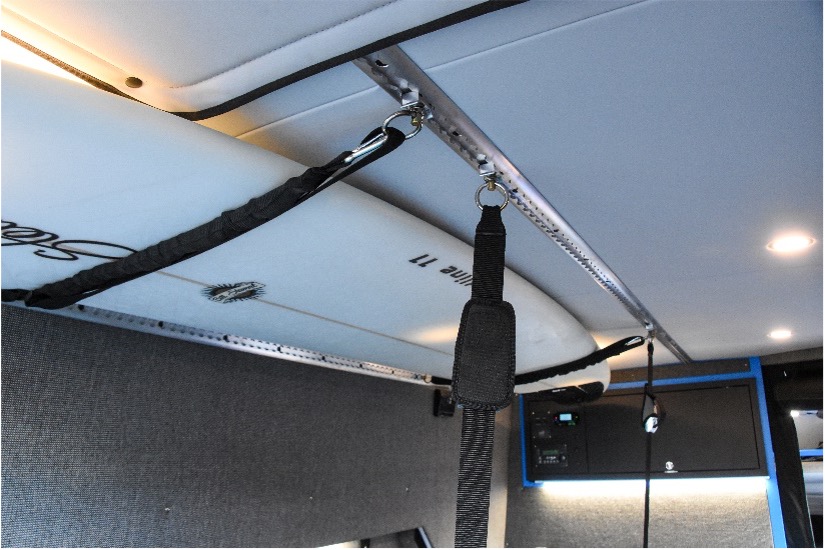 Perfect for overland builds and van conversions, Mac's Tie Downs provides various products to help secure all your gear.
Sponsored Content
The overlanding and van conversion market has exploded over the past 5 years. While many companies are scrambling to accommodate, Mac's Tie Downs is no stranger to what it takes to create a functional van conversion for overlanding. Based in Sagle, Idaho, Mac's Tie Downs has been manufacturing the industry's strongest tie-down solutions since 1993.
But what do tie downs have to do with van conversions? While you might only think of tie downs when you think of Mac's, there are several products that have been added over the past three decades that make Mac's a complete tie-down solutions provider. Many of these products are ideal for overlanders and van conversions.
If you need professional help with your conversion, there are several top-tier van conversion and trailer up-fitting companies that Mac's has partnered with over the years. And, if you're a DIY-er, Mac's has you covered, too. While they won't be able to build it, they can provide the right components.
VersaTie Track
Mac's VersaTie track (more commonly known as L-track or airplane track) allows you to create an anchor point anywhere in your build: on the floor, on the walls and even on the ceiling. The patented aluminum track has a 3,000-pound breaking strength. Two recessed profiles and two surface-mount profiles are available and are sold as individual pieces or as part of a kit that includes VersaTie fittings and mounting hardware.
So why order from Mac's when you can order this generic product from any track vendor? The customizability is the differentiator. While yes, you can order standard length track from Mac's, you can also request custom lengths (up to 16 feet) as well as custom mounting holes. That's because all Mac's VersaTie track is routed and cut in-house, mere yards away from where the order is placed with the Mac's sales team.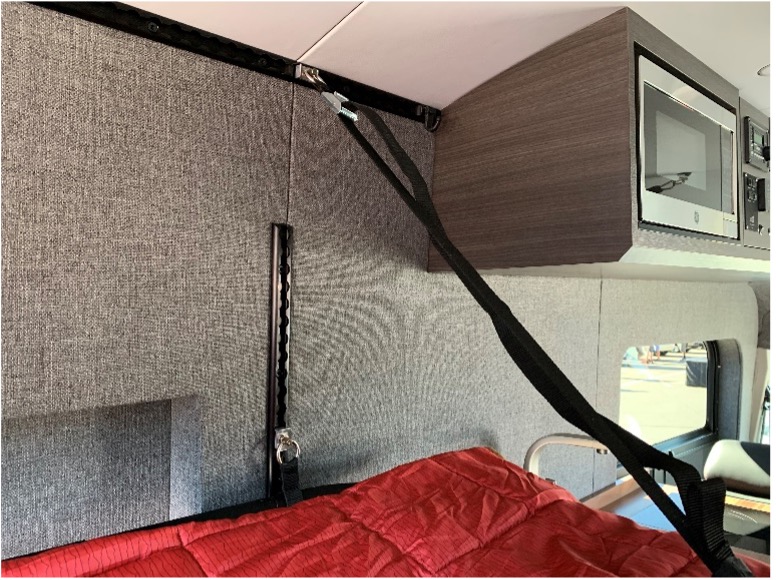 VersaTie Fittings
The design of Mac's VersaTie track allows you to create an anchor on 1-inch increments.  Single stud fittings have a 3,000-pound breaking strength while double stud fittings have a 5,000-pound breaking strength. Plenty of strength to secure your heaviest and lightest loads. If you need an anchor point but are unable to utilize VersaTie track, there are anchor point kits that include a mounting plate, backing plate and installation hardware. These are great to secure gear and storage boxes in the rear cargo area of an overland rig.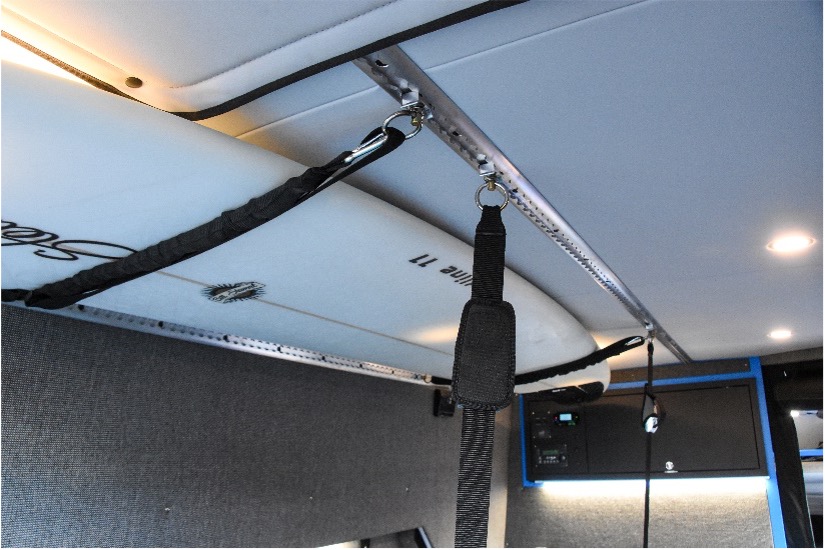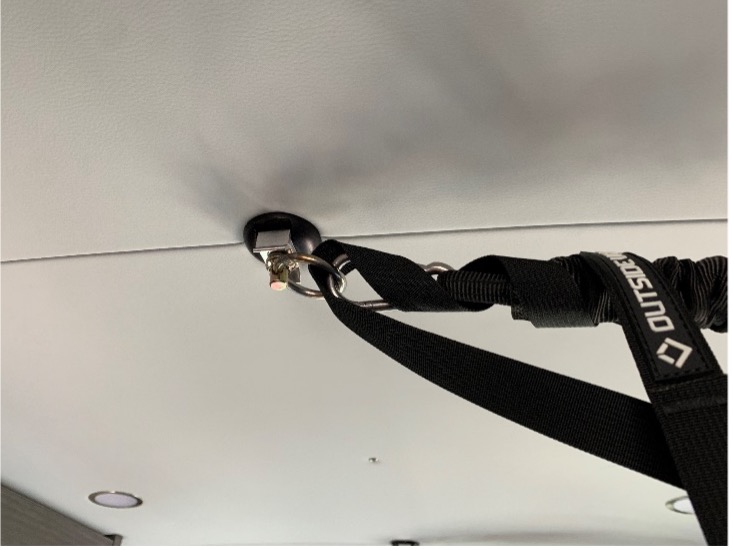 But Mac's has more than just standard fittings and anchor points. A key directive with Mac's is to deliver innovative and functional solutions to the market. The Mac's Threaded Stud and Threaded Knob, along with the Mac's Hook are just a few of the latest from Mac's to allow you more customizability within your build and to make your life easier.
Mac's Utility Tie Downs
Now that you have all of the necessary track and anchor points installed, don't forget what Mac's is known for: tie-down straps. The Mac's line of 1" utility straps is the largest and most customizable in the industry. You can choose your length, tensioner, end fitting and color. These straps are strong enough to safely secure your motorcycle or ATV, while also protecting all your loose gear and cargo.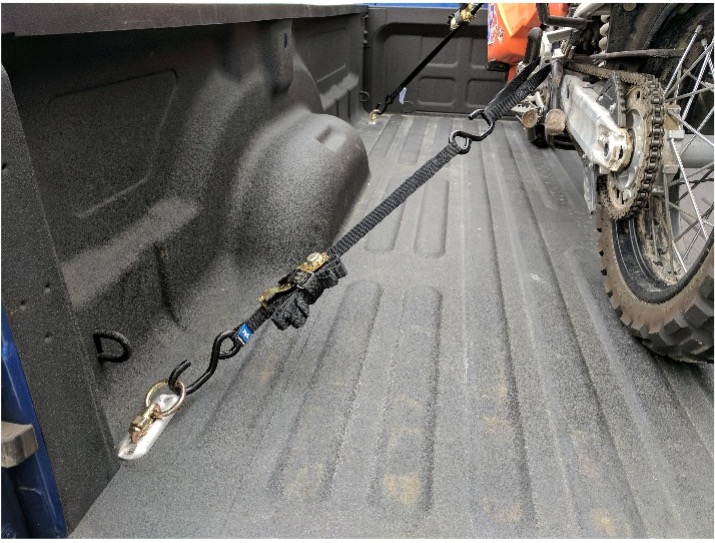 Their strength starts with the stitching. The larger, box X stitch provides a greater breaking strength than big-box-store utility tie downs. Plus, the Mac's ratchet fixes several issues found over the years. A free-wheeling mandrel eliminates "stickiness" when ratcheting, dust caps keep dirt and debris out of the mechanism and a single-piece handle increases rigidity.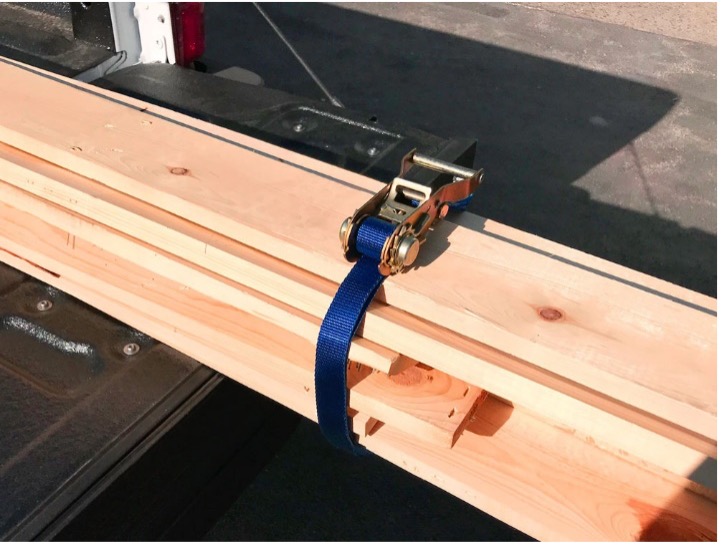 Mac's Tie Downs in Action
Curious to see these straps, anchor points, and Versatracs in use? Mac's Tie Downs has their own YouTube channel that show the true application for these products. Gain some new ideas on how to secure your overland and off-road gear with Mac's Tie Downs.