Winter Weather Auto Prep: Tips, Tricks, and Upgrades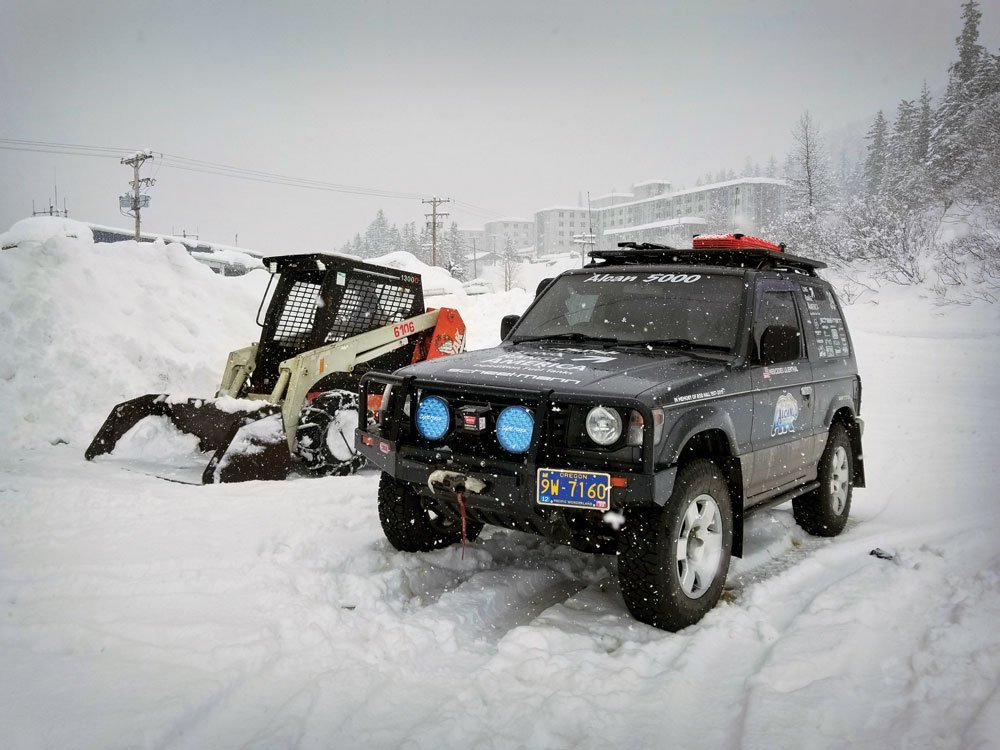 The Mountains are Calling
The dog days of summer are over; it's time for winter weather auto prep. We've been cooped up for months because of COVID-19 so we're itching to get out—ANYWHERE. Crisp air nips at your cheeks while airing down tires, your breath creates clouds of opaque vapor as you hustle the job. It's time to get out there and experience winter adventures!
But, before you dash out into the frozen unknown, there are a few tips, tricks, and gear upgrades you should consider before leaving your home for the frigid wonderland. Winter auto prep of your vehicle for cold-weather travel is key to enjoying the great outdoors.
Tips
Give your adventure rig a thorough go-over (or have a mechanic do it for you). Checking fluid levels and engine coolant throughout the year is important, but even more so when temps dip below freezing. Some fluids are offered as a winter blend, like winter windshield wiper fluid. It has additives that'll prevent the fluid from freezing on your windshield. Engine oil comes in various viscosities, and, as a general rule, using a thinner-viscosity oil in sub-zero temps can help your rig run smoothly. Review your manual for proper oil specifications.
Check your tire pressure and tread depth. Having proper tires can mean the difference of holding steadfast on snowy ground or sailing off into a ditch. Depending on the severity of cold weather where you live, running three-peak-rated or dedicated snow tires could turn your ride from an average car into a fullsize snowmobile. Traction is king during winter travels. No matter the tires, grab a penny, turn it upside down, and stick it between your tire tread. If you see all of Lincoln's head above the tread, it's time to get new rolling rubber.
Keep a cold-weather duffel in your truck. A bag full of extra clothing, hand warmers, emergency food, first aid kit, flashlight, shovel, blanket, and boots can keep you comfortable if cold weather impedes travel.
Tricks
A container of kitty litter or bag of sand can come in handy if you're stuck in a ditch and don't have recovery boards handy. Dump the material behind each tire in the direction you need to drive and go—it can give you enough "bite" to successfully end your ditch-diving experience. Floormats can also be used to give you grip when you need it. In conjunction, airing down may assist recovery efforts.
Additionally, having a recovery kit with you can help during extraction. A few shackles and a snatch or kinetic strap if you're without a winch, or if winch-equipped adding a tree strap, rope extension, and heavy-duty gloves can help get the job done. A recovery kit can be used to get yourself unstuck, or can help others experiencing winter woes.
Upgrades
Upgrading your vehicle to handle frigid temps can mean the difference between a life of comfort or misery. Winter weather auto prep can offer many miles of security, coziness, and longevity.
My husband and I recently competed in the winter Alcan 5000 Rally, a competition that spanned over 5,000 miles deep into the Arctic. We did this in a rather unusual 4×4—a 1991 right-hand-drive Japanese Domestic Market (JDM) diesel: a Mitsubishi Pajero. You read that right; we rallied an old '90s diesel that was never sold in the States through all of Canada, the Arctic, and into the heart of Alaska.
As Midwesterners we're familiar with winter weather auto prep, but running a 10-day Arctic road rally in the dead of winter was another story. We researched how to winter auto prep our Pajero extensively and talked to numerous people before upgrading our Arctic adventure rig. With proper enhancements and the experienced help of many, we prepped for, competed in, and finished the grueling rally successfully. As others took time to bypass optional "extreme control" challenges during the rally, we pushed on to complete them all without issue.
Upgrading your vehicle, like outfitting your Jeep JK with an Armorlite flooring replacement system, can provide easy cleaning from winter's salt, snow, and debris. Armorlite showcases a durable non-woven thermoplastic (TPO) material topcoat that wears well, while below layers provide noise and heat insulation—keeping floorboards warmer than OE designs. Armorlite also offers up a nifty water-drainage system to help keep water issues at bay.
Extended Go-Go Juice
Carrying enough fuel to get in, have fun, and get out is paramount. Adventuring in cold climates, however, makes fuel capacity that much more important. Carrying jerricans or another fuel tank reduces the need to find go-go juice in remote areas.
We added a long-range auxiliary fuel tank via Long Range America to our minuscule OE tank. Wanderlust Overland (based in Oregon City, Oregon) installed our tank, it essentially doubled our mileage range to about 500 miles, no matter if on- or off-road adventuring. The extra tank gave us security, especially as one remote fuel stop was without power and another was still closed when ralliers drove through. Others stood outside in -40 degree temps filling their rigs with jerricans. But, with the press of a button, we were pumping fuel into the main tank—no matter if we were parked or cruising highway speeds on an ice road toward Aklavik.
Warm Behind, Warm Body
Good seats are gold. For those who live in colder climates and/or endure frigid temps during winter, considering a seat upgrade may be the ticket to more warmth and comfort. While OEM seats may work perfectly fine, they could lack heaters or not be ideal for long-haul travel should an extended trip be on your bucket list.
The rally tested our butts in more than one way. Not only were we keeping the Pajero on the straight and narrow, we were pushing hard to keep ourselves going. We logged between 13-16 hours of seat time each day. We had to be alert and comfortable.
We installed scheel-mann orthopedic seats with 10-way adjustability and various heat settings. This was an investment in us. I've been through a few years of physical therapy; I didn't want another series of visits after the rally. In addition, the seat heaters kept us toasty warm as Mother Nature unleashed her Arctic fury around us.
Solid seats can quickly prove their worth. We were jostled around for 10 days in a row, but every night we hopped out, unloaded our gear, and didn't complain once about body fatigue.
Wrapping Your Engine in Warmth
Along with maintaining core body temperature, keeping a vehicle's engine warm during sub-zero temps is paramount. Our Pajero's engine had to stay warm—particularly when we weren't driving it. We witnessed temps as high as nearly 40 degrees in lower Canada, but in the Arctic and Alaska we experienced digits that plummeted to nearly -40 degrees, without the wind chill. How can we keep our engine warm? Would we be lucky enough to find an empty outlet to plug our oil pan heater in at night?
We talked to long-haul truck drivers and adventurers about this issue. Many suggested never shutting it off, using a block heater and/or an oil pan heater, or getting a Webasto. Whereas block heaters work for many newer vehicles, running an old JDM diesel in the Arctic is different. It would mean for mindful preparation. We didn't want to run our nearly 30-year-old 4×4 for 10 days straight so we installed an oil pan heater (if lucky enough to find an empty outlet to plug it into). We also had a Webasto diesel coolant heater installed.
The Webasto coolant heater circulates heated coolant throughout the engine. The programmable timer and coolant pump works via a low draw on battery power while the main "brains" of the system sips small amounts of diesel fuel—an overnight session in the extreme cold would set you back approximately 1 gallon.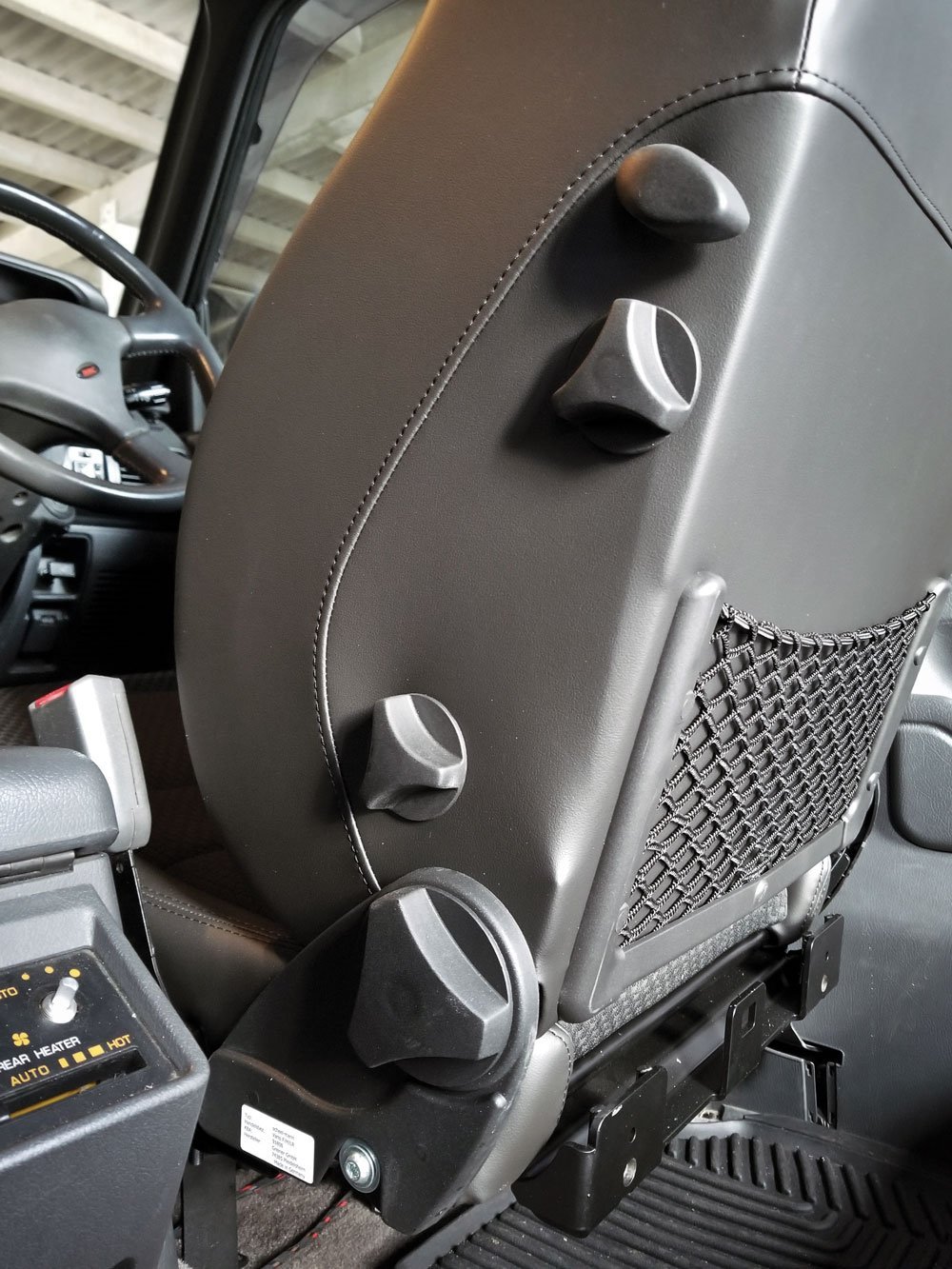 Users can manage the system from a central turn-dial and push-button control unit. It can run from 10 minutes to even 10 hours or more. Although we were only able to plug in our oil pan heater twice during the 5,000-mile rally, the Webasto kept our Pajero warm and running correctly.
Cranking it Up
A high number of cold cranking amps (CCAs) coupled with prime starting capacity in your vehicle's battery is critical to get it started during cold winter months. This could be fixed with changing out your battery.
Our Pajero dons a stock dual-battery setup but the batteries didn't have enough CCAs to weather extreme environments. So, we upgraded our existing setup with new Optima RedTop batteries. The batteries, having 800 CCAs, boast more CCAs than their YellowTop cousins we ran in our customized Jeep Cherokee and Suzuki Sidekick. Purchasing a premium battery that offers a high-amperage output for starting a vehicle is important, because the colder it gets, the harder the vehicle will have to work for cold-weather startups.
No matter if you're rallying the Arctic or playing in the mountain snow of Montana, proper winter weather auto prep can make winter months enjoyable, safe, and even comfortable.
Editor's Note: A version of this article first appeared in the November/December 2020 print issue of Tread Magazine.