White Knuckle's Rock Sliders can Take a Ton of Abuse
White Knuckle Offroad can build a rock slider. There aren't many offroad shops willing to take on the challenge of building a slider that can support a 3/4 to one-ton truck, falling down onto a rock, repeatedly, relentlessly.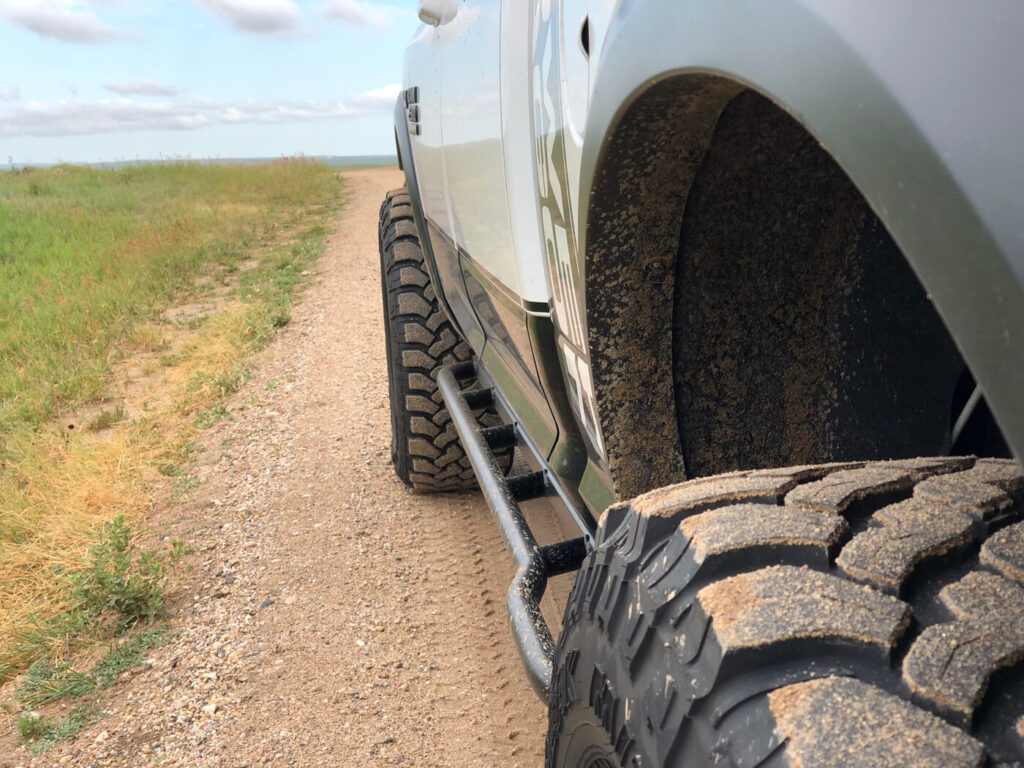 White Knuckle took on the challenge and holds the mantle of team captain. At 99 inches long, they offer wheelbase to wheelbase coverage, and feature a kick-out at the rear to help push the body further away from an obstacle when your long wheelbase land yacht is just a little bit too long.  Hewn from .188 wall DOM, and one-quarter wall square tubing and weighing in at a hefty 125lbs each- their heavy duty version sliders are nothing to scoff at. Mounted to the frame via six individual legs that are welded to one-half inch steel plate bases with one-quarter inch gussets, and secured with a total of 12 three-quarter inch grade eight bolts – they are designed to take the abuse. Available with a diamond plate top plate or straight through, White Knuckle also offers minor custom work as each set is made to order.
Not only does White Knuckle make the strongest rock sliders available for RAM 3/4 ton and up trucks, they're well known in the Toyota enthusiast community for their bullet proof sliders for Toyota trucks, Land Cruisers and 4Runners and also offer a product line for Nissans, Jeeps, early Ford Broncos and 2000-2007 Chevy/GM HD trucks.
What really sets White Knuckle apart from their competition is how much they truly care about the quality of their product and everything they put their name on, and that shows the most true when looking at their shipping packaging. Every set of sliders is shipped out on a custom hand made pallet, wrapped in immeasurable yards of of plastic wrap and topped off with shipping blankets to ensure that they make it to you unscathed so you can be the one putting rock scrapes in that fresh powdercoat, not the shipping company.
If you are in the market for sliders, give White Knuckle a call, you will not be disappointed.