Camping Summer Products

If you're looking for supplies for life off the beaten path, here are some great camping summer products to check out for your next summer adventure.
Nemo Stargaze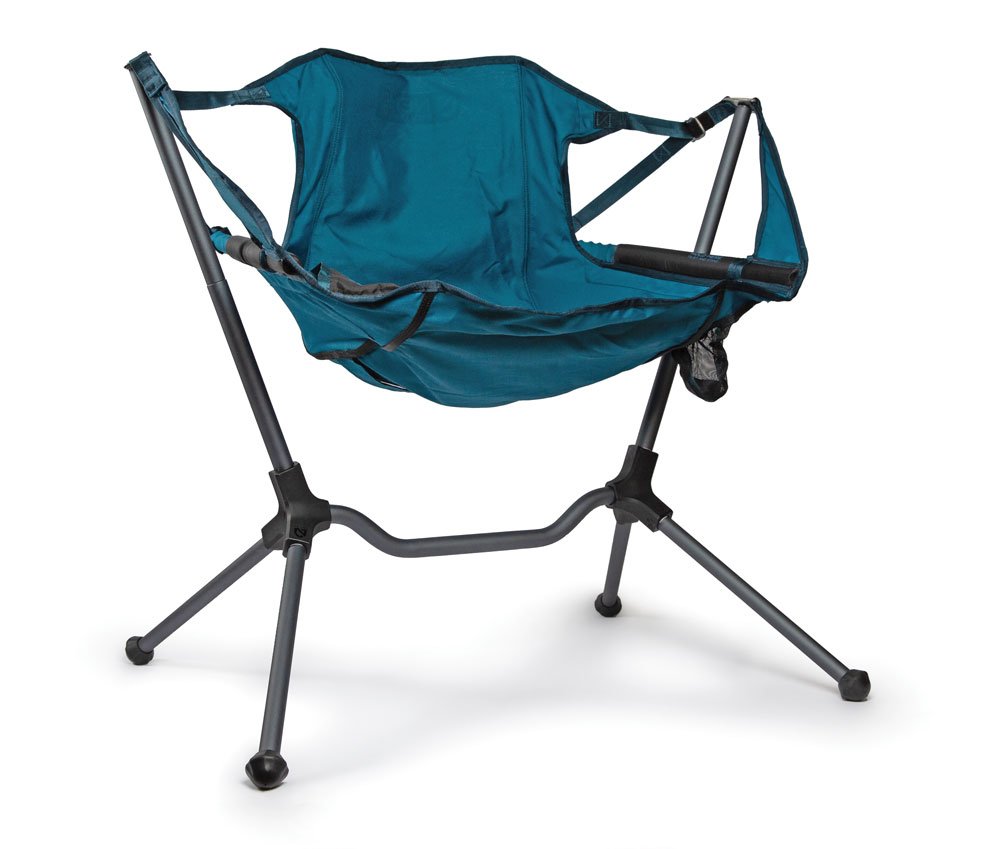 The Nemo Equipment Stargaze is a luxury recliner for the outdoors. It has been re-engineered for more comfort and stability with a lower center of gravity and extended fit range. This is the first camp chair with both swinging and reclining. The chair is designed for use on various terrain from rocks, sand, and uneven ground. Built from aircraft-grade aluminum, the chair is both as strong as it is lightweight. Other features include an adjustable headrest, a no-spill cupholder, and a stash pocket. Set up is quick and easy and it packs down for portability in the included carrying case.
MSRP: $149.95
Wiley X WX Omega

Where would a list of camping summer products be without sunglasses. Wiley X has introduced the WX Omega frame with new Captivate Polarized lenses. The lightweight frame features a matte black colorway and is built to withstand high-mass and high-velocity impact for safety. The Captivate Polarized lenses help filter light, increasing clarity and definition with vibrant contrast and vivid detail. The lenses block harmful blue light and UV/HEV rays while meeting ANSI Z87.1 safety and clarity standards. The sunglasses come complete with a clamshell case, cleaning cloth, and leash cord.
MSRP: $160.00
BioLite Headlamp 200

BioLite has released its latest model, the Headlamp 200. The Headlamp was designed to be extremely lightweight, weighing only 1.7 ounces, streamlined, and comfortable. The battery is fully integrated into the front panel and rechargeable via micro USB for easy charging and no additional pack or cords. The Headlamp produces 200 lumens of light and includes a red floodlight setting for battery-saving night vision. The Headlamp 200 fits into a pocket, pack, or can be kept in the glovebox for easy access.
MSRP: $44.95
Mystery Ranch Mission Duffel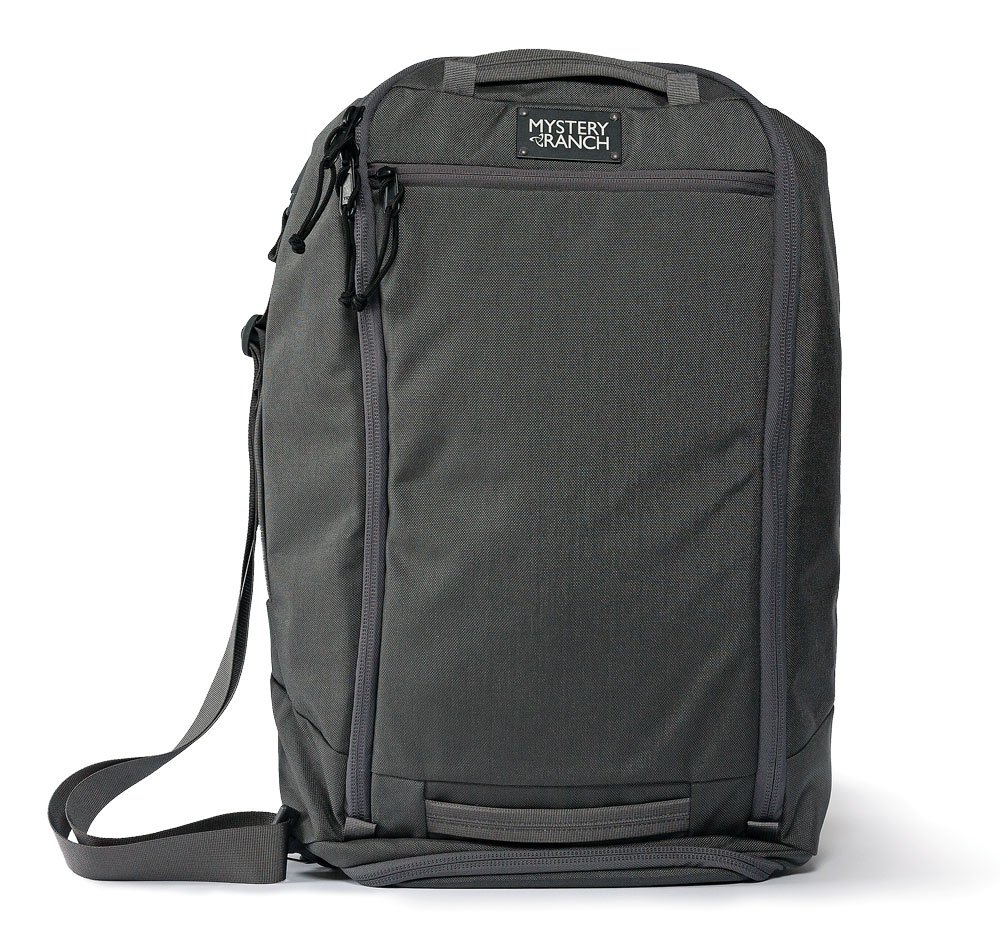 Made for those who like to stay organized when traveling, this bag hosts multiple pockets, including an exterior access boot compartment and side pocket. The horseshoe-shaped zipper allows easy access into the main compartment. With multiple carrying configurations, you'll be sure to find one that works best for you. It comes in three sizes: 40L (shown), 55L, and 90L, with the 40L being carry-on compliant.
MSRP: $150.00
Roam Adventure Co. 52L Rugged Case

The Roam Adventure Co. Rugged Case is a heavy-duty storage solution for camping, overlanding, and other travel. The case is made from a premium durable LDPE shell, rope handles, steel lockable latches, and a dust/waterproof gasket seal. The cases also feature an interlocking design, making it easy to nest with additional cases to keep your gear safe and organized. Additional features include a built-in drain plug, channels to secure the case with straps, and a built-in bottle opener.
MSRP: $185.00
Tapplock one+
The Tapplock one+ is a state-of-the-art fingerprint padlock that features a capacitive fingerprint sensor that allows unlocking in 0.8 second. The lock is made from 7mm reinforced stainless steel shackles, strengthened by double-layered lock design with anti-shim and anti-pry technologies. The padlock can be opened via a fingerprint, Bluetooth using the app, and backup Morse-Code unlocking. It has a one-year battery life per charge. With an IP67
waterproof rating, it functions even while submerged, is dust-proof,  rust-proof, and works in cold conditions.
MSRP: $99.00
MVMT Minimal Sport
The new MVMT Minimal Sport watch is a modern take on the iconic dive watch. The watch features a versatile ultra-minimalist 45mm case built for watersports or more formal affairs. The rotating bezel is made to measure time, enhanced water-resistant technology makes this great to take on water adventures, and the stainless steel components are built to last.
MSRP: $125.00
Adventure Journal Pocket Notebooks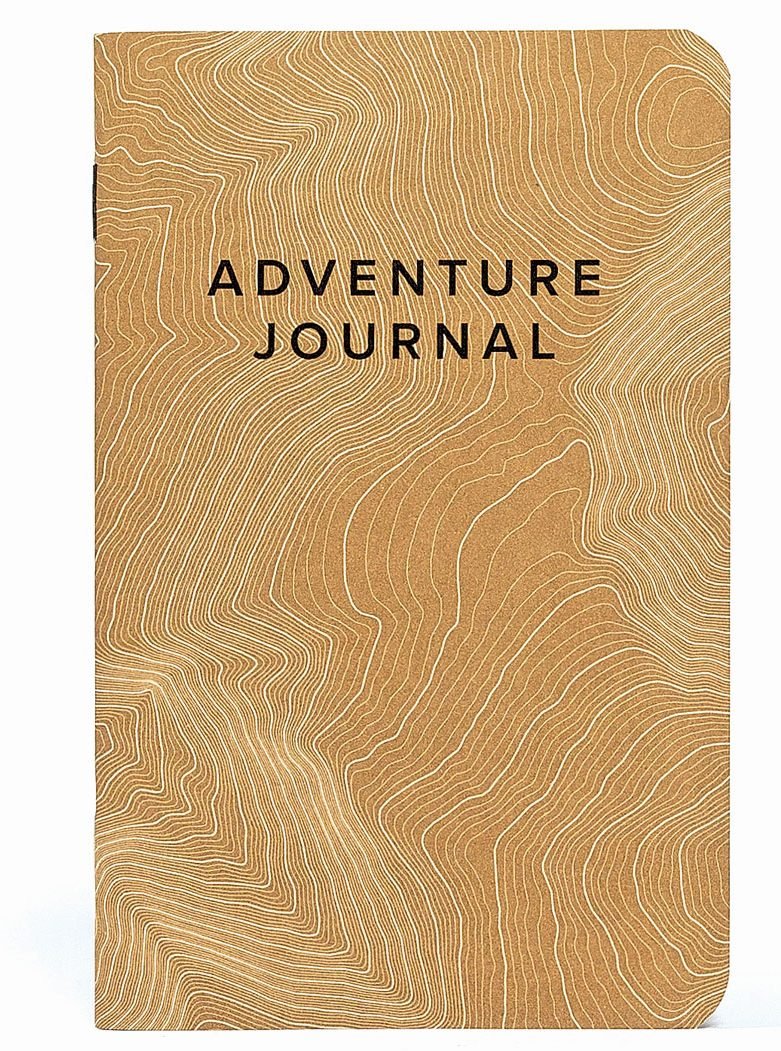 On our list of great camping summer products, for those who like to keep detailed notes, lists of things to do, or the occasional doodle, Adventure Journal has introduced a pack of three notebooks. Each notebook features different topography lines, including Mt. Whitney, Grand Teton, and Mt. Katahdin. The cover is made from 120# cover stock, while the interior 48 pages are made from 60# dot grid paper. The notebooks are pocket friendly at 3.5 inches wide by 5.5 inches tall. The eco-friendly field journals are built using the best environmental practices, and plants one tree for every three-pack sold.
MSRP: $12.95 (pack of 3)
Editor's Note: A version of this article first appeared in the May/June 2020 print issue of Tread Magazine.