Toyota Parts Buyer's Guide
Upgrades for Your Dirt-Lovin' Toyota
There are many benefits to being a Toyota owner. Aside from the reliability, quality, and durability that Toyotas are known for is the plethora of aftermarket upgrades available for your truck. These modifications range from simple style enhancements to improved performance and capability on the trails. The popular Tacoma, Tundra, and 4Runner have a wide assortment of products readily available for each generation of their respective models.
There are endless options and configurations to help personalize your Toyota for your needs. Whether you take your truck off road, rock crawling, or simply commute to and from work each day, there are parts and accessories for any adventure. The beauty in modifying your vehicle is making it unique to your personal needs. However you choose to spend your time behind the wheel, there are countless options for enthusiasts to customize their truck. We have selected a few products that will appeal to any Toyota owner in this Toyota parts buyer's guide.
Timbren

Active Off-Road Bumpstops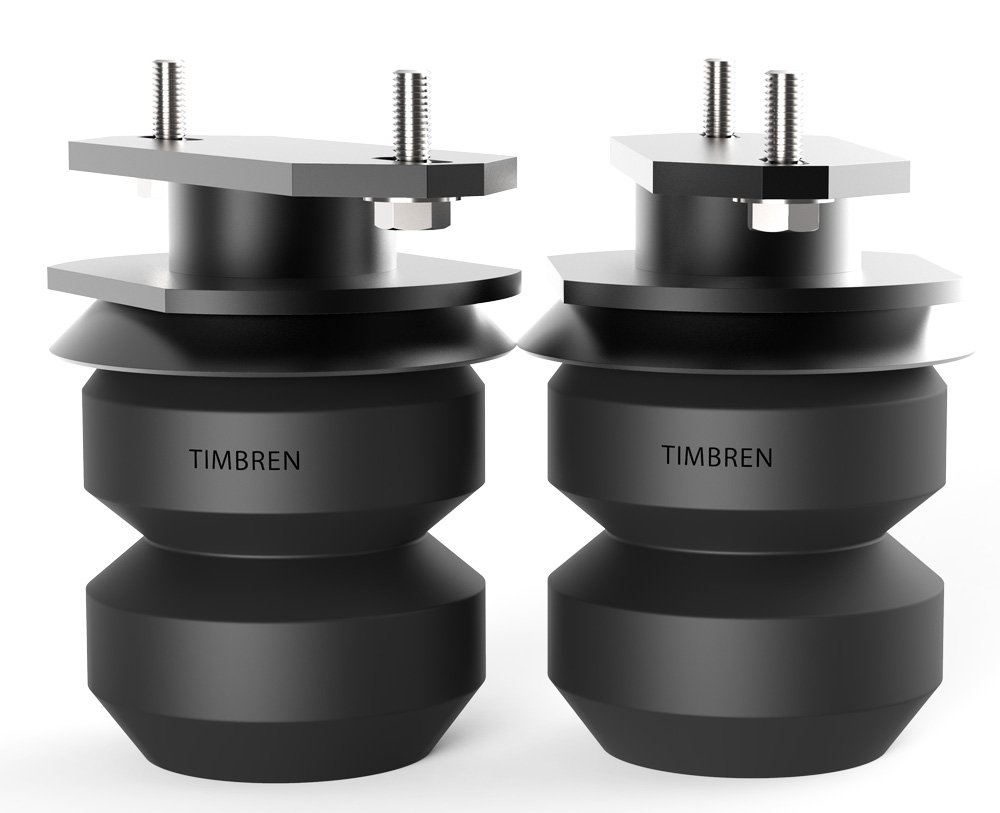 Application: Toyota 4Runner
MSRP: $265.18
URL: timbren.com
Highlights: Avoid dreaded driver's fatigue with a more comfortable ride. The Timbren Active Off-Road Bumpstops replace the original OEM bumpstops that come from the factory to help improve the off-road experience by providing smooth axle engagement, maintaining axle travel, and delivering greater control of your 4Runner so you can stay on the trail longer. The bumpstops are designed to allow for proper deflection of the suspension, while simultaneously providing a damping response when the suspension bottoms out. Not only do the bumpstops provide a forgiving cushion for the drive but require zero maintenance and feature a lifetime warranty.
Wilwood

Disc Brakes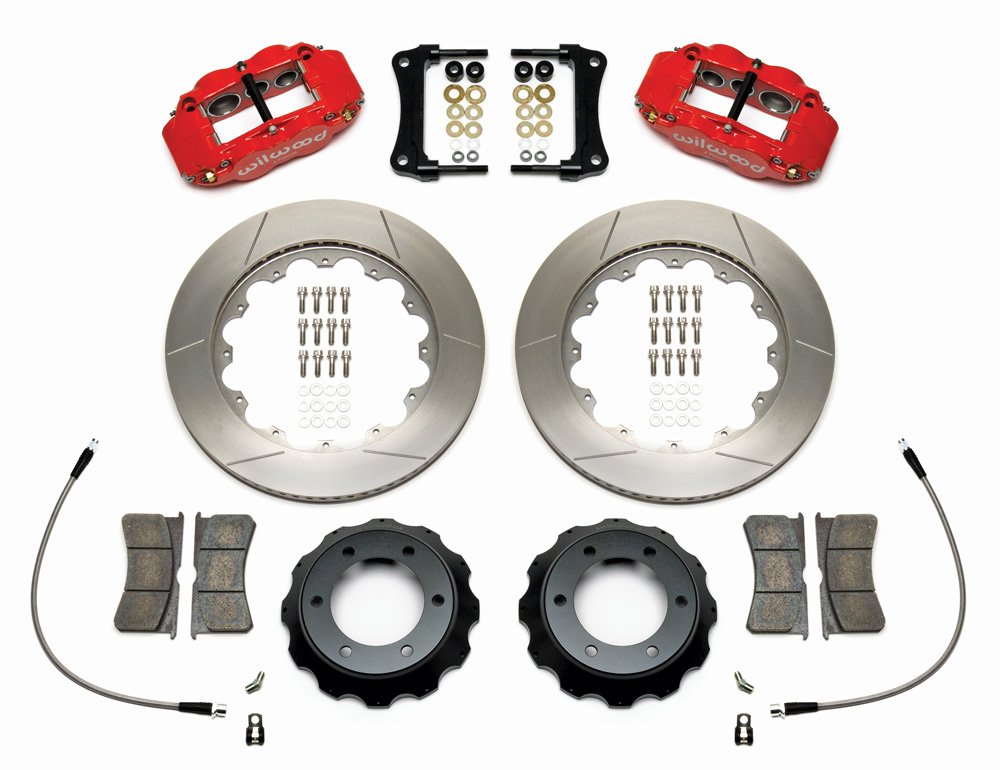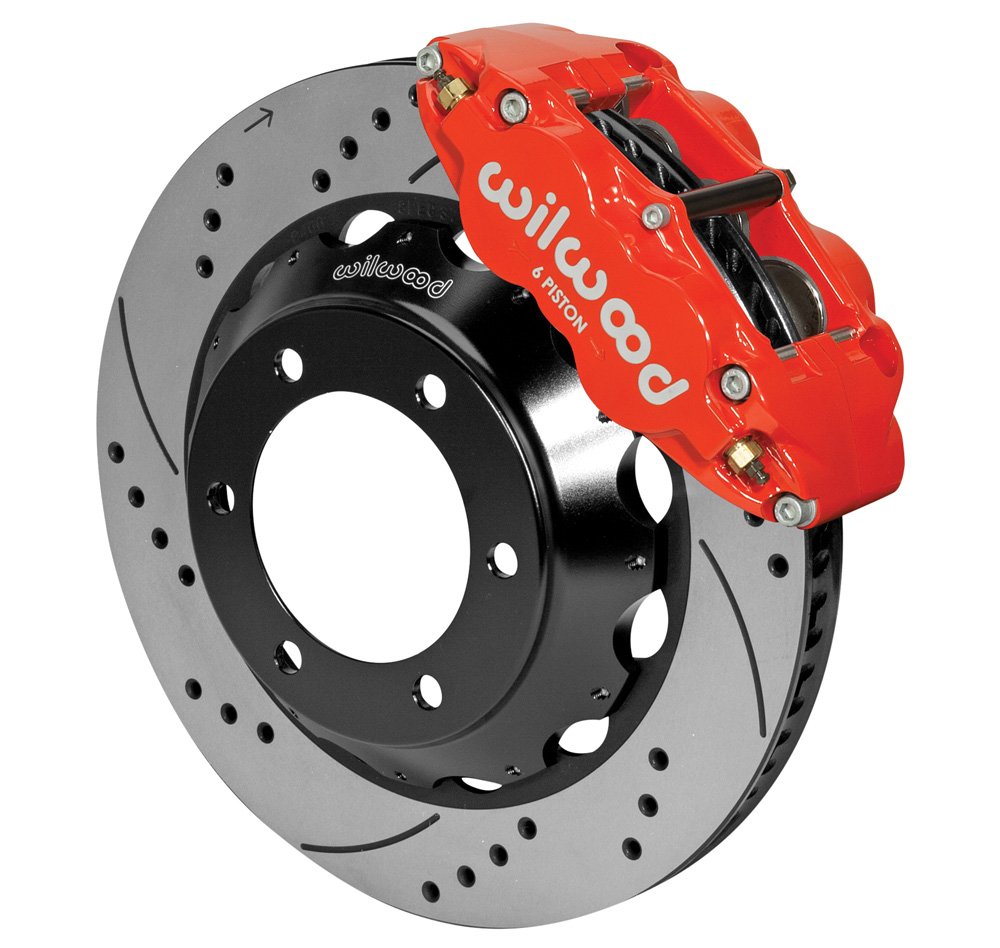 Application: 2005-2016 Toyota Tacoma
MSRP: starting at $1,741.59
URL: wilwood.com
Highlights: If you're looking for extra stopping power with long-life durability for your Toyota Tacoma then look no further than the Wilwood big brake kit. The kits include Superlite SL6R six-piston calipers mounted with street compound BP-10 SmartPads. Available in a 12.88- or 14.00-inch-diameter GT slotted or e-coated SRP drilled-and-slotted rotors. Calipers available in black or red powdercoat or 22 additional caliper color options. These OE replacement bolt-on kits are fully compatible with ABS and onboard electronics. Whether you drive on the highway or off road, or use the truck for towing and hauling, this kit will provide the braking performance that is desired.
Desert Does It

Front Multi-Mount Panel and Seat Jackers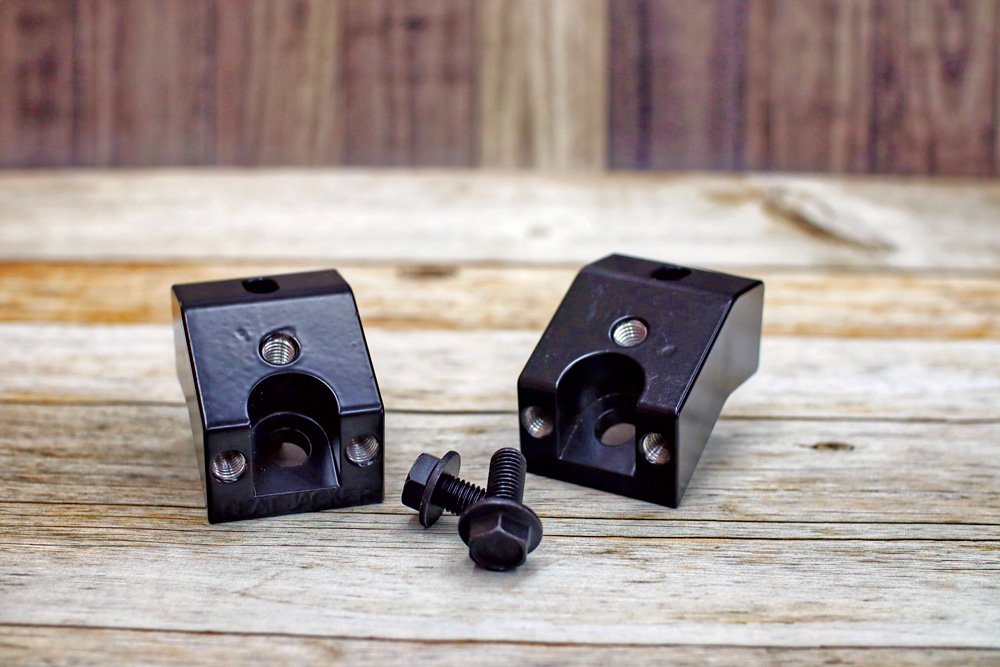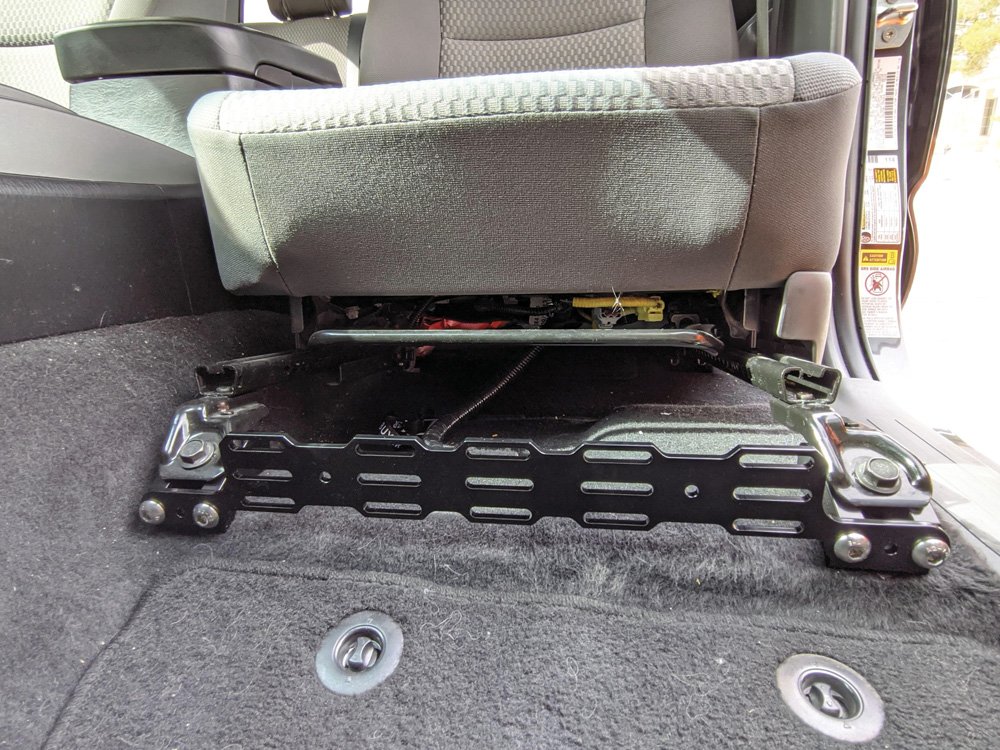 Application: 2005-2020 Toyota Tacoma,  2003-2020 Toyota 4Runner, 2003-2020 Lexus GX470, 2006-2014 Toyota FJs
MSRP: $159.99
URL: desertdoesit.com
Highlights: Comfort is key when driving for long stretches of time. Proper ergonomics are often ignored and taken for granted when in a vehicle. Thankfully, Desert Does It has kept this in mind with their patent-pending Seat Jackers that lift the front of the driver or passenger seat to provide additional leg support without impacting headroom and can help alleviate lower back stress during long drives. Made from 6061 aluminum in the USA, they come complete with new factory-grade hardware.
For those looking for added comfort but also a practical place to store a few frequently used tools or emergency equipment, the Front Multi-Mount Panel (MMP) can be added. The MMP is a specialized molle panel and seat riser system that mounts to the front of the driver or passenger seat. The unique honeycomb design can be used to easily attach items such as flashlights, fire extinguishers, or tool rolls with nylon or velcro straps, while keeping the items within an arm's reach.
The products are available in satin black powdercoat or raw aluminum.
Eibach

Load-Leveling-System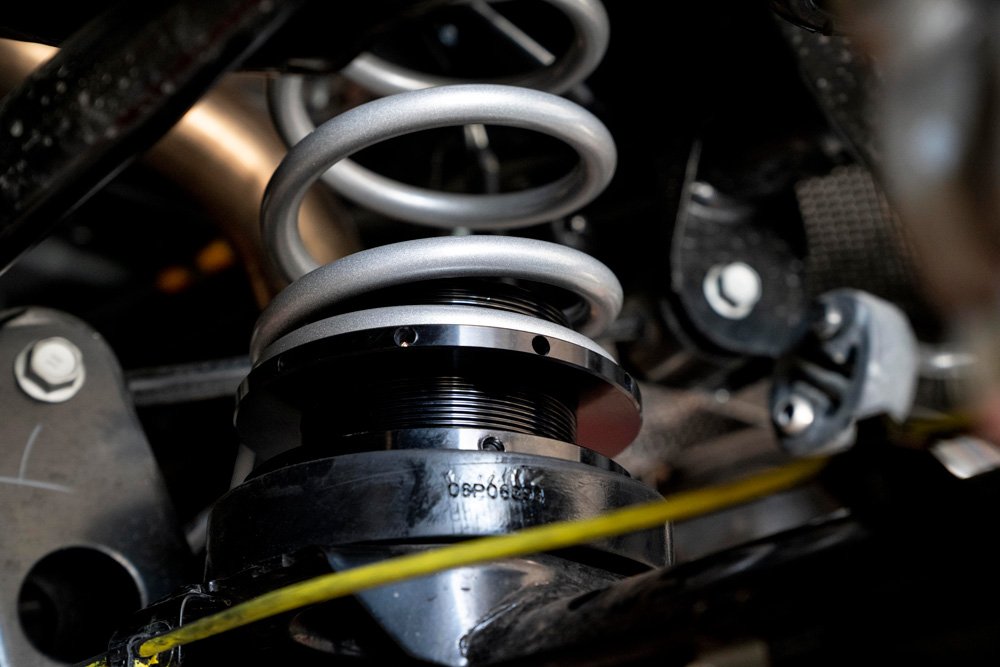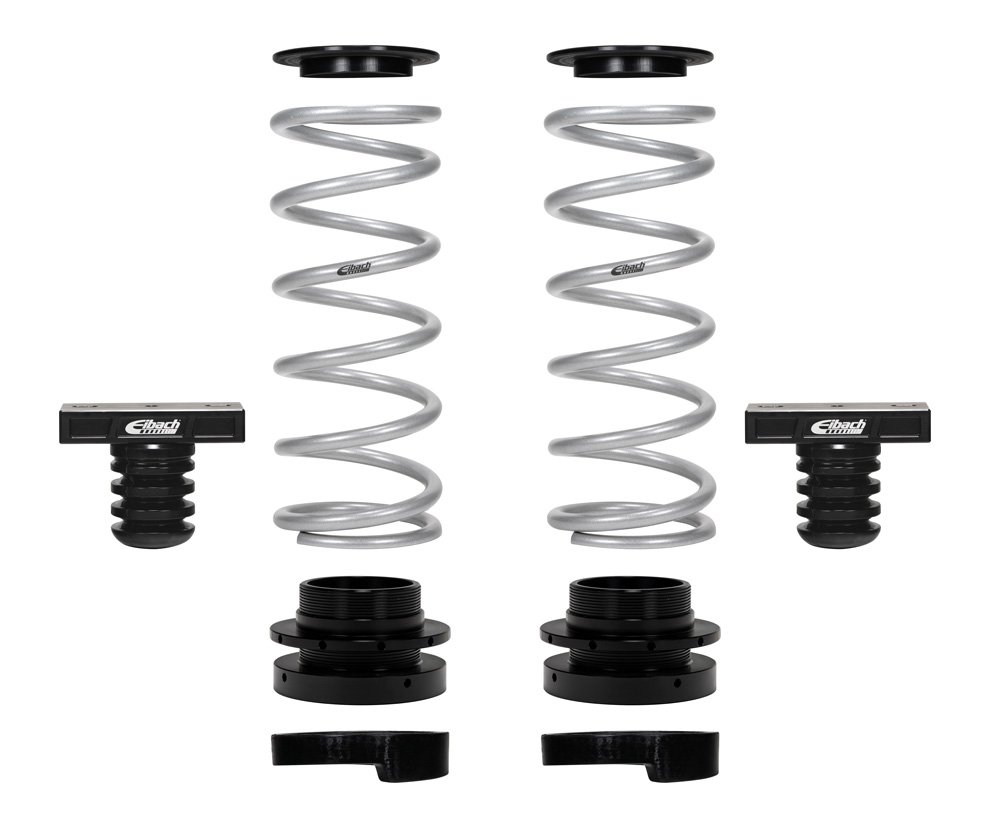 Application: Toyota 4Runner
MSRP: $495
URL: eibach.com
Highlights: For those who frequently have heavy loads from towing, camping trips, or overland expeditions, including armor, roof top tents, storage shelving, fullsize spares, and tire carriers that increase weight and ultimately affect the static ride height of your vehicle. The Eibach Load-Leveling System allows fine-tuning of rear ride heights, keeping your chassis clear from the trail and tires clear from fenders.
The Eibach Load-Leveling-System is designed to eliminate the need for airbags, spring spacers, or excessive spring rate to maintain ride height while carrying heavy loads. This system allows you to run the appropriate spring rate for your vehicle while maintaining a lift, whether the vehicle is loaded or unloaded. This translates to improved ride quality and compliance, on and off road while maintaining necessary tire and ground clearances. In addition, readily available Eibach Race Springs make this system adaptable as you continue to add modifications or weight to the vehicle. Each load range was tested to deliver up to 2.5 inches of rear lift while still working within range of the Eibach Pro-Truck-Shocks.
AJT Designs Cup Holder

Shifter Trim & Key Fob Case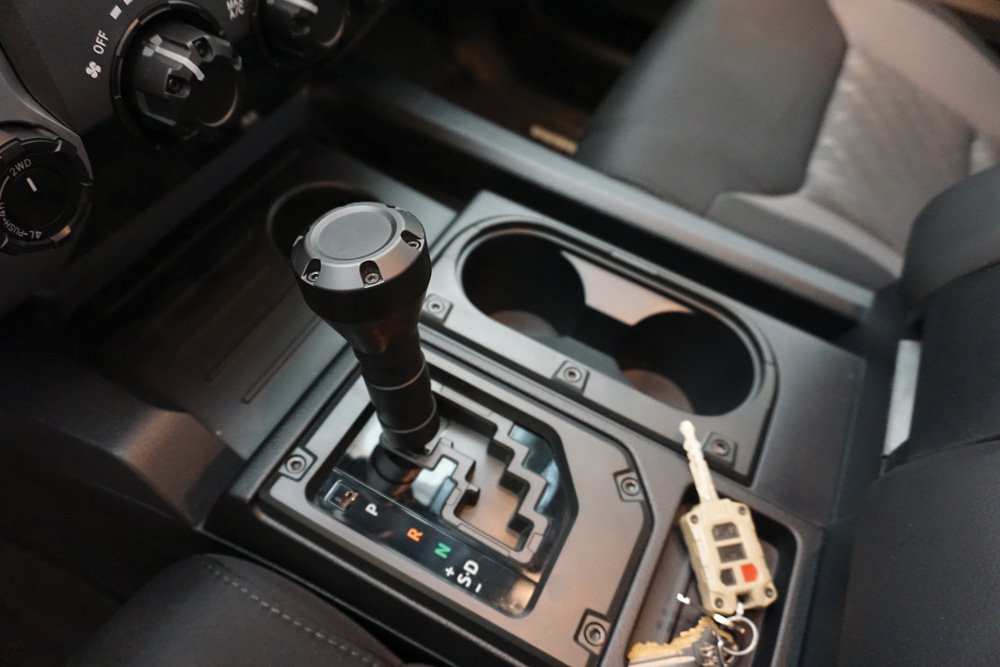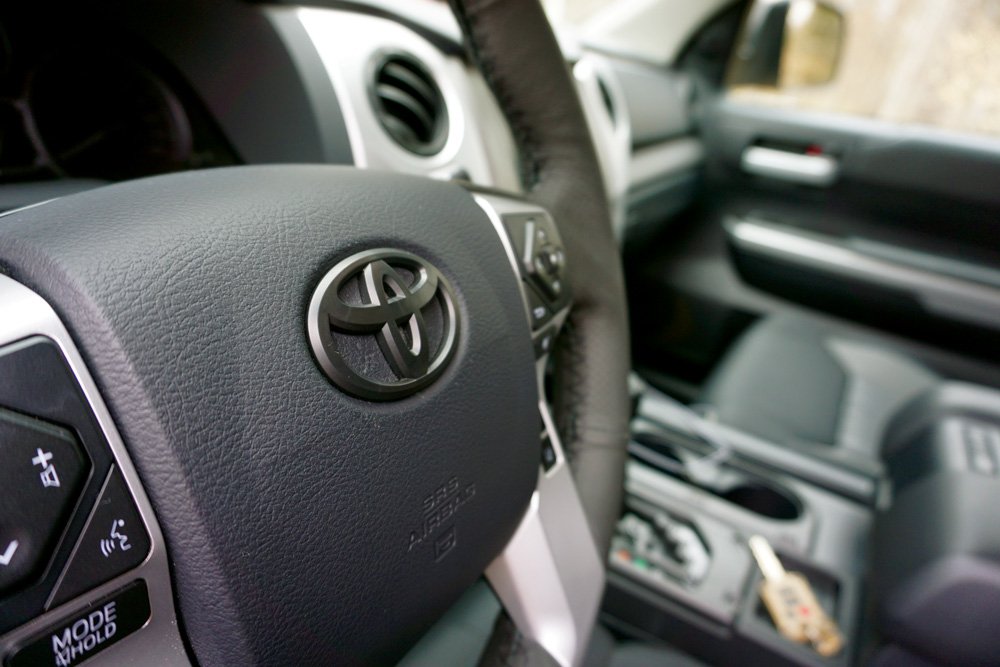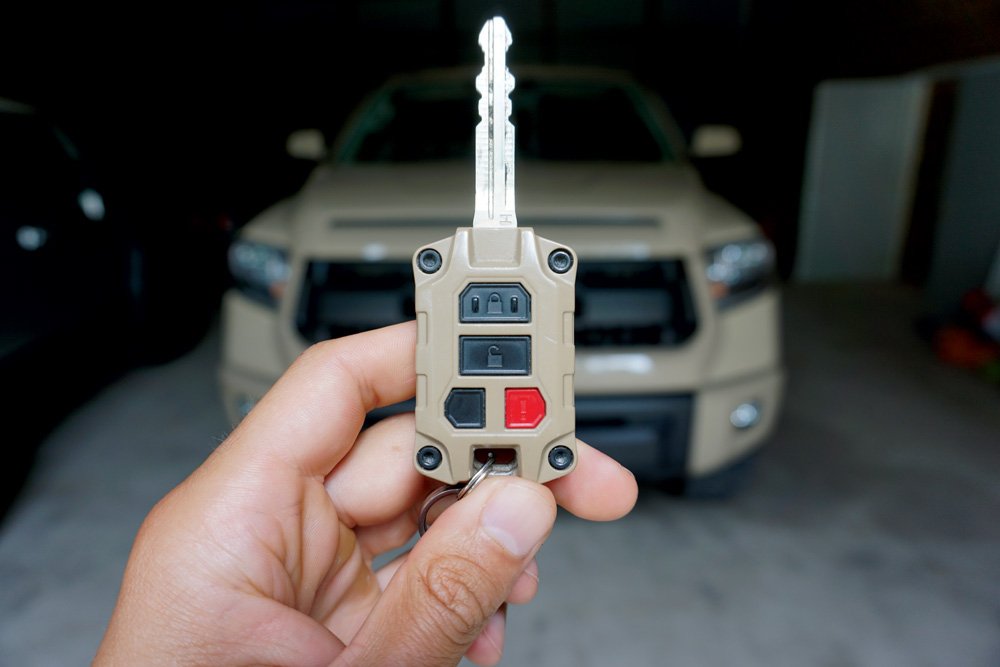 Application: 2014-current Tundra; key fob fits 2016-current manual/SR5 and 2018-current Tundra (as shown)
MSRP: starting at $34.99
URL: ajtdesign-llc.com
Highlights: It's all in the details. For those looking to bring a little flare and upgrade their interior slightly look no further than the AJT
Designs cup holder/shifter trim rings. Made in the USA, these accessories are built with injection-molded, high-strength, impact-resistant ABS plastic. Secured with socket head cap screws for a durable and rugged look.
Installation is easy. The center console panel must be removed, some minor drilling and cutting through plastic is required. The factory pieces can be re-installed at any time, not a permanent installation.
There are a few options for the color and finish of the screws from black oxide to standard stainless steel to red, blue, or green anodized aluminum to help personalize the accessories.
If you're simply looking to personalize your everyday carry with a new key fob case, the Injection Fob replaces the factory fob. It is made of high-strength ABS plastic and screws together for a more rugged and custom look. The case itself is available in four colors to match your factory paint, while the screws are available in six finishes.
Warn

Semi-Hidden Kits for Toyota Vehicles
Application: 2005-current Tacoma, 2014-current 4Runner, 2014-current Tundra
MSRP: starting at $849.99
URL: warn.com
Highlights: For those looking to keep a more subtle look and maintain the vehicle's factory lines, the Warn Industries Semi-Hidden Kit mounting system provides a place to mount a mid-frame winch up to 12,000 pounds in capacity while adding extra protection from trail hazards. The Semi-Hidden Kits are made in the USA from thick steel and wear a state-of-the-art powdercoated finish for the ultimate in corrosion resistance. They feature through-welded eyelets allowing buyers to mount shackles for added recovery options, and the 2-inch low-profile grille guard tube adds further front end protection.
Bestop

Supertop for Truck 2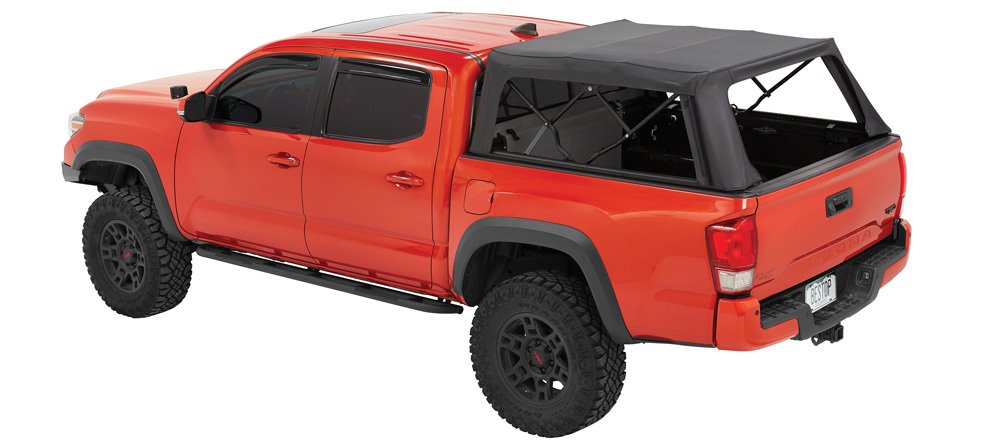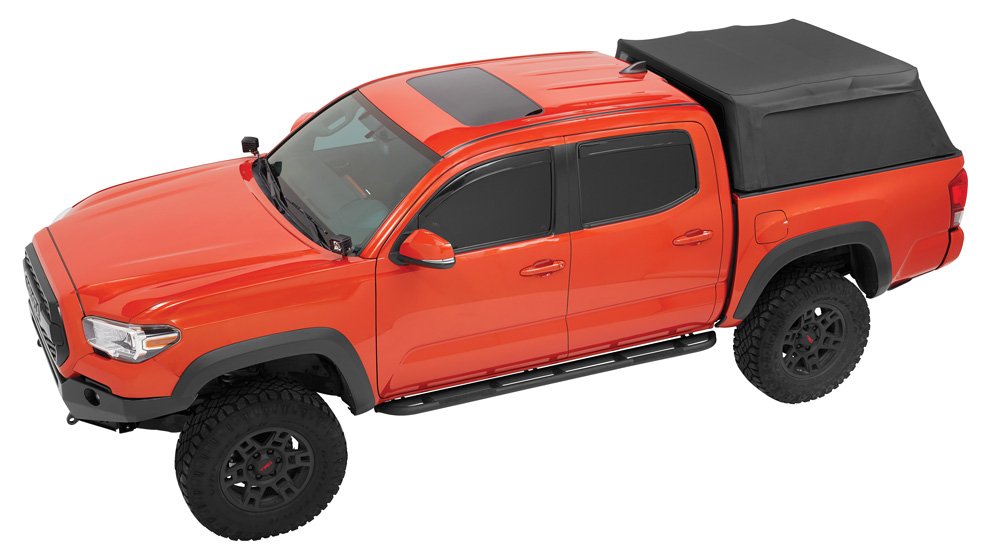 Application: Toyota Tacoma
MSRP: starting at $739.99
URL: bestop.com
Highlights: As a truck owner, you may require flexibility when it comes to storage and coverage for the truck bed. The Bestop Supertop for Truck 2 provides easy collapsibility and one-of-a-kind styling for your Toyota Tacoma. This alternative to a fiberglass bed shell is made with Black Diamond fabric and has excellent resistance to UV fading or mildewing in wet climates. Window panels can zip in and zip out quickly so the top can be folded down like a convertible top, providing 100 percent access to the bed. Version 2 of their popular design has improved to allow for one-person operation so you're able to install, set up, and remove easily.
Based on consumer feedback, Bestop has improved the Supertop for Truck, creating the ultimate in flexible storage and coverage for truck beds. The improved design allows for one-person operation and features removable fabric side panels. When not in use, the top can be stored in the convenient built-in storage system along with the side panels.
Editor's Note: A version of this article first appeared in the Winter 2020 print issue of YOTA Magazine.