OVERLAND TOYOTA 4RUNNER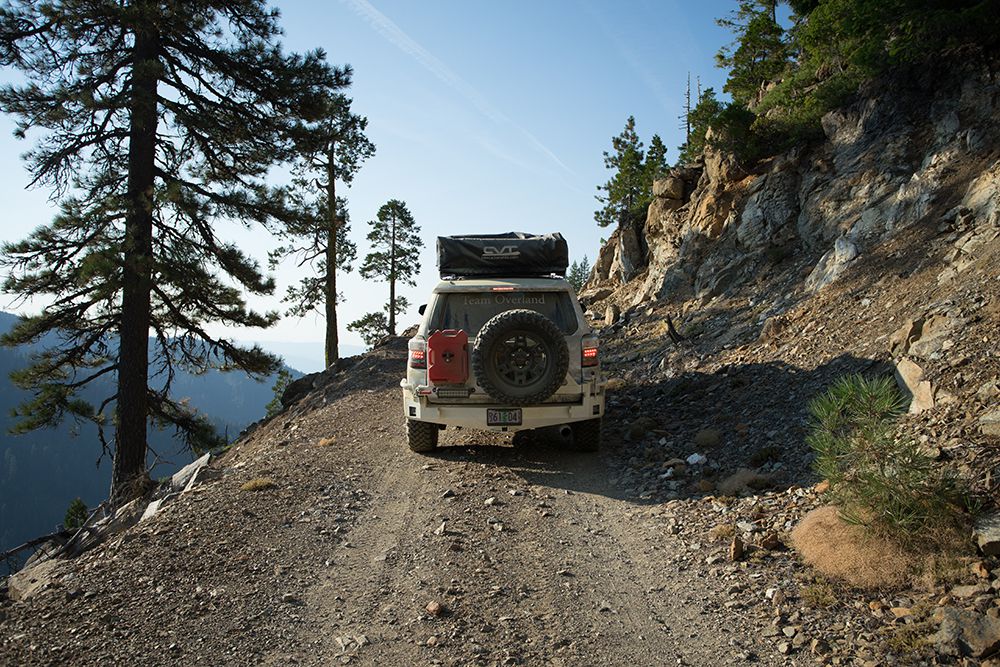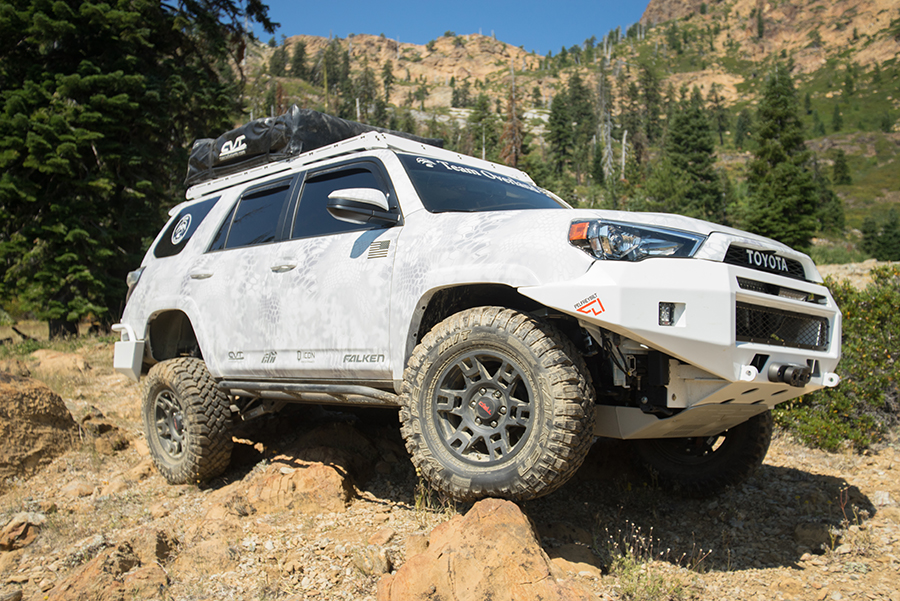 Southern Oregon is home to some of the most incredible national forests in the Pacific Northwest, and the southwest corner of the state has its share of impressive examples: Rogue River-Siskiyou, Klamath, Umpqua, Fremont-Winema and more all showcase the kind of natural beauty that has long attracted those looking for peace and quiet. Needless to say, the area creates a stark contrast to places like Afghanistan, where tens of thousands of U.S. troops have been deployed over the years. But it's exactly that difference that's helping Matt Havniear make a own difference in the lives of veterans—with some assistance from a modified 2016 Toyota 4Runner TRD Pro.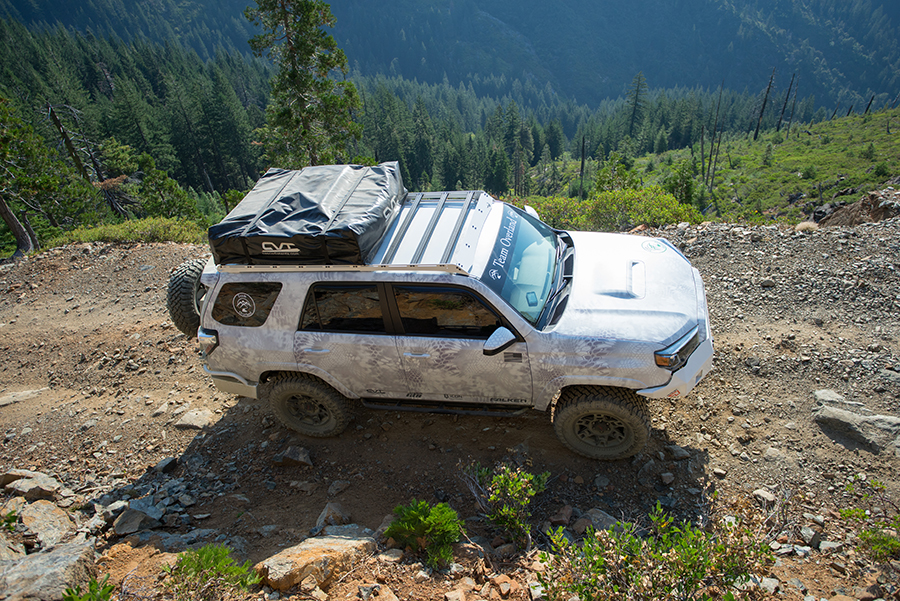 Here's the story: Havniear had served in Now Zad, Afghanistan, as a Marine corporal from 2008 to 2010. However, nearly two years of house-to-house fighting, blistering heat and constant strain took its toll. Back in Oregon's Rogue Valley, his lifelong home, Havniear was trying to readjust as he dealt with a traumatic brain injury and post-traumatic stress disorder. Eventually, a friend introduced him to "overlanding."
The Founder's Father
"Or re-introduced me," Havniear says. "My family's roots in this area go back to the wagon train days, and my dad was a big outdoorsman. He taught me how to connect with nature back when I was growing up. But we just called it 'camping.'"
Though Havniear's father has since passed away from cancer, the life lessons he taught his son were rekindled by Matt's more recent overlanding adventures, and he realized the best way he could help himself was by also helping others. Thus was born Team Overland, a nonprofit organization dedicated to healing veterans through a shared interest in the outdoors.
The thing is, to truly enjoy the Oregon wilderness, you have to get to the Oregon wilderness. That can require a very special kind of vehicle.
Why the 4Runner?
Havniear had been a casual fan of Toyota trucks over the years, owning three or four and calling them, "really dependable." But any time the topics of Toyota and off-roading come up together, the conversation has a way of circling back to the Land Cruiser. And this case is no different. When Havniear and Team Overland were making their first trips, the fleet consisted of a previous-generation Chevy Silverado crew cab and a 1991 Toyota Land Cruiser.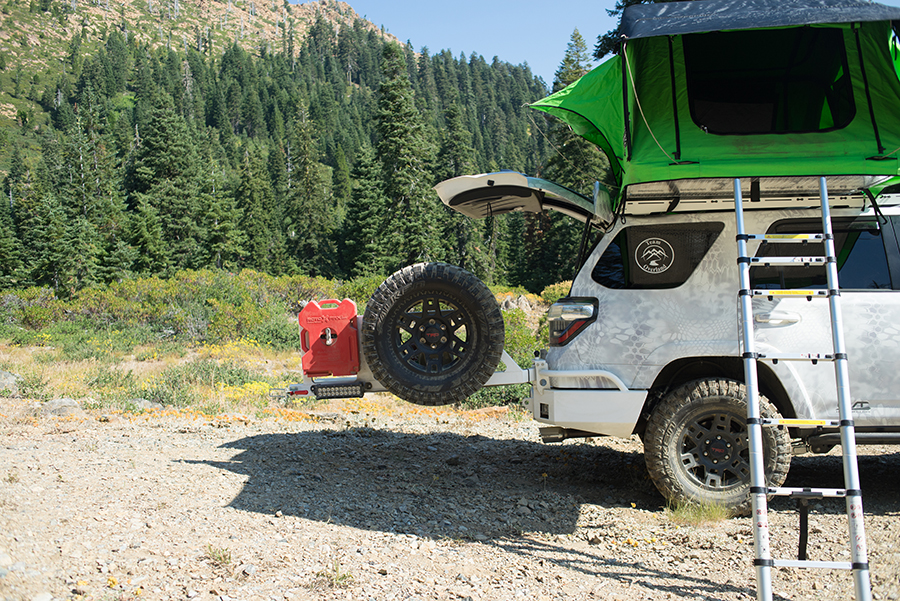 The former wasn't nimble enough for his purposes, while the latter was nearly 25 years old. Oh, it remained plenty capable, even after well more than 200,000 miles. Yet it was a bit too old-school for the kind of experience Havniear wanted to provide for the veterans. For that kind of first-class appeal, he needed a truck that looked as ready for the club as for the campsite. That brought him to a 2016 Toyota 4Runner TRD Pro.
The brand's midsize body-on-frame SUV can't quite match the current Land Cruiser on comfort, of course, but it's also a lot less expensive—like, some $50,000 less than the luxury truck that now wears the "Land Cruiser" name. Plus, the 4Runner does have all the amenities you'd expect in a modern-day three-row crossover, along with some standard hardware that was particularly attractive to Havniear.
For example, his truck was fitted with Toyota's Multi-terrain Select drive-mode system to make it easy for him to dial in the right amount of traction and engine response for differing surfaces. This includes a dedicated off-road mode on the TRD Pro models, and beyond that, there's a separate crawl system, with five low-speed throttle settings for a variety of conditions. Havniear also praises the 4Runner's active traction control and electronic-locking rear differential.
That said, like many a gearhead before him, Havniear also had some mods in mind for the new 4Runner.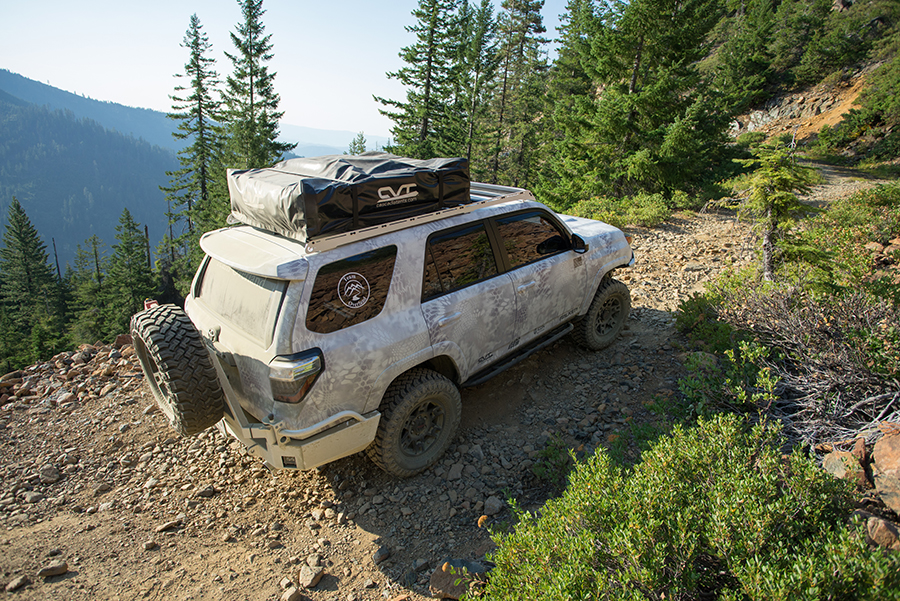 Choosing What to Change
Havniear wanted—and got—a great-looking truck. Yet the whole point of buying the 4Runner was to put it to use for Team Overland. As a result, he said the top priority for the build was maximizing off-road functionality. It's also why an Icon Stage 7 suspension kit was right at the top of his aftermarket shopping list.
"I wanted the best quality, and I knew I could do just about anything on the trail with this and have no worries," Havniear says. The Stage 7 setup also addressed his goal of civilized performance, since a key advantage to Icon's kit is the bump zone engineered into the shock absorbers, for increased compression valving at the suspension's limits. It's this that helps minimize extreme jolts if the vehicle bottoms out.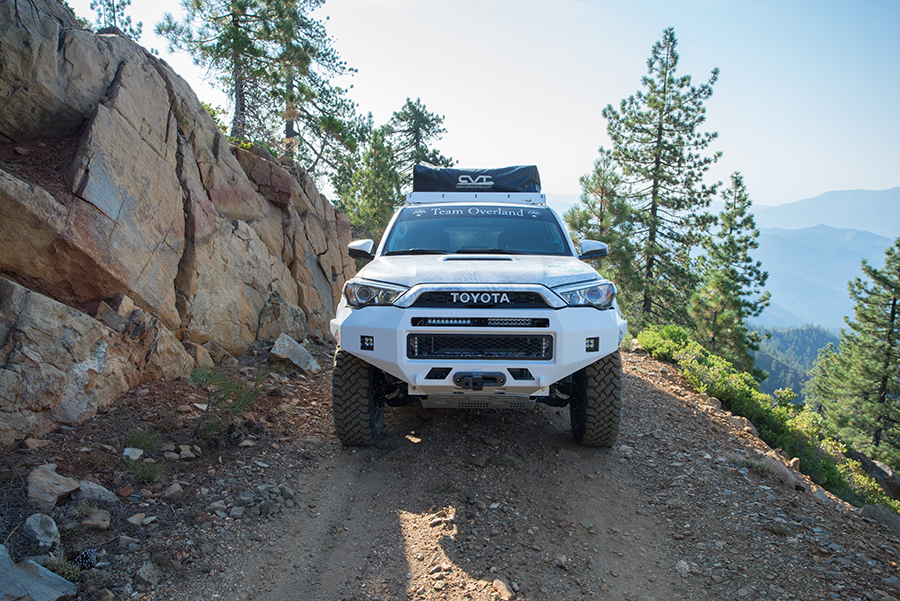 Up front, the Team Overland 4Runner stands out with a Pelfreybilt aluminum bumper, which Havniear appreciates for its factory-like appearance and quality, along with its features. Those include aluminum D-ring mounts, fluid-line shields and a winch provision that came in especially handy. After all, Havniear "needed a winch that would be just brutal off-road;" he got that by mounting a Warn 9.5xp-s. The team then turned to CBI Off Road Fab to upgrade the rear of the truck, choosing a bumper system with the versatility to hold a full-size spare tire, a Rotopax fuel-can mount and a fold-down camp table.
Havniear also modified the 4Runner from top to bottom, literally. For instance, he kept the truck's 17-inch TRD Pro wheels, but swapped out the stock rubber for Falken Wildpeak M/T 285/70R17 tires—the brand's muddy-terrain specialists.
Topping off the Toyota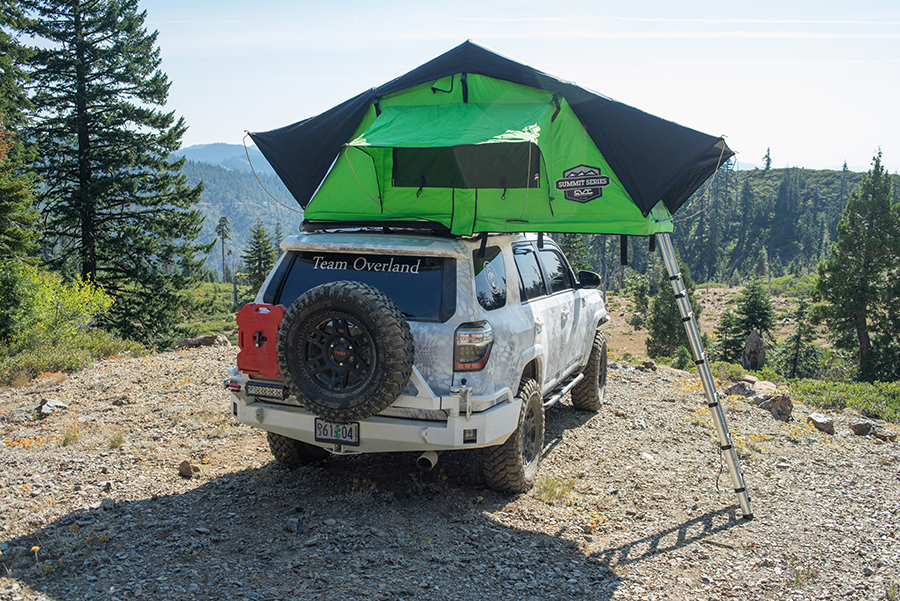 Team Overland next checked in with the experts for the truck's roof-top tent.
"Our only choice was Cascadia. It's a local Oregon company with tents that can stand up to any weather," Havniear says. "One of our first Team Overland weekends, we were out with multiple groups in a hurricane; wind speeds were in the 70s. The campers in the Cascadia tent slept like babies, and the tents on the ground were destroyed."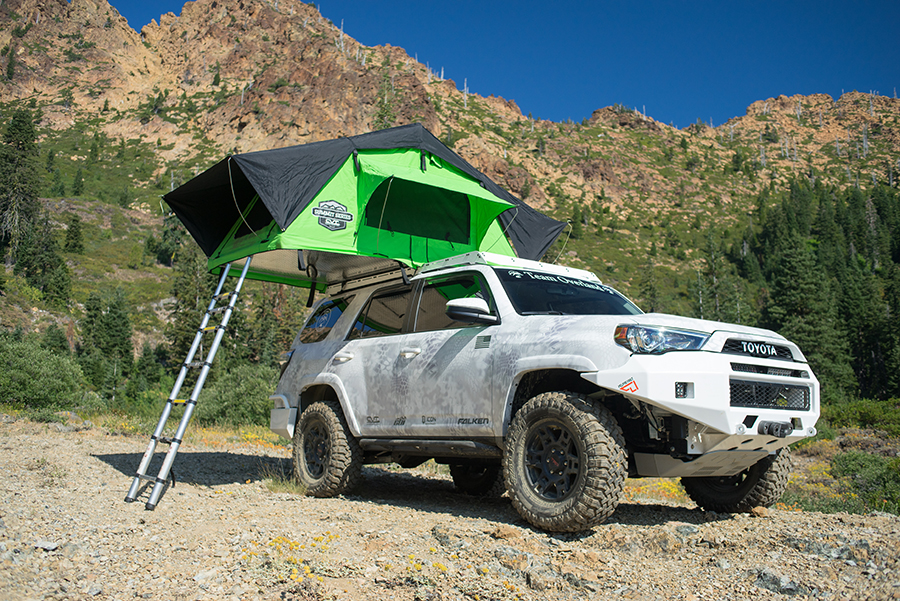 From Dad to a DIY Build
The 4Runner came together relatively smoothly, and much of that had to do with who was doing most of the work: Havniear, with an assist from one of his teammates, handled everything except the lift kit and wrap. Although, again, Havniear is quick to credit his father for his interest in wrenching.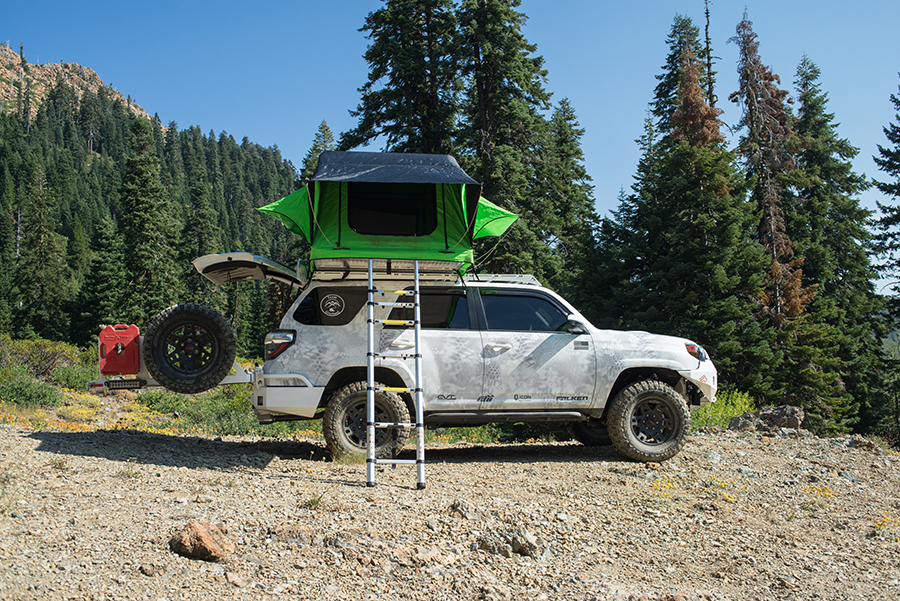 UPGRADES
Platform
2016 Toyota 4Runner TRD PRO
Engine
1GR-FE 4.0L V6
Suspension
ICON Stage 7 Suspension System: Extended Travel Remote Reservoir Adjustable Coil-over Shocks, Billet Uniball Upper Control Arms, 2-inch Lift Rear Coil-springs, ICON V.S. 2.5 Series Remote Reservoir Rear Shocks, Billet Aluminum Upper and Lower Rear Trailing Arms, Rear Adjustable Pan-Rod Bar, ICON Rear shock shin guards, ICON Overland Series dual rate 3-inch lift rear coil springs, Rear hydraulic bumpstop kit
Wheels and Tires
F&R: Toyota TRD PRO 17×7 inches / Falken Tire Wildpeak M/T in 285/70R17
Armor
Pelfreybilt Off-Road Aluminum Front Bumper, CBI Off-Road Rear Bumper with Tire Gate, CBI Off-Road Fab Sliders, CBI Off-Road Fab Full Skid Plates
Accessories
Prinsu Design Studio Full-length Aluminum modular roof rack, Cascadia Vehicle Tents (CVT) Shasta Summit Series Roof Top Tent, Rotopax fuel can mount, built in fold down camp table, K&N Filters Cold Air Intake, Magnaflow Stainless Steel Exhaust, Warl WL Series 10" LED Light Bar 2 in front and 1 in rear, Warn WL Series LED Pods 2 in front and 2 in rear, Warn Industries 9.5 xp-s with Factor 55 FLat Link and Hawse Fair Lead, Diabolical Rear Cargo Storage Drawer, Full Kryptek Yeti Camoflage Wrap by Sign Dude
For more information, please visit TeamOverland.org