Overland Storage Containers Guide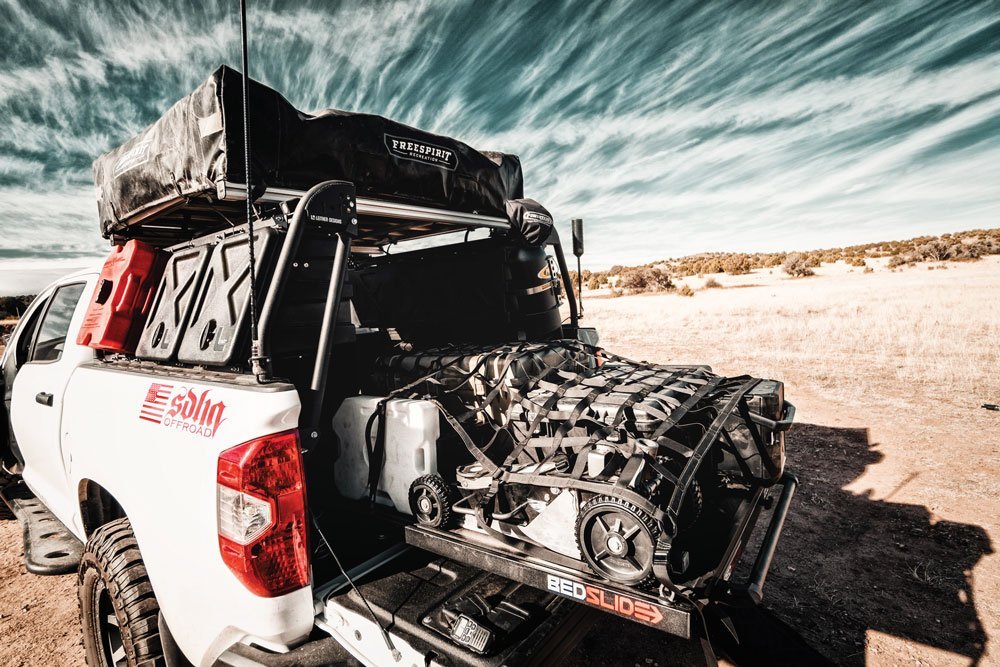 Storage Containers to Keep Your Equipment and Resources Organized
One of the best benefits of having a fully dialed-in rig is that it can take you just about anywhere you want to go to do just about anything you want to do. With so many activities at your disposal, there's bound to be a need for storage containers to haul around a prodigious amount of gear to get it all done with.
Aside from off-road essentials, such as tools and recovery gear, almost every activity you do in the outdoors will probably require a selection of gear. Cooking and camping gear alone can demand a good amount of your vehicle's available storage space, not to mention fishing, hiking or other outdoor activities such as rock climbing, mountain biking and even kayaking.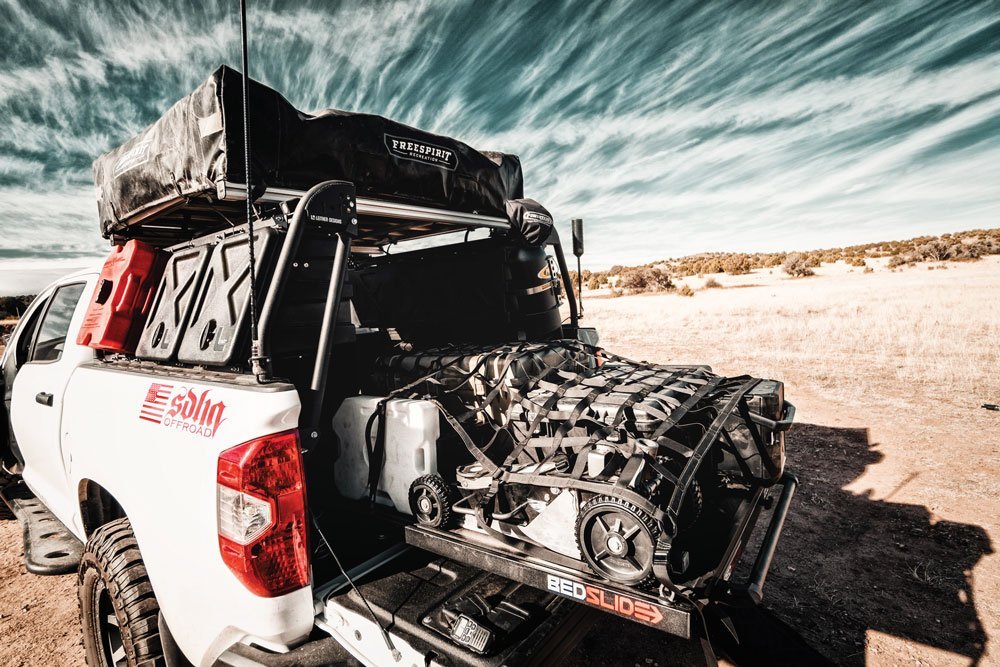 As early explorers found out long ago while on the first explorations, keeping your equipment and resources organized will help to keep your trip running smoothly. The worst thing is not being able to find what you need when you need it. Spilling everything out on the side of the trail to look for what you need is no way to do it and a good way to end up losing stuff.
Luckily for us, we live in a time when manufacturers have created some of the best storage and container options that mankind has ever devised. Let's take a look at both general and specialty storage containers and figure out which ones we will need before we take our next trip.
ARB / Stormproof Bags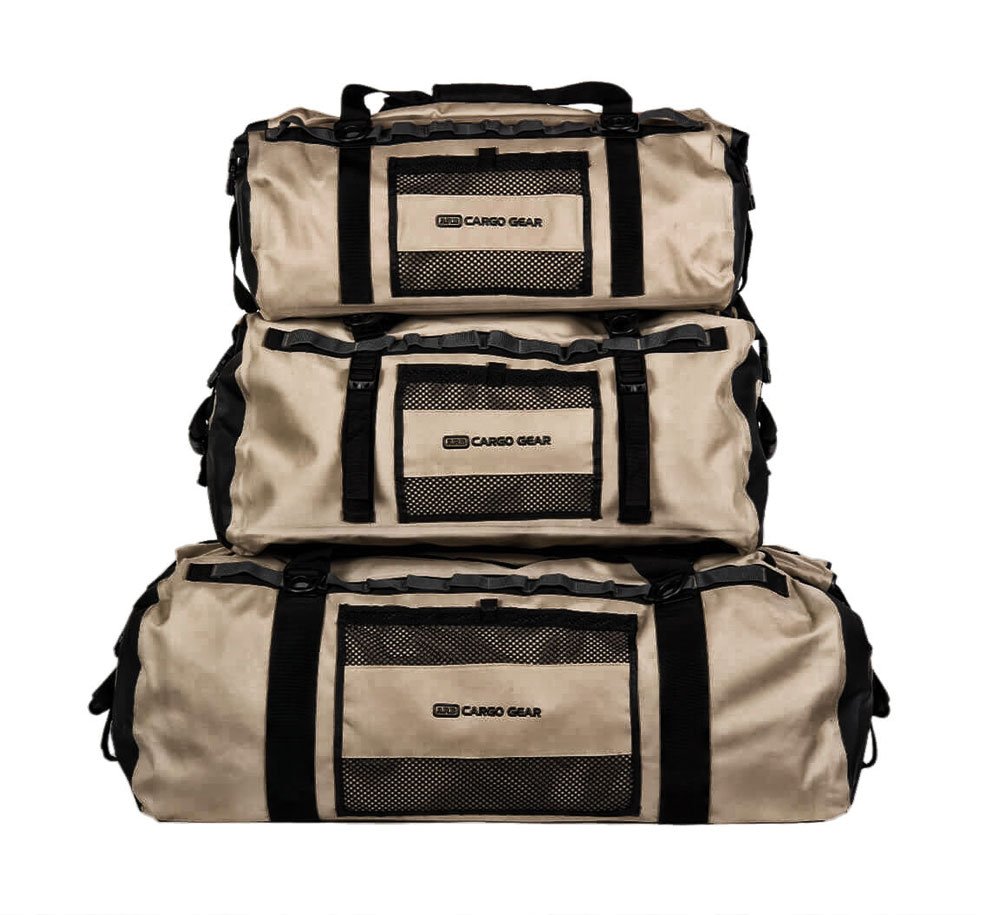 Overview: Available in three sizes, ARB's Stormproof Bags feature durable and weather-resistant PU-coated Oxford weave fabric and rubberized construction. Each bag's seams are heat sealed and taped to ensure high water resistance. For extra durability and longevity of use, the bags were designed to have roll-up top closures and Sure Grip buckles. This means no zippers to fail you. These great looking travel bags are "storm proof" so they can be exposed to the elements without fear of your gear getting wet.
Capacity: Three sizes available
MSRP: Starting at $94
URL: arbusa.com
AluBox / Aluminum Case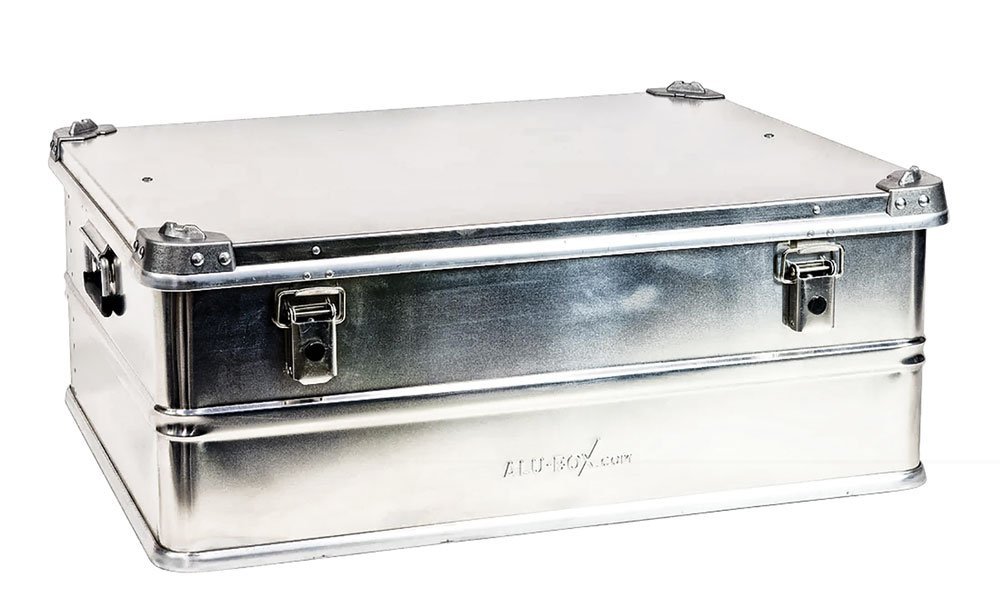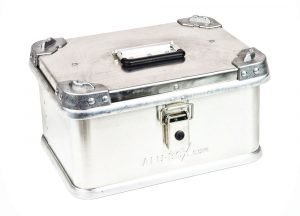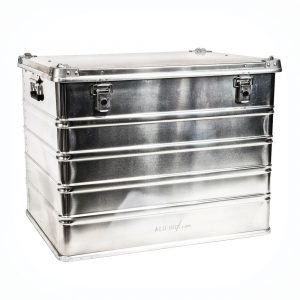 Overview: Based in Denmark, AluBox was established in 1999 specializing in aluminum boxes, cases and containers for use in defense, industrial, emergency services, transportation and recreational use worldwide. Their storage containers are trusted for the safe transportation and storage for valuables, fragile items and sensitive equipment when traveling. Both dust- and water-resistant, these stackable boxes are trusted by medical professional, industrial users and overlanders alike.
Capacity: Many sizes available
MSRP: Starting at $205
URL: equipt1.com
Daystar / Cam Can Trail Box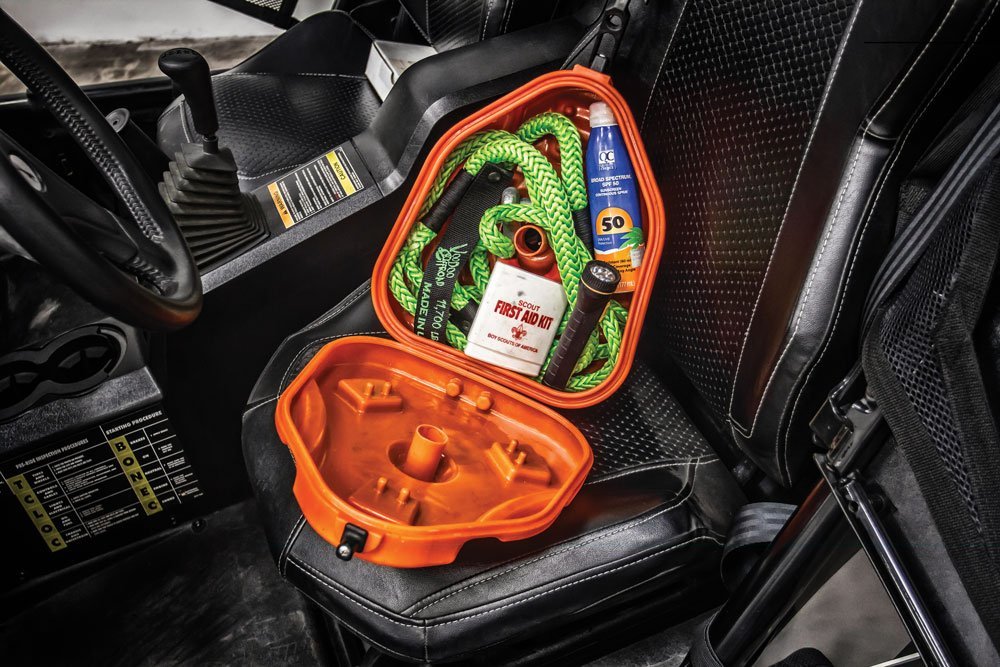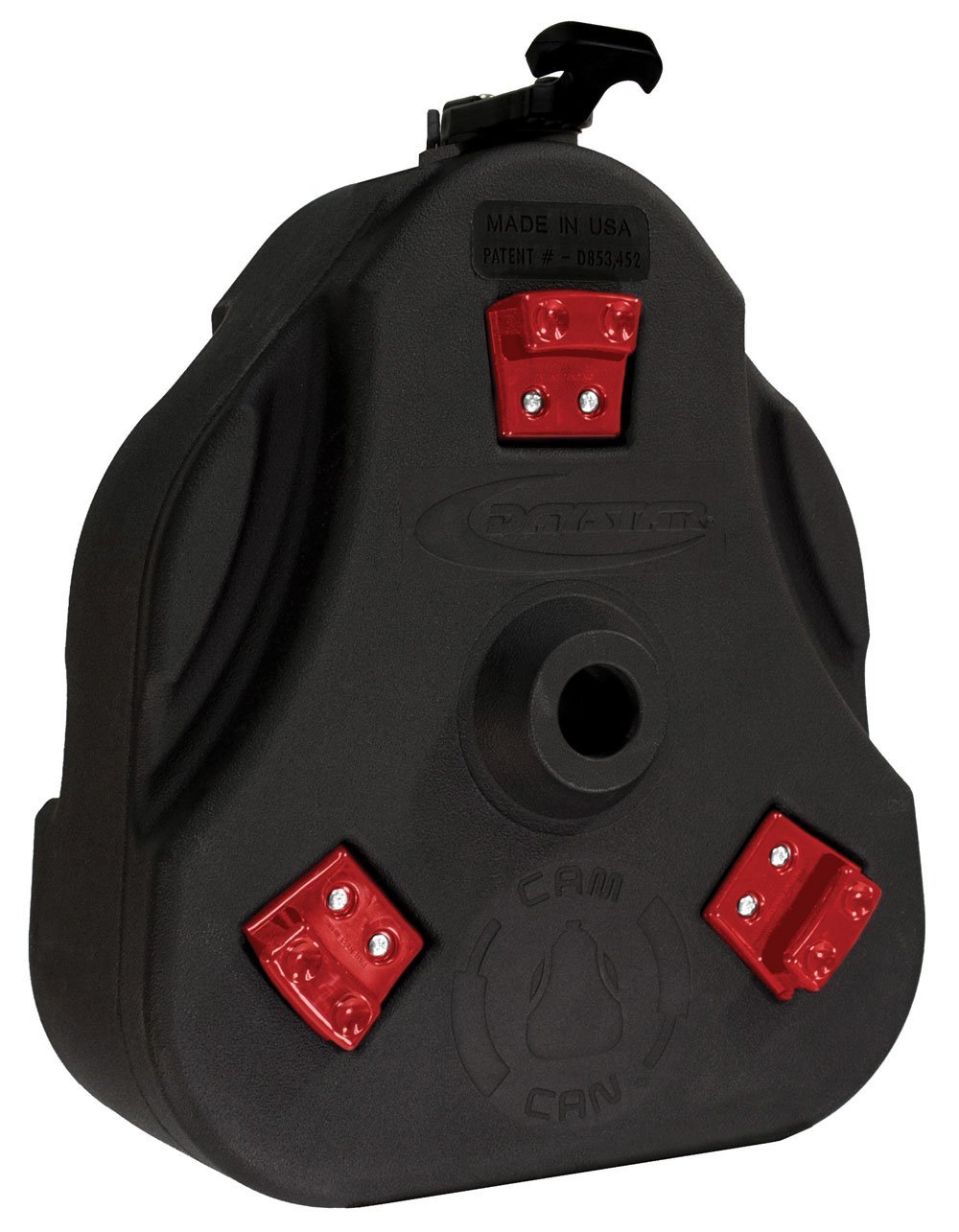 Overview: Made to interface with Daystar's Cam Can system, these storage containers were conceived to fit onto rear-mounted spare tires found on vehicles such as the Jeep Wrangler. Cam Can Trail Box can fit 2 gallons' worth of gear and is lockable for increased security. Securely mount tools, first aid equipment, recovery gear or anything else you'll need on the trail to your spare tire, trailer, UTV, motorcycle or just about any vehicle. Available in various colors, a mounting kit is required and available separately.
Capacity: 2 gallons
MSRP: $70
URL: daystarweb.com
Leitner Designs / Gear Pod & Gear Pod XL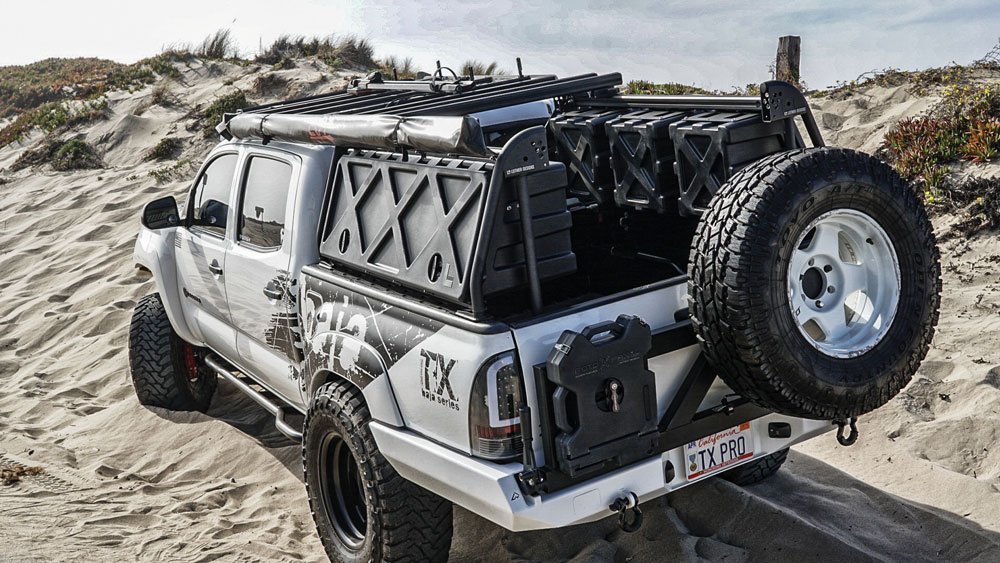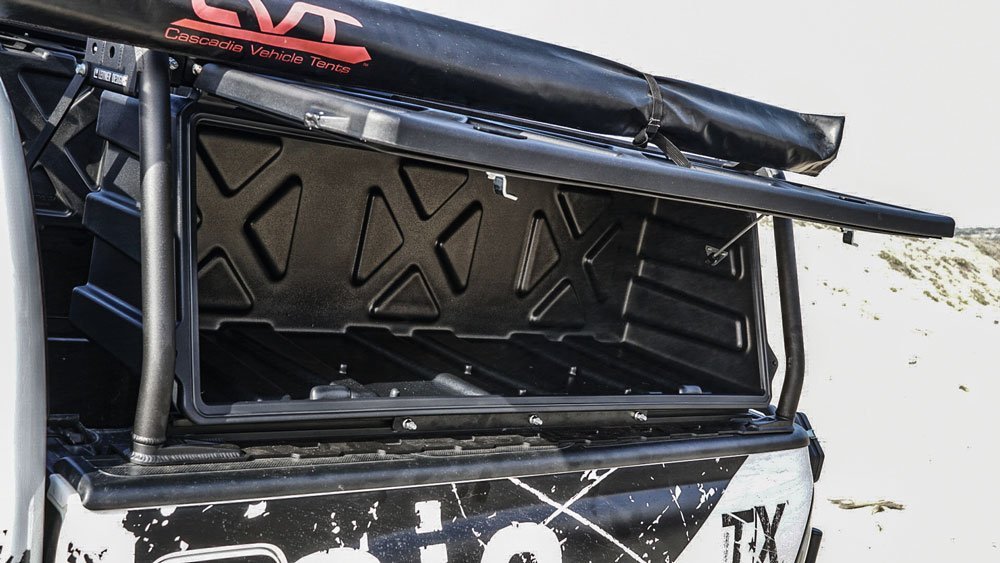 Overview: Created to interface with their popular line of Active Cargo System compatible bed racks, the Leitner Designs Gear Pod is part of a system of integrated gear boxes for locking, water-resistant storage, which easily mounts onto your truck's bed rack. This ACS integrated box is side-mounted, which offers quick-and-easy access to all your adventure gear while keeping it safe from the elements with an automotive-grade silicon seal.
Capacity: Gear Pod 10.5 gallons / Gear Pod XL 40 gallons
MSRP: Gear Pod $259 / Gear Pod XL $599
URL: leitnerdesigns.com
Pelican / Air Carry-On Case 1535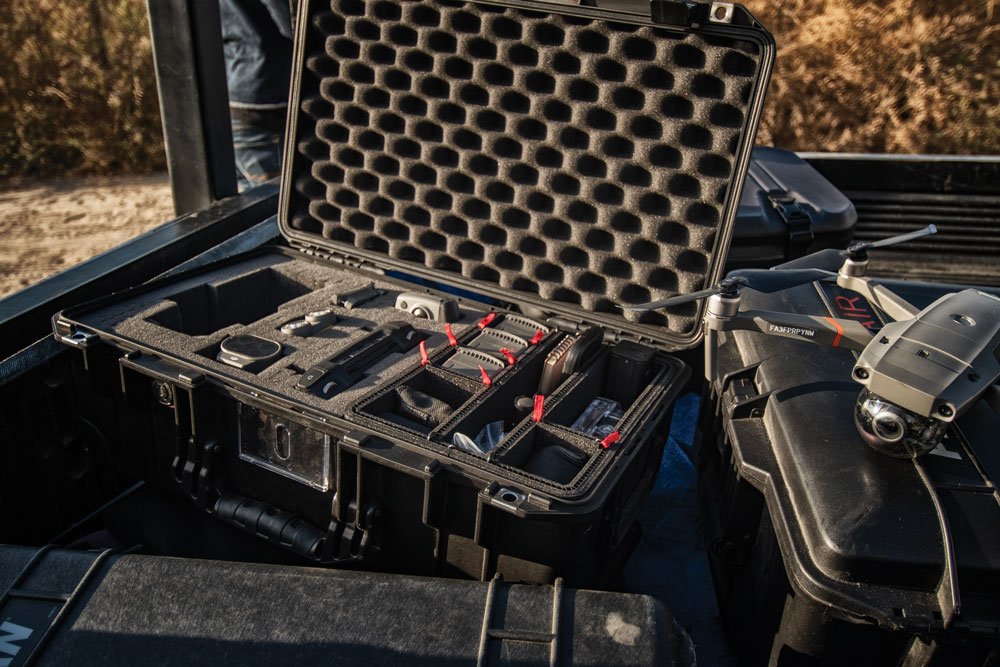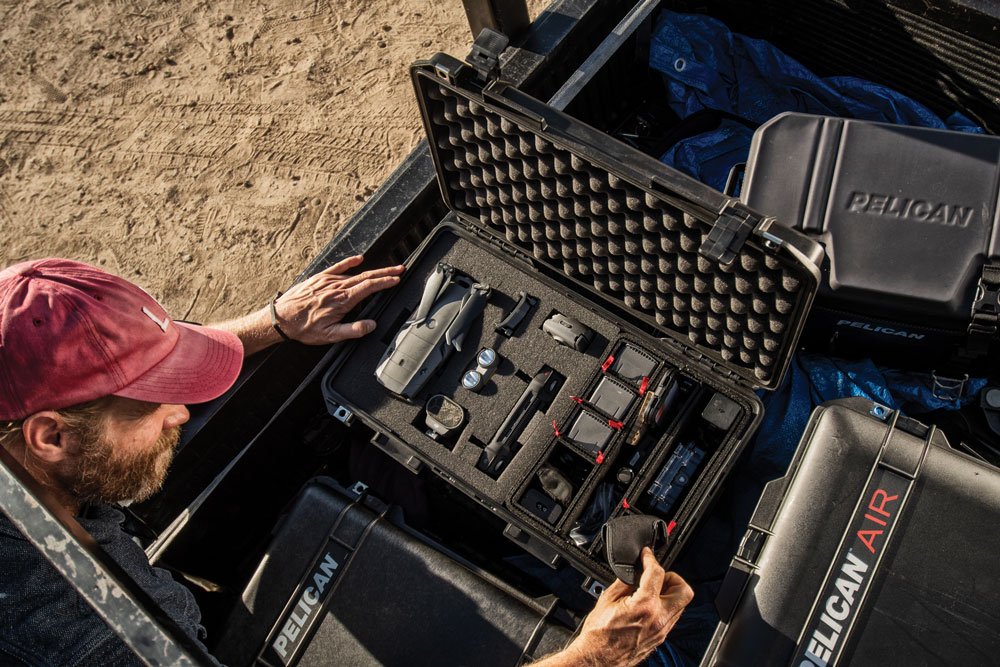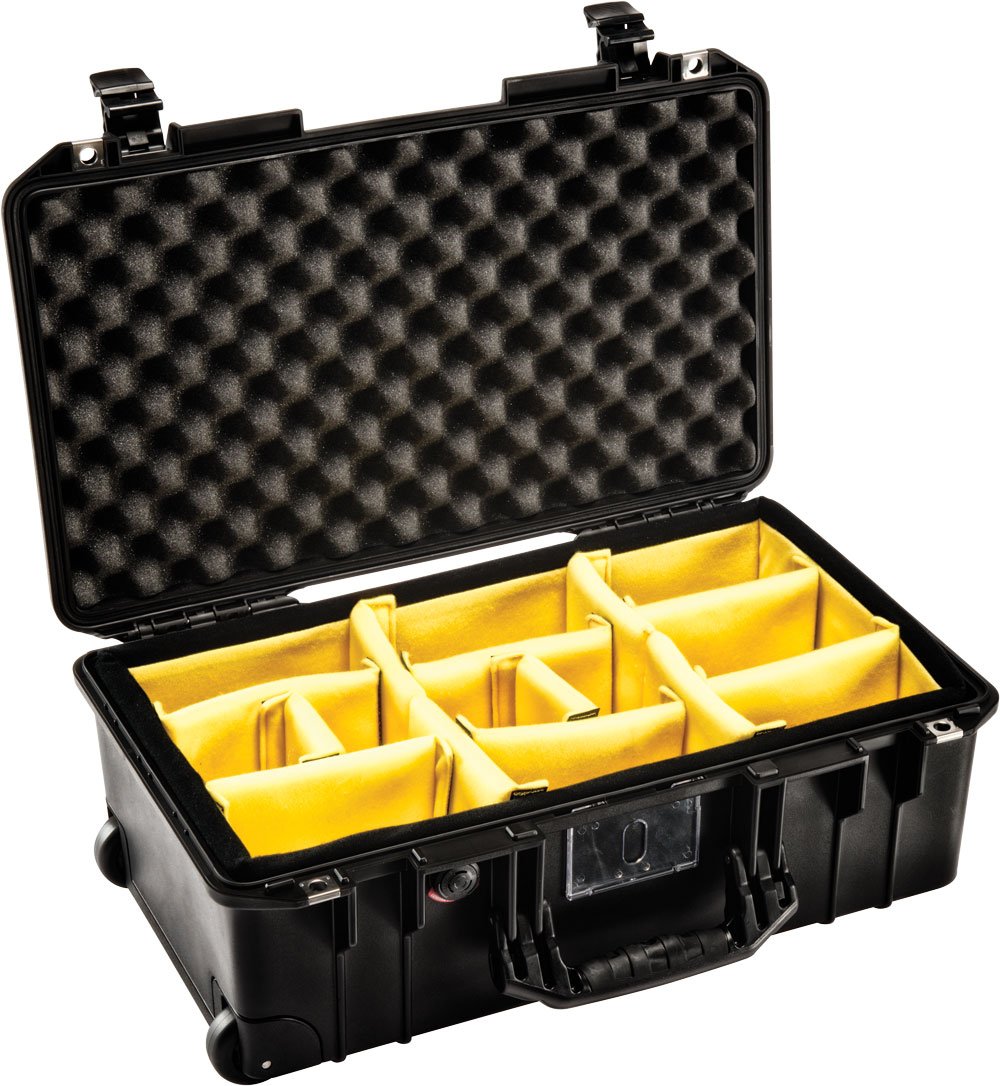 Overview: For over 40 years, Pelican has designed and crafted some of the most popular protective hard cases in the world. They are at the top of their industry because they never stop innovating. Pelican's line of Pelican Air cases are the first in a series of new innovations engineered by Pelican that include an Automatic Purge Valve that keeps water and dust out while balancing air pressure. These storage containers are also made of super lightweight polymer construction to keep overall weight down. Available in four colors with insert options that include foam, no foam, padded dividers and more.
Capacity: 7.1 gallons
MSRP: Starting at $195
URL: pelican.com
ROAM Adventure Company / The Rugged Case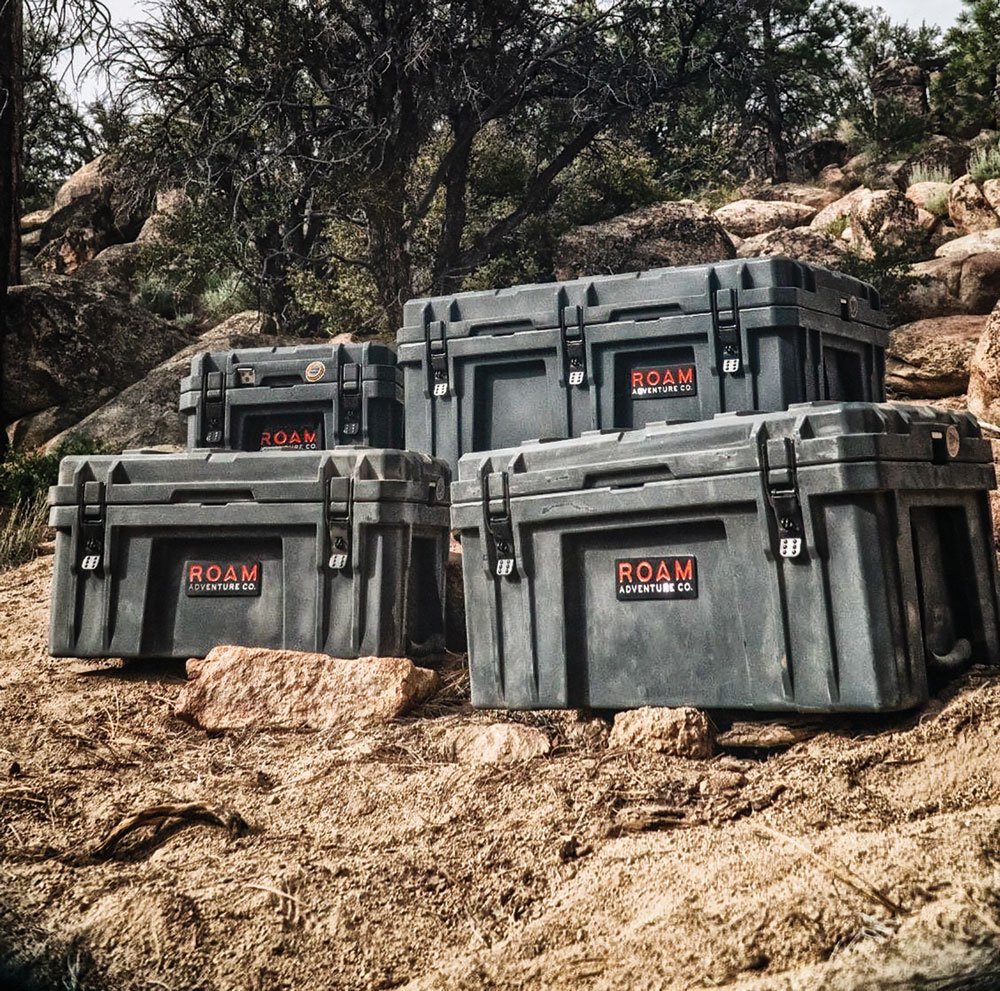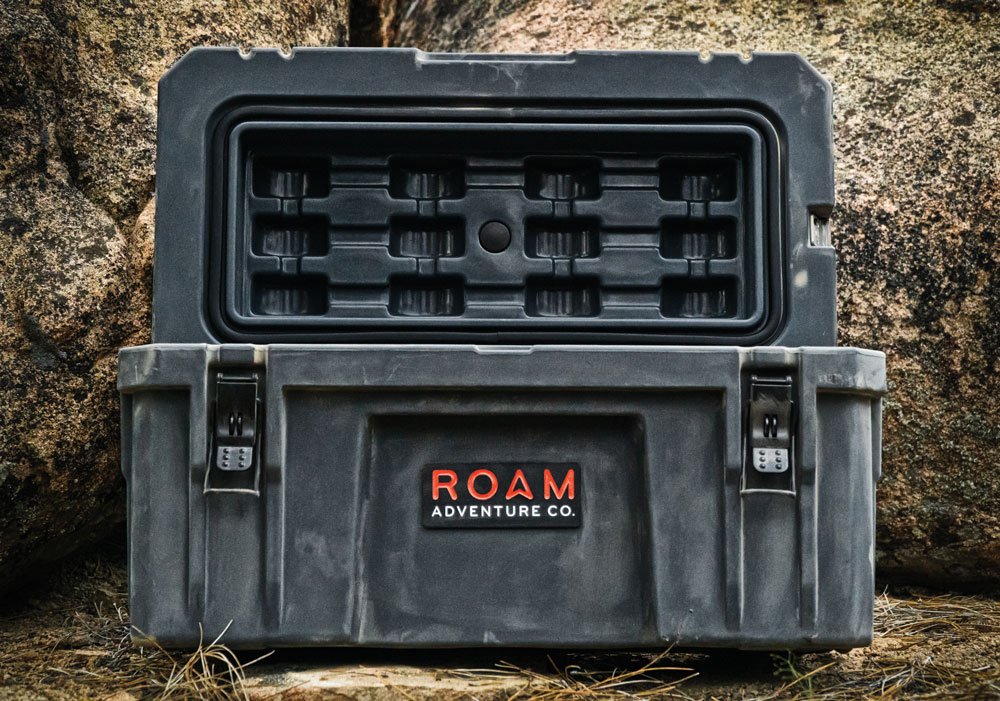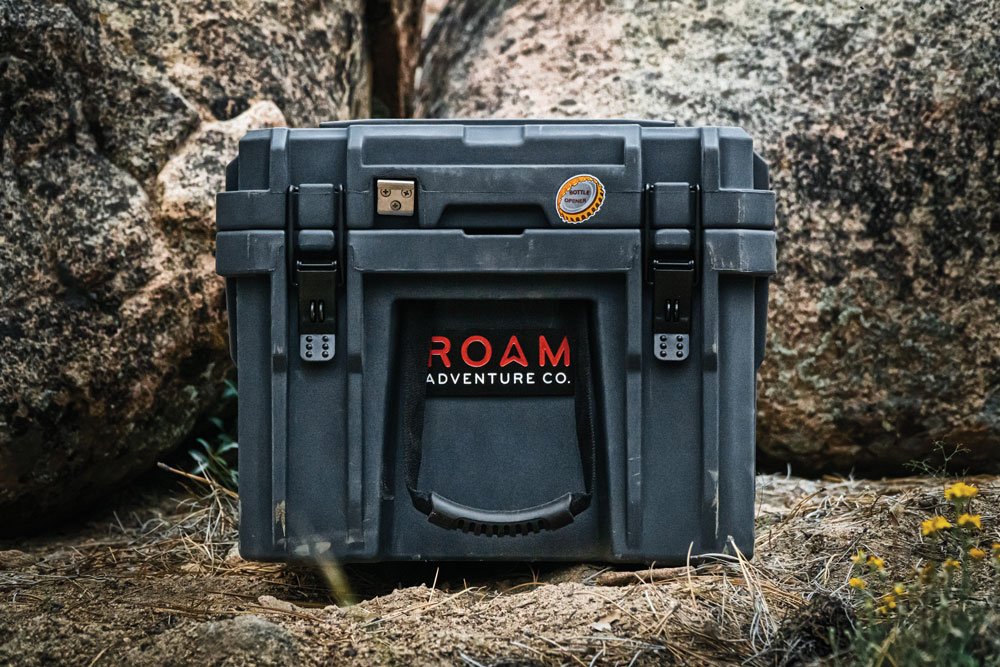 Overview: If you're looking for tough, purpose-built storage containers, you'll want to pay attention to the line of The Rugged Cases by ROAM. Created by fellow overlanders, The Rugged Case is the ideal heavy-duty storage case for camping gear and tools. This premium case features a durable LDPE shell, rope handles, steel lockable latches, and a dust/waterproof gasket seal. This super tough ROAM Rugged Case stacks easily with an interlocking design, making this the perfect choice for storing all your gear.
Capacity: Many sizes available
MSRP: Starting at $125
URL: roamadventureco.com
Front Runner Outfitters / Wolf Pack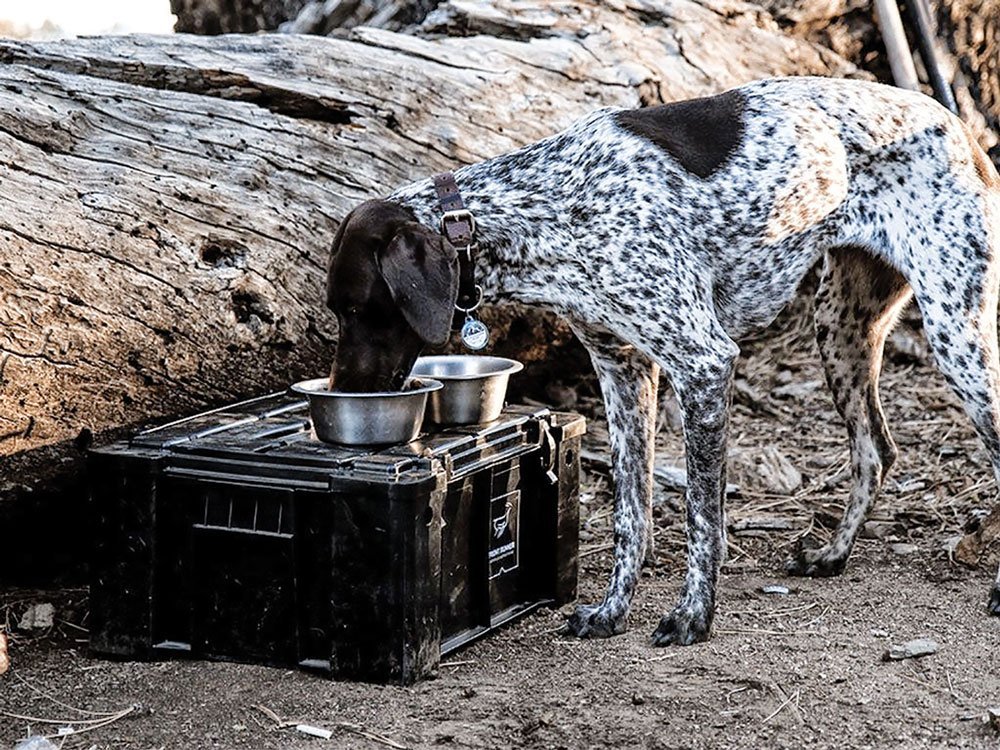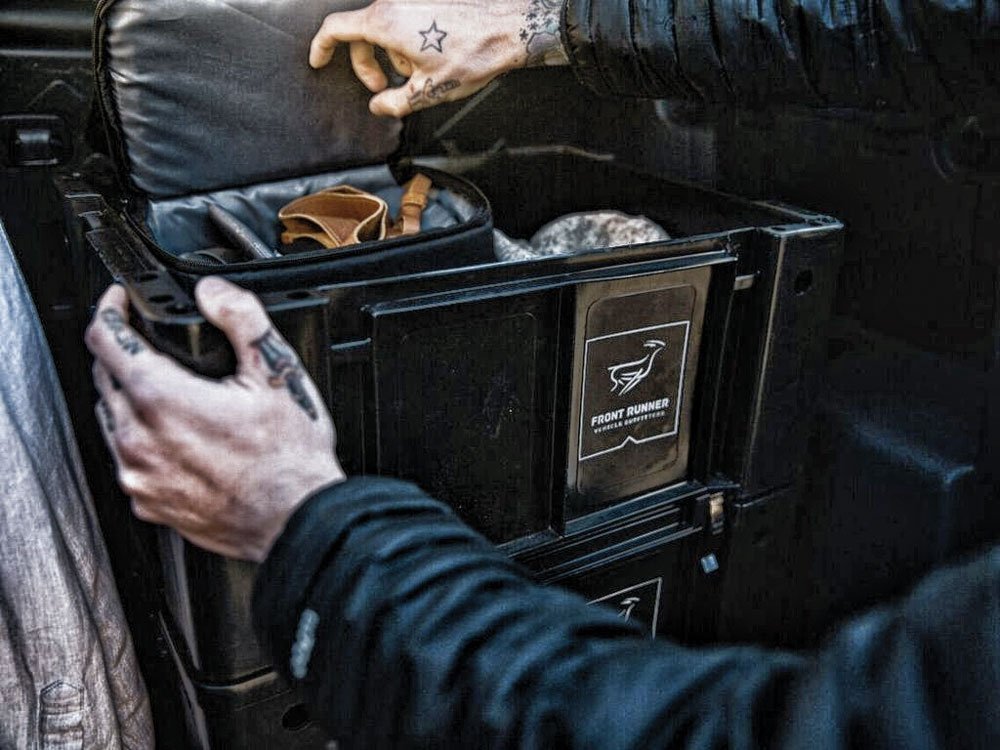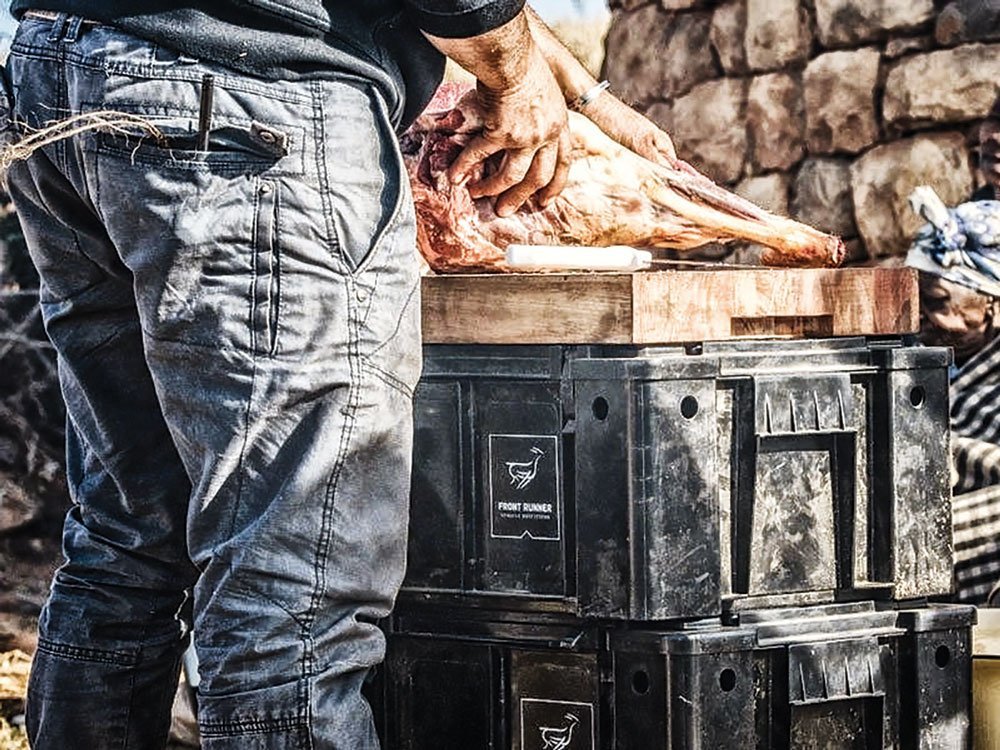 Overview: Built with strength and durability in mind, Front Runner's Wolf Pack storage containers are just what you're looking for in terms of organization in a constantly changing environment. These clip-to-close and stackable storage containers can be used alone or as components for Front Runner Wolf Pack Drawer Systems, Front Runner Transit Bags and Front Runner Flat Packs. Use them to keep your gear organized and free of dirt and moisture.
MSRP: $40
URL: frontrunneroutfitters.com
WARN / Epic Trail Gear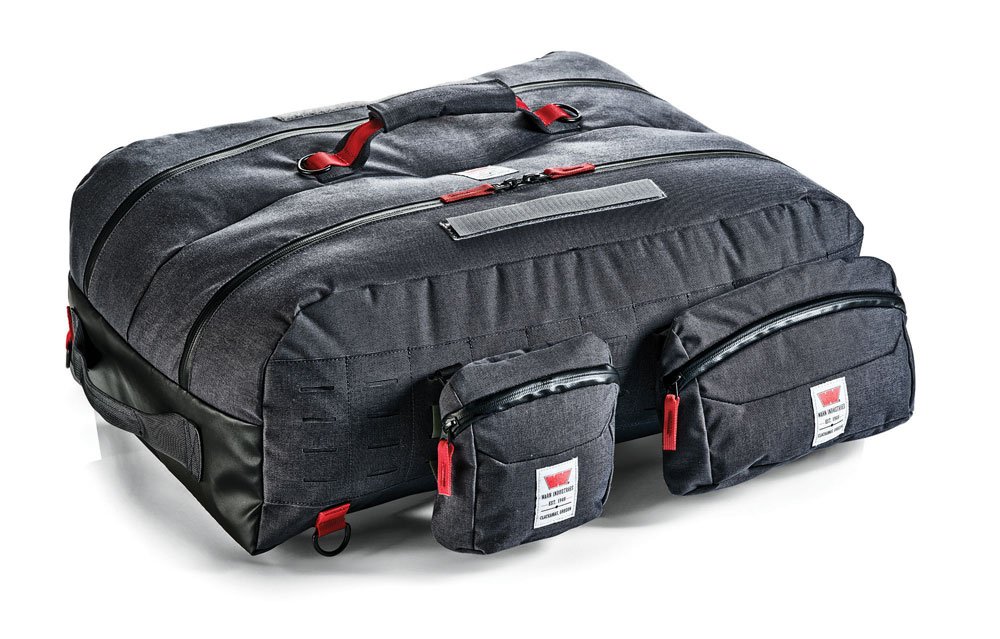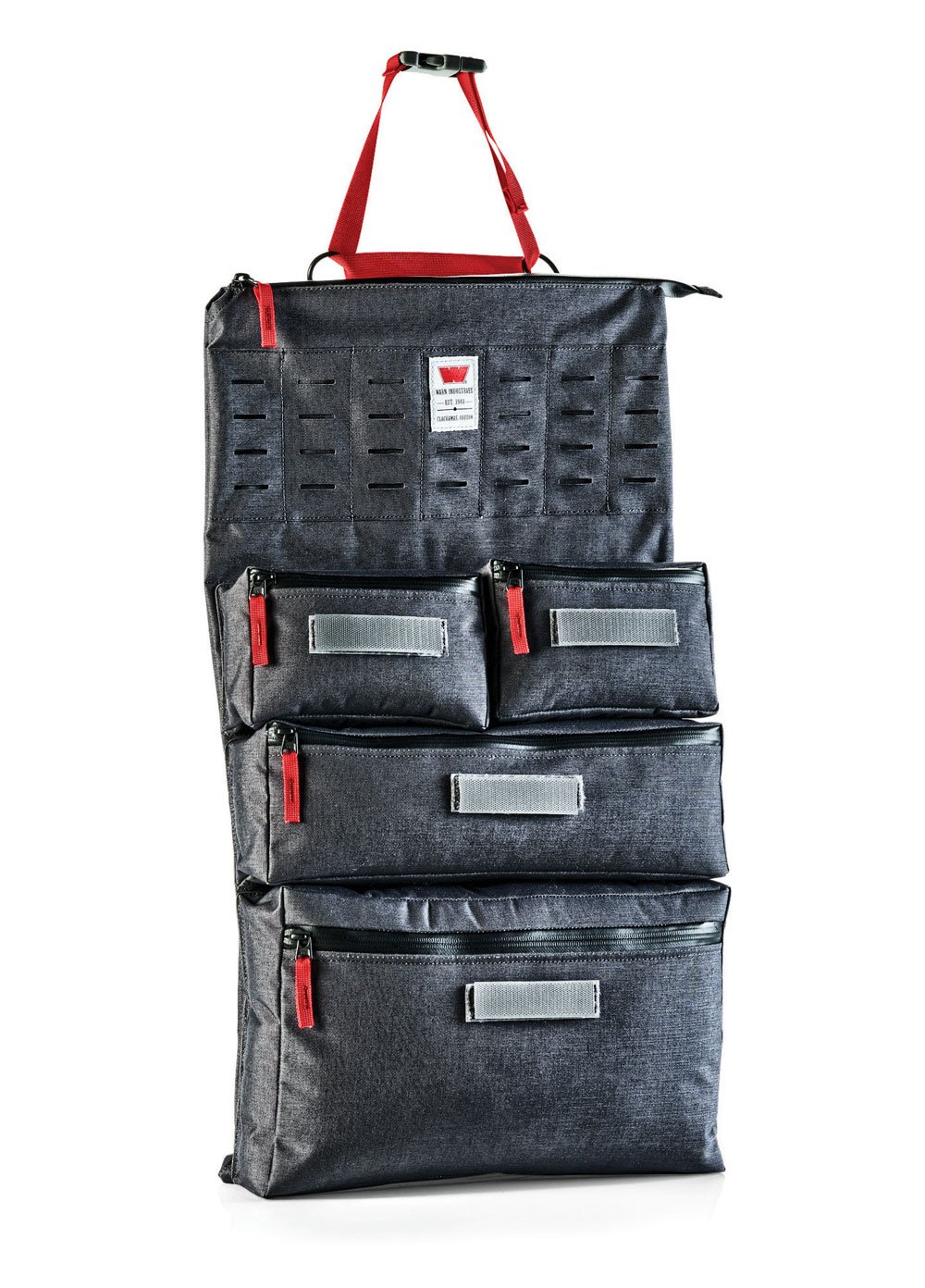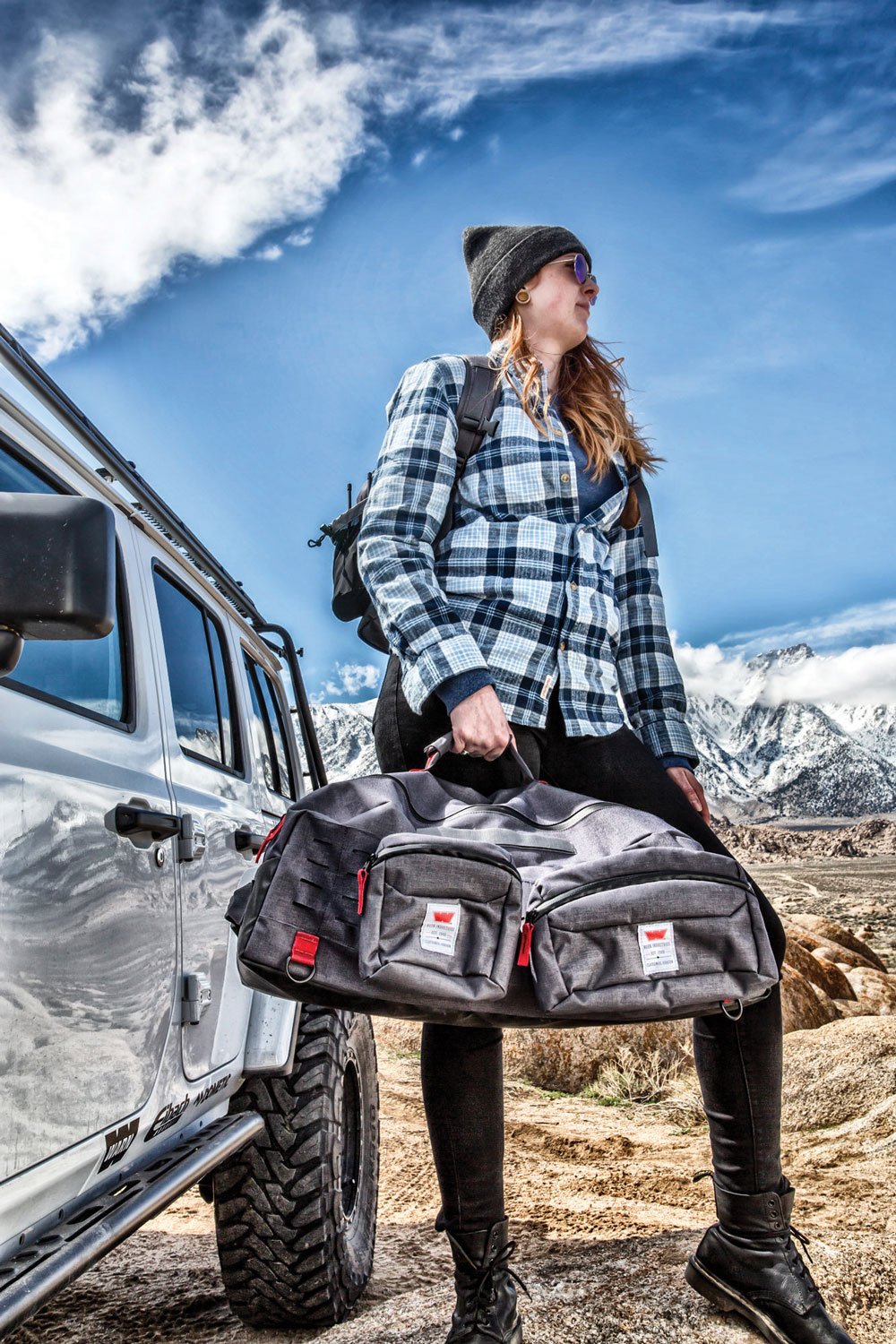 Overview: Well-known for their line of winches and recovery gear, WARN has been keeping off-roaders safe and on the trail for over 70 years. Their new line of Epic Trail Gear bags keep up their commitment to quality and applies it to gear for the driver. Containing everything from a backpack, duffel, pouch, tool roll organizer and even rollcage-mounted bags, the line of Epic Trail Gear storage containers truly lives up to its name. Epic Modular Duffle and Epic Tool Roll Organizer shown here.
MSRP: Starting at $30
URL: warn.com
Editor's Note: A version of this article first appeared in the November/December 2019 print issue of Tread Magazine.