Apex Overland Gets North Carolina Off Road Ready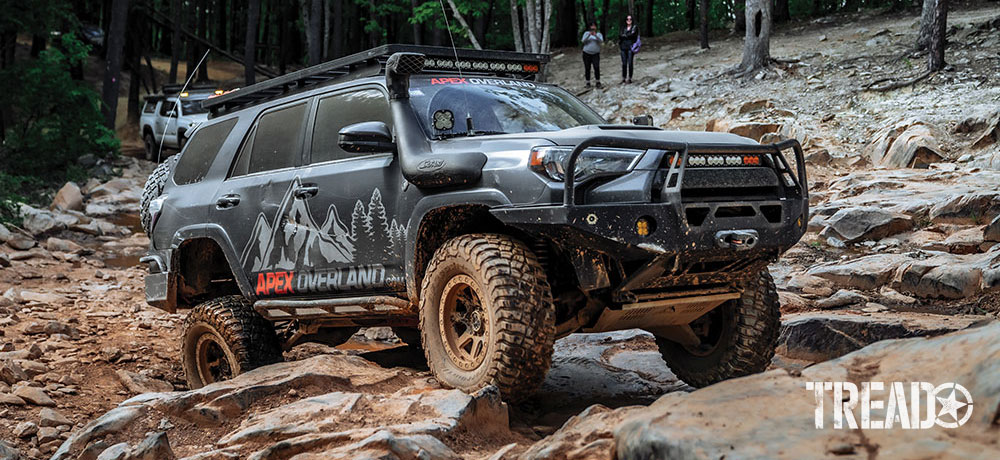 Building Rigs and Fulfilling Dreams at Apex Overland
Featured in Tread November/December 2021, the Apex Overland 4Runner shines. Owner Jillian Schaible shares her story of how she supported her husband's dreams to own a successful overland and off-road company. Showing great courage, she quit her career to run the family business while her husband Josh was deployed. The unexpected success found while he was gone was the unexpected homecoming gift when he returned home.
Apex Overland is located in Greensboro, North Carolina. They are a veteran-owned and family operated overland and off-road adventure supply company and vehicle outfitter. Founded in 2016, owners Josh and Jillian wanted to share their knowledge and passion for overlanding with others looking to get a start. Pulling from their own experiences, they enjoy building relationships with their clients to best serve their needs and goals.
See more of this build in Tread November/December 2021.