Overland Experts Off-Road Driving School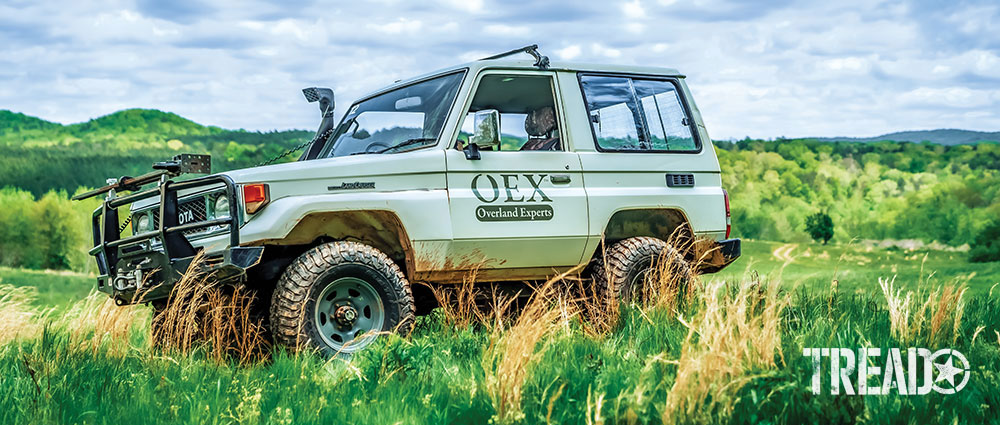 Professional Training For Recovery and Other 4×4 Knowledge From Overland Experts
A proper education is key in many areas, especially off-road driving. There is nothing more dangerous than someone performing a recovery not knowing what he/she is doing and putting others in harm's way. While many learn from friends on the trail, it is a good idea to reinforce the knowledge with training from professionals. There are plenty of outlets and organizations to choose from across the country. We admire Overland Experts at Grand Overland District in Uwharrie, North Carolina. They provide off-road driving training for civilian groups, as well as the military. Director of Military Training Tony Cerruto explains what Overland Experts is about and shares his background. His passion for teaching and off-road, along with his positive demeanor, make him an ideal 4×4 trainer.
Full of great advice and patience, Tony gives directions in an easy to digest manner. In fact, Editor Kelly Nomura experienced it first hand when he persuaded her to drive the OEX right-hand-drive manual Land Cruiser. She had never driven a RHD before, nor does she drive manual. A brave soul, Tony guided Kelly through the steps to get the vehicle moving and on its way back to headquarters. She got a small taste of what it is like to attend his training sessions. It was in that moment, Kelly was reminded how important it is to have a good instructor, especially when it comes to off roading. Plenty of people can instruct you, but it may not be the safest approach. For us, we prioritize safety and want to be sure everyone gets home at the end of a trip.
To learn more about Overland Experts, visit them online.
Read more about Overland Experts in TREAD November/December 2021.