Explore Tread Editor Kelly's Lexus GX460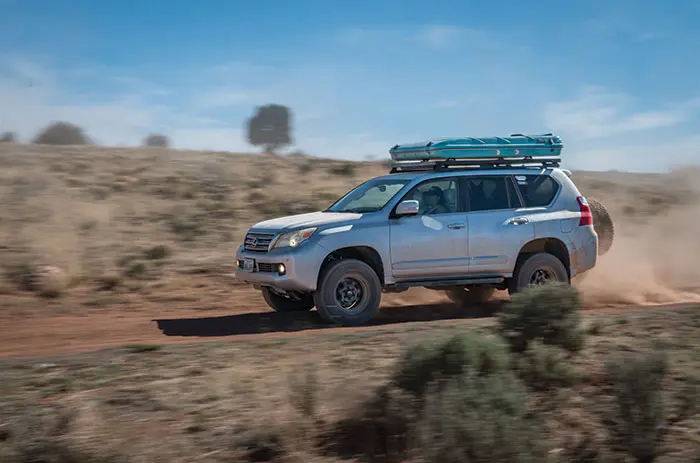 Choose Your Own Adventure by Selecting the Right Suspension for Your Needs
Like many, I didn't know where to start when choosing an upgraded suspension for my then-new 2010 Lexus GX460. I knew I wanted something capable with the ability to grow into it. I also come from the position of "buy once cry once" so I am willing to spend a little on parts that matter; suspension on an off-road vehicle is one of those parts. After a year or so of shopping around, I was quite happy with my choice when I swiped the credit card.
I took my time driving the GX stock for nearly a year on a variety of terrain to get a feel for what it could do without any suspension upgrades. First, I swapped out the tires to Toyo Tires ATIII all-terrains with 17-inch Fuel Offroad wheels and hit the dirt when possible. I drove around Moab, Death Valley, Johnson Valley, and spots off CA Hwy 395 with my stock suspension. Albeit bumpy, I was still able to tag along on trips with friends.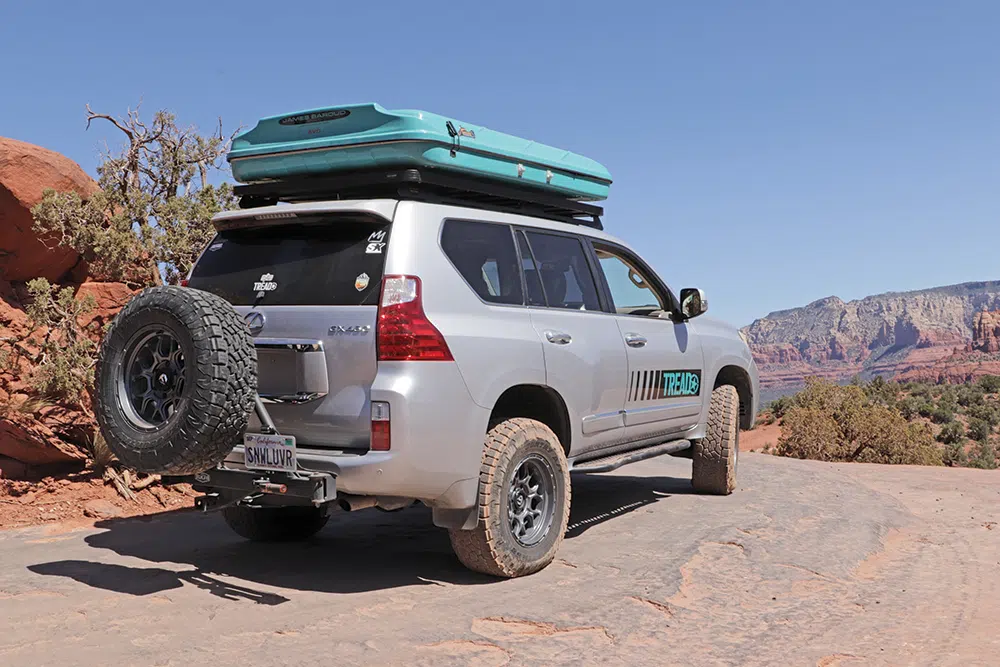 Firsthand Experience
I'm glad I got the experience driving it stock because it helped direct me to choose the best suspension setup for my needs and future goals. I knew I wanted to be able to go most places, but not necessarily heavy rock crawl like a Jeep…for now. It is also my daily driver, so I knew it would see more highway miles than dirt miles. Plus, I want to be able to go on longer trips and be comfortable the whole time. I knew I wanted to use a rooftop tent for camping and weekend trips, but eventually, I might want to change it up.
As I get more off-road driving experience under my belt, I figure I may want to alleviate the weight up top and challenge myself with driving on tougher terrain. With those thoughts in mind, I shopped for OEM replacement shocks and UCAs that would take my Lexus GX460 to the next level.
I appreciate and gravitate towards companies that provide good customer service. Both Radflo and Total Chaos deliver that tenfold. Radflo is not only local to me in Orange County, California, but they are known to have amazing customer service. I know because I read a ton of reviews online which hammered that point. After I did some insider recon and got personal feedback from people who have used their shocks, I was swayed—a shorter wait time also helped seal the deal. I opted for the OEM Replacement Shocks with adjustable reservoirs and could not be happier.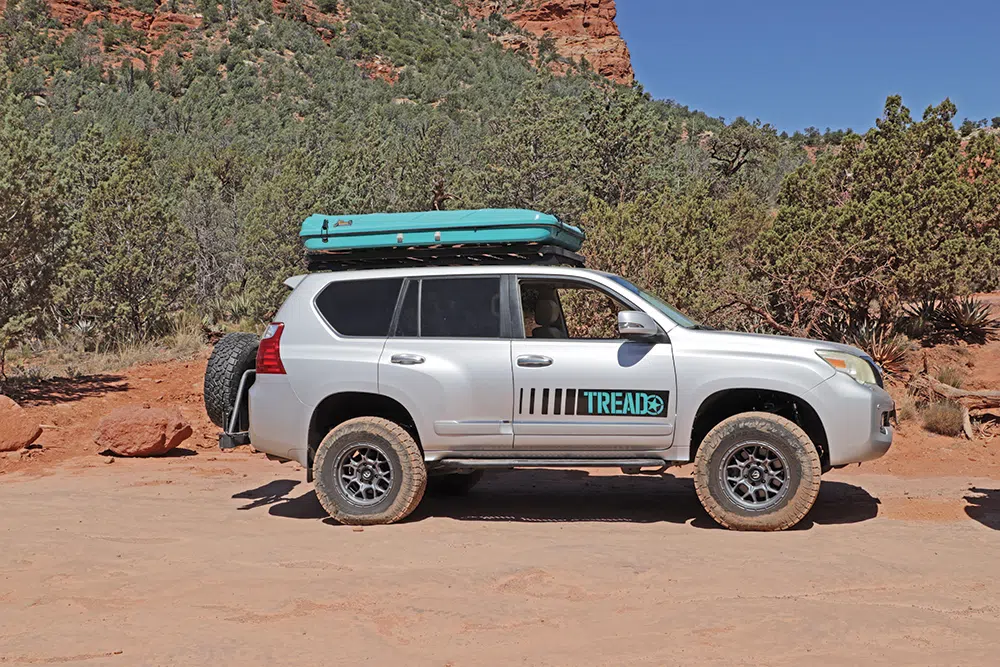 Total Chaos
Similarly, when I shopped around with questions for UCAs to pair with the shocks, I called Total Chaos. Nicole Pitell, the owner, answered the phone and answered all my questions with honest feedback and guided me towards the best solution for my needs. She could have sold me up, but she didn't; she helped me get the best product for my needs. Perfect. I couldn't have asked for a better customer experience. The new Radflo OEM Replacement shocks paired with Total Chaos upper control arms and a 3-inch lift not only give the GX460 a tough, capable look, but it is now unstoppable and an extremely comfortable ride through the whoops and bumps.
Unexpected Lexus
Aiden James Customs in Santa Ana, California, installed the suspension upgrades and sliders from LFD Offroad based out of Denver, North Carolina. The basics are complete, aside from skid plates, and I can now drive tougher trails. Following the same technique I've been using this far, planned or not, I've been driving it like this for almost a year. I was forced to stay home most of the latter half of 2022, but my Lexus GX460 still took me to Sedona, the North Rim Grand Canyon, King of the Hammers in Johnson Valley, Big Bear, local camping trips, and the Bradshaw trail. My favorite part of it all is turning heads of Jeep owners, often friends, and other typical off-road vehicle owners on the trail when they take notice that my rig is a Lexus.
Next up are skid plates, as the factory skid is nearly falling off, front and rear bumpers and lights. Stay tuned for more thoughtful upgrades.