Freeze-Dried Food by Nutrient Survival: Packable and Lightweight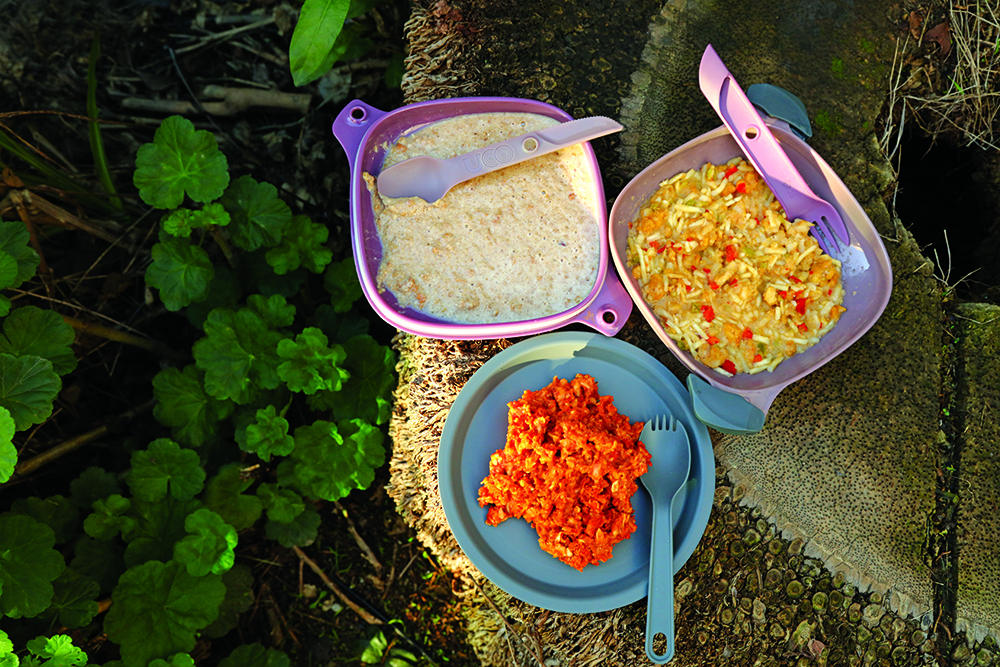 Nutrient Survival food is freeze dried for on-the-go eats
When you're living off of what you can fit within the confines of your 4×4 when off roading, you need to be mindful of what you bring along. There's only so much that can fit in your rig, after all. Can you do without your favorite king-size pillow? Do you really need those twinkle lights for your tent? This rule of thumb goes double or even triple when you are living out of your backpack when venturing on foot. Packing dehydrated or freeze-dried food keeps packs light without sacrificing full bellies on the trail.
Considering the scarcity of storage space, you'll soon realize that a major drain on space and weight capacity is dedicated to your food and water. There's little we can do about the space and weight that water takes up other than filtering your own from found sources (which is a good idea, by the way), but there is something we can do about our food stores.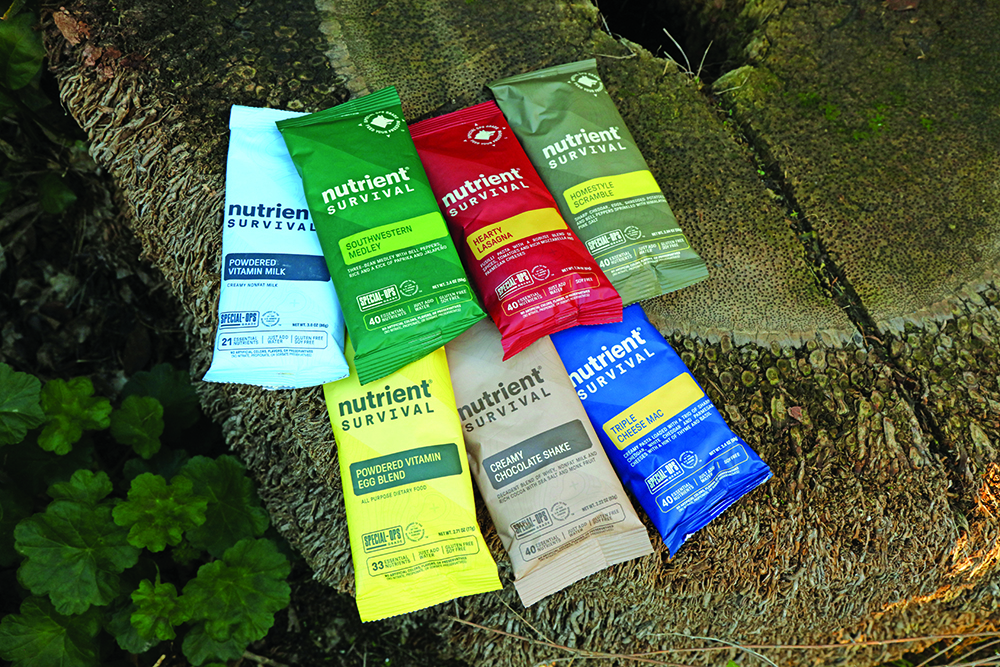 Pack Light
This may be blasphemy to say to some, but there's a time and place for a Costco size box of Oreos and entire side of beef, but adventuring far off on the trail isn't one of them. Let's leave the bulky items at home. For the ultimate in lightweight and compact nourishment, there's no beating freeze-dried or dehydrated food. Water adds weight and bulk to foods, and when you remove the hydration, food becomes a lot more portable. Think a juicy steak versus beef jerky. Both taste good in their own way – one is much more portable than the other.
That said, while both methods remove moisture from food, there are major differences between freeze-drying and dehydrating. According to Nutrient Survival, makers of nutritious shelf stable "survival" foods, for various reasons, dehydration drains food of its nutrients. The company prefers freeze-dried food, due to a multitude of taste and nutritional advantages.
Taste Test
We recently brought along a few pouches of their ultra portable meals that are made for those on the go. Nutrient Survival's On The Go line of conveniently portioned single meals come in pocket-sized pouches that are easy to prepare. Most of them only require hot water to make. Flavors run the gamut from scrambled eggs to triple cheese mac. Each pouch promises to bring you much needed nutrition for when your body needs it most. Adventuring by vehicle or by boot is a physically and mentally taxing activity. Treat yourself right by fueling up with food that is not only tasty but good for you, too.
A group of us ventured out on an all-day hike and brought along a selection of Nutrient Survival pouches to try out. The three flavors we prepared included Homestyle Scramble, Hearty Lasagna and Hearty Apple Cinnamon Oatmeal. Each of the freeze-dried foods was prepared trailside and only required no more than half a cup of boiling water to make.
Homestyle Scramble includes sharp cheddar, eggs, shredded potatoes and bell peppers sprinkled with Himalayan pink salt. A single serving contains 290 calories, 34 grams of carbs and 12 grams of protein. Considering it is a whole meal, its 360 milligrams of sodium with 9 grams of total fat isn't bad at all. To prepare it, all we had to do was add half a cup of boiling water, stir the mixture and cover for five minutes. It's like preparing a Cup O' Noodles, but much more nutritious.
Good-for-you Meal Kits
The list of nutrients this meal provides, as with the others, is long, but some of the standouts includes no less of 25% Daily Value of Vitamins A, D, C, E, K, Iron and 50% of Riboflavin, Niacin and much more. Don't let those nutrients fool your taste buds; we found that the taste and texture of this breakfast bowl to be appetizing and full of flavor. It was filling enough to get us moving on our trek without feeling like we needed more.
Of the three freeze-dried foods we tried on this particular trip, the breakfast scramble and lasagna won our impromptu taste test while the oatmeal came in a distant last. That surprised us, since it seems as if oatmeal should be made for this type of preparation. We're excited about trying out all the other flavors that Nutrient Survival has created.
Meals that Pack a Punch
Nutrient Survival points out that not all freeze-dried foods are the same. Some brands disclose no more than four or five nutrients per serving on their nutrition facts panel while packing on several hundred empty calories. This means eating high amounts of calories in order to meet your daily nutritional needs, which can leave you mentally and physically inadequate. Nutrient Survival's freeze-dried foods pack 40 essential vitamins and minerals into every serving. In adventure or even survival situations, our bodies need calories that maximize nutritional impact and keep us performing optimally.
For those who need to maintain a light load while being able to sustain their nutritional needs for extended periods, Nutrient Survival's On The Go freeze-dried foods are worth a try. The meals are quick and easy to prepare and are packed full of nutrition to keep your body well-fueled for what's ahead. We already have several more pouches we are looking forward to preparing on our next adventure. I'm already calling dibs on the Creamy Chocolate Shake.
Nutrient Survival On The Go Survival Food
MSRP: Starts at $15 / 5-pack
---