Sherpa Equipment Co Diablo Rack for RAM Trucks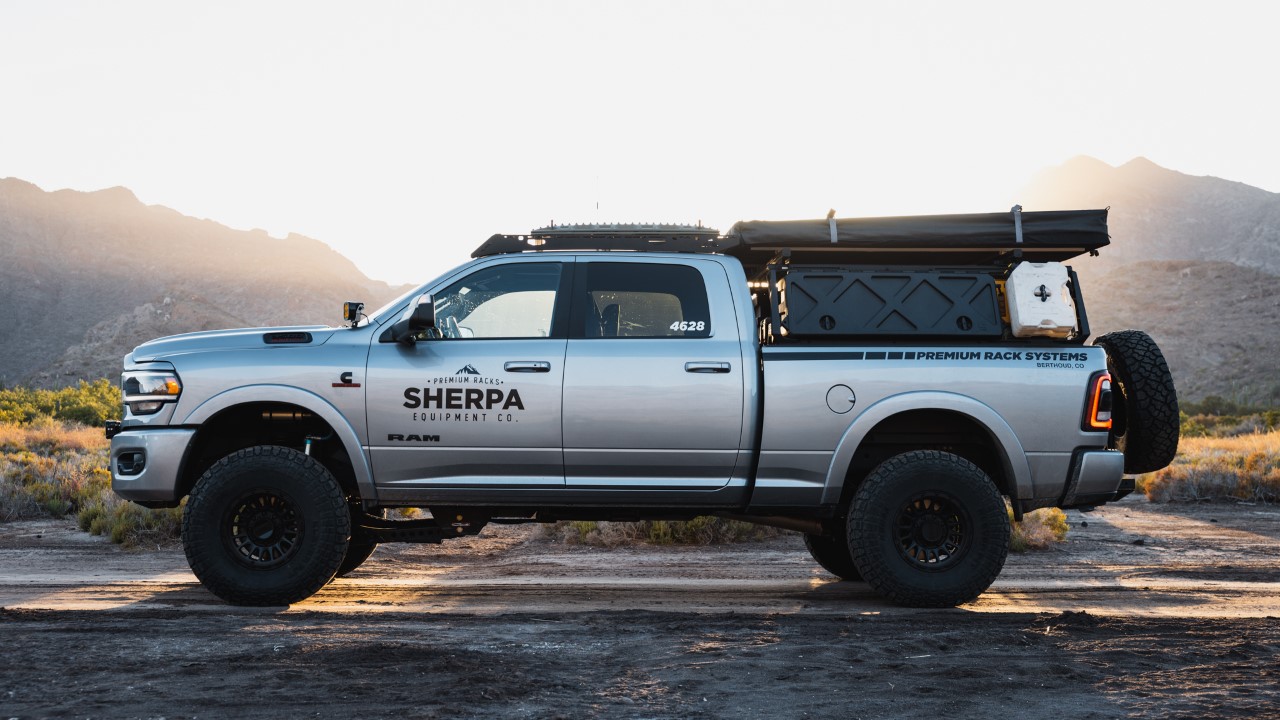 RAM drivers, meet your new favorite roof top storage setup from Sherpa.
Sponsored Content
The problem with full sized overland rigs like RAM trucks is almost never a lack of storage – it's how to keep the piles of stuff you can fit in the truck organized and easy to access. That's why we love adding roof racks, bed racks, drawer systems, and more to our full sized trucks. The Sherpa Equipment Co Diablo Rack is among our favorite of those options. Its top-of-the-line aluminum construction, paired with a design intended specifically for the 2019-2023 RAM 2500/3500/4500/5500, make the rack a must-have.
The Diablo rack is part of Sherpa Equipment Co's lineup of rugged and durable rack systems that are built to withstand even the toughest outdoor environments. Built with ¼-inch aircraft-grade aluminum, the rack's side panels are some of the toughest on the market. Plus, the stainless steel hardware provides excellent resistance against rust and corrosion.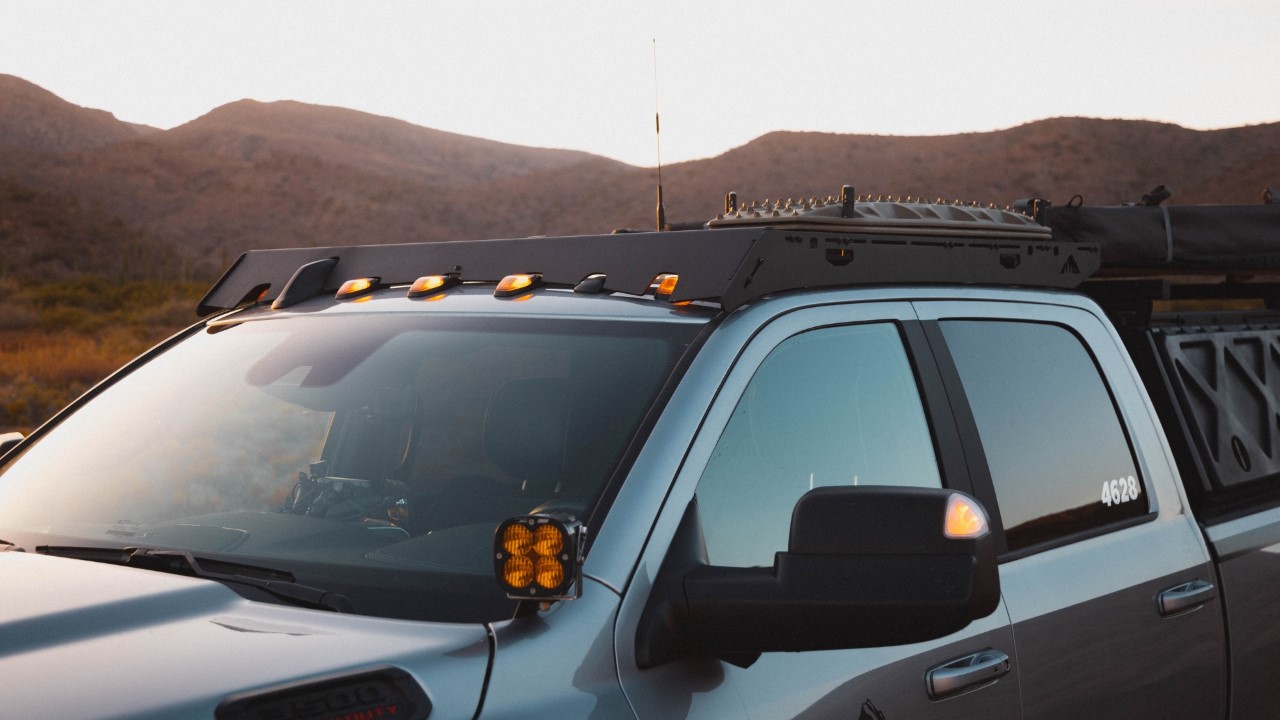 The Diablo Rack has 6 extrusion crossbars and side plates that allow you to secure your gear using whatever bolts, straps, or tie downs you prefer. No matter what you're securing on this roof rack, from a roof top tent, to camping gear, the Sherpa Diablo rack is a reliable choice. (Not to mention, it looks pretty good, too.) Recently tested at King of the Hammers and in Baja, Colorado, and Utah, the Diablo has more than proven itself off-road.
TLDR; If you're an ambitious outdoor adventurer seeking a quality roof rack able to handle your gear on all expeditions, the Sherpa Equipment Co Diablo Rack is a killer choice.
---
Check out the video below for the installation process, which does require drilling the cab with 8x 3/16″ holes, as well as the use of a rivet tool. Sherpa Equipment Co recommends professional installation to ensure optimal results.
---
Sherpa Diablo Rack – Specs
WEIGHT
~55 lbs.
CROSSBARS
6 (CrewCab) | 7 (MegaCab)
RACK DIMENSIONS
64"x55.5"x2.5"* (CrewCab) | 74.5"x55.5"x2.5"* (MegaCab)
LOAD RATING
300 lbs. Dynamic
700 lbs. Static
WARRANTY
Lifetime