Cozy Up With Winter Gear
Winter gear to help keep you warm in cold camping temps
Just because the temperatures have dropped, there's no reason to stop enjoying the outdoors. Cold weather can be a nuisance, but if you're prepared with proper gear, winter can also be relaxing, with beautiful views and an overall enjoyable experience. Typically, there will be fewer people camping, fewer rigs on the trails, and fewer bugs to worry about.
Once your vehicle is prepped and double-checked to ensure the fluids, battery, and engine are running properly to handle the frigid temperatures, you'll be ready to brave the weather. You'll also want to ensure you have outfitted your rig with proper tires, either dedicated cold-weather tires or even 3-peak mountain snowflake-rated tires for safety.
While cold-weather camping isn't for everyone there are those who are looking for year-round adventuring. We've selected a few products to make your winter outdoors experience cozier.
Danner Cloud Cap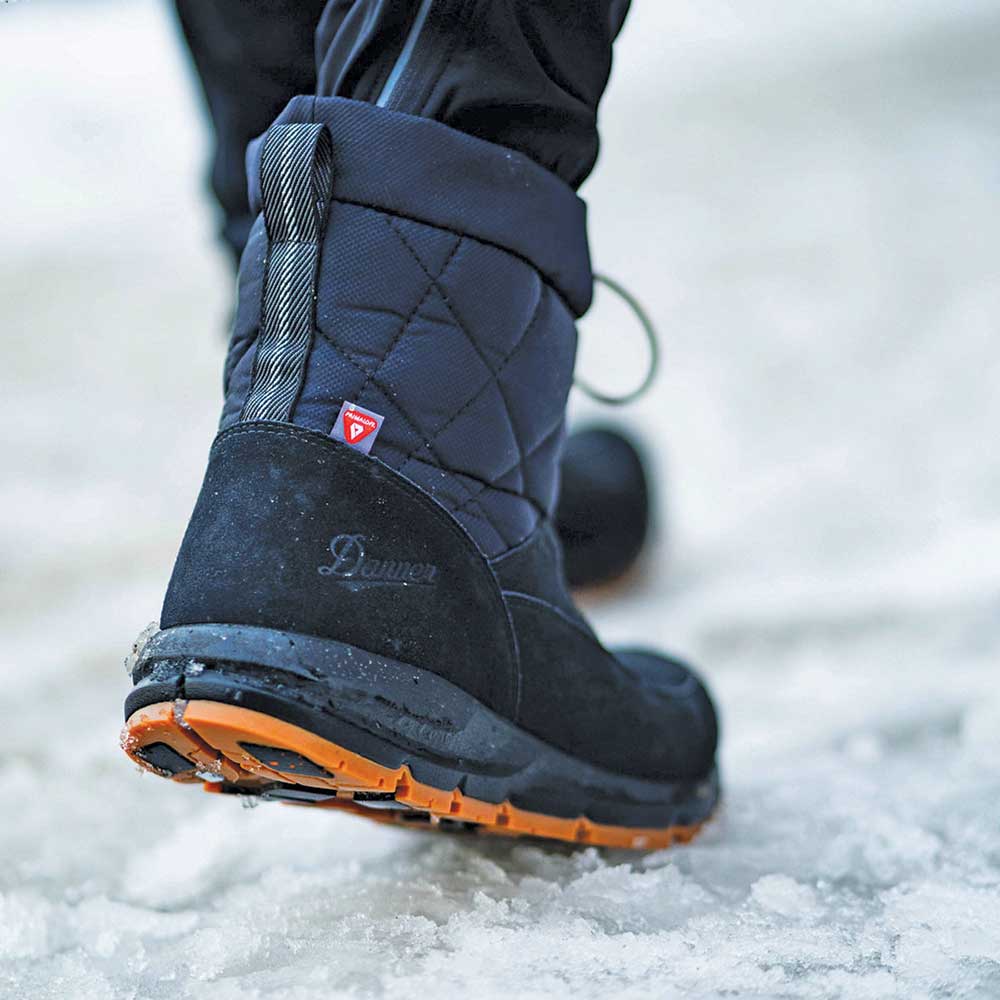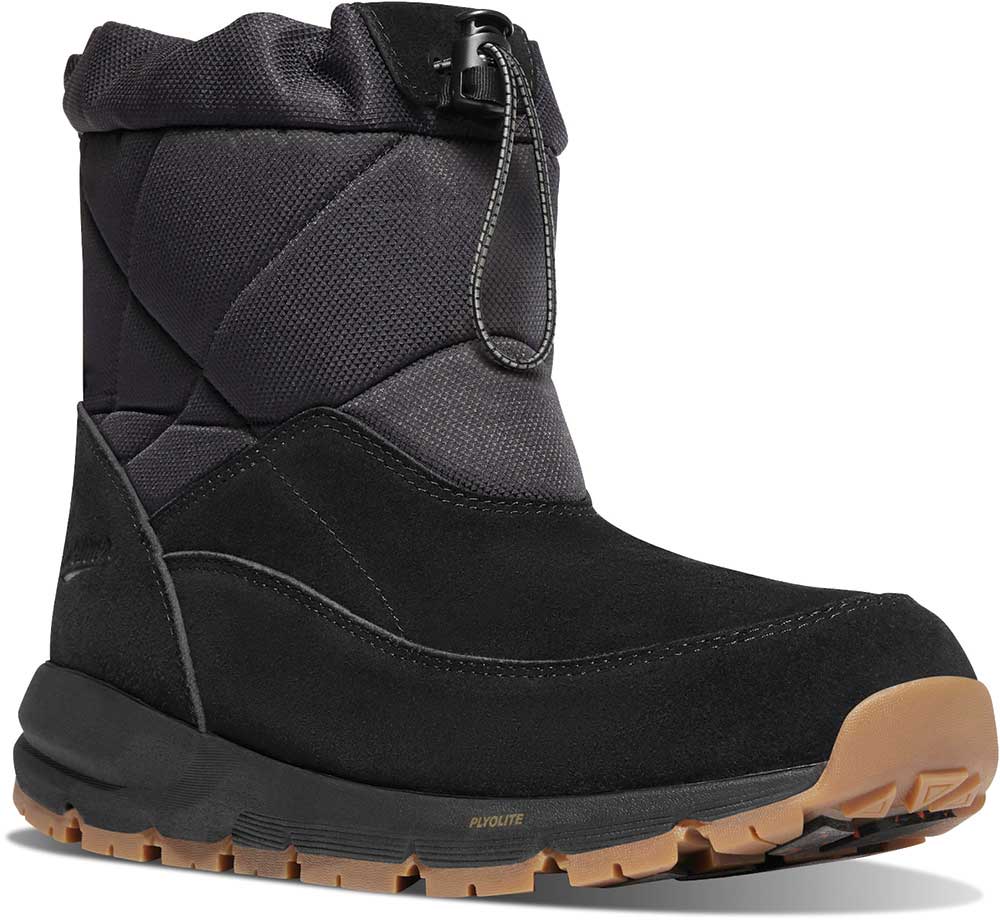 Highlights: One of the most important parts of keeping warm is keeping your feet warm and dry. The Danner Cloud Cap boots are both stylish and purpose-built with PrimaLoft Gold insulation for warmth and Danner Dry waterproof protection. Whether you're trekking through snow or walking around a cold campground you'll be well protected. These boots feature a drawstring closure that helps to keep heat in and the elements out. A Vibram Arctic Grip AT sole provides industry-leading traction on wet ice and snow, while a removable OrthoLite footbed adds maximum cushioning and support. The Danner Plyolite midsole offers lightweight comfort and shock absorption.
Available in both men's and women's sizes and in two colors.
Height: 7-inches tall
MSRP: $210
URL: www.danner.com
Carhartt x Rumpl Sherpa Puffy Poncho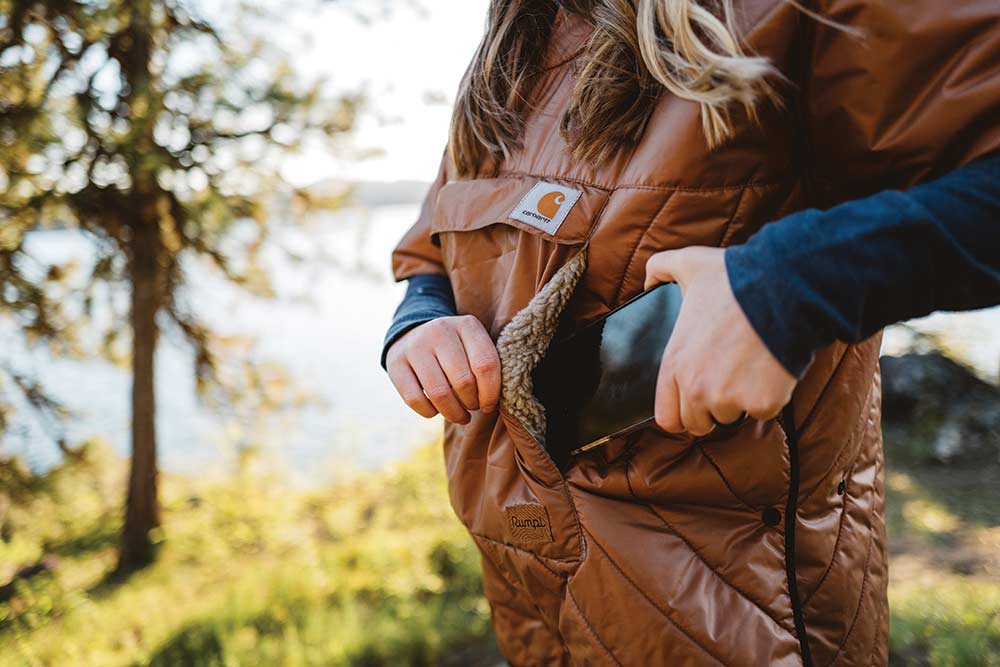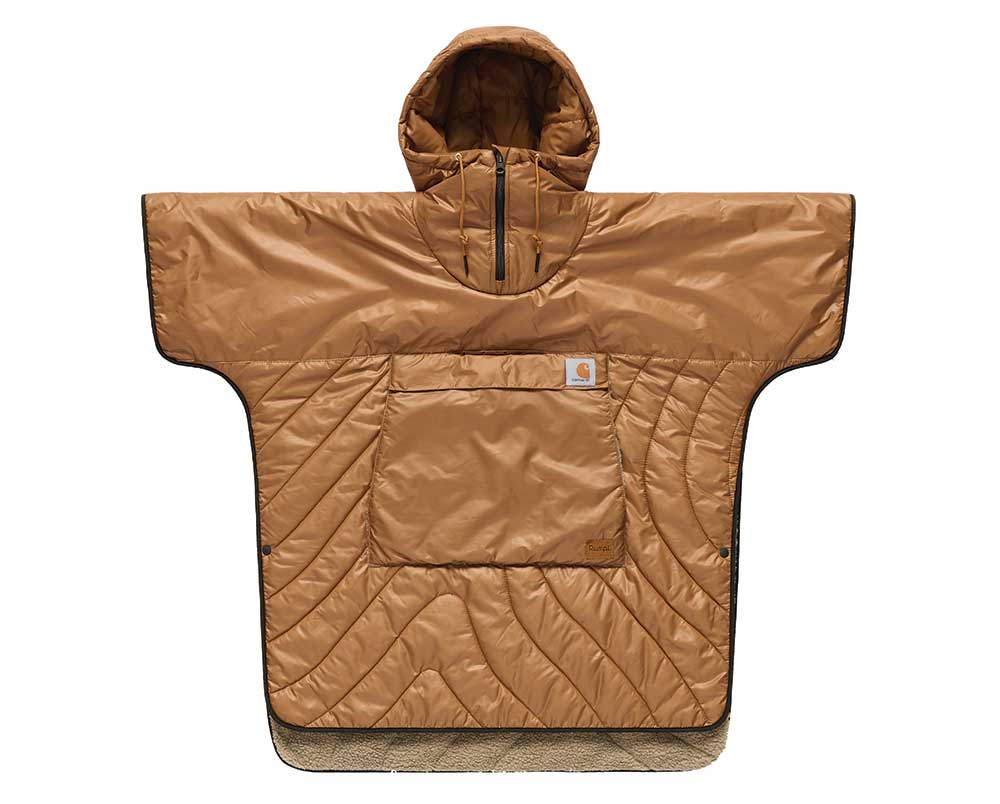 Highlights: Good things happen when like-minded brands come together. In this case, the heritage brand Carhartt has collaborated with the outdoor blanket brand Rumpl to launch a limited-edition gear collection for winter outdoor adventures. The Sherpa Puffy Poncho stands out with the signature Carhartt brown and oatmeal colorway and is easy to throw on while sitting by the campfire, in your tent, or on day hikes. The poncho is built with a 100% post-consumer recycled shell. It features a durable water repellent (DWR) treated body, 5K laminated waterproof shoulders, and a hood to keep users dry and stylish. Adding to the comfort and warmth are post-consumer recycled insulation, Carhartt Sherpa fleece liner, and adjustable side snaps for a custom fit. A kangaroo pocket in front helps to keep things on hand and stored safely along with a center pocket that is lined to help keep your hands warm. The product takes on the companies' shared values to be built to work, built to last, and designed for people to embrace adventure.
Available in two sizes, S/M and L/XL.
Weight: S/M: 0.9 lbs, L/XL: 1.2 lbs
MSRP: $199.00
URL: www.rumpl.com
Beyond Bask L1 Base Layers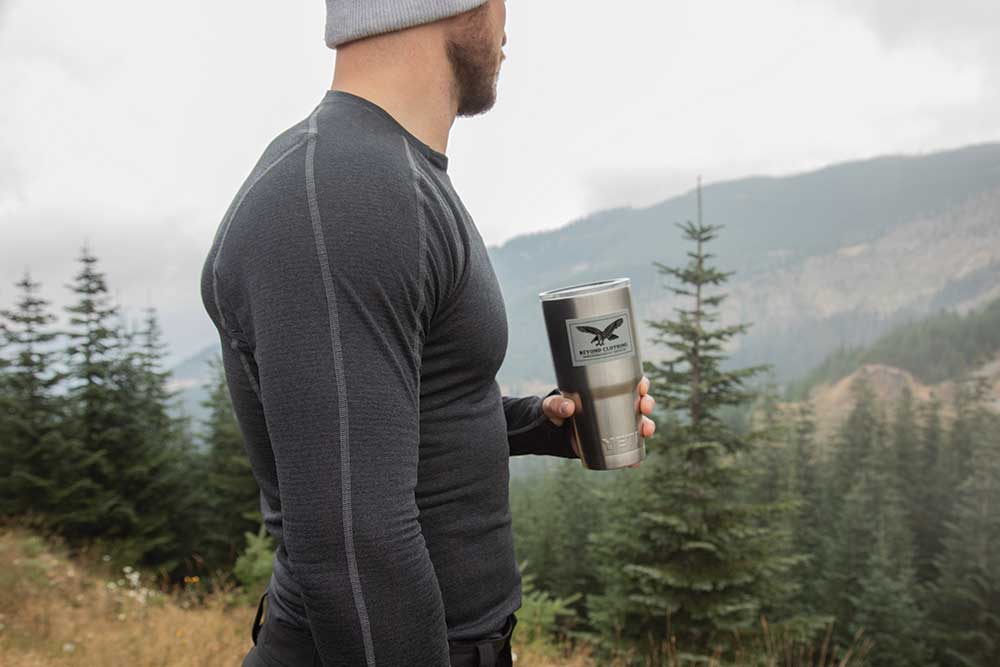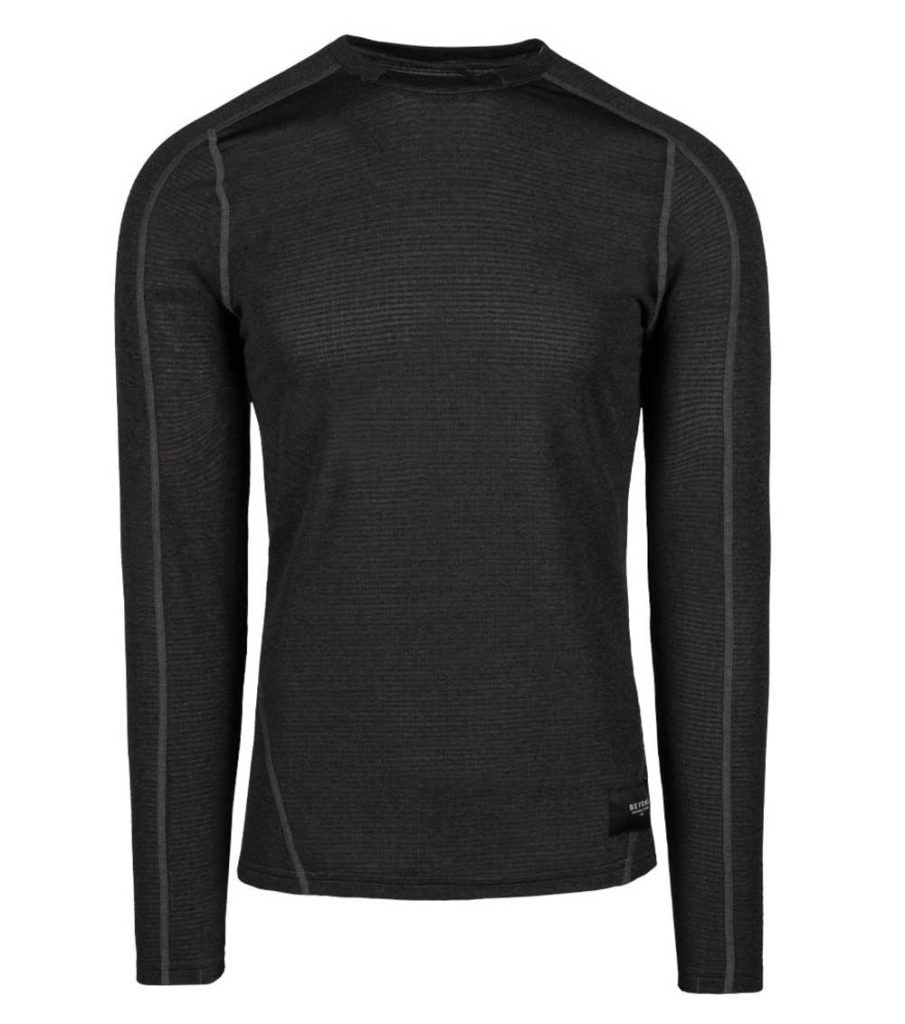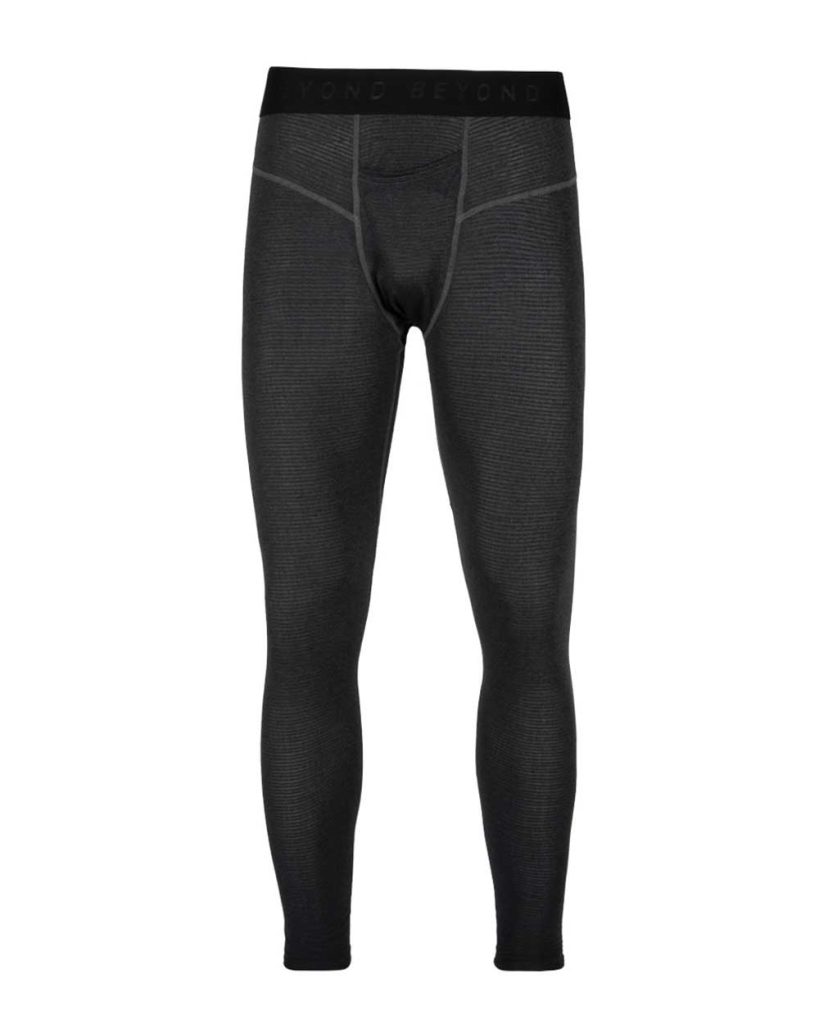 Highlights: Having good quality base layers is not only important for keeping comfortable and warm, but also can help maximize performance. The Beyond Clothing Bask L1 Base layers are available in a long sleeve pullover and matching Long John. They are designed with Polartec Power Grid, a technical fleece that harnesses excellent moisture-wicking properties while providing increased warmth and breathability. The apparel has improved fit and comfort with an internal fleece-lined waistband and flat seam contoured construction to minimize bulk. The fabric is odor-resistant and fast drying. So, whether you're spending the day at camp, on the slopes, or even in your rig, you'll feel warm and right at home.
MSRP: starting at $69.95
URL: www.beyondclothing.com
Ignik Backside Heated Seat Pad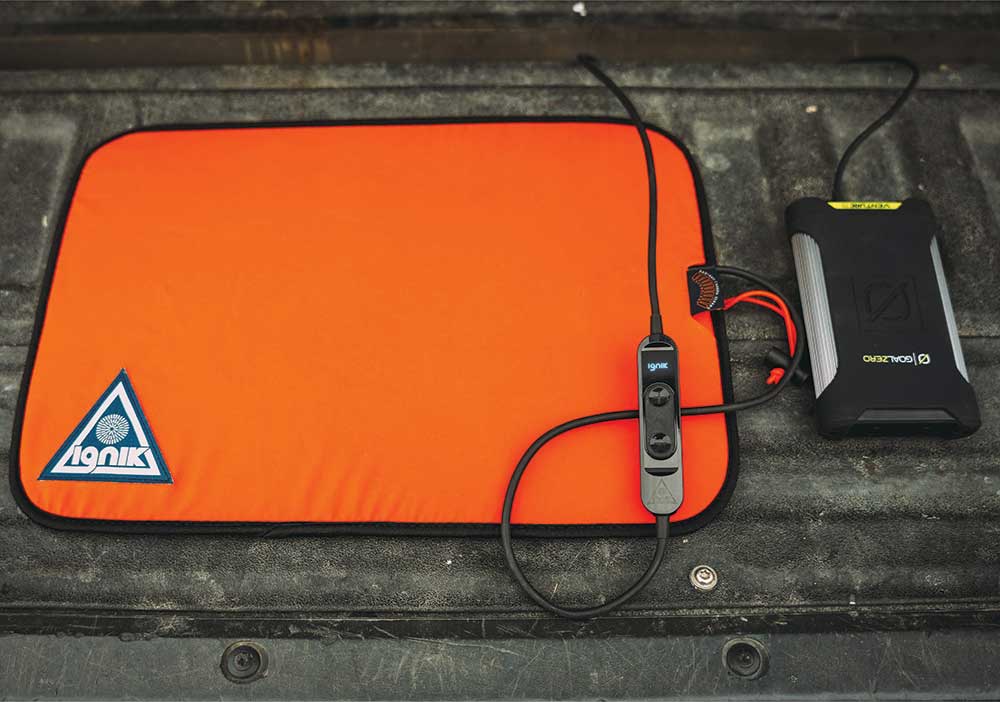 Highlights: Gear like camp chairs are designed to be lightweight and portable, but often they aren't the warmest, especially winter. Ignik's Backside Heated Seat Pad looks to solve that problem and can turn any seat into a heated reprieve. Built with a durable, weather-resistant cover made from 100% recycled bluesign-approved fabric, the seat pad is tough enough to bring just about anywhere. Built-in foam is added for comfort, whether in a camp chair, bench, or on your tailgate. The Seat Pad works with practically any portable 12V power supply (not included) via USB-C (PD) and includes a smart 10-setting control that works in tandem with internal heat sensing technology so you can fine-tune the heat level. It also remembers your last setting when you power it back on.
Available in two sizes, the Backside Heated Seat Pad and the Backside Heated Pad XL.
MSRP: starting at $79.99
URL: www.ignik.com
Solo Fire Pit 2.0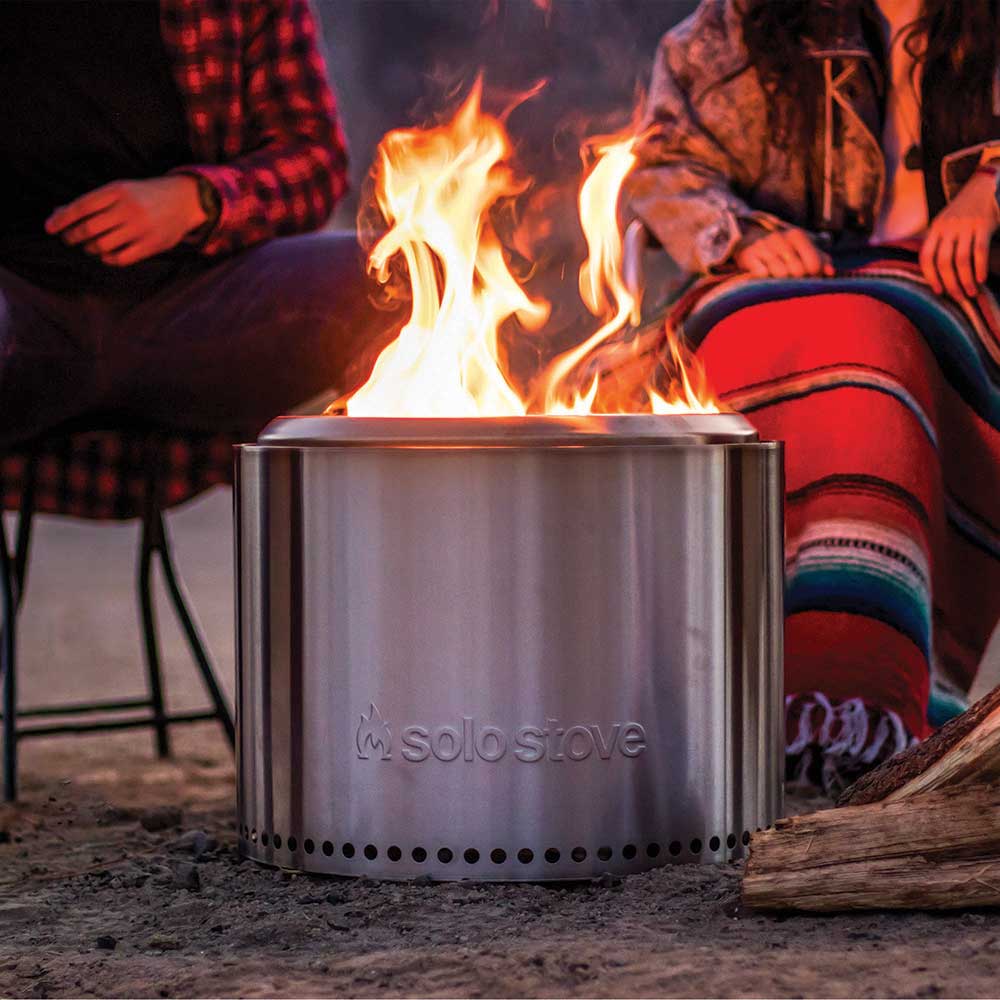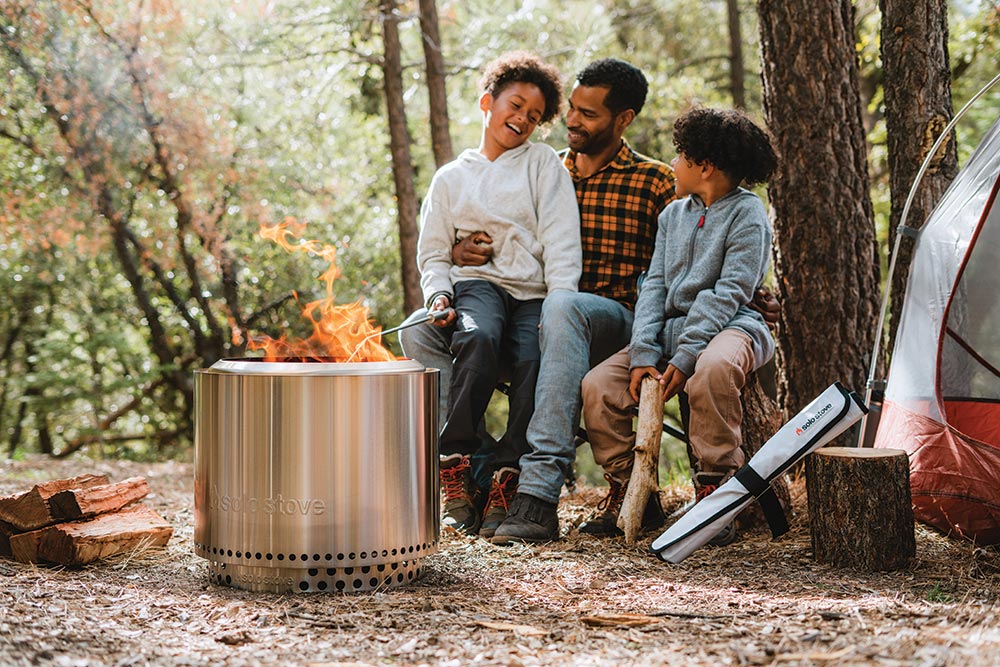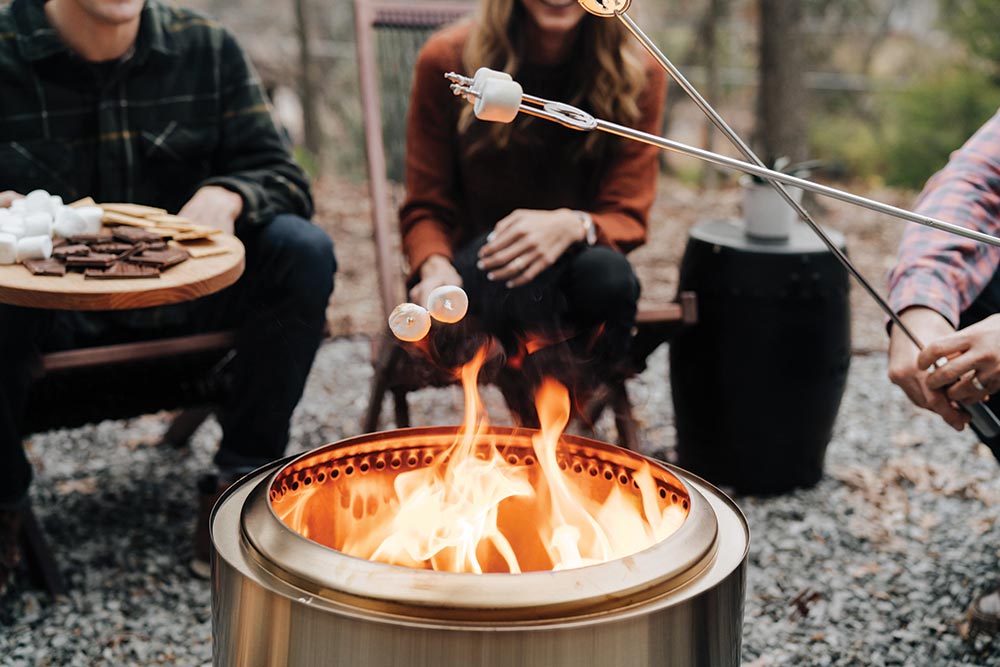 Highlights: Since stepping into the scene with their original Kickstarter campaign back in 2016, Solo Stove has provided a simple solution for a smokeless fire pit. After taking in customer feedback, the company has reinvented and improved its original offerings to new 2.0 fire pits that feature the same 360-degree Signature Airflow Technology and durable stainless steel. Version 2.0 updates include a patented removable fuel grate and ash pan without the need for special tools, which significantly makes it easier to empty the fire pit without having to turn it over. The updates are currently available in their  three popular sizes: Ranger 2.0, Bonfire 2.0, and Yukon 2.0.
Width: from 15 to 27-inches
Weight: from 15 to 38 pounds
MSRP: from $229.99 – $499.99
URL: www.solostove.com
Melin A-Game Infinite Thermal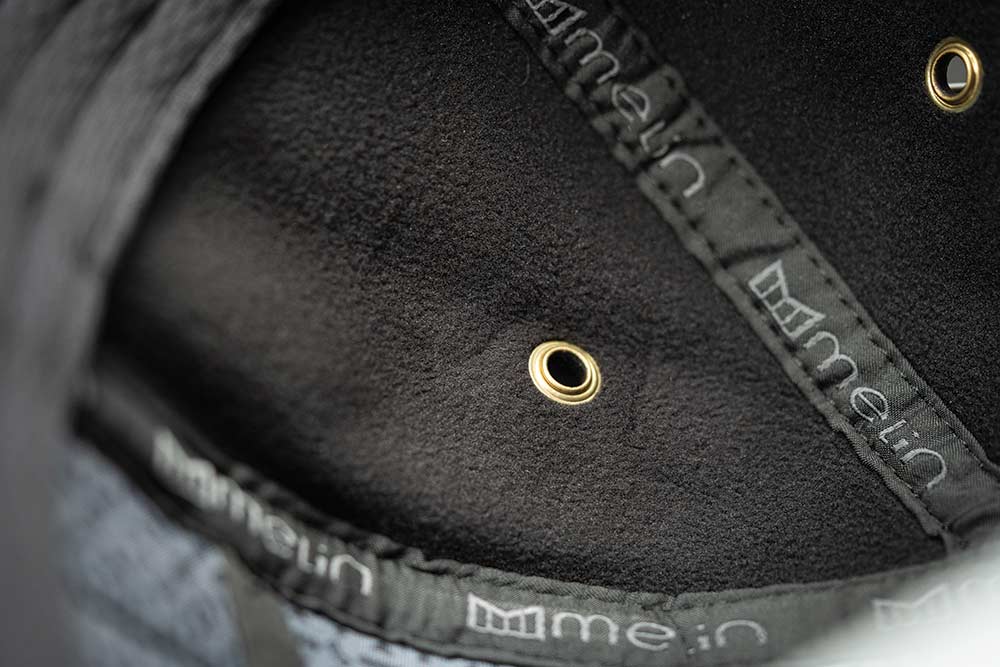 Highlights: One important way to stay warm is by keeping your head warm. For some a beanie will suffice, but for others, a cap is the only way. Melin has addressed this with their new Infinite Thermal line of performance snapback hats. Built to last in the elements, the cap features a water-resistant exterior to keep you dry and an ultra-soft microfleece lining for heat retention in cold weather. Like all Melin hats, this is packed with details including the Dri-Blaze Sweatband, which is made from a proprietary coffee carbon fabric and provides a natural antimicrobial property, 4-way stretch for flexibility and comfort, and is both water and snow-resistant. It also features a signature hidden besom pocket.
Available in several colors and three sizes.
MSRP: $79
URL: www.melin.com
Kuiu Kenai Glove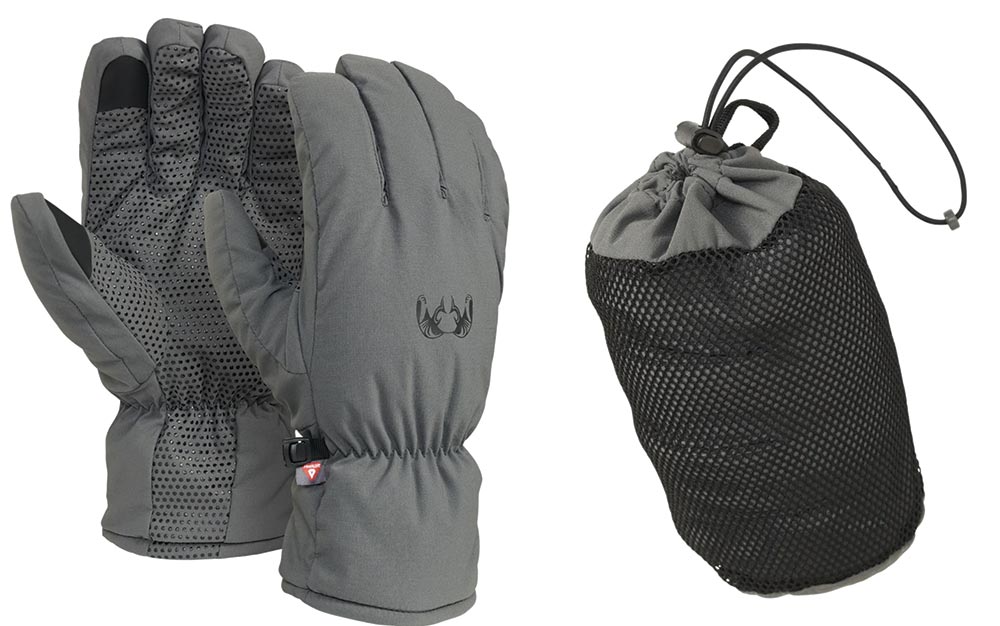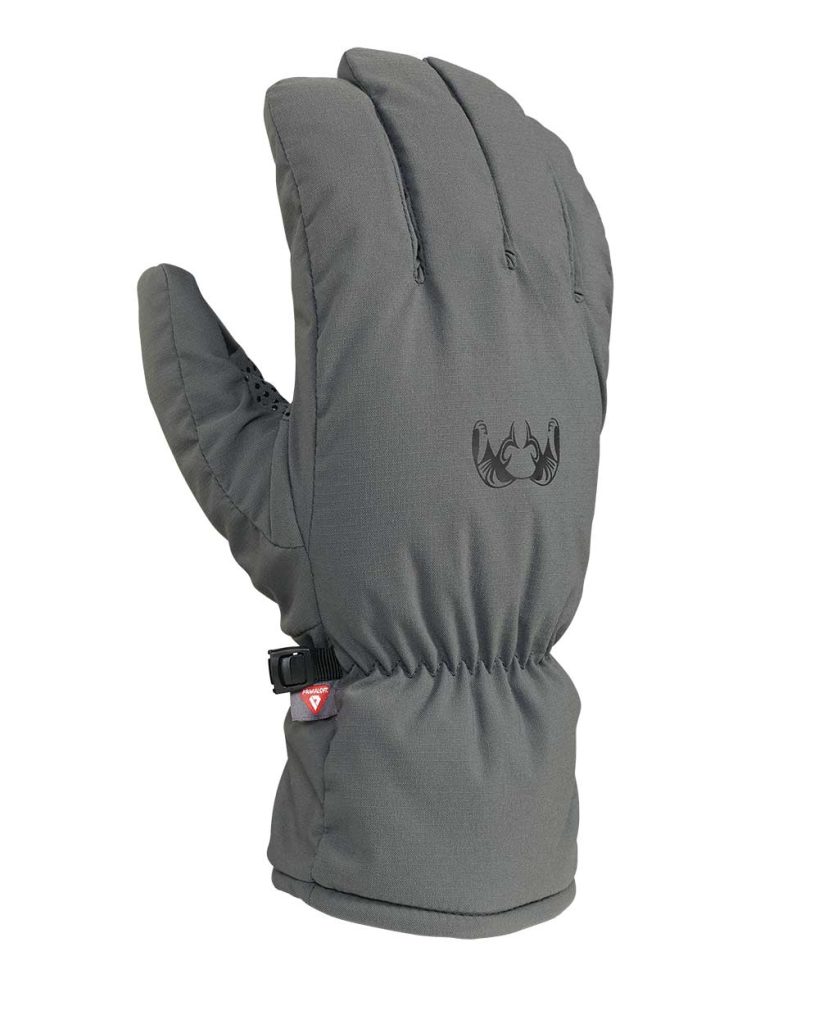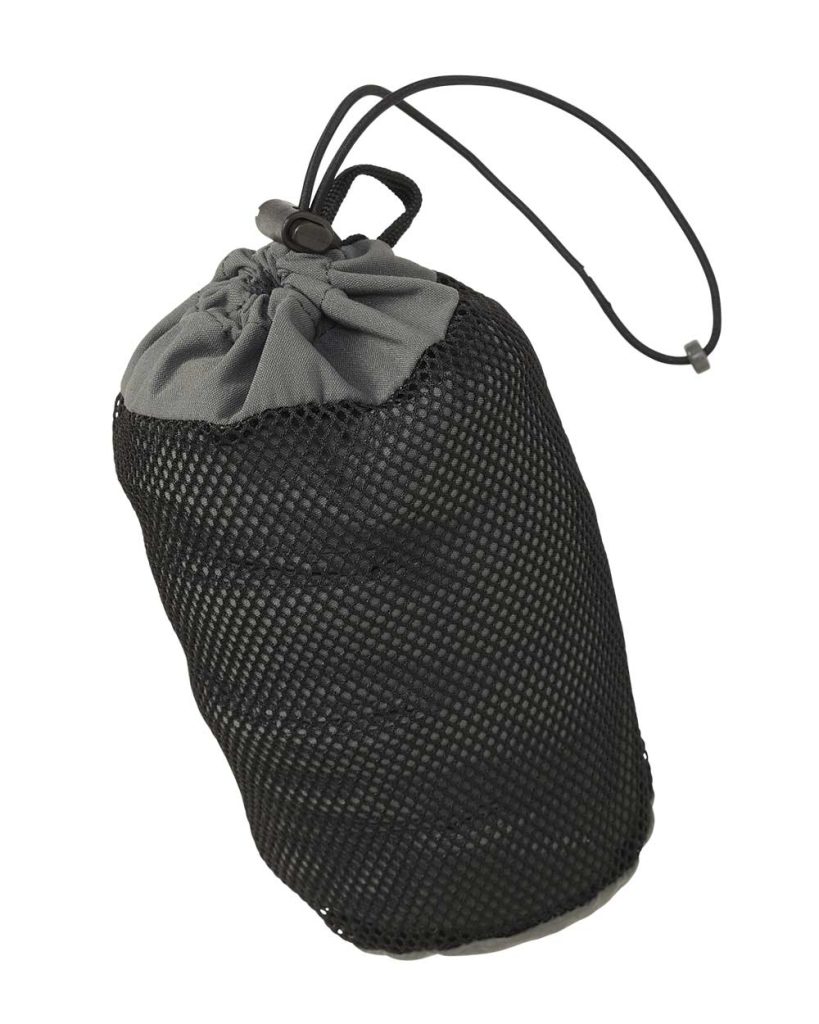 Highlights: Keeping your hands warm will help with your overall comfort in the cold as well as prevent frostbite on your fingertips. The Kuiu Kenai Glove is extremely packable and lightweight, weighing a mere 2.8 ounces. The glove features Primaloft Cross Core Aerogel insulation to retain heat without sweat and a durable Stunner Stretch outer shell that blocks out wind, rain, and snow. When traveling and backpacking, space is everything and the convenient packable mesh storage bag makes these gloves easy enough to keep in your jacket pocket or glove box ensuring you have a pair anywhere you go. The gloves are also designed to be able to be put on and off easily, while a no-slip grip ensures you keep your dexterity. To top it off the gloves have a conductive thumb and index finger for basic smartphone use.
Available in five colorways and sizes ranging from Small to XX-Large.
Weight: 2.8 oz
MSRP: $79
URL: www.kuiu.com
onX OffRoad Snow Mode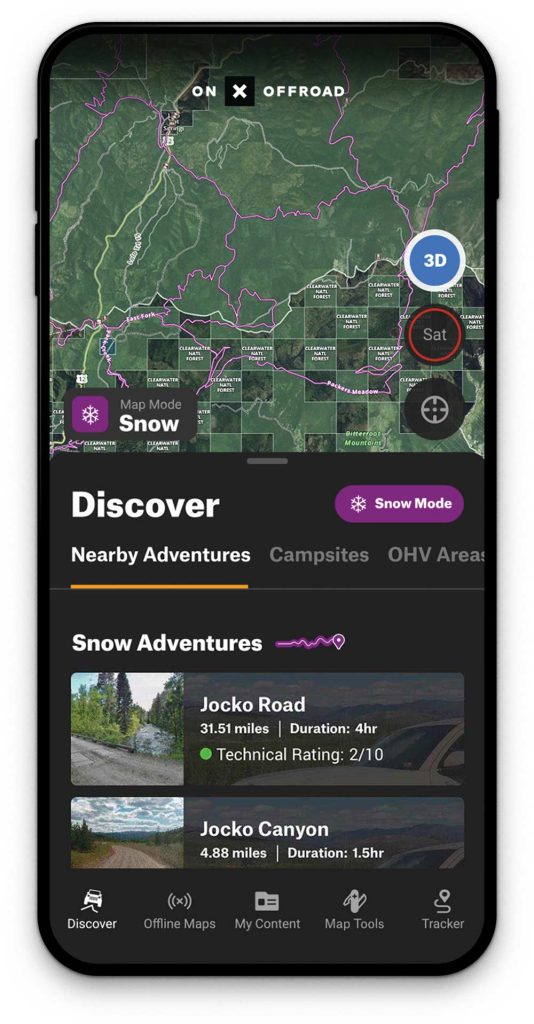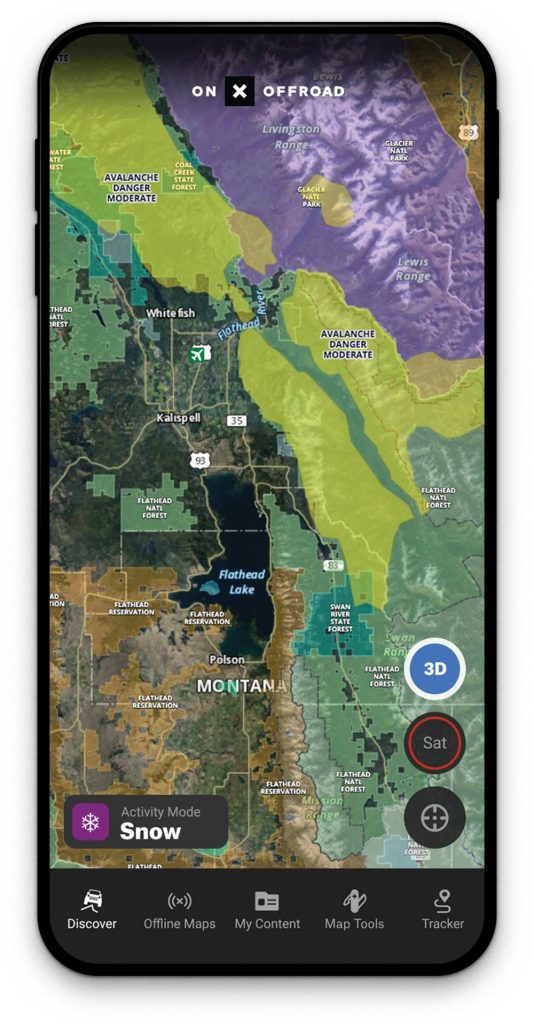 Highlights: If you're looking to explore further and have a snowmobile, the onX Offroad app has released a new mode dedicated to snow. Find untapped, fresh powder trails for your snowmobile. Information offered includes trail difficulty, grooming status, avalanche forecasts, slope angles, hourly weather forecasts, and more. Similar to the regular Offroad version, users are able to download maps for offline use so they can have dependable GPS mapping out in the field when cell service may be nonexistent.
MSRP: $29.99/year (Premium), $99.99/year (Elite)
URL: www.onxmaps.com
Ruffwear Furness Jacket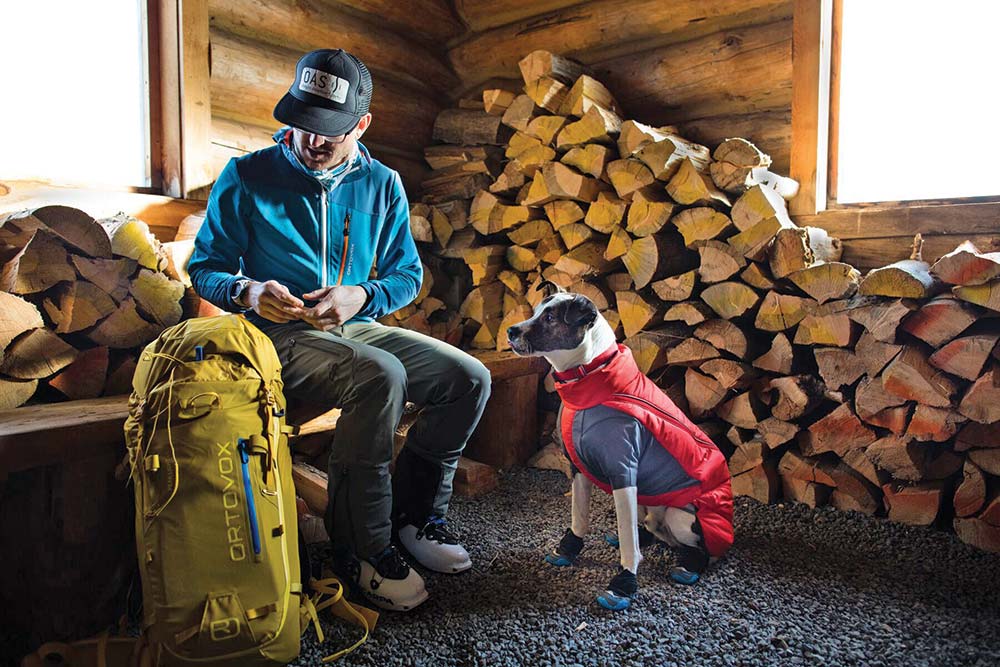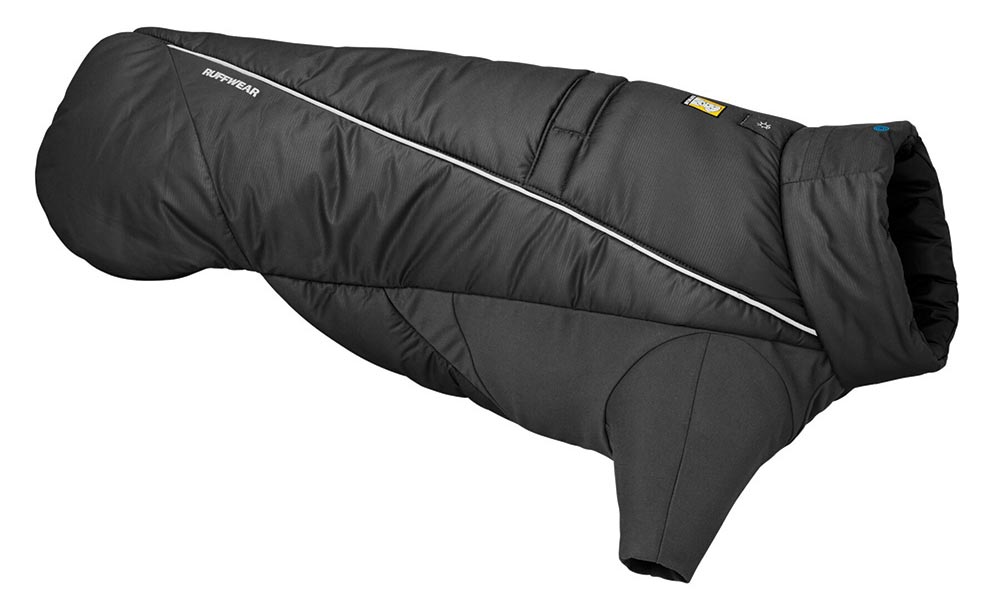 Highlights: Just because it's winter doesn't mean you have to venture alone – as long as your pets have the right gear. Ruffwear's Furness jacket is the perfect accessory for a furry friend. This ultra-warm, high-coverage jacket has high-loft insulation so dogs can venture longer and go deeper in bitterly cold conditions. The Furness has a relaxed fit in a parka style for coverage on the neck and belly. Leg loops provide a secure fit option in windy conditions. The lightweight shell fabric has a DWR finish which helps to shed moisture and the articulated stretch StormSleeve seals in warmth and maintains freedom of movement.
Available in two colors and sizes from XXS to XL.
MSRP: $129.95
URL: www.ruffwear.com
Hillsound Flexsteps Crampons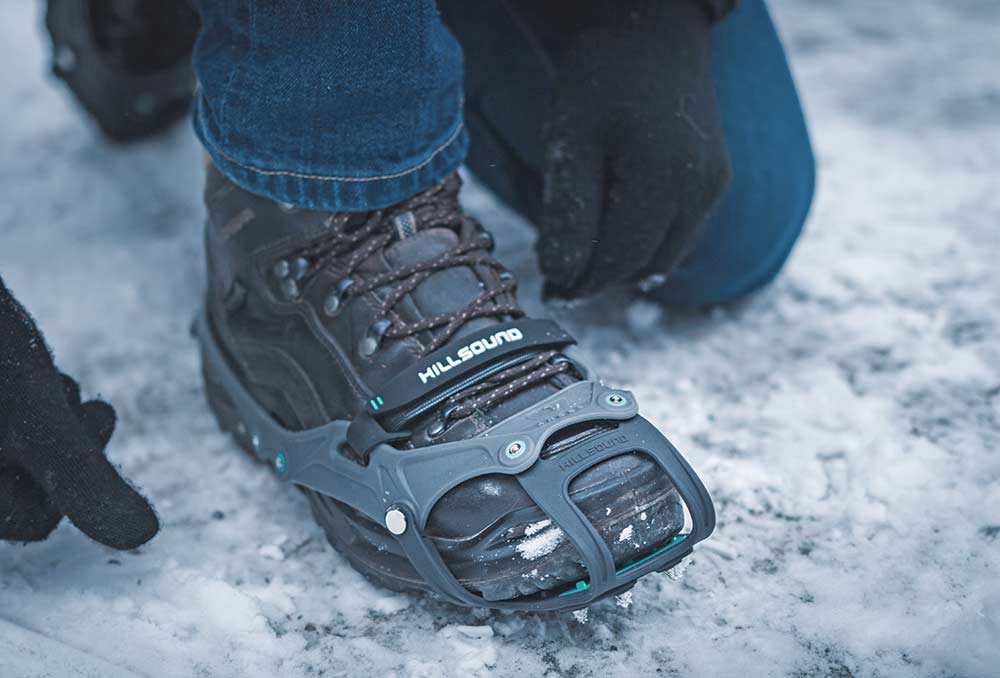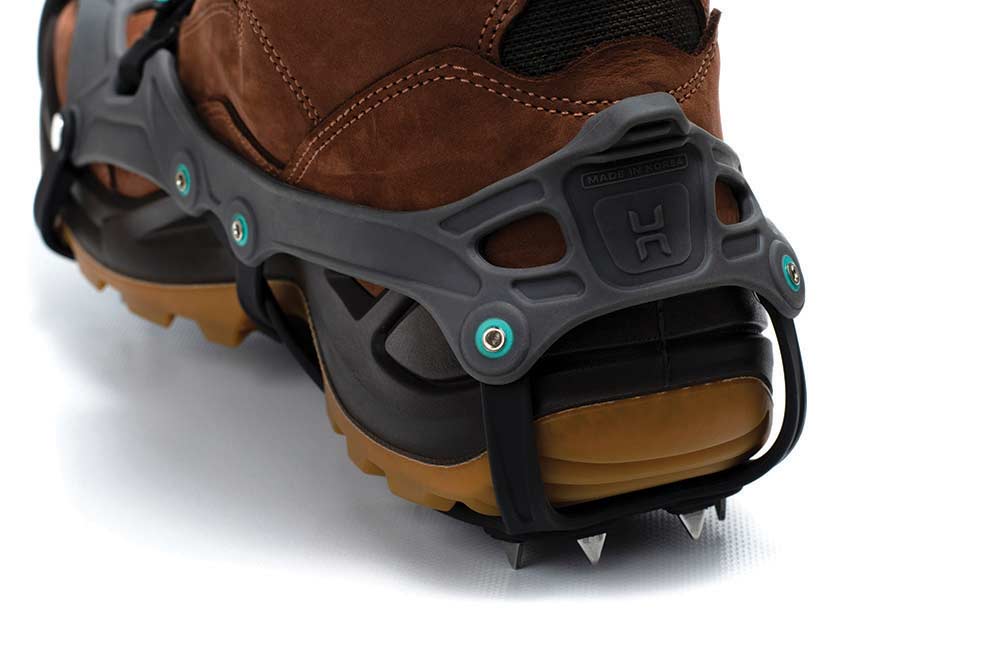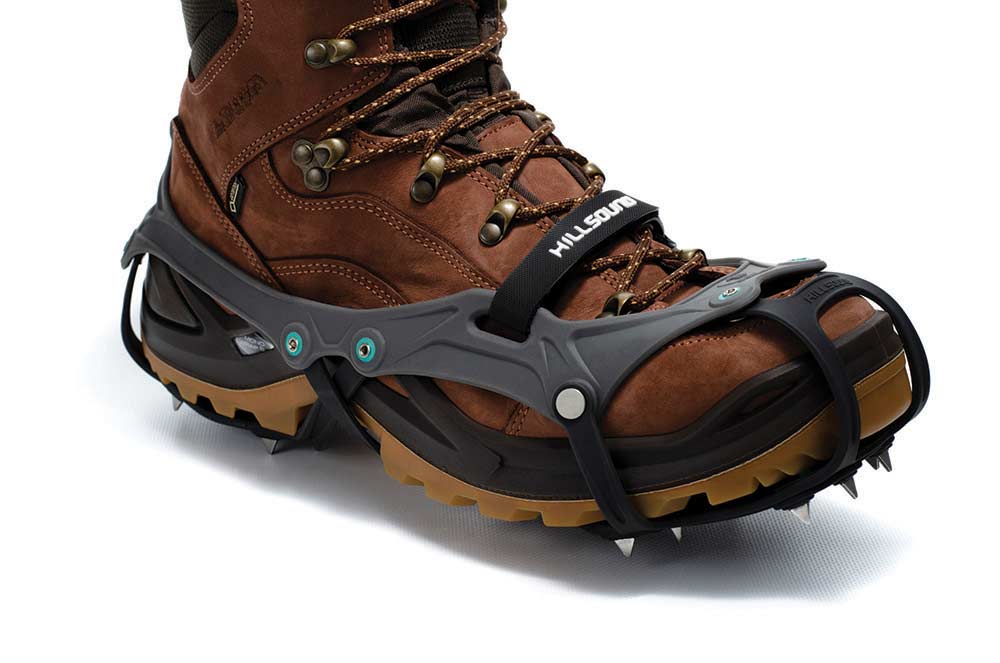 Highlights: If you're spending time outdoors in the winter, there's a good chance you'll encounter snow or icy conditions. Similar to how the proper tires provide traction in cold weather conditions, you'll want to ensure your footwear provides traction. Hillsound Flexsteps Crampons will help prevent slipping on icy sidewalks and trails. These micro spikes are versatile and fit over most footwear. They are chain-free and work well in both the city and on the trails so whether you're looking to go for a trail run or simply walk your dog, these are a great option. The Flexsteps have low profile, high impact, stainless steel spikes with a flexible spike plate to provide good grip along with freedom of movement and a high level of comfort. A velcro strap adds security and ease of application. This top notch winter accessory comes with a carry bag so you can keep it in your trunk, backpack, or with your camping gear.
Available in XS to XL sizes.
MSRP: $65.00
URL: www.hillsound.com
---
Editor's Note: A version of this story previously appeared in the January/ February 2023 issue of TREAD Magazine.