Toyota Accessories: Customize Your Yota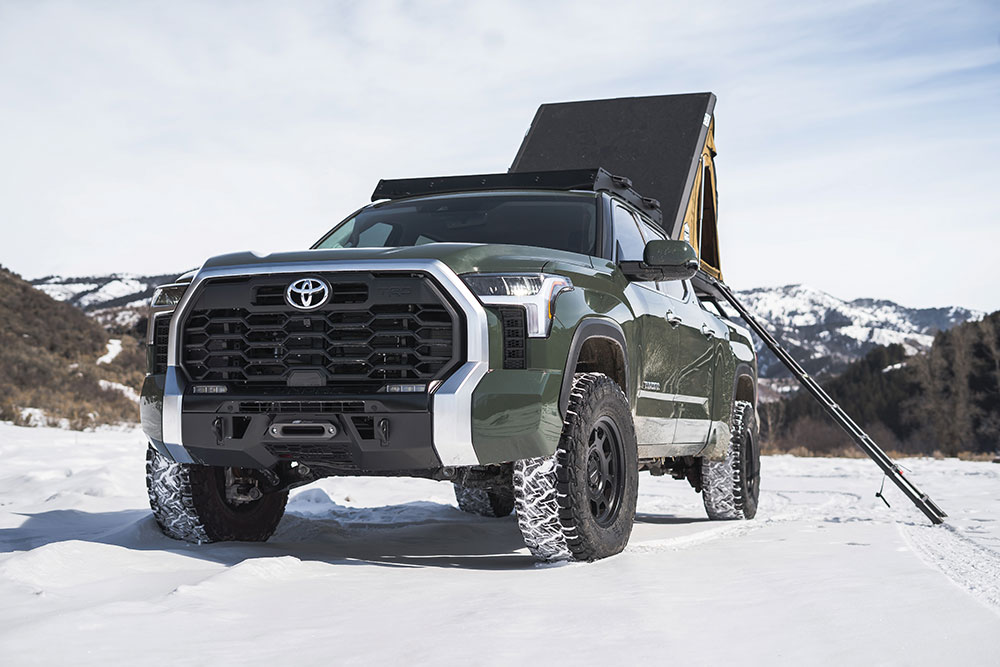 Toyota Accessories and Parts: Buyer's Guide
Customization is key when trying to stand out from the crowd. Whether you own a Toyota 4Runner, Tacoma, or Tundra, there is a surplus of accessories made available for your rig. These aftermarket goodies not only help your truck look the part, but also perform on the trail.
No matter how you choose your time with your truck, there is something for everyone to add their own personal touch as they commute to work, travel on road trips, or explore off road.
We've selected a few new accessories, parts, and more to help you choose your Toyota's next upgrade..
---
01. Armordillo / AR2 Pre-Runner Guard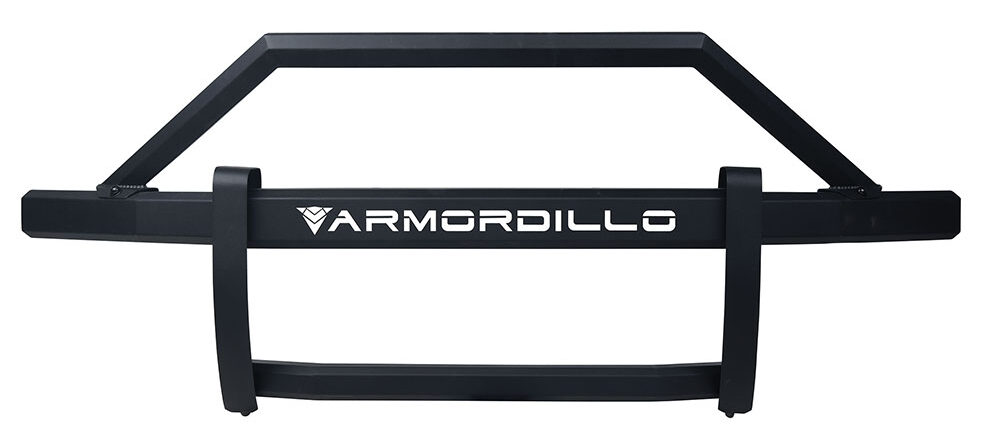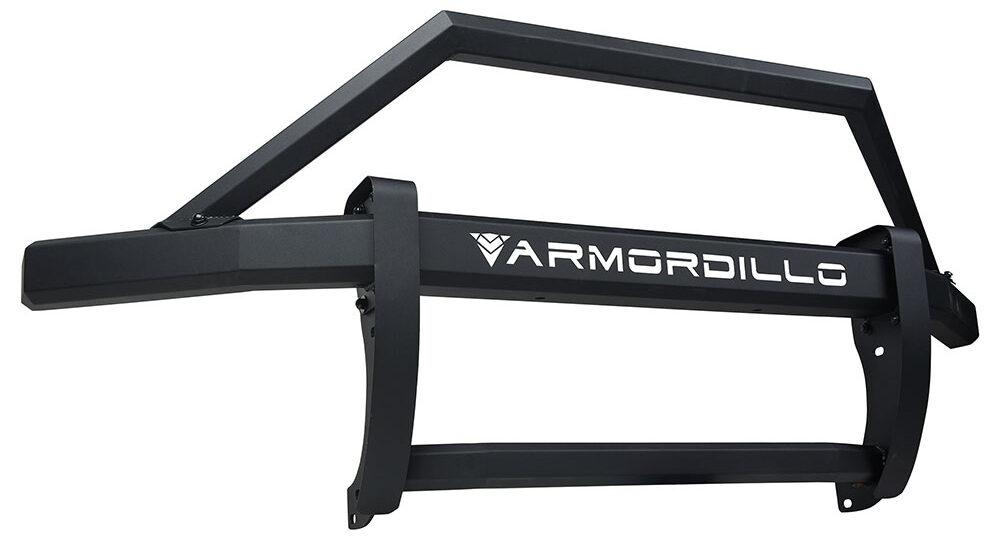 Application: 2005-2022 Tacoma, 2007-2018 Tundra, 2008-2019 Sequoia
MSRP: $840
URL: armordillousa.com
Highlights: This large modular system is designed to provide robust protection for the entire front end of your vehicle while emphasizing the slightly aggressive lines of your rig. Made from heavy-duty A36 steel, it will safeguard your front bumper, grilles, and headlights against the impact of a collision. The steel has black powdercoating to protect against rust and corrosion. Equipped with two auxiliary light mounting options.
---
02. Fifteen52 / Range HD Wheel
Application: 17×8.5 / 5×127, 6×135, 6×139.7 / ET0
MSRP: starting at $406.80
URL: fifteen52.com
Highlights: The latest wheel from Fifteen52 features a technical multi-spoke rally design with their proven RockRing Technology. Offered in their core bolt patterns and tried-and-true HD spec to ensure the same fit and clearance that customers have come to expect and enjoy from the brand. The concave design clears even the largest of the OE calipers to ensure fitment while helping to protect brakes from rocks and debris. The signature RockRing technology safeguards the valve stem from damage on the trail and won't trap water like a traditional simulated beadlock. Available in Asphalt Black and Magnesium Grey.
---
03. Belltech / 4- to 6-inch Lift Kit
Application: 2016-2021 Tacoma 4WD (excludes TRD Pro)
MSRP: $2,755.72
URL: belltech.com
Highlights: This suspension lift kit from Belltech will help provide a smooth ride and additional height for clearance for both larger wheels and tires along with off-road obstacles. The complete kit features height-adjustable Trail Performance coilovers in the front and rear Trail Performance Twin Tube shocks. Both feature perfectly preset, low-friction dampers that are tuned for your truck. Advanced damper technology provides a high-quality and comfortable ride. The kit also includes a durable front antisway bar to improve handling and reduce body roll.
---
04. Wilwood / Disc Brakes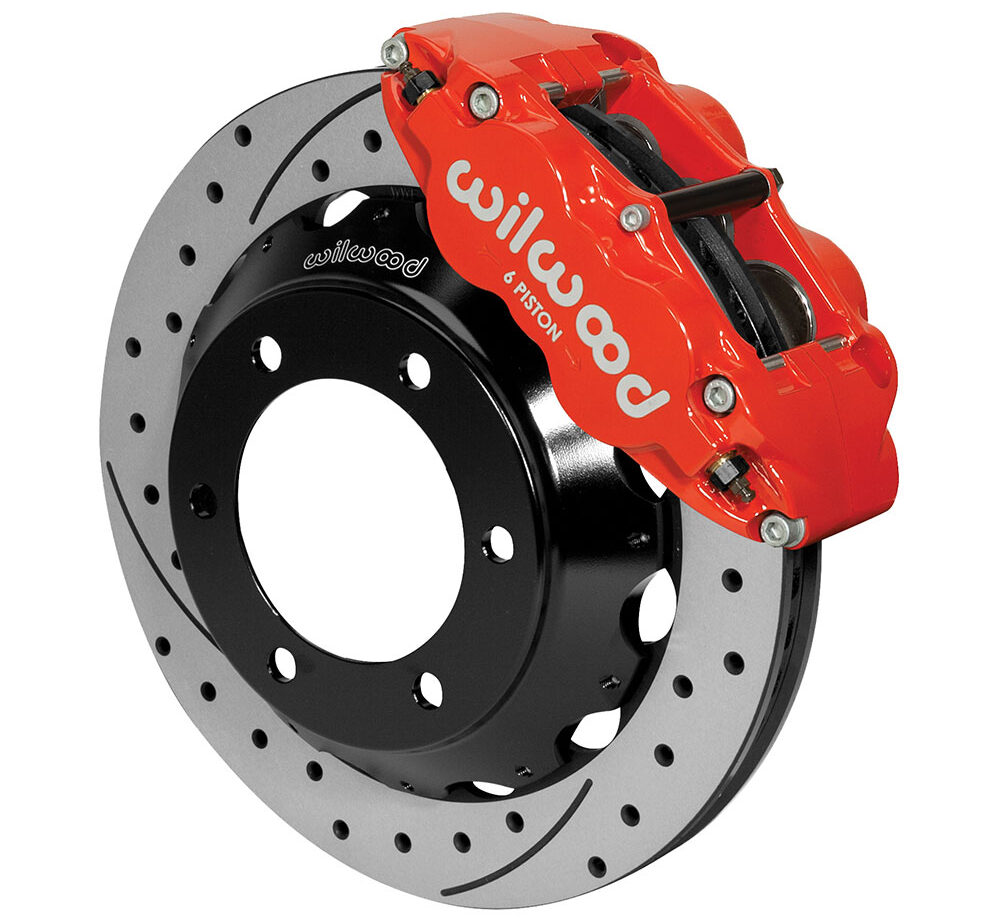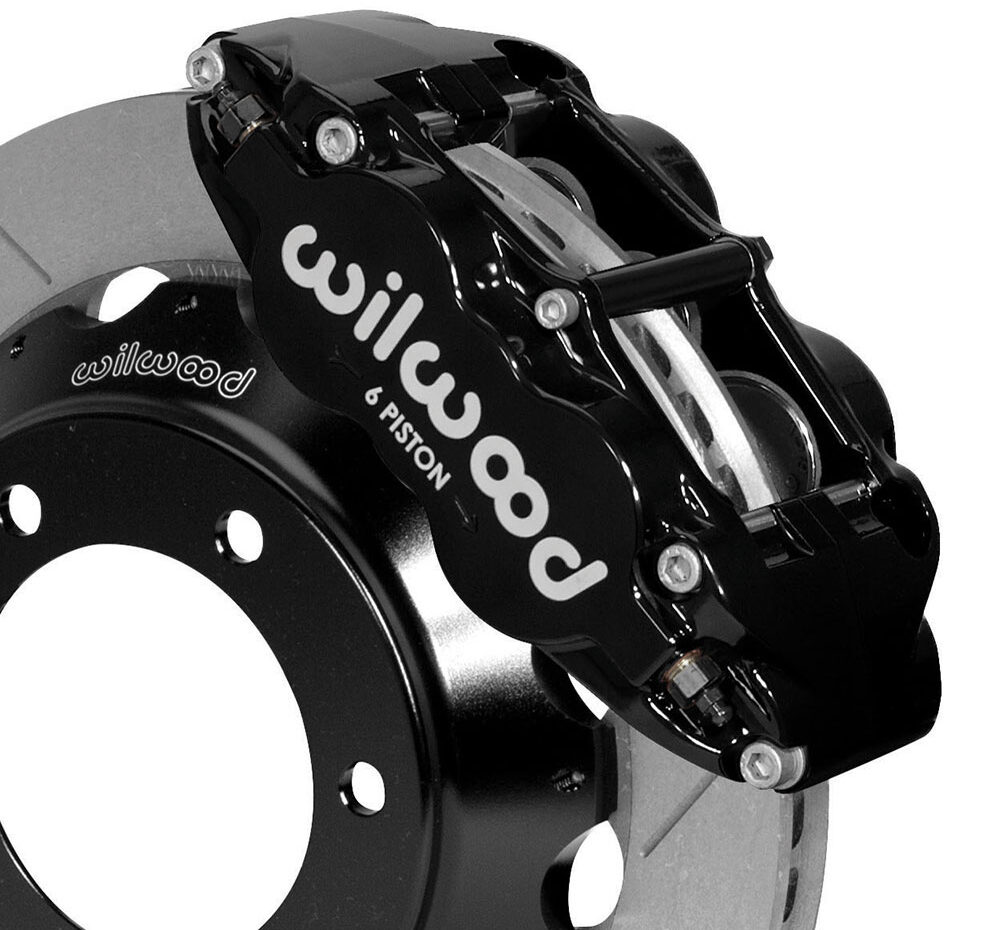 Application: 2003-2014 4Runner; 2007-2014 FJ Cruiser; 2005-2017 Tacoma; 2003-2009 GX470, 2010-2014 GX460
MSRP: Starting at $1,741.59
URL: wilwood.com
Highlights: Upgrade your Toyota's braking ability and build your confidence on and off the road. Wilwood Superlite six-piston front bolt-on brake kits are engineered for simplified installation and full compatibility with the OE master cylinder and ABS. The calipers pair with 12.88-inch rotors and BP-10 compound SmartPads to create a complete brake kit that complements wheel, tire, and suspension packages on high-performance machines. Calipers are available in red or black powdercoating or 22 color options (for an additional cost).
---
05. Decked / Truck Bed Tool Box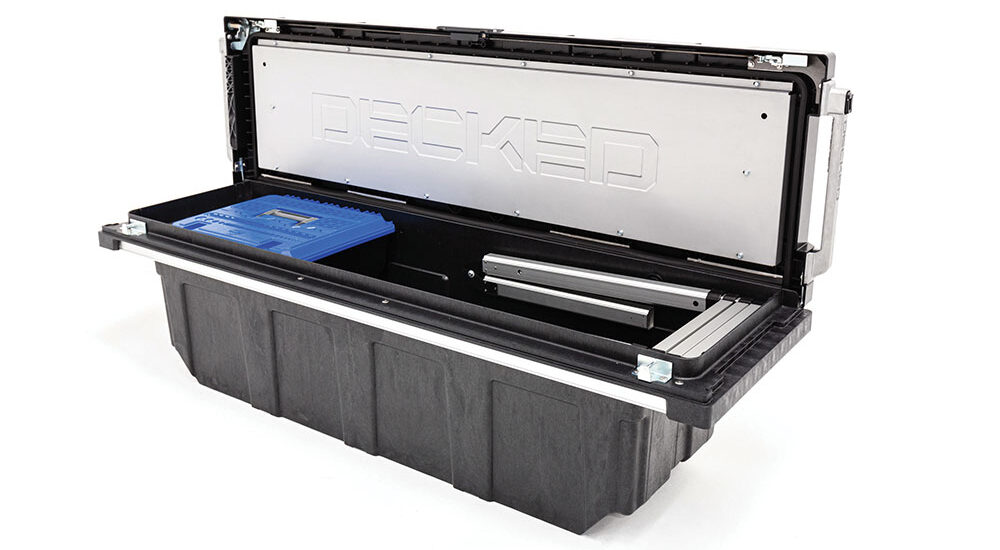 Application: 2001+ Tundra w/ short, standard, or 8-foot bed
Weight: 114 lbs. w/ ladder; 103 lbs. w/o ladder
Dimensions: 72.54 x 22 x 20.53 inches
MSRP: $749.99
URL: decked.com
Highlights: Add more utility and storage to your Tundra with this extremely durable toolbox. Whether you need safe storage for your tools, recovery equipment, or camping gear, this box can come in handy. It is constructed using injection molded, high-impact resin with galvanized steel, and aluminum reinforcement to ensure your gear is stored safe and sound. This made-in-the-USA toolbox won't ding, dent, or rust, so you can be assured it will last a long time. The box is simple to install, easy to access, and locks securely. Built-in torsion springs help with the lid opening and closing to avoid slamming of the fingers. It comes with two keys, a D-box, snack tray, and a pair of tie downs. An optional low-profile telescoping ladder provides space saving utility to help reach the contents of the box, and it stores efficiently inside.
---
06. Eibach / Pro Lift Springs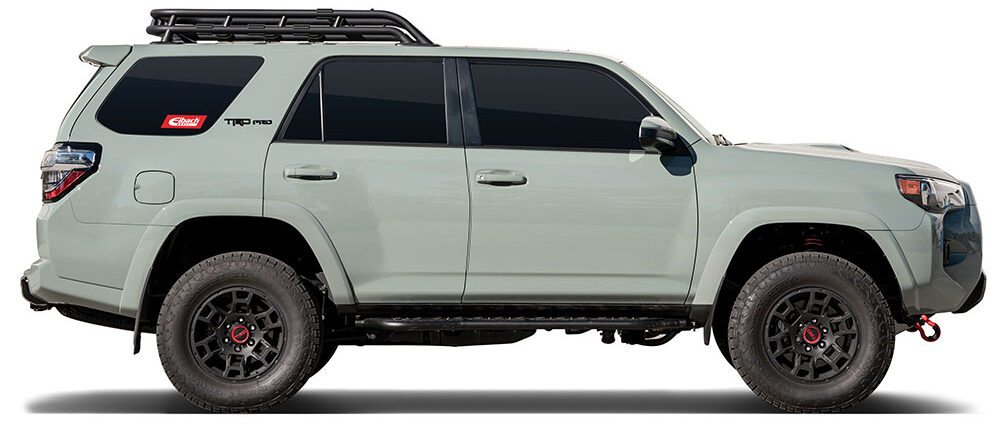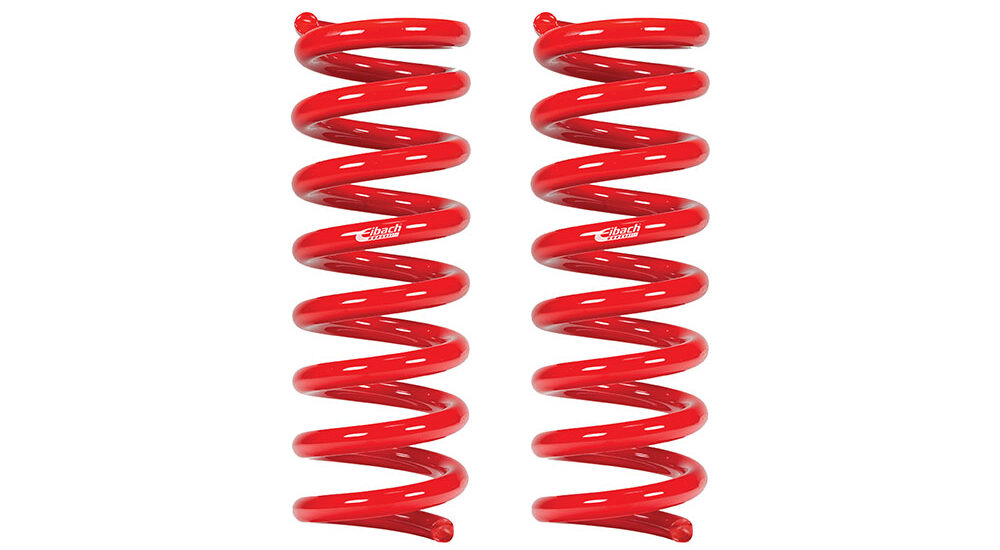 Application: 2021-2022 4Runner TRD Pro Lift Springs
MSRP: starting at $250.00
URL: eibach.com
Highlights: Designed for those that are looking for a suspension lift on a FOX equipped 4Runner TRD Pro while maintaining the factory look and feel, the Eibach TRD Pro Lift Springs offer the perfect solution. This system was carefully designed to accommodate the factory FOX shocks in the TRD Pro. It optimizes the height and rate within each shocks' bypass zone and retains the factory ride characteristics with a lift that is ready to take on tough terrain. A heavy-duty, corrosion-resistant red coating is applied for additional durability.
---
07. LUNO / Air Mattress 2.0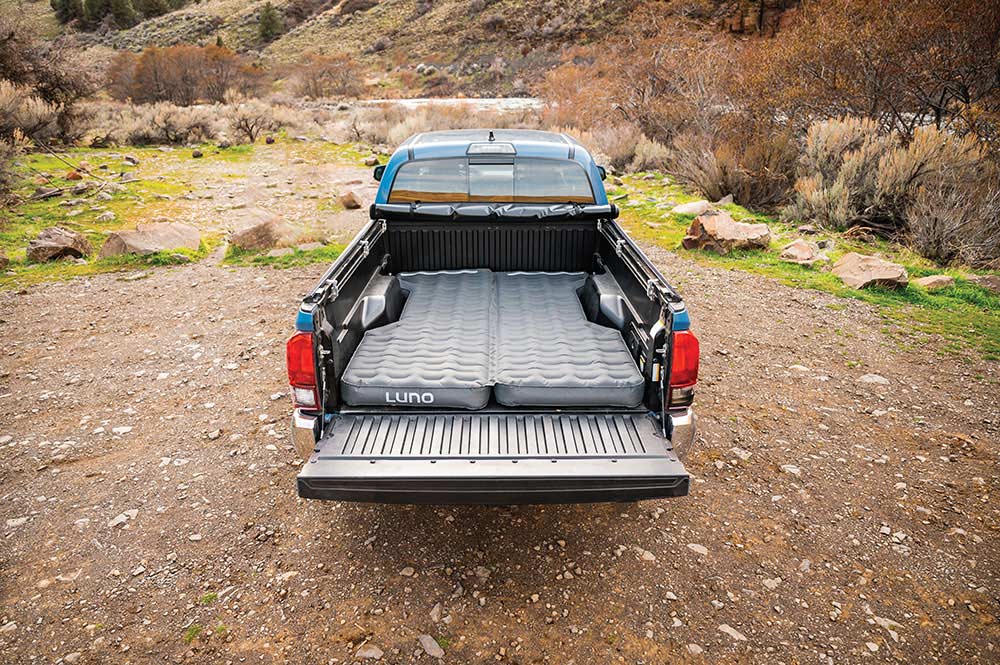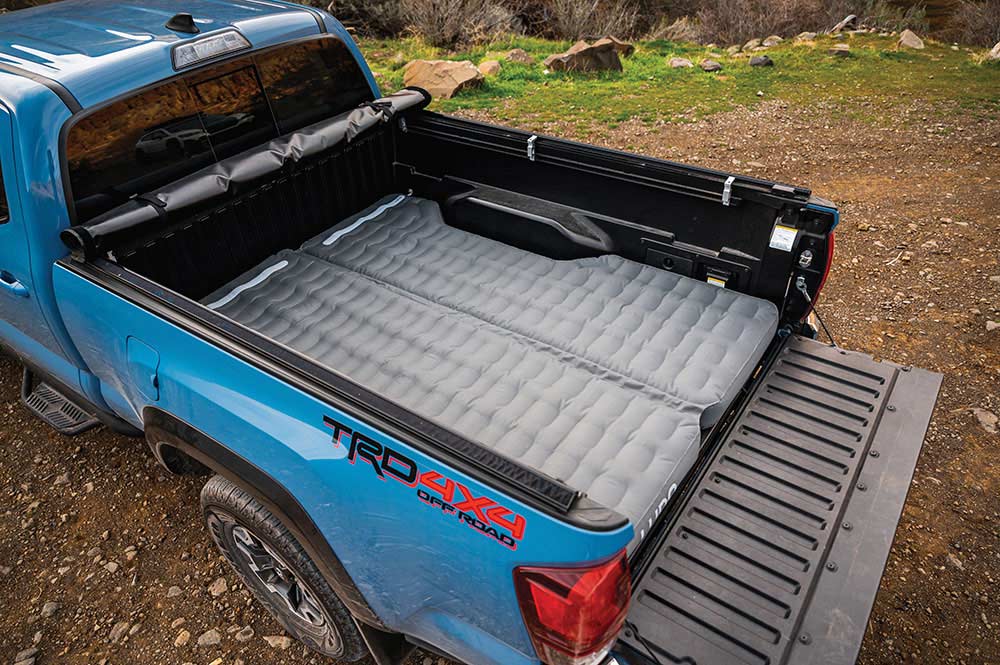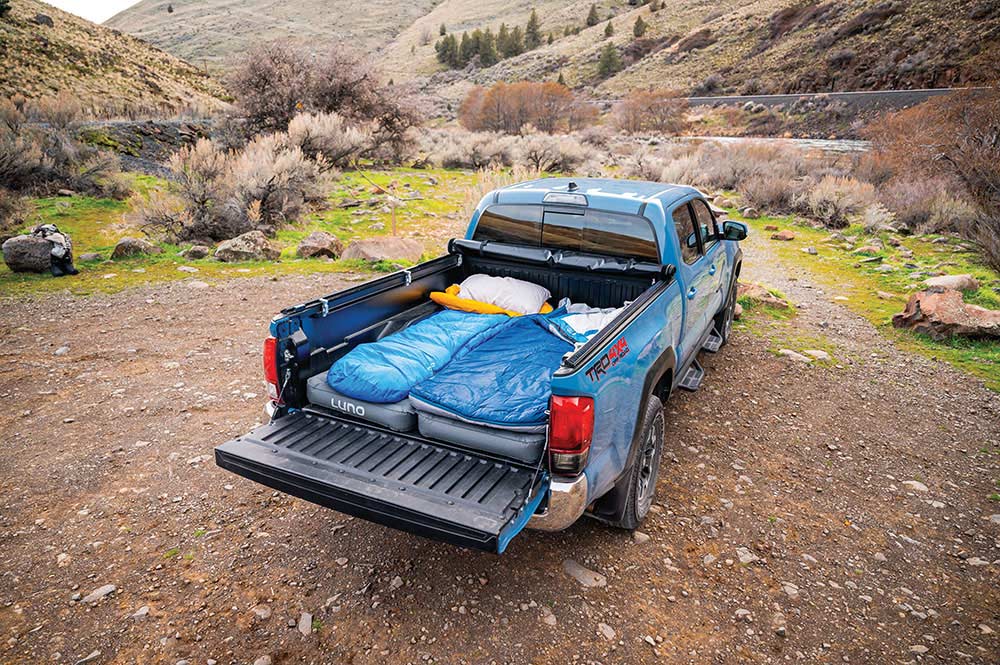 Application: 4Runner, RAV4, Tacoma, and Tundra (both short and long bed)
MSRP: $279.99 – $329.99
URL: lunolife.com
Highlights: A good night's rest is an important factor for any adventure. For those that want to relax from the comfort of their own vehicle, the LUNO Air Mattress 2.0 is the perfect solution. With options available for most Toyota models, these are accessories for practically everyone. The mattress inflates within just a few minutes (with the included electric air pump) to create a comfortable sleeping surface that fits perfectly within the cabin or bed space.
A durable, 300-denier fabric ensures that the air mattress lasts a long time and can pack down to a small enough size to fit into carry-on sized luggage. The mattress allows adjustment to the firmness level of each side independently. There are two air chambers creating a single or an option for a double. Each Air Mattress 2.0 is optimized for the sleeping area and can have base extenders added to fill in the footwells.
---
08. CBI Offroad / Covert Front Bumper
Application: 2022 Tundra
MSRP: $850.00 – $977.50
URL: cbioffroadfab.com
Highlights: The all-new third generation Tundra is now available, and CBI has already provided a solution for those who want a factory look with enough protection for hitting the trails. The Covert Front Bumper matches the factory body-styling of the truck while enhancing the protection and durability overall.
The bumper features an integrated light-bar mount, fully capable recovery points, hidden winch mount, and additional light mounting points. Need your Toyota to hold more accessories and gear? This bumper is for you. The two-piece design creates an easy install process. This is great for those who want added protection without the added weight or an aggressive appearance. An optional center grill guard for additional protection is available.
---
Editor's note: A version of this story previously appeared in YOTA 2022.