Rhino Rack's Pioneer Platform Roof Top Storage Solution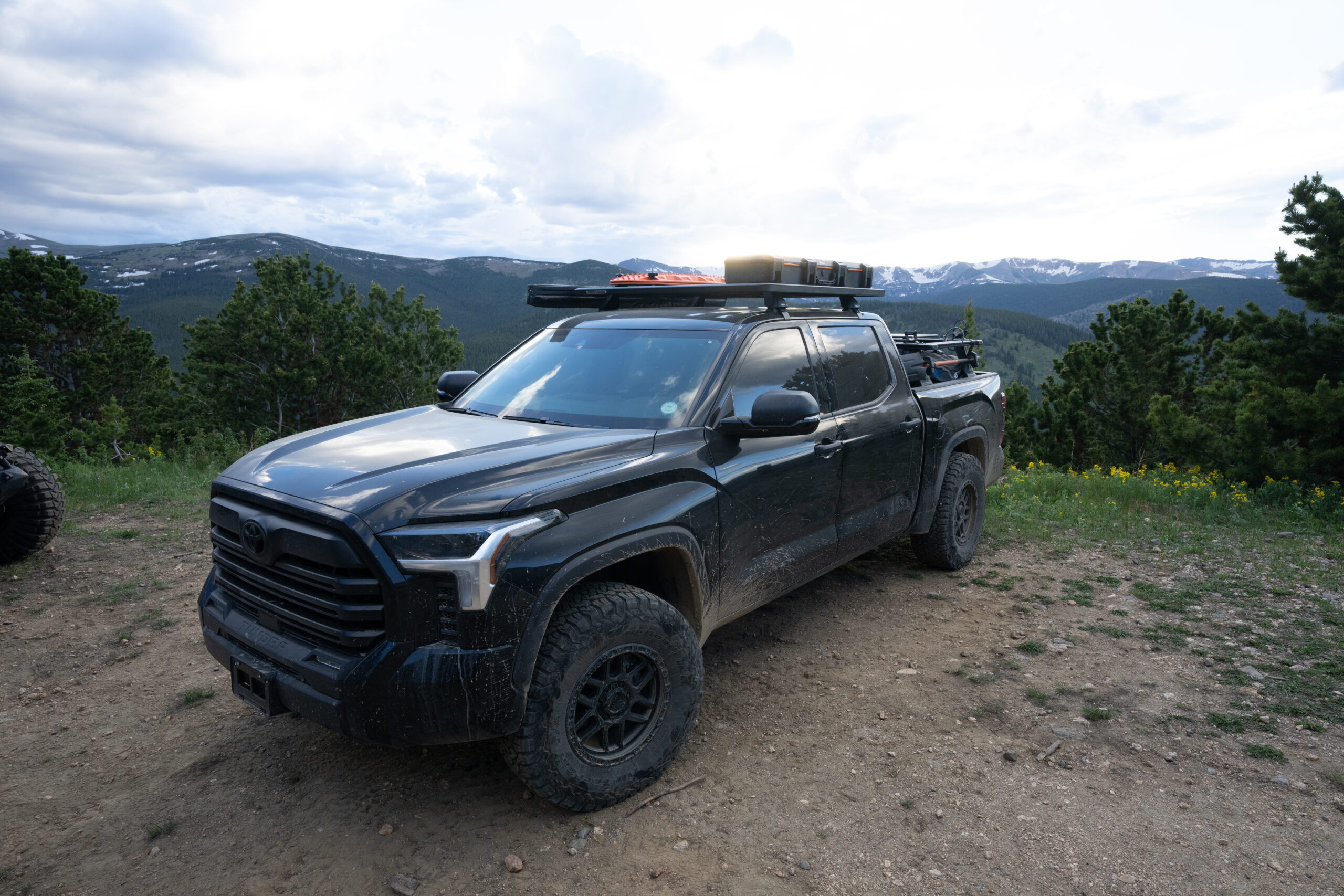 When space becomes a problem, look to the roof.
Sponsored Content
We don't know about you, but, when we pack our truck to head out on our next adventure, we pack to the brim. We're also busy people, so we take our time to pack. It drives our families crazy – as soon as we've got everything cleaned up and stored away from our last adventure, out it all comes again. We regularly commandeer the dining room table and garage to lay out all of our gear, food, and other camping needs. On this trip, though, taking our time worked in our advantage. When we realized we had too much stuff, we had the time to get our hands on some much-needed roof top storage in the form of a Rhino Rack Pioneer Platform Roof Rack.  
Weekend Prepping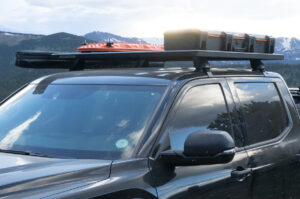 So, put yourself in our shoes. You've just put in all of the work to wash your dishes, your sleep setup is air drying in the yard, you've taken your truck for a much-needed car wash. You've taken a shower in a real shower, with hot water, and even made time to get groceries. Now that everything is all organized and reset, it's time to start packing again for next weekend. It's a long weekend, and you're planning to travel with some friends that have never been overlanding before, so you want to be extra prepared.  
You start laying everything out that you'll need for the weekend, including most of your backup supplies you haven't used in a while that your friends will be borrowing. It's… more than you thought. Add in the extra cooler and you're starting to realize you're tight on space in the bed of your truck. Plus, you're going to have two extra people in the backseat.  
 Now, you're worried that everything won't fit. So, you start asking around among friends in the overland community, and they point you toward the Rhino Rack Pioneer Platform. (If you're anything like us, roof top storage has been on your mind and you're just looking for an excuse to invest. This is a great one.) 
Last-Minute Solution

Lucky for overlanders in crisis, Rhino Rack has distributors across the country. When we need a quick solution, it's our first instinct to look local. By asking around, checking social media, and relying on our overlanding friends, we're able to solve these emergencies quickly.  
The main draw of the Rhino Rack Pioneer Platform for us at this point is its quick installation. Its no-drill installation process works with our tight timeline. As an added bonus, we know it's going to be a quick install because all of the hardware is already included.  
Our local retailer had a Pioneer Platform in stock. We got to work right away installing it and got it set up in no time.  
More Than Just Quick and Easy
Once we got the Rhino Rack Pioneer Platform installed, we realized why our friend recommended it.  Of course, it's awesome that the roof top storage rack is quick and easy to install. But the real asset for us was how versatile it proved to be.  
We were able to store tons of stuff up top on this trip. With a couple of bungee cords and a ratchet strap or two, we tetris-ed all of our stuff to the roof. With the last-minute addition of the Rhino Rack Pioneer Platform, there was plenty of room for our friends' gear in the back and we traveled comfortably.  
Rhino Rack Pioneer Platform Roof Top Storage
For more information on the Rhino Rack Pioneer Platform, visit Rhino Rack's website.
MSRP: $1412.00 (52×54-inch) – $1460.00 (60×54-inch) 
 Check out the two YouTube videos below for more information on this awesome roof top storage solution.