Utility Gear for Hard-Working Rigs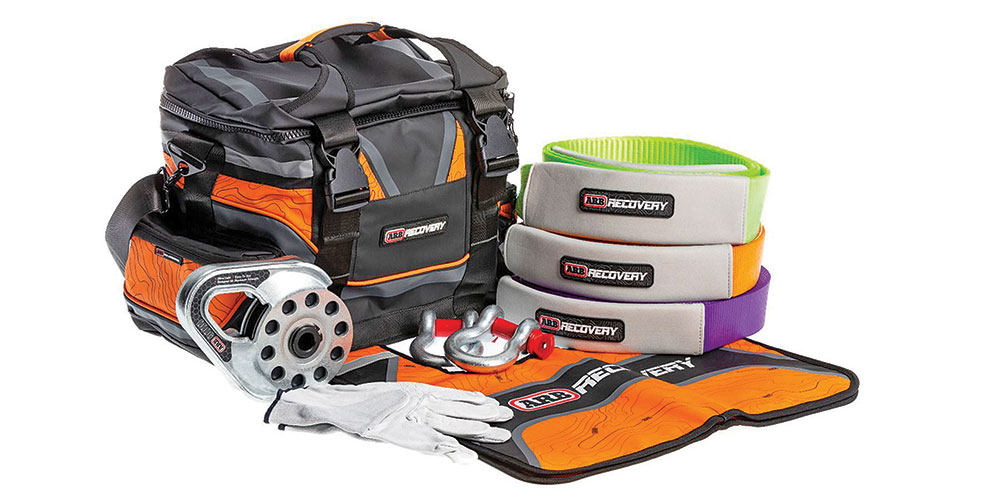 The Latest Accessories For Your Off-Road Ride
In this edition of Outfitted, we're bringing you only the toughest gear. We searched to find gear that would up the power and utility of your rig that also stands up to both the elements and tough usage. We're hard on our gear, and we bet you are too. Keep reading for our picks for gear that won't fall apart on the job.
o1.

Armordillo / CR-B Chase Rack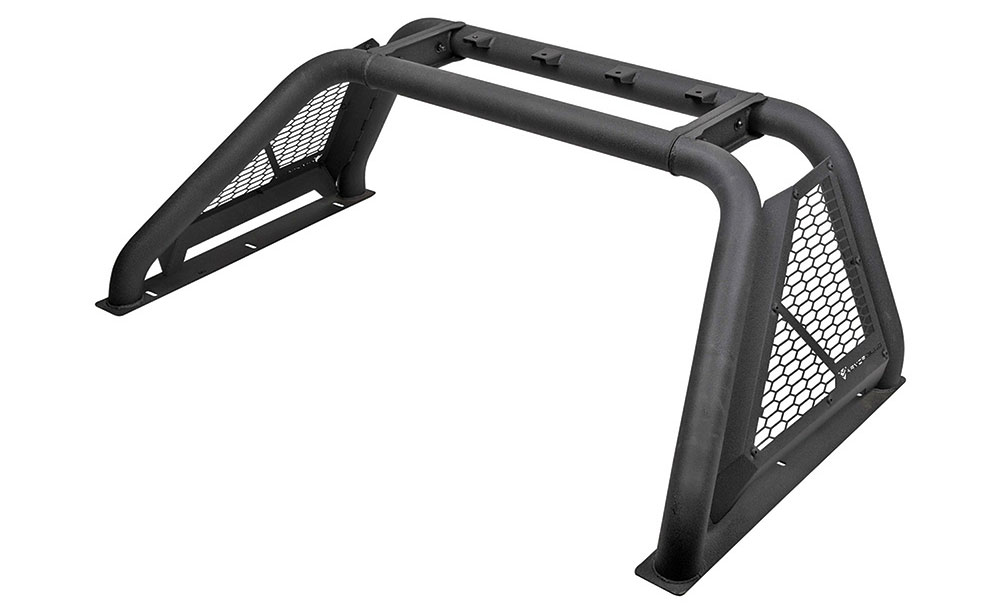 The CR-B's simple design and aggressive look will make your Toyota stand out from all others. The rack is constructed of heavy-duty steel that is black powder coated for superior durability and a lasting finish. On the streets or off, the CR-B will complete the look of your rig. The Chase Rack features four auxiliary light mounts and has an option of a third brake light. Various Toyota truck applications available.
MSRP: $800
---
o2.

Optima / YellowTop Battery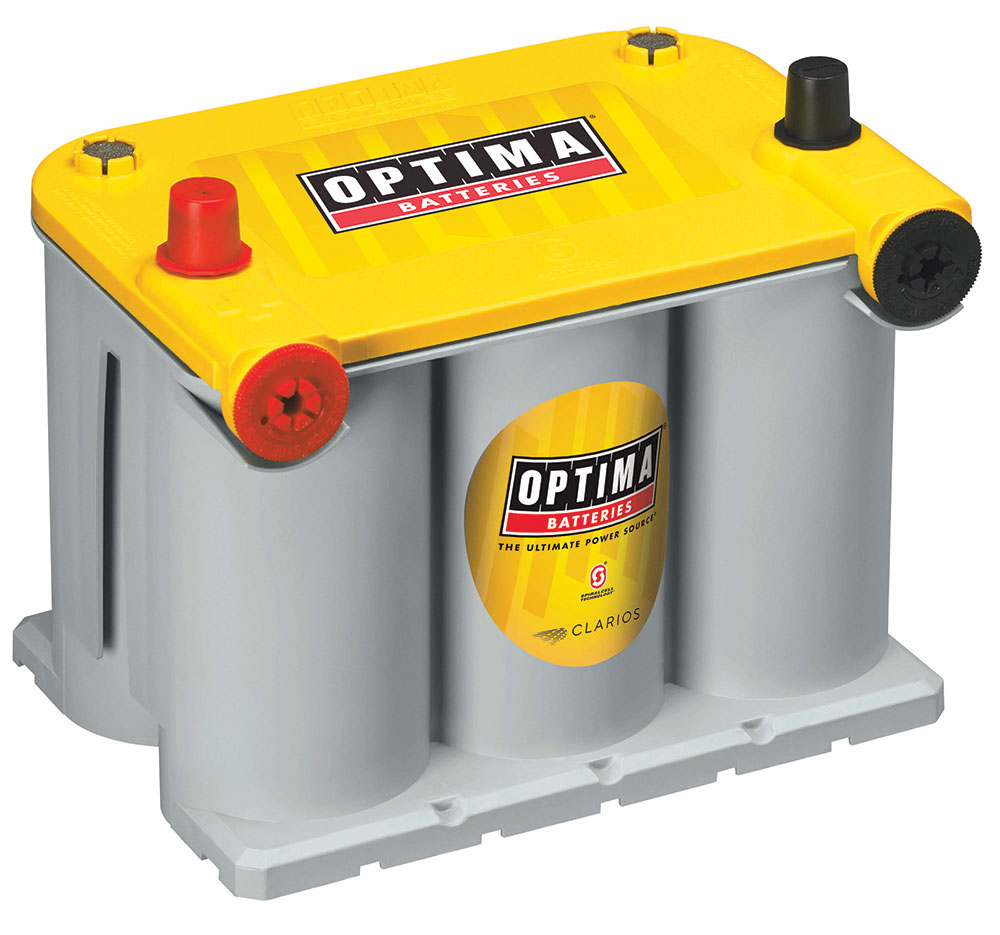 Optima's YellowTop high performance AGM battery is one of the very few automotive batteries on the market that is truly dual-use. With premium starting power and impressive cycling capabilities, this heavy-duty battery is also perfect for today's utility vehicles that are packed with accessories and gear. Its low internal resistance provides more consistent power output and faster recharge times.
MSRP: starts at $280
---
o3.

Superchips / Amp'D 2.0 Throttle Booster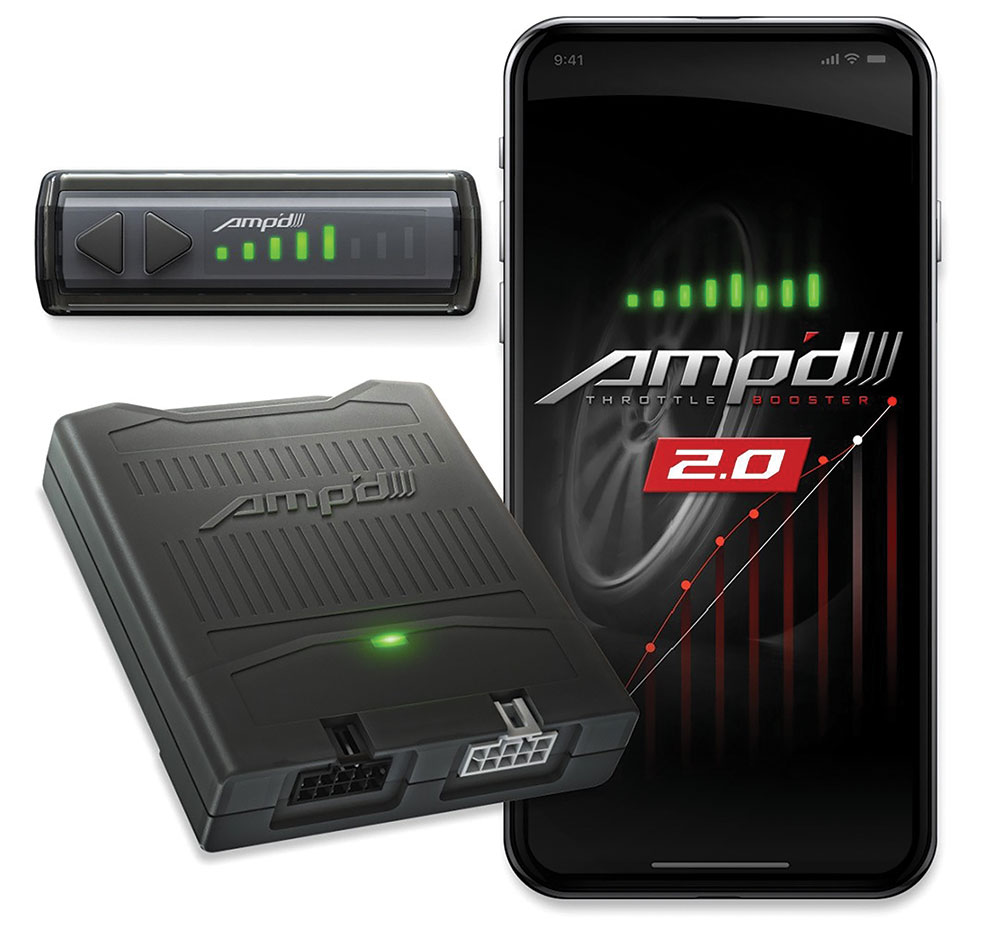 Superchips takes throttle sensitivity to an all-new level with its Ampd 2.0 Throttle Booster. With the industry's first wireless switch and an all-new app to control customized pedal maps, Ampd 2.0 instantly puts you in control of your driving experience. Remove the factory pedal lag you've experienced with your factory vehicle settings and feel the power the way you want to feel it. Ampd 2.0 comes pre-loaded with five preset throttle curves and allows thousands of custom curve possibilities.
MSRP: $278
---
o4.

ARB USA / Premium Recovery Kit SII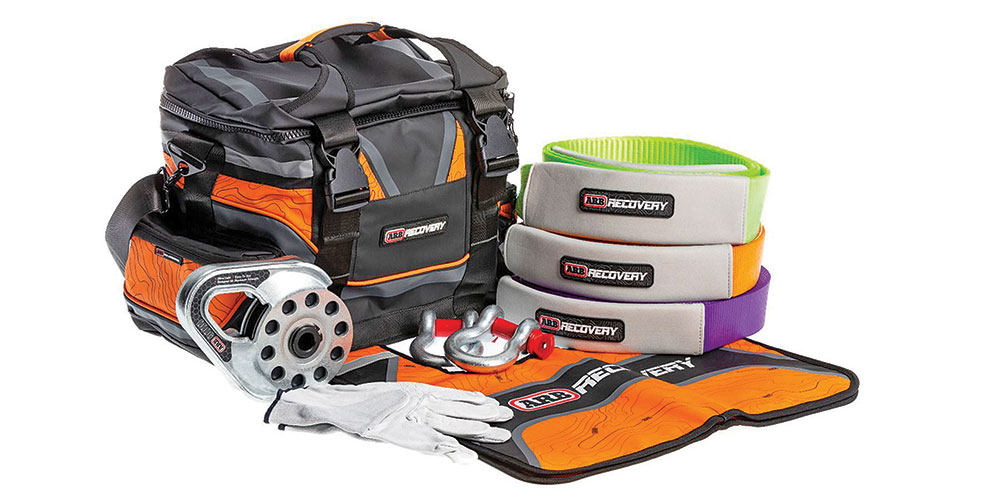 The updated ARB Premium Recovery kit sports a new heavy-duty PVC outer shell and modernized colors. This redesigned recovery gear kit is sure to up your vehicle's utility, helping you and others out of any tight spots. The 600gsm PVC outer provides a rugged exterior that is perfect for recovery situations because it makes cleaning easier and helps keep the bag and its contents from getting damp. Additional updates include named compartments within the bag to keep vital vehicle recovery equipment in its place and on-hand should the need arise, #10 SBS zippered top, and improved carry handles.
MSRP: $467
---
o5.

Midland / Mxt500 Micromobile Two-Way Radio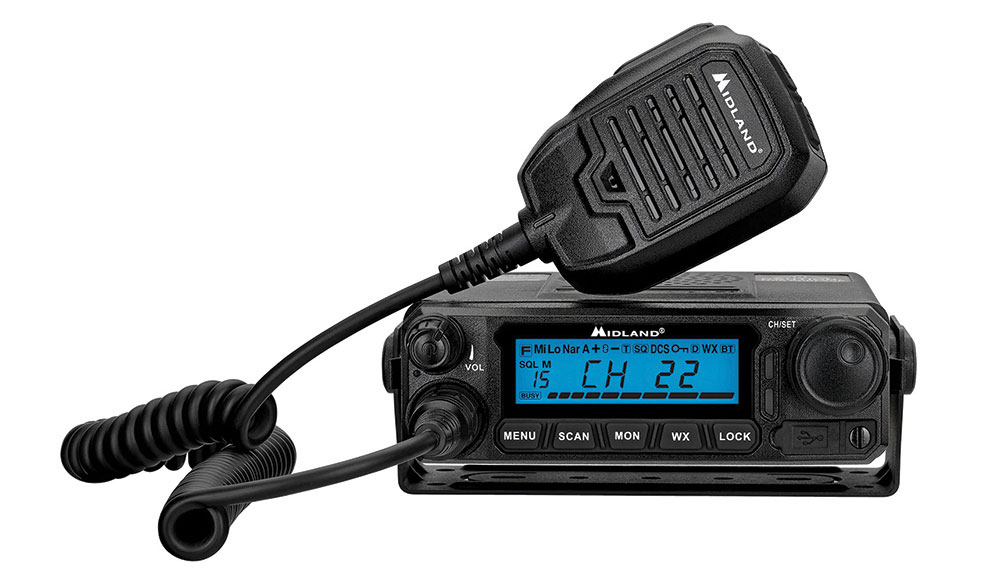 With 50-Watts of power, Midland's MXT500 is the most powerful GMRS radio allowed by law, bringing all kinds of utility to your gear box. The MXT500 brings unprecedented range to farms, ranches, trails, and more. This radio utilizes 15 GMRS channels and eight high-powered repeater channels. Fit for all the elements, this radios IP66 waterproof rating means reliable communication in any environment. The MXT500 is narrow and wide band capable.
MSRP: $400
---
o6.

North / 10-inch Dual Row LED Light Bar

North's 10-inch Dual Row Horizon Series light bar is designed to withstand everything from the trails to the country backroads. Keep your gear lit and increase your rig's utility by installing this though-as-nails light bar. The mighty Spot/Flood beam combo LED light bar produces 9520 white lumens containing 20 five-watt Osram lights. The LED lights are enclosed in a precision-cut aluminum housing with DuPont Heavy Duty Coating. Insulated dual conductor wire with Deutsch connectors allows for a quick install.
MSRP: $250
---
o7.

Timbren / Toyota Tacoma Front & Rear Active Off-Road Bumpstop Package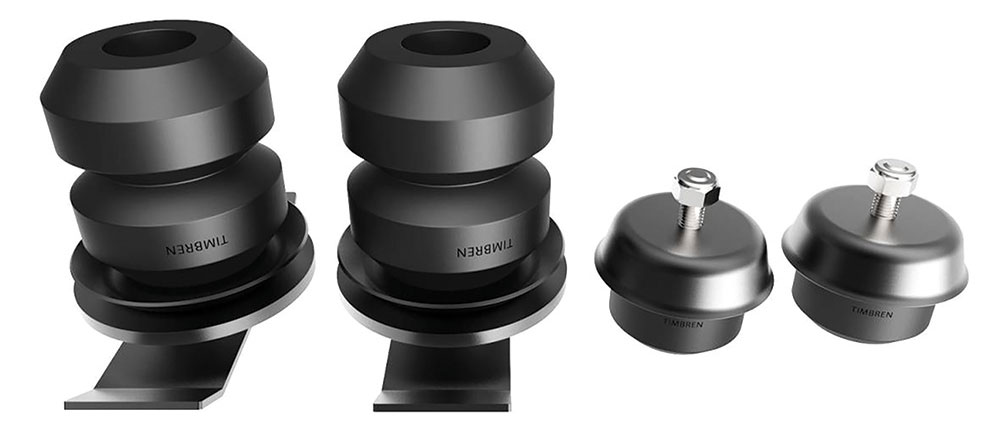 Active Off-Road Bumpstops provide drivers greater control over their vehicles' suspension travel. This Active Off-Road Bumpstop package for the Tacoma includes bump stop upgrades for front and rear suspension. The front kit replaces the OEM bump stops located on the lower control arms. The rear suspension kit replaces the OEM bump stops sitting on the leaf spring pack.
MSRP: $530
---
o8.

WARN / Epic Accessory Backpack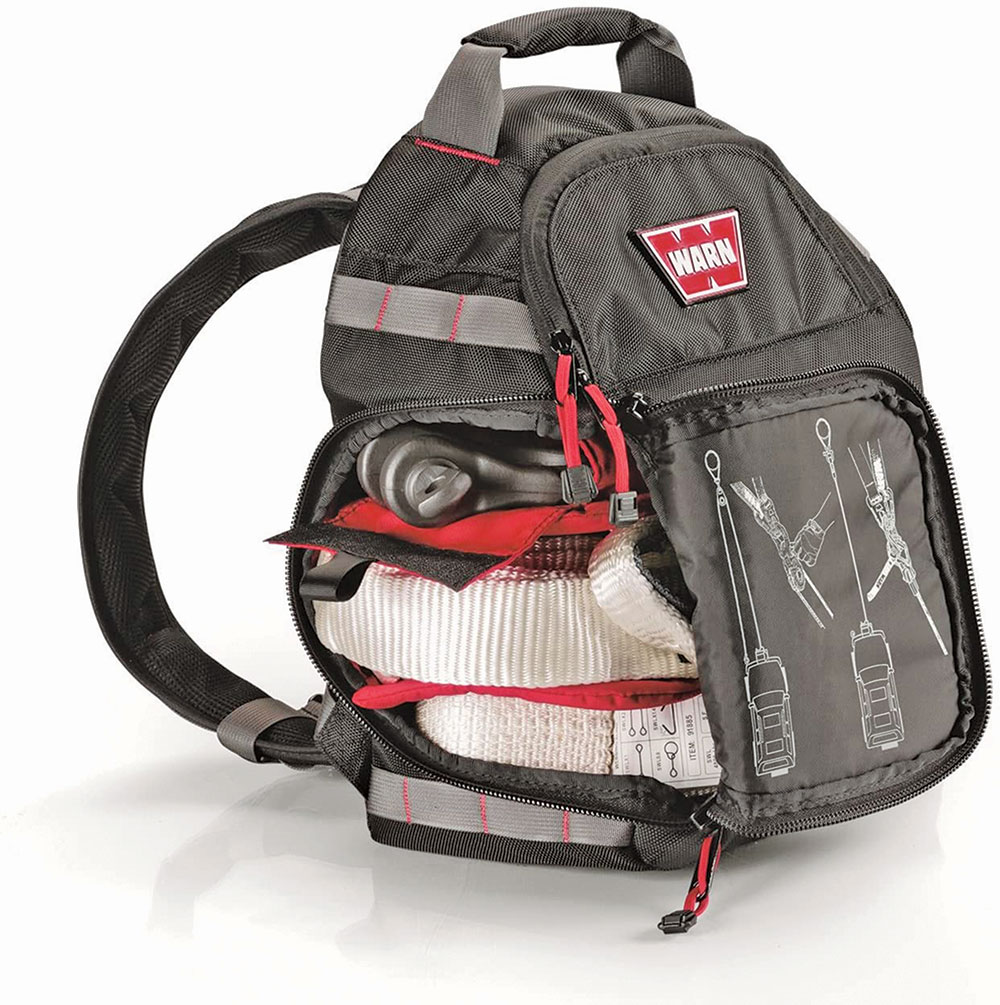 If you're looking for a way to store all of your recovery gear in a bag that keeps your hands free and delievers maximum utility, look no further than WARN's Epic Accessory Backpack. This pack is made from a ballistic material that can protect your gear when you are out in the elements. Configure how you want your gear packed with its removable modular compartments. This bag is compatible with the MOLLE system and features D-rings for attaching extra gear. Accessories shown are not included.
MSRP: $136
---