News: Warn Industries Buys Factor 55
A Union Made in Winching Heaven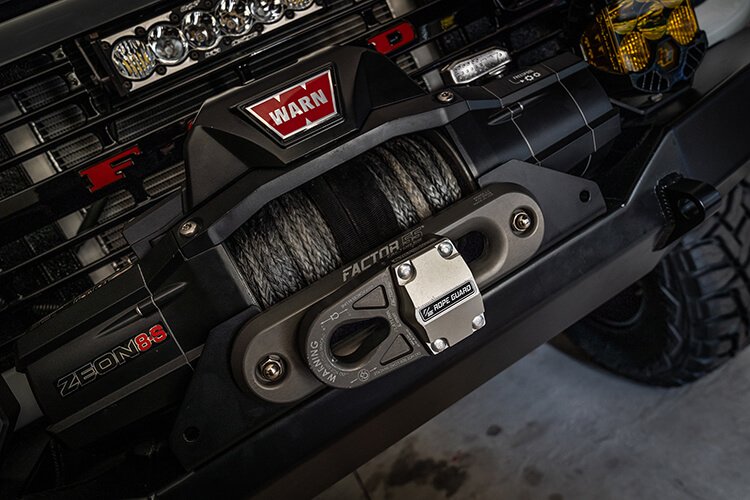 Something all of us in the industry have thought would/should happen for years has honestly come as a big shock today. Warn Industries has acquired Factor 55.
The two companies worked side by side with great relations for years, but things got a bit tense the past few years as the companies started to offer similar competing products. Specifically Factor55 was not shy about voicing its distain for the Warn Epic Sidewinder winch end. The product is way too similar to products Factor 55 already offers, and others that they had in the R&D phase.
Both brands are premium vehicle recovery companies that feature mostly American made products. Warn is the leader in off-road winches, while Factor 55 has taken the lead in winching accessories.
Factor 55 has continually offered up new and innovative closed system winching products since its start in 2012. The quality products, thorough testing and continued innovation have made Factor 55 rise and stay on top of the industry, while being continually imitated.
The synergies are obvious for the these two companies, and it looks like things finally fell in place to call a truce and join forces. This should offer a big boost for Factor 55 sales, as it will now have much larger distribution behind it globally. At the same time Warn now has more quality accessories to offer its off-road customers, and an injection of innovation.
"We are excited to be part of the Warn Industries family, joining forces with a company with a rich history of market leadership, innovation, and a highly-recognized, premium brand. We are very proud of what we have accomplished over these eight-plus years at Factor 55, and partnering with another premium brand where our products accompany one another so well is a great feeling. Our team will maintain their focus on designing and introducing the high-level of product ingenuity Factor 55 customers have grown accustomed to. We look forward to continuing that tradition in addition to drawing upon resources available as part of Warn Industries." – Michael Costa, Factor 55 Founder
While Factor 55 will operate as a division of Warn Industries it will continue to manufacture and design its products in its Boise, ID headquarters. Warn's HQ is just outside Portland, OR. We're excited to see what new exciting products this new industry marriage produces!