"Crossoverlanding" Vehicle Accessories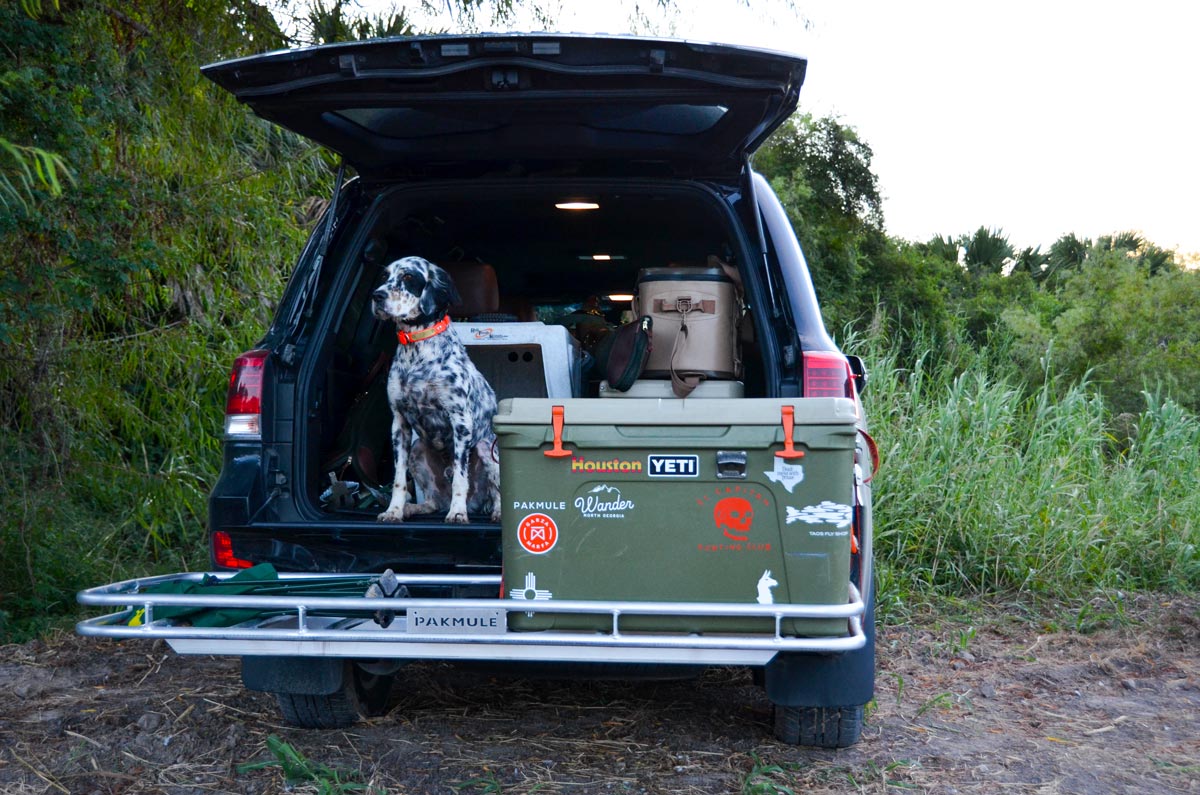 Find everything you'll need to take your CUV to the next level.
You might think that serious vehicle modifications like installing a lift kit and relocating axles are necessary to transform your crossover into an overlanding rig. That's totally untrue, though: adding "crossoverlanding" vehicle accessories is a great way to step up your vehicle's capabilities. There are plenty of aftermarket accessories out there you can add to your rig that will make it a great overlander.
Want to make your overlanding CUV into a beast that can tackle obstacles without losing it as your daily driver? These accessories add to your vehicle's functionality, and can take you from the highway to the backcountry with ease.
Additionally, all of the products we suggest here won't violate your vehicle's warranty. Usually, the case in which aftermarket accessories void a warranty is if they are the cause of the problem. Some lift kits and other more permanent mods immediately void almost all manufacturer warranties. However, as long as the accessories you choose aren't likely to cause damage to your vehicle or cause any problems, your "crossoverlander" should be good to go.
Black Rhino Wheels / Arches
MSRP: $236 to $320
Black Rhino engineered the Arches wheel to be a "crossoverlanding" vehicle accessory. With this model and many others recently, they have expanded their overlanding wheel dominance into "crossoverlanding" territory. These wheels start at 15 inches and go up to 20, so they're fit for whatever specs your stock vehicle has. Note that sometimes on the trail, a deacrease in size ratio can actually give your vehicle more power. Be sure to do your research! These wheels come in matte brushed gunmetal, bronze with black lip (shown above) and matte black.
Primitive / Mid-Armor Transmission Skidplate
MSRP: $190
Skid plates are another great "crossoverlanding" vehicle accessory because they exist to keep your rig safe and fully functional. This one from Primitive Racing protects your vehicle's transmission from rough ground and you from expensive repair fees. Primitive also has a host of other underbody protective gear designed for CUVs, and they offer a discounted rate if you purchase more than one of their plates.
Nitto Tire / Nomad Grappler Crossover Terrain Tire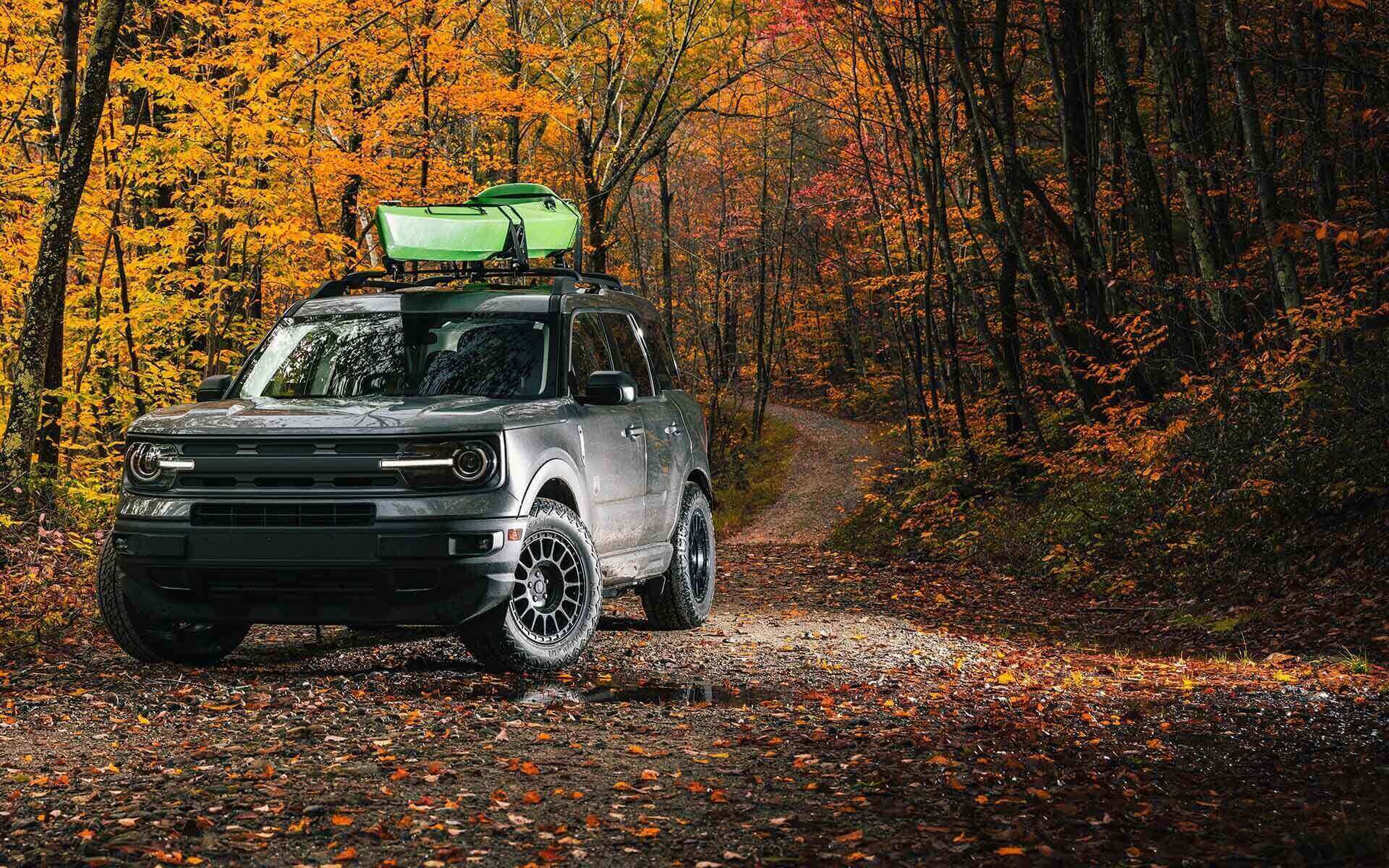 MSRP: $180 to $274
Nitto tires are some of the most highly recommended for CUV accessories, since they engineer them with "crossoverlanding" vehicles in mind. These have all the features you'd look for in a tire for a larger vehicle, just in a more compact package.
The tires are customizable to your overlanding needs, offering two different sidewall design options so that you can choose which fits your vehicle best. The Nomad Grapplers are Nitto's specialized CUV design, derived from their well-loved line of Grappler light truck tires.
We got to try out Nitto's Nomad Gappler tires on some CUVs recently. Click here to see video of how they perform on real terrain.
CURT / Class 1 Rear Mount Trailer Hitch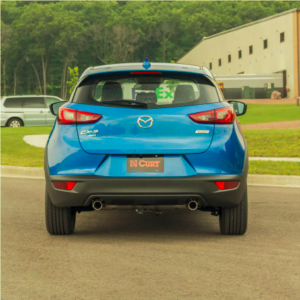 MSRP: $261.95 to 442.35, depending on make and model
A rear mount trailer hitch is a great "crossoverlanding" vehicle accessory because it provides such an increase in storage on your vehicle. Most stock CUVs don't come equipped with them, but they're an important part of adding on all the other accessories you see here.
If you're increasing your tire size or capability, you may run into storage issues. For example, you may not be able to house a full-size spare in a trunk compartment. Having rear bumper storage would enable you to house a full-size spare on the back of your vehicle. If you're already in a pretty small vehicle, keep in mind that your tow capacity won't be incredibly high, but in this case, something is defenitely better than nothing.
Pakmule / Sway-Back
MSRP: $945
Once you've added a trailer hitch to your "crossoverlander," the possibilities are endless. A rear bumper storage rack like this one from Pakmule keeps your storage options open. They're great for coolers and gear boxes for your casual weekend adventure gear. On the other hand, they can also house jerry cans or hold recovery gear, so they'll stand the test of those tougher obstacles.
Thule / Crossbars and Roof Accessories
Roof rack MSRP : about $300 to about $700, depending on your vehicle
Another great way to expand the storage space of your CUV is by adding on roof storage. If a roof top tent, or RTT, is out of budget, utilizing roof space for storage is the next best option. (If it's not out of budget, don't worry: our rec is coming up next.) Thule is one of our favorite brands, as they have sizes to fit almost every kind of vehicle. Once your racks are installed, it's up to you to decide what to put on them. Hard and soft shell storage containers are a popular option, as are kits customized for carring snowboards, surfboards, kayaks and more.
Thule / Tepui Explorer Ayer

This two-person RTT fits snugly on CUVs. When considering "crossoverlanding" vehicle accessories that add functionality, an RTT is one of the best. They can get pricey, but this one isn't all that bad in the grand scheme of things. When you're trying to keep up with Tacomas, you need as much utility as possible. As an added bonus, a Thule RTT will fit perfectly on Thule roof rails.
MSRP: $1,499.95