12 Outdoor Books To Inspire Your Next Adventure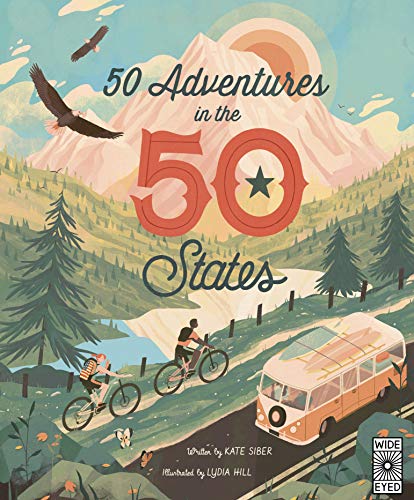 Start your next adventure from home with an outdoor book.
It's a new year, and if one of your resolutions is to read more, Tread has a list of book recommendations for you to check out!
Whatever your outdoor interest, this list will have a book to get you started. From cookbooks, to journals, to guides, our curated book list is sure to spark your imagination and help you prepare for the next adventure.
The Complete Guide to the National Parks of the USA: All 63 Parks from Maine to American Somoa

If the National Parks are your thing, this is the ultimate outdoor book for you. The Complete Guide to the National Parks of the USA by Fodor comes complete with up-to-date information on all the National Parks, including Glacier National Park, Badlands National Park, Acadia National Park and more! Not only does it provide detailed maps and illustrated experience guides, it also includes recommendations from locals and historical and cultural insights. With this ultimate guide, you'll be completely prepared when you embark on your next trip to America's National Parks.
Tent Life: A Beginner's Guide to Camping and a Life Outdoors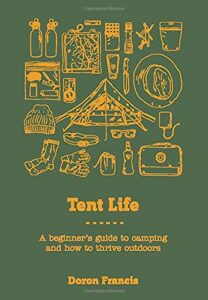 Tent camping may seem simple, but there's lots to learn when you decide to go on that first trip in a tent. If you've decided to try your hand at tent camping, this guide will have everything you need to get started. Everyone has to start somewhere, and the Tent Life Guide will help you with everything from what to take with you to foraging safely for wild food. Be prepared when you venture into the wilderness with this pocket sized book.
50 Adventures in the 50 States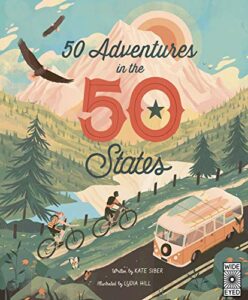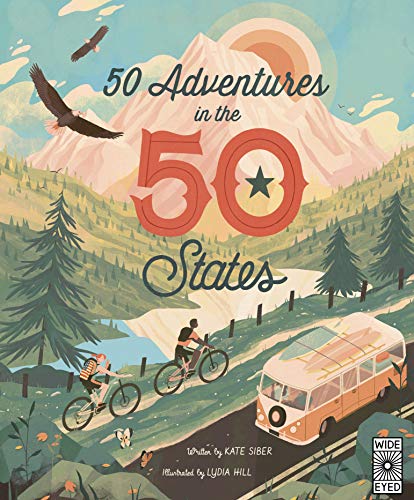 Never run out of ideas on your quest to see all fifty states! No matter what you're interested in, this charming outdoor book will have an activity for you. From thrill seeking to educational, this illustrated book is sure to kick your imagination into overdrive, and inspire you and your loved ones to make the most of your trip, wherever you decide to go!
Drives of a Lifetime: 500 of the World's Greatest Road Trips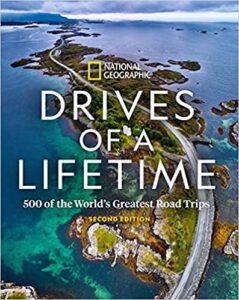 Looking for an adventure outside of the United States? If so, National Geographic has 500 incredible road trips for you to choose from. From well known and famous routes to the lesser known gems across the globe, you'll find the trip for you in this outdoor book that focuses on showing you the best earth has to offer. One of the best ways to get to know a country or new region is by getting away from the tourist traps, and heading out on the road. With this comprehensive list, you won't have to look far to find your next road trip.
The 5-Ingredient Camping Cookbook: Easy Flavorful Recipes for Eating Well in the Great Outdoors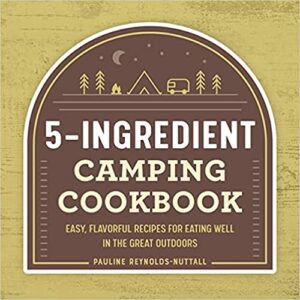 It can be tough to make decent meals while camping. Not all ingredients are accessible or easily stored when you're out in the wilderness, and you have to choose meals that match the cooking tools you have on hand. The 5-Ingredient Camping Cookbook will help you get started with 75 easy recipes, each with only a few ingredients! It also includes an introduction to help you get acquainted with cooking out at a campsite, and a guide to prepping your food for camping. No matter how you choose to camp, this handy cookbook will help make sure you don't have to sacrifice good food for great adventures in the wilderness!
Camping Journal and Log Book: Camping Notebook to Record your RV, Caravan, Tent, and Campsite Adventures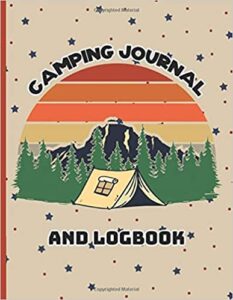 The best way to keep track of all your camping trips is with this camping journal and logbook! No matter where you go, keep those memories preserved, and use the checklists to make sure you have everything. Ever wondered just how far you've traveled on a road trip? With the Camping Journal and Logbook, you'll always know by noting your mileage on each leg of your journey. And if you meet new friends along the way, this journal has space for contact information! There's space to write and draw so that you can remember the sights along the way.
Off-Roading Journal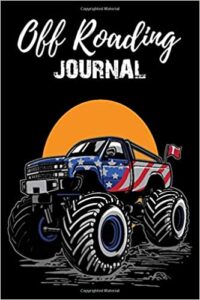 For a journal more centered on the automotive side of things, check out the Off-Roading Journal!  For the serious Overlander and off-roader, this journal will help keep track of the most important aspects of caring for your vehicle. With checklists, areas to note trail conditions, and places to mark memberships and permits, you'll be organized and successful in any off-roading adventure. Big or small, every trip on the trail deserves thorough preparation!
The Down and Dirty Guide to Camping with Kids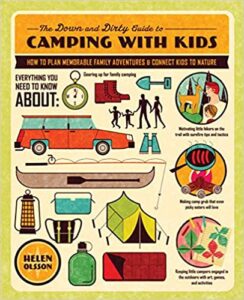 Even for the experienced outdoor camper, a camping trip with kids is a big gamechanger. As an outdoor lover, it's natural to want to instill that love of nature in your kids, so that you and your family can form lasting memories together. With The Down and Dirty Guide to Camping with Kids, you'll find great tips for getting your kids engaged, so that they will love camping just as much as you do.  This guide will give you great ideas for children at every age, from infancy to early teens. It comes with games, recipes, and activities to keep everyone entertained, as well as checklists to make sure all bases are covered.
Wilderness Survival Guide: Practical Skills for the Outdoor Adventurer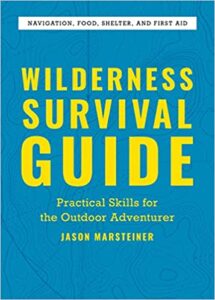 For any outdoor enthusiast, survival skills are useful and necessary for safety while out in the wilderness. Being prepared for the worst is one of the best ways to avoid getting into dangerous and potentially life threatening situations. With the Wilderness Survival Guide, any nature lover can learn the practical skills needed to survive. This is a portable outdoor book designed to take with you on your adventures, full of helpful illustrations and tips on building shelters, finding food and basic first aid. Learn the best tools for survival, and give yourself an edge with this guide.
Wild: Adventure Cookbook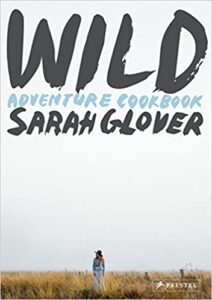 Look no further if you're after rich flavors and recipes for the outdoors. This cookbook, from Chef Sarah Glover, has everything you need to eat good in the wilderness. With a guide to the basic outdoor cooking tools, and directions for cooking over an open flame, this cookbook will give you all the information you need to get cooking. It has a wide range of recipes from simple staple meals to fancier recipes that will make your mouth water!
Women Who Hike: Walking with America's Most Inspiring Adventurers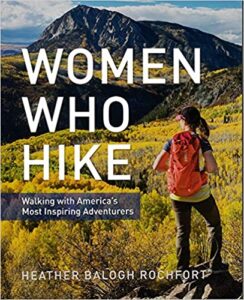 Learn more about twenty tough women who love to hike! A compilation of stories from different women told in their own words, this book will inspire you to get out there and go on your own adventures! Each woman will give you tips and things learned along the way, as well as specific information about different trails. Complete with beautiful photos, Women Who Hike will motivate you to get outdoors and find your own place to explore.
Buy:

Price: $17.49 Paperback, $16.62 Kindle
Camp Cocktails: Easy, Fun, and Delicious Drinks for the Great Outdoors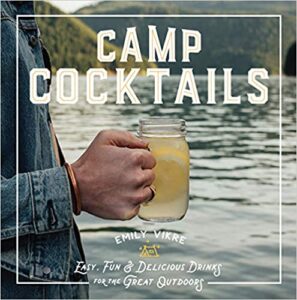 Nothing rounds out a great camping experience like a cocktail at the end of a fun day in the great outdoors. During the heat of summer, the cold Camping Sangria is a refreshing change from the same old cold beers and mixed drinks. On chillier nights, cozy up by the fire with warm spiked drinks like Salted Nutella Hot Chocolate. With a guide on how to pack for great cocktails in the wilderness and tons of excellent recipes, you'll have a blast trying each drink in this outdoor book.
Buy:

Price: $19.89 Hardcover, $12.99 Kindle