Travel Advisory: Ouray, CO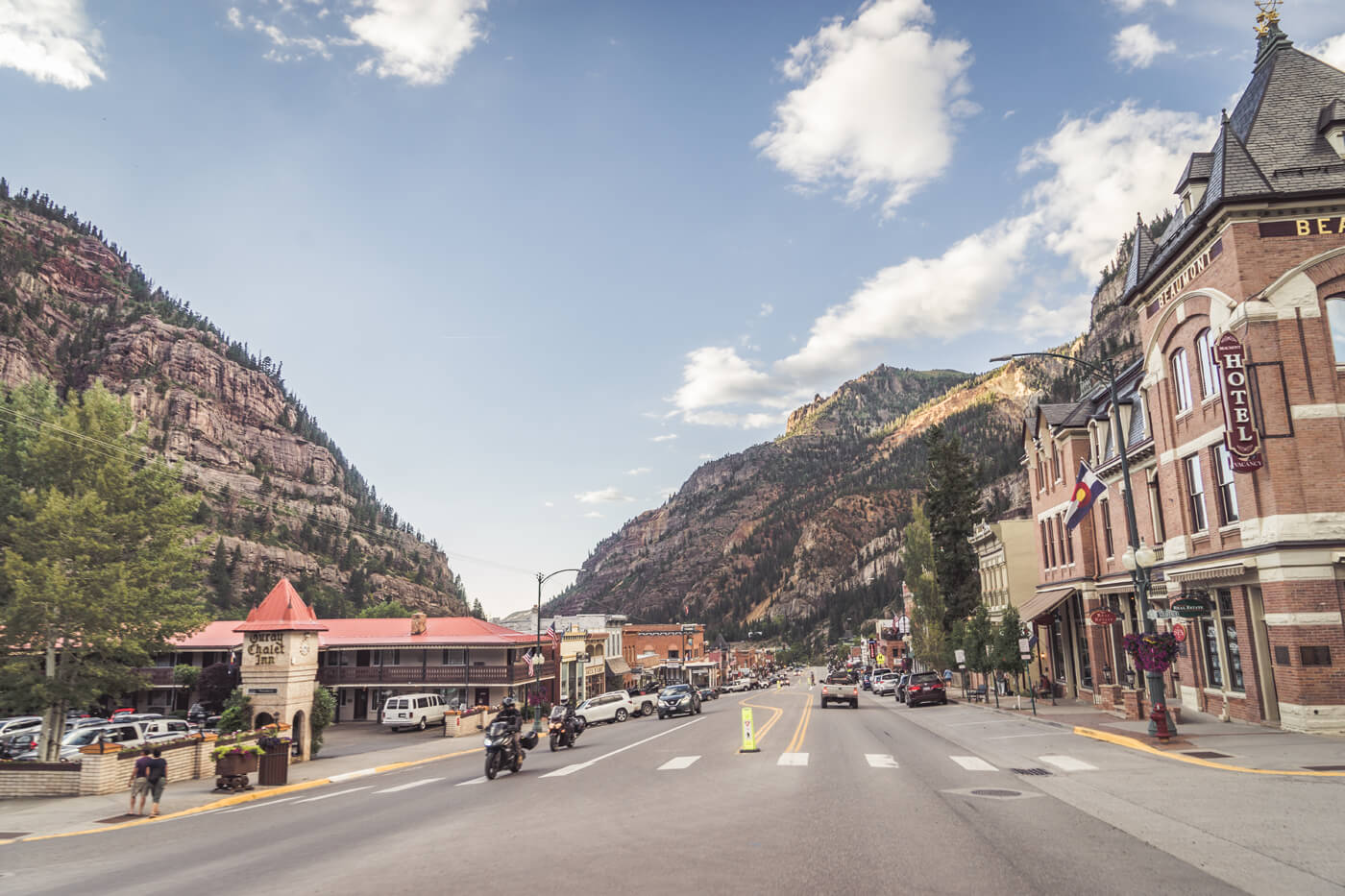 Ouray is at the heart of the best off-roading and remote vistas in the rocky mountains.
With a population of a little over 1000 people, it is a remote secret hidden in a valley surrounded by 14,000-ft peaks. Ouray is located in the San Juan mountains in southwestern Colorado, about 40 miles south of Montrose. Ouray is connected to Silverton and Durango by the Million Dollar Highway, which crests at just over 11,000 feet.
Originally, the area was settled in 1875 by miners chasing silver and gold in the surrounding mountains, and by 1877, gold was found in the Imogene Basin six miles southwest of Ouray. By 1902, the various gold veins around Ouray had produced more than one million ounces of gold and had more than 30 active mines. In 1877, the population had reached 1,000 people and has stayed fairly consistent ever since.
The entirety of Main Street is on the National Historical registry, with most of the buildings dating back to the late 1800s and is where group photos from locally hosted events like FJ Summit are taken. Most of the economy of the town is focused on ice climbing, hiking and off-roading. The best known trails lead to Yankee Boy Basin, Engineer Mountain, and Black Bear Pass with Uncompahgre Gorge being home to dozens of waterfalls from 80 to 200 feet tall. If you're visiting Ouray, there is no bad time to do it depending on what you want to do. Summers are warm in the day and cool at night, often with thunderstorms in the afternoons in late summer. Winters are cold and long with considerable snowfall. Mountain passes usually remain closed until mid-summer when snow has melted to the point that dozers can re-open the trails.
If you're interested in learning more about Ouray, pack a bag or visit their website.