A South American Overland Adventure
The Fly and Buy Two-Month Overland Adventure of a Lifetime
The overland adventure started when I touched down in Santiago, Chile, a few days before the New Year with my fiancée. She had caught a nasty cold from her nephew back in the U.S., and I soon came down with the same two-week-plus illness.
Only four weeks after landing on the continent, we found ourselves in southern Patagonia, along a remote section of Argentina's Ruta 40 with a blown engine in the 4Runner we'd purchased. That's when the adventure truly began. Let's just say our two-month South American overland adventure did not go as planned.
The Concept
We had worked hard for over a year to carve out two months of our busy schedules for a big vehicle–based overland adventure in South America. She worked as a traveling ER nurse for a year to make the schedule and finances work. I'm a freelancer, so I'd have to continue working on the adventure, but on a reduced workload.
"As with all Chilean vehicles, it wasn't inexpensive, costing us nearly double what a similar vehicle would cost in North America."
While I was itching for a minimalist adventure motorcycle adventure, I didn't feel comfortable tackling the routes I wanted to explore two-up on a loaded bike, and my fiancée isn't a rider herself. This led us to explore buying and shipping a four-wheeled overland adventure vehicle, which would have cost us more than $6,000 and a bunch of time and hassle. We also looked at long-term, two-month vehicle rentals. The rental option for a basic 4×4 would have cost about the same. A camper van or well-equipped overland vehicle rental would have been north of $8,000.
The Fly & Buy Option
Not having anywhere near the budget required to blow over $6,000 on a vehicle for our two-month trip, we looked into what it would take to buy a vehicle in South America that we'd sell at the end of our trip. While it wouldn't be all that easy, Chile is by far the easiest country to make it happen as an American. The idea is that we'd buy something up front that would be in good shape, well taken care of and be easy to resell quickly for a good price.
We worked with a fixer in Santiago for a few weeks, which helped point us in the direction of good buys and sort out all the necessary paperwork. After scouring the internet for vehicles worthy of the adventure for weeks, going through the hassle of test driving a few and becoming impatient to start the adventure, we settled on a vehicle we had initially passed up.
The 4Runner
I thought a 4Runner would be the most obvious, and boring, choice possible. Capable, reliable, easy-to-source parts, good resale and just large enough for us to camp inside. As an automotive enthusiast, I was looking for something a little less obvious. After not really finding anything that wasn't in extremely poor shape, as vehicles in Chile don't seem to be very well taken care of, we settled on a 4Runner. As with all Chilean vehicles, it wasn't inexpensive, costing us nearly double what a similar vehicle would cost in North America.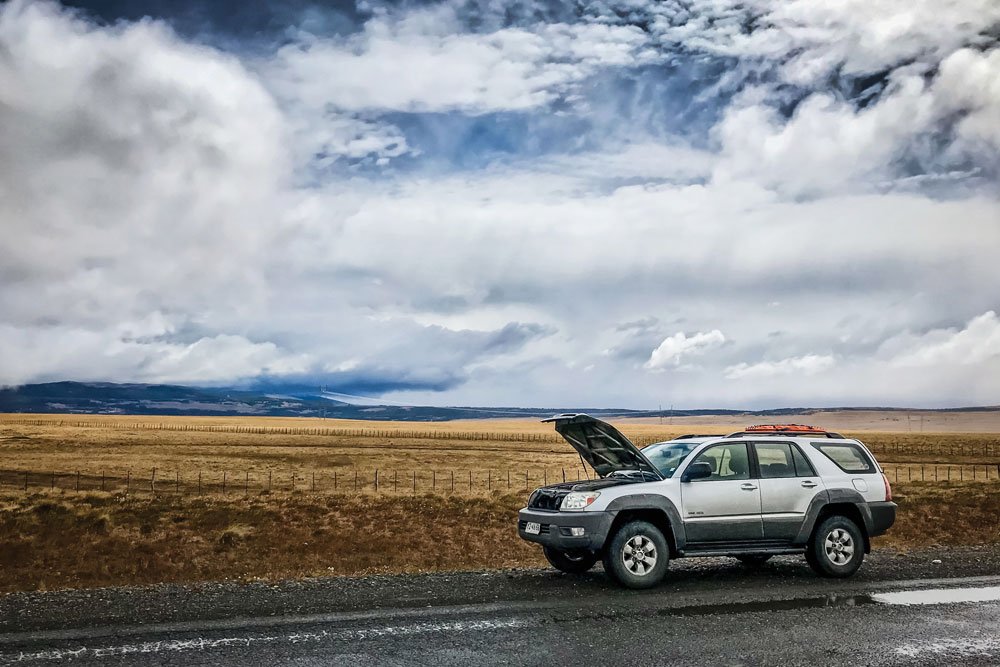 The Toyota 4Runner we ended up purchasing was an '05 V-6 petrol model. It had been previously owned by a string of overland travelers who had done very similar trips to what we had planned. Sadly we later found out those travelers oftentimes treat their vehicles like rentals, which is to say not very good and not very on top of maintenance.
"Our trip south had ended, but we pushed our ferry departure up a week and headed north to Puerto Montt, through the insanely beautiful Patagonian Fjords."
We first had the 4Runner checked by a few mechanics. We also had new shocks and a new battery installed, replaced the filters and had an oil change performed. We even gave it a good deep clean before loading in all our things for the adventure ahead. After a few days and a good chunk of change, we were ready for the big overland adventure ahead.
Our Route
We actually planned little in the way of a route before heading on our adventure to South America. We spent our pre-trip time saving money, planning for the vehicle purchase and generally opening ourselves up to whatever interesting roads that we came across on our travels. We figured, in general, we'd drive south through Chile and then back up through Argentina. We'd focus most of our time in Patagonia, as it seemed like the most interesting region.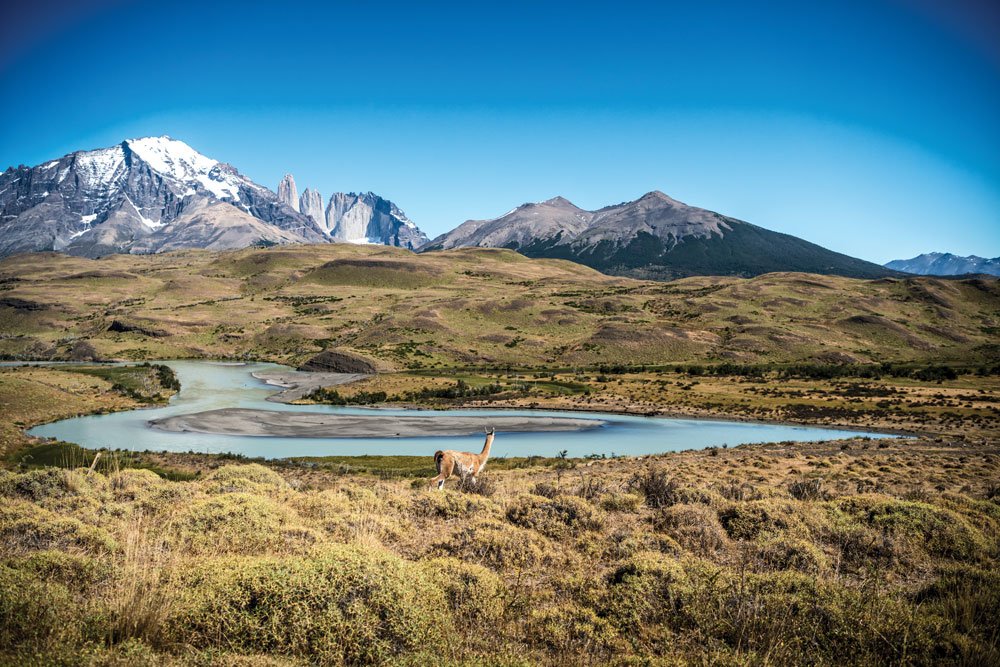 After some local wisdom and words of advice from travelers we spoke with once on the ground in Santiago, even that general plan was thrown out the window. After spending the first two weeks of our trip sick and securing a vehicle in Santiago, we only had about a month and a half left. We did a bit more research and decided that we'd be best served by crisscrossing the Argentinian and Chilean border down the length of the Andes, with our first destination being Mendoza, Argentina. After reaching the tip of South America in the town called Ushuaia, we'd head back north on a ferry through the Patagonian Fjords.
Best Laid Plans
Of course, that general plan also didn't quite go as planned. While we had planned to drive to the end of the road in Ushuaia, we only made it to Southern Argentina, about 60 miles north of Puerto Natales, Chile, in the 4Runner.
Cruising down Ruta 40 at 60 mph, the 4Runner engine took its last breath. It had apparently ingested a lot of coolant, presumably through a blown head gasket, and had seized. After consulting with some mechanic friends back home via the Garmin inReach satellite communicator, we quickly came to the realization that our trip in the 4Runner had probably come to an end.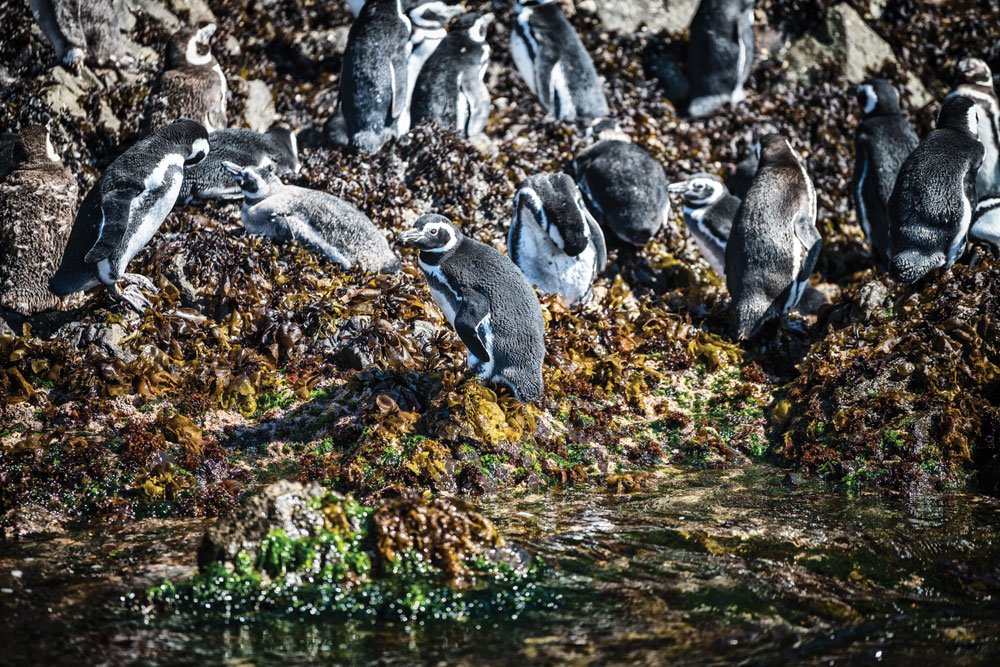 After waiting on the side of the remote Argentinian highway for about three hours, we finally waved down an amazing Guatemalan couple in a truck camper. They towed us over 60 miles through massive rainstorms, over a mountain range and through an international border to get us to the nearest mechanic. Luckily, I had brought a recovery strap and two soft shackles for such an occurrence. I can't explain how nerve racking it is being attached to a big truck you can't see around by a stretchy short strap, in crazy weather and road conditions, with no communications with the tow vehicle and little in the way of brakes.
In the end, after a few days of intensively researching our options, we sold the 4Runner for scrap to the local mechanic in Puerto Natales. Our trip south had ended, but we pushed our ferry departure up a week and headed north to Puerto Montt, through the insanely beautiful Patagonian Fjords. The ferry was a four-day journey without internet or much to worry about. It was a good time to collect our thoughts and appreciate the grand adventure we were on, even if it wasn't going to plan and had just gotten very expensive.
The 4Runner Days
The 4Runner was honestly the perfect choice for our trip, besides the failure it suffered. Aside from poor fuel economy and high fuel prices, the 4Runner was a great travel companion. During our ownership it went to remote places with ease, cruised the highway comfortably at speed and made for a great basecamp when the weather got rough. The weather in Patagonia changes quick and often, and wind and rain are regular occurrences. Having the 4Runner to hunker down in was extremely comforting.
The Trip Must Go On
With the pittance we received for the non-running 4Runner we rented a tiny car for two weeks to finish our adventures back to Santiago. While we didn't have the money, time or energy to go and do everything we wanted, we did get to complete most of the rest of the trip. The tiny rental car was remarkably adept at handling the rough South American "roads," at least with some finessing of the skinny pedal and the manual gear box.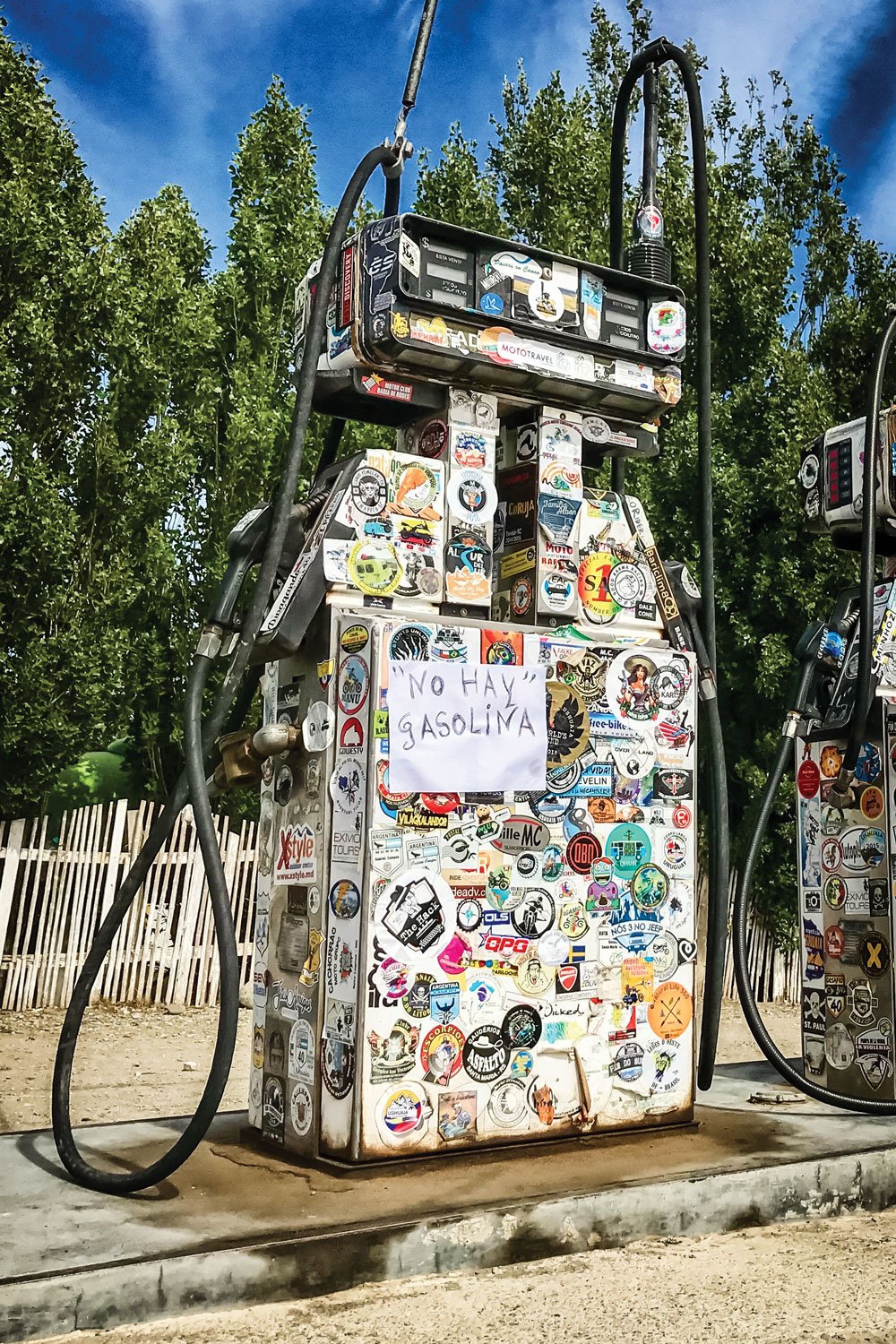 The big change was that we were now sleeping in our tent, hotels and AirBnBs instead of inside our vehicle. This proved costly and required more planning, but really didn't hinder the trip in any way.
Would I fly and buy again for a big international overland adventure? I think I would. It is a really good option in parts of the world where shipping costs and hassles are prohibitive and in countries that allow foreigners to own vehicles. Sure there are risks with any vehicle purchase. I'd recommend doing more research before your trip on local vehicle options and try hard to get a vehicle with maintenance records. Otherwise you just need to roll the dice like I did, which can go either way.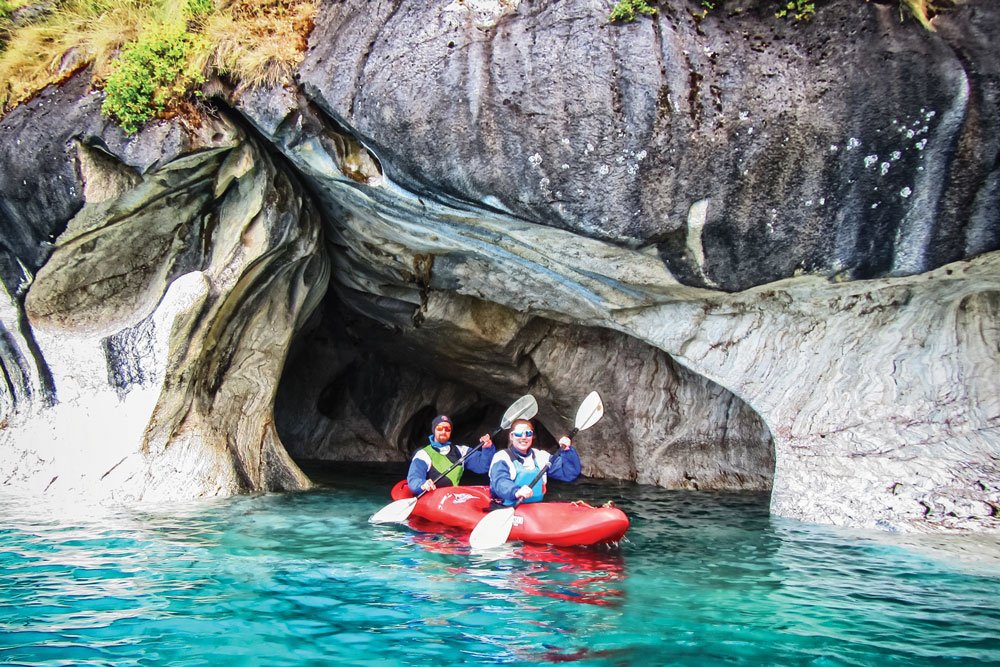 Adventure travel is all about adapting to the ever-changing world in front of you. Finding a fun and safe way forward is the key to a good trip. Our two-month fly-and-buy South American overland adventure didn't go at all like we thought it would, but it was still amazing and full of lasting memories.
The adventure only truly begins when …
Editor's Note: A version of this article first appeared in the November/December 2019 print issue of Tread Magazine.