Digging the DMOS Delta Shovel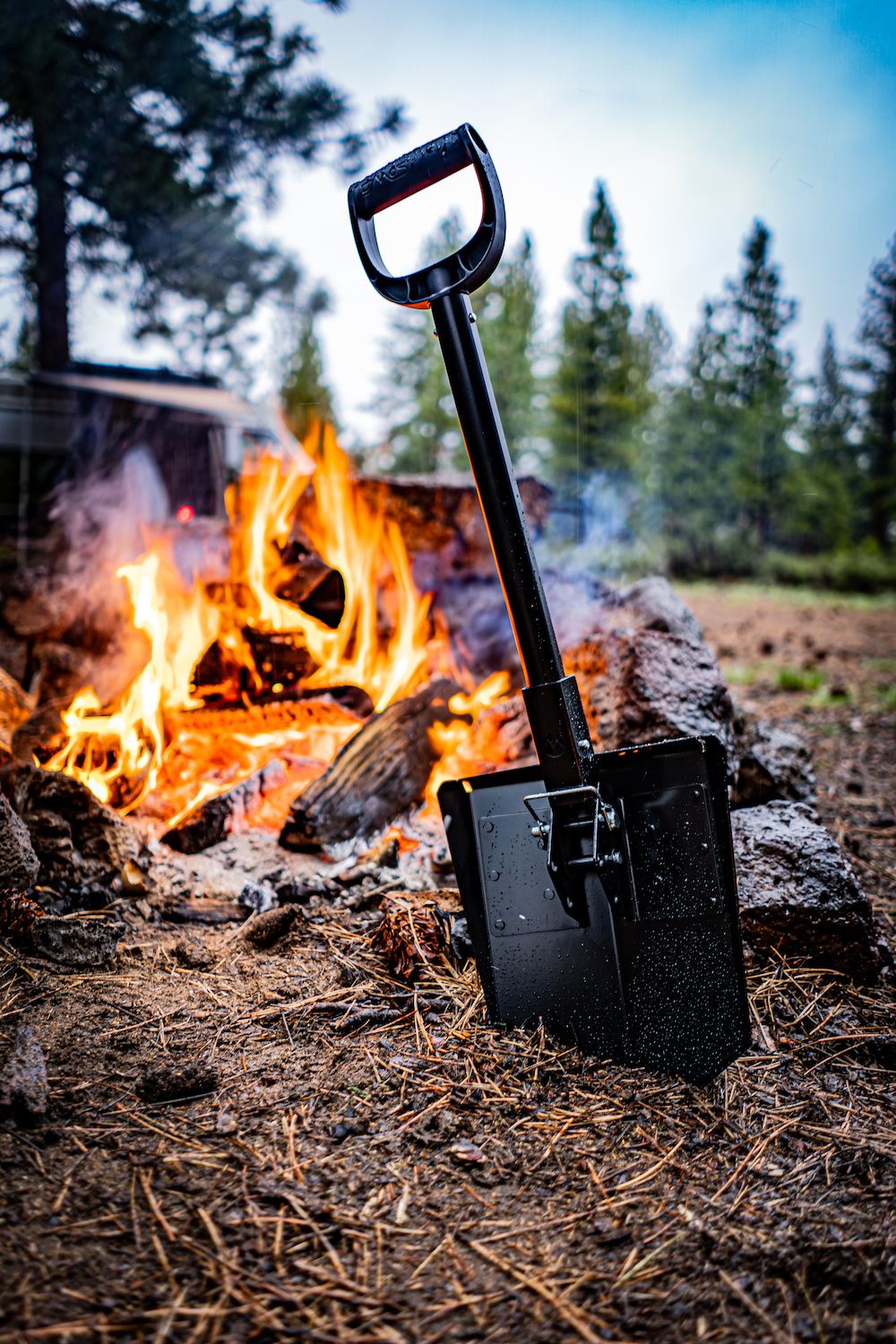 In what seems like in a blink of the eye, DMOS busted onto the off-road scene with their well-liked Alpha and Stealth shovels, appearing all over the place, on all the cool rigs on the trail and on your social feed. The compact, folding shovel did everything that an overlander needed it to and stored away compactly until needed. And they are back at it again innovating the way we look at digging and the tools that we do it with the newest addition, the DMOS Delta Shovel.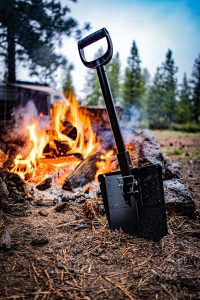 The DMOS Delta Shovel is a compact, portable feat of engineering that offers full-sized shovel dimensions in both 6061 Aircraft Grade Aluminum and 12 Gauge Cold Rolled Steel. The Delta is proudly made in DMOS' Oregon factory.
DMOS worked with those who use shovels on the daily to see what they needed in a hard use shovel. This group included off-road instructors, wild land firefighters, professional drivers and explorers, and park trail builders. The result of all this research and development is their seventh shovel, the Delta.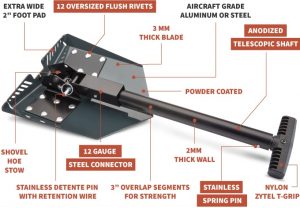 The Delta Shovel fits right between E-Tools and full-sized contractor shovels. It's designed to have all the other sized shovel's strengths, but none of their weakness. If you need a full-sized shovel you can take with you anywhere, you'll want to take a good hard look at the Delta. We have one that we worked with and we can tell you first that you won't look too hard at it to realize that it's a shovel you'll want with you on and off the trail.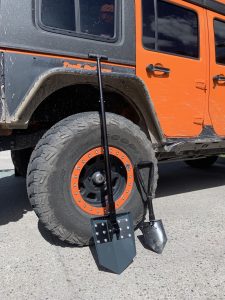 Delta is tested to lift over 1,000 pounds, so it won't fail you — even under extreme use. With a foldable 3-position head, the Delta can be used as a shovel, a hoe, or folded for compact storage. A collapsible shaft allows you to use it at three different lengths. Additionally, after speaking to professionals who got to use their prototypes, their engineers have updated the production Delta units to further increase its strength and reliability. It features tightened connector tolerances and added bronze bushings for silent operation as well as the use of strengthened connectors and an updated blade color, finished in Agate Grey. Other limited-edition colors are planned for the future.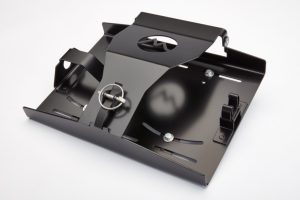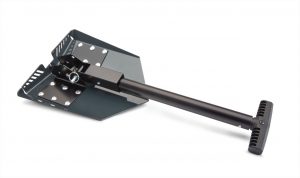 The Delta's retail price is listed at $199 and is available on Kickstarter at the time of this article's writing and is already fully funded. After the Kickstarter campaign ends on August 21st, 2019, the Delta will be available through DMOS directly on their website.
Read a more complete review on the DMOS Delta Shovel in the January/February 2020 issue of Tread.