Product Spotlight: Goose Gear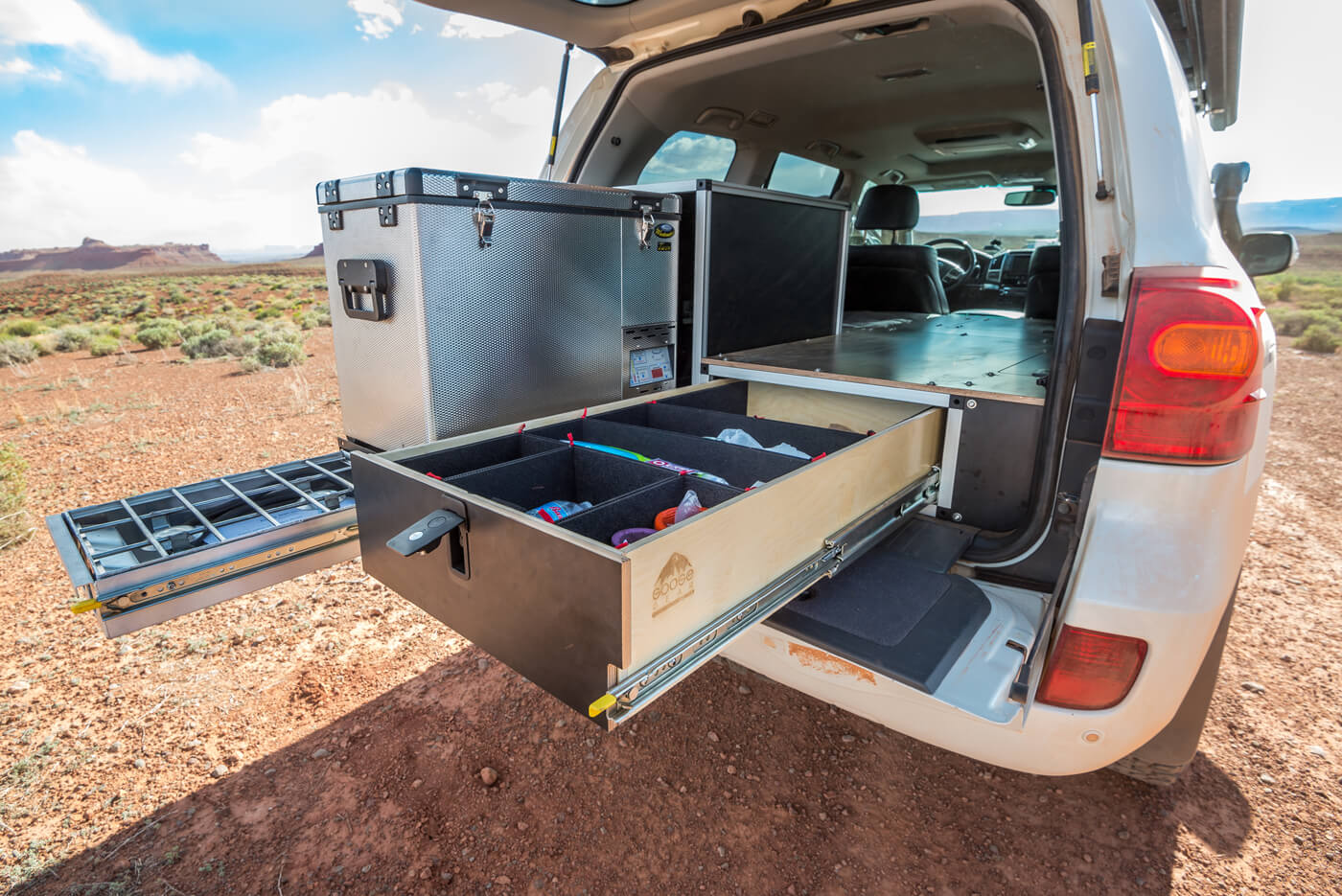 Goose Gear's origins goes back to post-war 1952 in sunny SoCal—Huntington Beach to be specific. Pazzulla Plastics, a family-owned business, eventually turned itself into Goose Gear over the course of three generations of family. The bread-and-butter has always been in the laminate manufacturing business, and they have 60 years of experience to back that up.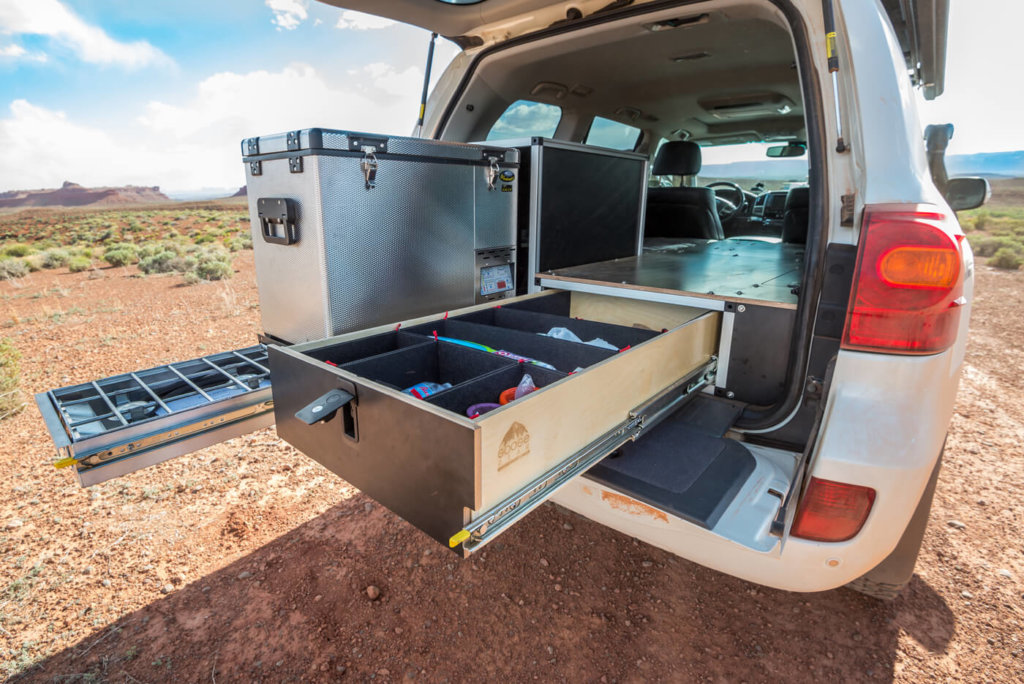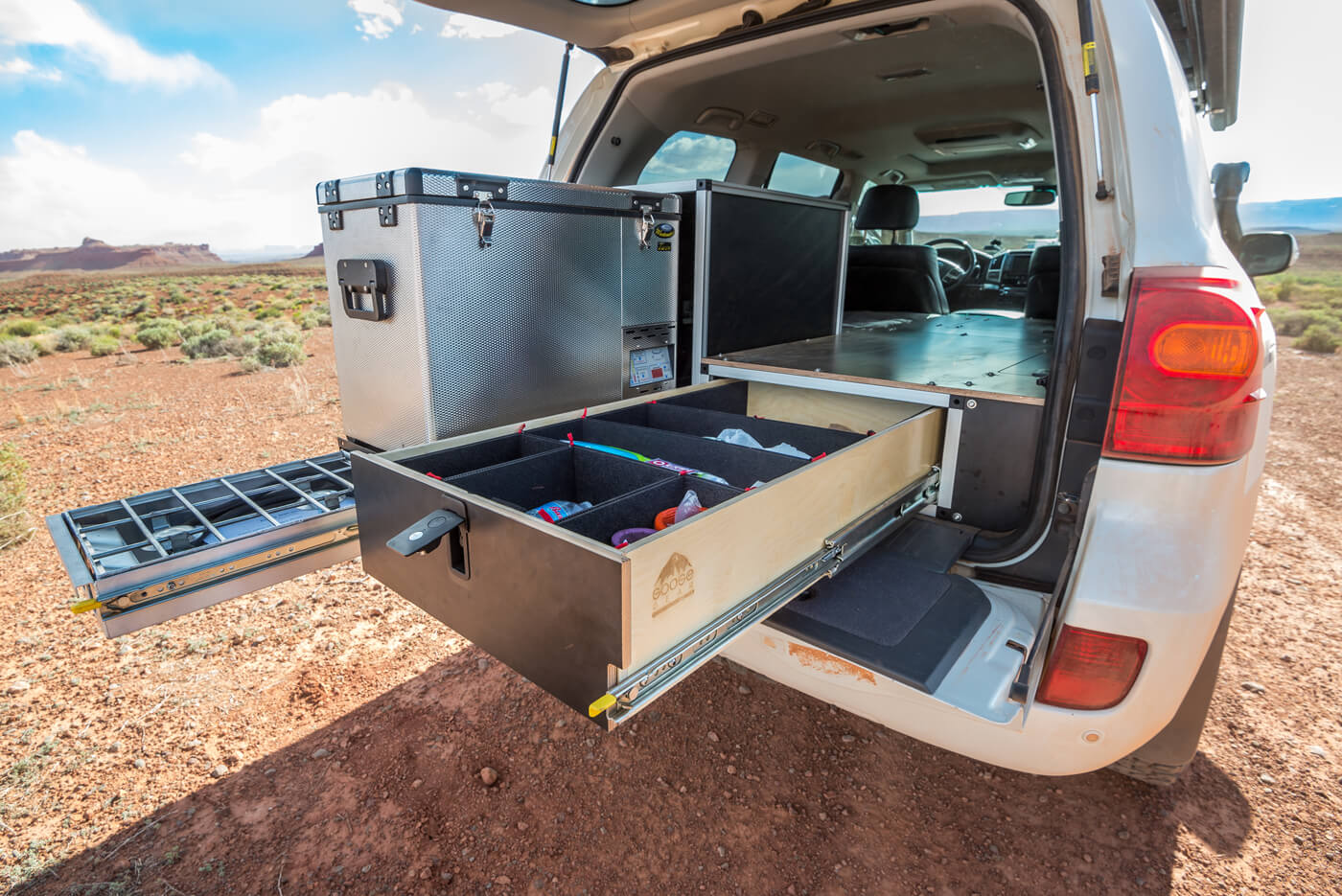 Goose Gear now focuses on crafting durable cabinets, designed for off-road trucks, SUVs and campers of all kinds. Their special birch ply is coated in house with their own special formulation of plastic laminate for a durable and reliable surface and an incredibly strong, yet lightweight core. Everything, from the laminate to the aluminum cabinetry frames, is made on state-of-the-art CNC machinery for precision fit and highest quality.
Goose Gear makes products ranging from plate systems that transform your cargo area to a durable, flat surface for attaching accessories, to sleeping platforms to full on drawer systems and their CampKitchen setup that houses a fridge, stove and drawer.
If you're looking for the best storage solution around for your rig, then give Goose Gear a call and tell them what you're trying to do. Their experienced staff will help guide your vision with first-hand advice and the means to customize their products to your needs.
Visit goose-gear.com for more information.