Winter Knives: MADE THE CUT

New winter knives for the cold
In this edition of Made The Cut, we take a deep dive into the latest knife releases that will carry us through the winter months. This selection displays quite a varied collection, with pocket-sized winter knives designed for multiple purposes. Carry one in your pocket, pack or the center console of your rig; a good folding knife is bound to come in handy at a moment's notice. Now without any further delay, let's examine the latest blades of winter.
Fällkniven/U1ic
OPEN LENGTH: 5.83"
CLOSED LENGTH: 3.39″
BLADE LENGTH: 2.52″
BLADE MATERIAL: Elmax
HANDLE MATERIAL: Desert Ironwood
WEIGHT: 2.57 ounces
MSRP: $243
CRKT/Squid II

OPEN LENGTH: 6.97"
CLOSED LENGTH: 4.25"
BLADE LENGTH: 2.68"
BLADE MATERIAL: Böhler M390
HANDLE MATERIAL: Micarta
WEIGHT: 4.8 ounces
MSRP: $185
SOG/Altair FX – Dusk Purple
OPEN LENGTH: 7.2"
CLOSE LENGTH: 4.0"
BLADE LENGTH: 3.2″
BLADE MATERIAL: CRYO CPM 154
HANDLE MATERIAL: GNR
WEIGHT: 1.9 ounces
MSRP: $125
sogknives.com
Opinel/N°08 Outdoor Orange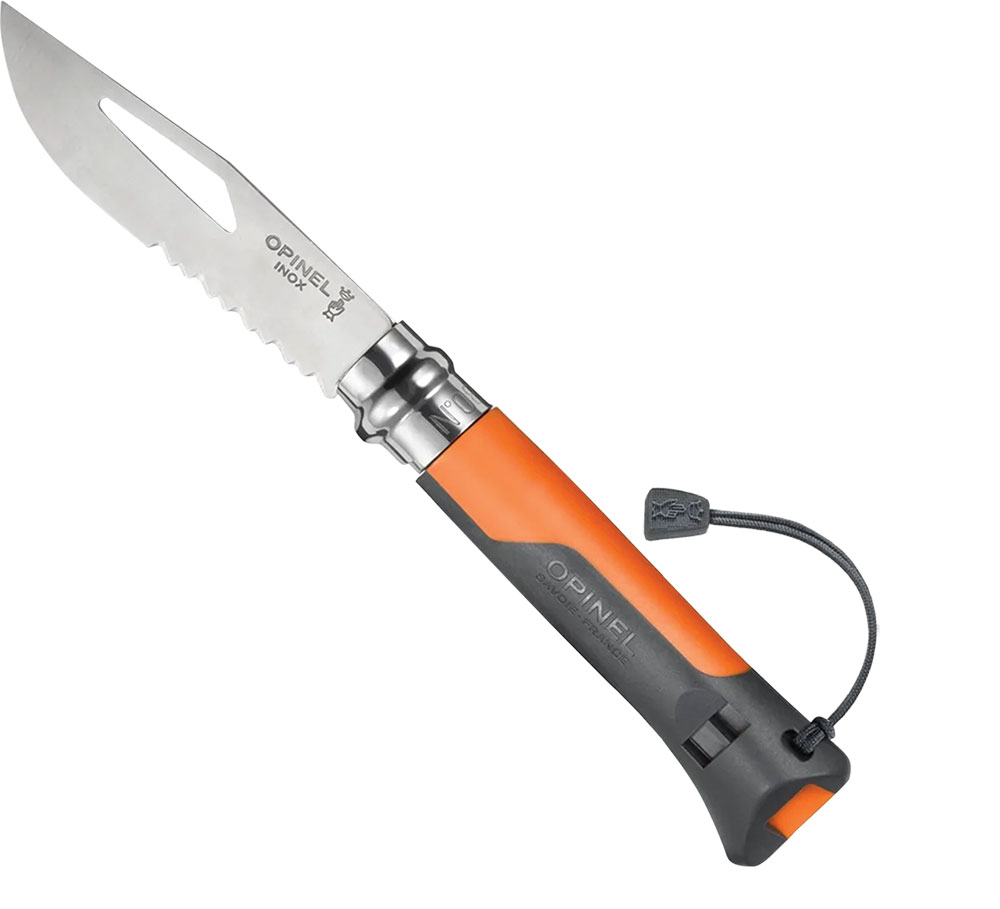 OVERALL LENGTH: 7.5"
BLADE LENGTH: 3.25″
BLADE MATERIAL: 12C27 Sandvik
HANDLE MATERIAL: Fiberglass-reinforced polyamide
WEIGHT: 1.5 ounces
FEATURES: 110 dB survival whistle and shackle key
MSRP: $39
Kershaw/Cargo

OPEN LENGTH: 7.5"
CLOSED LENGTH: 4.3"
BLADE LENGTH: 3.2″
BLADE MATERIAL: D2
HANDLE MATERIAL: Glass-filled nylon
WEIGHT: 2.3 ounces
MSRP: $72
Zero Tolerance /0308BLKTS

OPEN LENGTH: 8.9"
CLOSED LENGTH: 5.2"
BLADE LENGTH: 3.75″
BLADE MATERIAL: CPM 20V
HANDLE MATERIAL: G10 front, titanium back
WEIGHT: 6.9 ounces
MSRP: From $440
Editor's Note: This story first appeared in the Nov/Dec 2022 edition of Tread Magazine.