Cold Weather Gear Essentials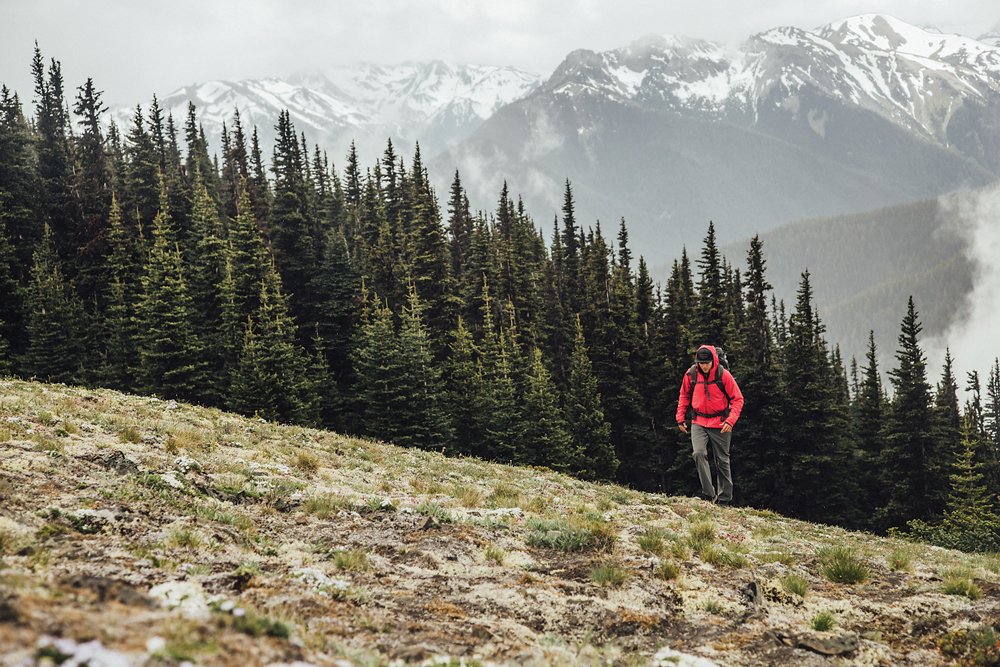 Baby it's Cold Outside
You can still enjoy the outdoors when the weather becomes bitterly cold. Even though we're moving into spring, the frigid weather seems to be lingering longer as of late. Why not be prepared? Having the right gear for your cold weather adventure can mean all the difference between being ecstatic or being miserable outdoors.
You've checked all your vehicle's fluids and battery and outfitted it with the proper tires to handle frosty temperatures and the snow. Now that your rig is winterized and ready to brave the elements, it's time to ensure you're equipped for your next cold weather adventure.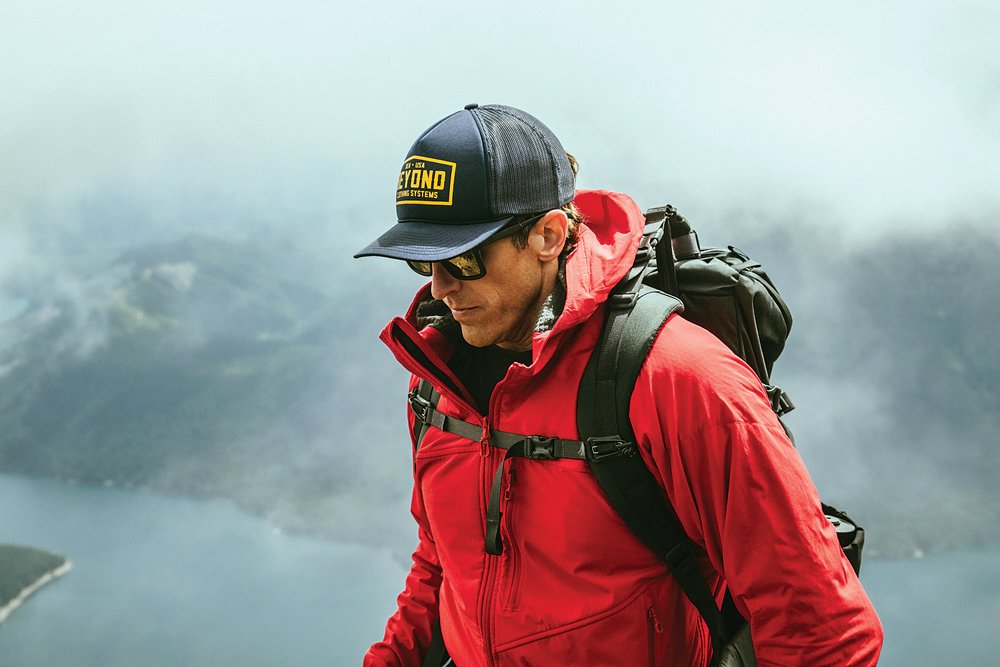 First Line of Defense: Apparel
Your first layers of protection from the cold weather are the clothes on your body. A good base layer helps to pull moisture away from the body and regulates core temperature. This benefits you tremendously during more strenuous activities, such as hiking, climbing, or skiing. You'll want to avoid materials like cotton, as it does the opposite and absorbs moisture. Brands such as Smartwool, Black Strap, Ridge Merino, and Patagonia offer merino wool and polyester base layers. Merino wool is more expensive and the more comfortable option, while polyester is more durable and tends to be cheaper. Regardless of your preference, both materials perform better than their cotton counterparts.
Another key component to your warm wardrobe is a pair of good socks. We prefer merino wool socks as they provide cushioning and support and regulate temperature with its moisture-wicking properties. Darn Tough makes a darn good sock, as well as other brands such as Fits, Stance and Smartwool.
"… remember the sun is just as harmful in cold weather … use sunscreen and sunglasses or goggles if you're in the snow."
When it comes to versatility, a quality jacket and pair of pants will go a long way. You'll want one that provides warmth while protecting from rain, wind, and even snow. A technical jacket, such as the Beyond K5 Aptus jacket, is packed with innovation to combine light, stretchy, and comfy construction with long-lasting durability and heat-packing insulation. While pants come in all shapes, sizes, and varieties, be sure you find some that tackle the cold and snow. For colder weather, you'll want a technical pant that will wick away moisture, keep you insulated, and is comfortable all day, like the Beyond K5 Testa softshell pant.
Don't forget to cover up your extremities. Your head, hands, and feet need some warm protection, too. A good beanie/knit cap can not only help keep your hair and head dry, but also keep it warm. And quality gloves can help protect your hands from frostbite. One of the most important items for your arsenal are a good pair of boots. One of our favorite brands, Danner from Portland, Oregon, makes a wide array of footwear for all adventures. For colder climates, we recommend the Danner Artic 600 for both on and off the trail use. These boots are made with a comfortable Vibram midsole and Nisqually Arctic Grip outsole for traction on snow and ice. To help keep your feet dry and warm, the boots are constructed from 200G Primaloft insulation and waterproof protection.
For those looking for extra warmth during adrenaline-fueled activities, a balaclava can provide additional insulation and protection for your head from all angles. This comes in handy when the wind is blowing or if you're charging down a snow-covered mountain on your snowboard or skis. Black Strap makes several variations of the balaclava facemask with an ergonomic design for comfort, UPF 50+ UV rated for sun protection, and are made with dual-layer moisture-wicking materials that are breathable.
Another thing to remember is the sun is just as harmful in cold weather. You'll want to remember to use sunscreen and sunglasses or goggles if you're in the snow. Snow blindness can occur from being out in the snow or even white sand, both of which are highly reflective of ultraviolet radiation. Whether you're skiing/snowboarding or mountain climbing at high altitudes where the sun's UV rays are stronger, be sure to protect your vision with sunglasses or goggles from quality brands such as Oakley, Zeal, Smith, and many others.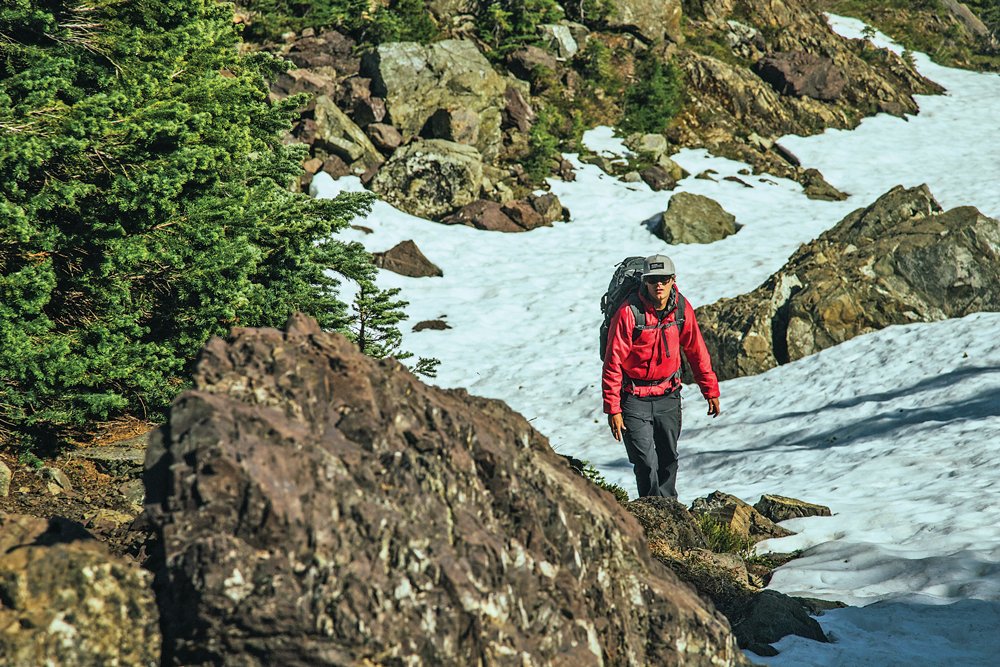 The Right Camping Gear
A quality tent is one component to help with a good night's sleep while out in the wild. Various options are available for both on the ground and up on top of your vehicle, each having advantages. For those equipped with rooftop tents from brands such as Tepui, iKamper, James Baroud, and Roofnest, warmth may come easier, as many of them are outfitted with a nice sleeping pad and the ability to seal openings to prevent drafts, all while the rooftop elevation keeps your body off the cold ground. However, ground tents come in all shapes, sizes, and capabilities while being more affordable and more portable. Brands such as The North Face, Alps Mountaineering, Big Agnes, REI, and Black Diamond make incredible four-season tents that will get you through a night of freezing temperatures. You'll want to look for a tent made with superior materials such as Denier, polyurethane, and silicone with a strong frame and steep walls in the case of harsh weather such as rain or snow. You will also want to prevent tent condensation as it can become frost inside the surface of the tent and be transferred to your clothing and gear. Wet apparel and gear equal a miserable time. To stop condensation, you'll want to vent the tent.  Also, avoid cooking in your tent and bringing snow/water inside, including what's attached to your boots. Did you know exhaling in your sleeping bag can create a liter's worth of water at night? That surely will lead to degradation of your insulation.
Another key piece of gear is a quality sleeping bag built for colder temperatures. Much like other gear, sleeping bags are available in temperature-specific options. When selecting the right one for you, consider these things: temperature rating, insulation, shape, size and weight, construction and materials, and features. We love the winter sleeping bags offered from brands such as Big Agnes, The North Face and Sierra Designs. One sleeping bag in particular we have tested and enjoyed is the NEMO Riff 15°F — a top-of-the-line backcountry ultralight spoon-shaped sleeping bag constructed from 20D Nylon Ripstop with DWR and a 30D Nylon Taffeta with DWR lining. It keeps you warm and dry throughout the night when the temp drops.
"A portable firepit can make any campsite cozy."
Be sure to think about insulating yourself from below. You'll want to pair your sleeping bag with a sleeping pad. Not only does it provide extra comfort from the hard and often icy ground, but it also provides additional insulation from the cold. You can choose from three types of pads: air, self-inflating, and closed-cell foam. Each has its pros and cons; your choice is a matter of preference. We love the NEMO Equipment Roamer, which self-inflates in just a few seconds and is built for the cold at 4.15 inches thick, but packs down to the size of a sleeping bag. The pad is lightweight, ultra-comfortable, and soft to the touch, yet durable enough to be used on rough surfaces and tossed around. It also can be conveniently used in the back of a truck or inside a cabin of a rig for more options.
When using a ground tent, be sure to have insulation between you and the ground from a sleeping pad and a sleeping bag made for the temperature outside. For those who require a bit more versatility or would rather keep their sleeping bag inside their tent, a technical blanket comes in handy. Technical blankets feature many of the advanced innovations of sleeping bags, like modern materials that are often water-repellent, durable, and insulated, but with more options for use. Wrap yourself next to the fire on your favorite camp chair or use it as an additional layer on the ground of your tent. A few solid options are the Rumpl Down Puffy Blanket, Kammock Mountain Blanket, and NEMO Puffin Insulated blanket.
A portable fire pit can make any campsite cozy. Made for travel and constructed from lightweight materials, designed to easily fold up and pack away, and built for various occasions and usage, a fire pit is a valuable asset for cold conditions. If you prefer using wood or charcoal, then we suggest the Snow Peak Pack and Carry Fireplace Kit, which is a great all-in-one solution that provides not only the warmth of a fire pit but also doubles as a grill. When firewood or charcoal isn't an option, or you're looking for convenience, then a propane fire pit is a great item to have with you. The Outland Living Deluxe Fire Pit and Camp Chef Redwood Fire Pit are two top choices available.
If you are environmentally conscientious, you may want to think about the propane you use. While very convenient, those popular, small, green, single-use propane bottles are also horrible for the environment. Millions of them end up in landfills each year. The Ignik Gas Growler is one option to help prevent this. The Gas Growler holds the equivalent of five small green propane bottles and is refillable to help provide gas for fire pits, stoves, and other appliances.
It is important to remember is to stay hydrated and consume calories while in the cold as this helps regulate body temperature. To prevent your beverages or soups from freezing, a double-insulated, vacuum-insulated, stainless steel tumbler/container is key. Brands such as Hydro Flask, YETI, and Pelican have plenty of options to choose from and are available in various shapes, sizes, and styles.
Keeping Your Power Warm 
Snow-capped mountaintops, frozen lakes, and snow-covered plains make for amazing scenery and inspiring landscapes. For those who want to capture the winter wonderland and preserve the memories with a photo, FaceTime with friends from a smartphone, or e-mail images with a laptop, you may want to consider a portable power station. Cold weather drains battery life dramatically. To ensure you're not missing out on the next photo opportunity, stuck in the cold without any communication, or simply need to work while on the road, you'll want to be prepared with portable power. We love the Anker Powerhouse 200 for its extreme portability and power it provides on the go from a multitude of ports.
"Cold weather drains battery life dramatically. To ensure you're not missing out … you'll want to be prepared with portable power."
Another option to preserve battery life is to use Ignik's Air Activated Device Warmers, available for both phones and tablets. Medical-grade adhesive connects the warmer without marring the case using a patent-pending temperature system. Just stick the warmer on your battery to help sustain battery life in a pinch.
With a few of these cold-weather gear essentials, you'll be set for your next winter or early spring adventure. Late snowfalls certainly shouldn't deter adventures. In fact, you may even be able to pick up the right gear with a little off-season discount.
Also, check out these winter camping tips to make your next adventure unforgettable.
Enjoy this story? Enjoy the whole issue … for free! Click here to download your FREE copy of Tread March/April 2020.
Editor's Note: A version of this article first appeared in the March/April 2020 print issue of Tread Magazine.