Hammer Down: 2018 Jeep Wrangler JLU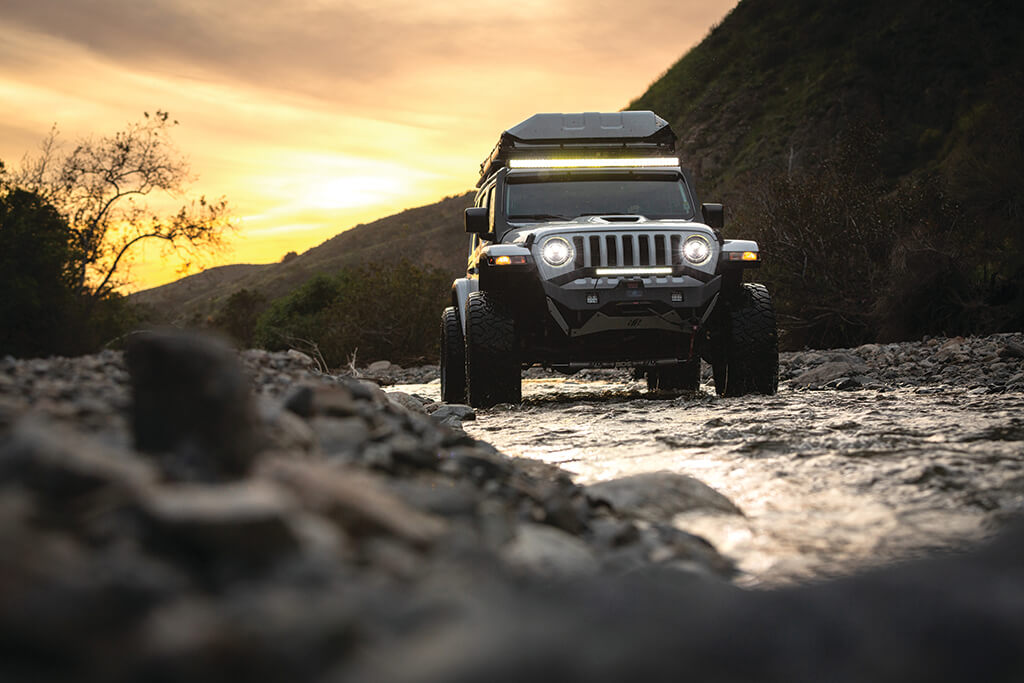 The search for new opportunities sent Ralph Rubio westward to California where he found a desire to explore the outdoors and the opportunity to join the overland movement with his 2018 Jeep Wrangler JLU.
In 2011, economic downturn forced Rubio to find new employment when the company he worked for in Florida closed its doors. After a visit to the annual SEMA Show in Las Vegas, Rubio picked up a new job with TSW Wheels in California. It was then that he could explore areas of his new state with road trips and exploration. What he didn't expect was lofty expenses from hotels. This lead him straight into the arms of overlanding, where he could spend his free time with his wife exploring the land around him without the heavy costs that accrue when traveling the traditional way.
Like most people who start a build, Rubio didn't hold back on the mods he made. And being in the car industry, he was exposed to the best in the business to suit his tastes and budget. After deciding on a 2018 Jeep Wrangler JLU for its durability and reliability, his dreams of wanderlust came true when he set eyes on the brand-new Jeep at JStar Motors in Anaheim, California. He then started to mold it to his liking with a BDS Suspension, Fox shocks, a BDS dual steering stabilizer and more.
The path that lead him to California also took him back to SEMA the following year, when he offered up his chariot to Delinte Tires for their booth. From that point on he was given a green light and they went full on to dial in the 2018 Jeep Wrangler JLU to build it into the ultimate rig. With help from The Shop OC, more mods were made like a Hammerhead front bumper, rear bumper and side steps, along with a Warn winch and electric Freespirit Recreation rooftop tent.
As time continued, Rubio continued at modify and add to his vehicle to get the lighting just right, intake and exhaust up to par, along with improvements in the sound department. It's not difficult to see the effort put into this clean build that showcases solid design and functionality as showcased in the video below created by Mike Arcilla from MA Films.
For the full story, more pics and more details, read the full feature here.