Have Camera Gear, Will Travel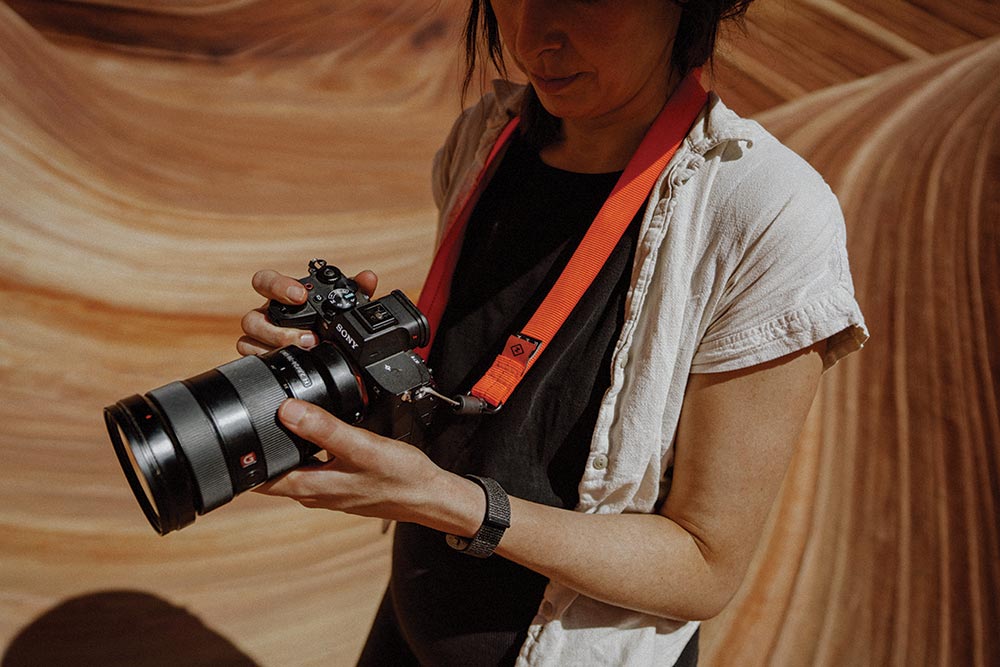 High Adventure with the Whole Family Starts with the Right Camera Gear
We've all heard the phrase, "pics or it didn't happen," at some time or another. Technology and social media have made it easier to connect to others and share photos and videos while traveling. Whether you're looking to share your best sunset selfie or an epic magazine cover photo, you'll need the right camera gear.
While having the latest photo gear may not make you a better photographer, it can certainly make shooting photos more enjoyable during the journey. Having the right accessories can provide a solution to clean, protect, organize, and safely store your precious equipment. It can also help to inspire confidence as a photographer knowing that you are well equipped to capture the moment. Professionals and hobbyists alike can appreciate products that make their time on the trail more efficient, comfortable, and stress-free so they can spend more time enjoying the outdoors.
From DSLR and mirrorless cameras to your smart phone, we've selected a few pieces of equipment to help with your next photography adventure.
Nomatic / McKinnon 25L Camera Bag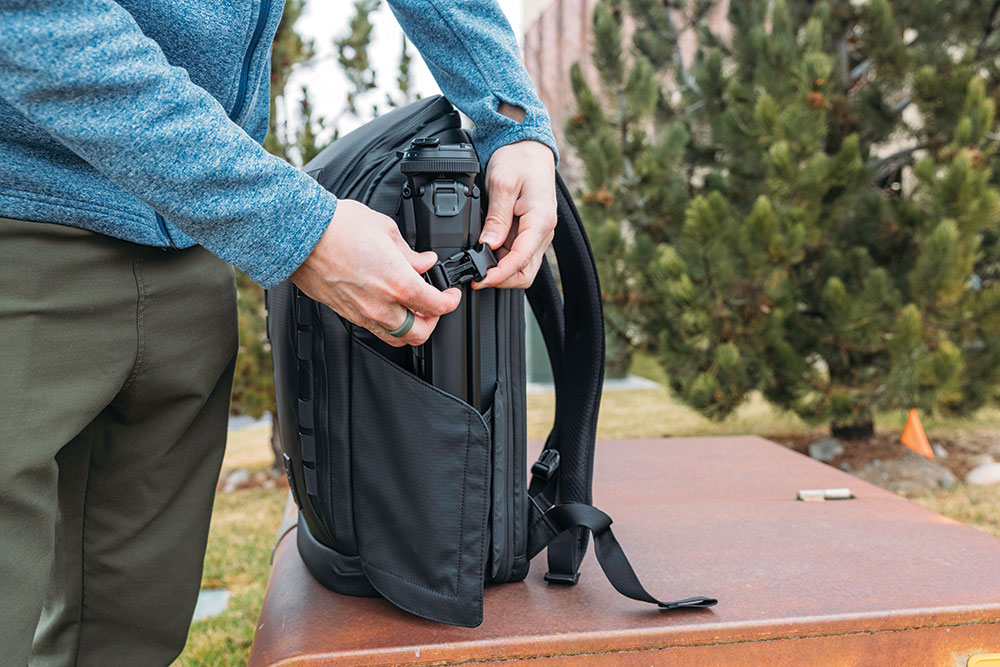 Highlights: The Nomatic McKinnon 25L Camera Bag is the follow-up to popular photographer Peter McKinnon's signature series of camera packs. The smaller sibling to the 35L has been updated and designed for daily use in a lighter and more compact form. The pack is 100% customizable to fit various camera equipment within its durable exterior and padded interior. The pack fits up to a 16-inch laptop so you can work on the fly. With various interior organization solutions, there is something for everyone.
Dimensions: 7.5 x 13 x 19 inches
Capacity: 25 liters
Weight: 3 lbs.
MSRP: $299.99 – $389.99
URL: nomatic.com
Tread's Take: This is a very versatile pack. Not only can you use it while traveling to carry expensive camera gear, but also can use it as a daily pack by reconfiguring the internal storage. The pack is sleek and stylish enough to use in the city without drawing too much attention from would be thieves. The weatherproof exterior provides protection from the elements while in the outdoors as well as making it easy to clean. The various options for internal storage whether its using the ladder system or various sized cubes make this pack a must have for practically anyone.
Colfax Design Works / Q.D. (Quick Disconnect) x Nomad Camera Strap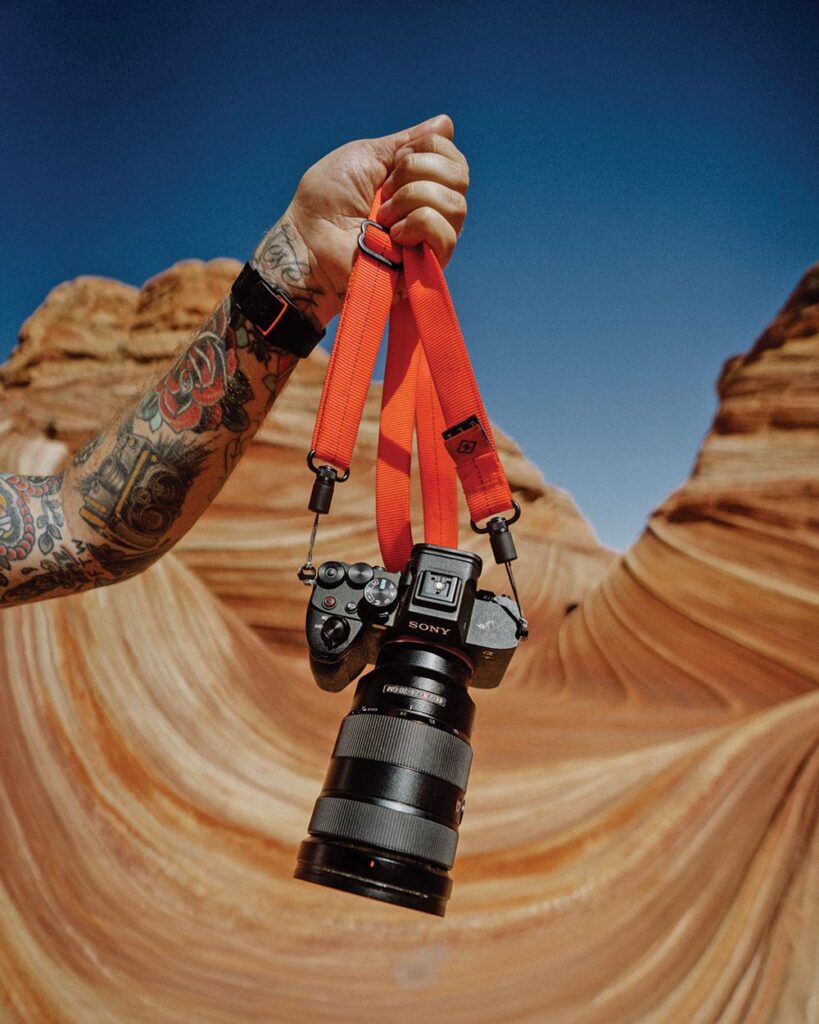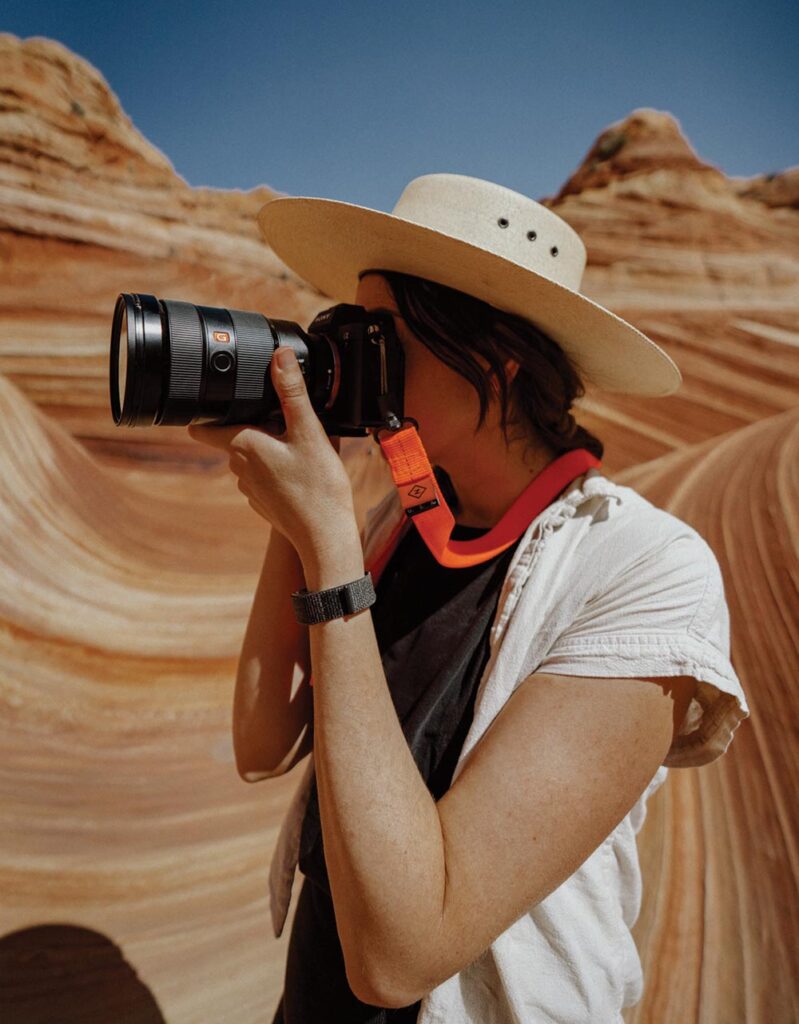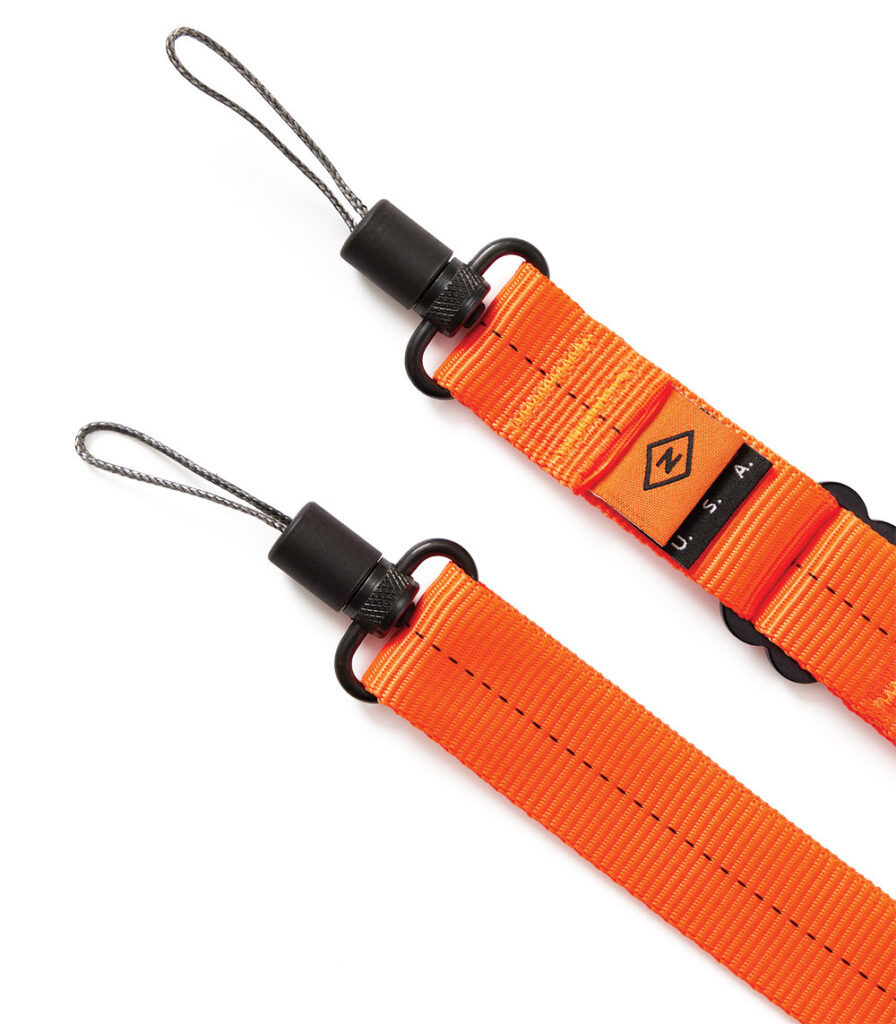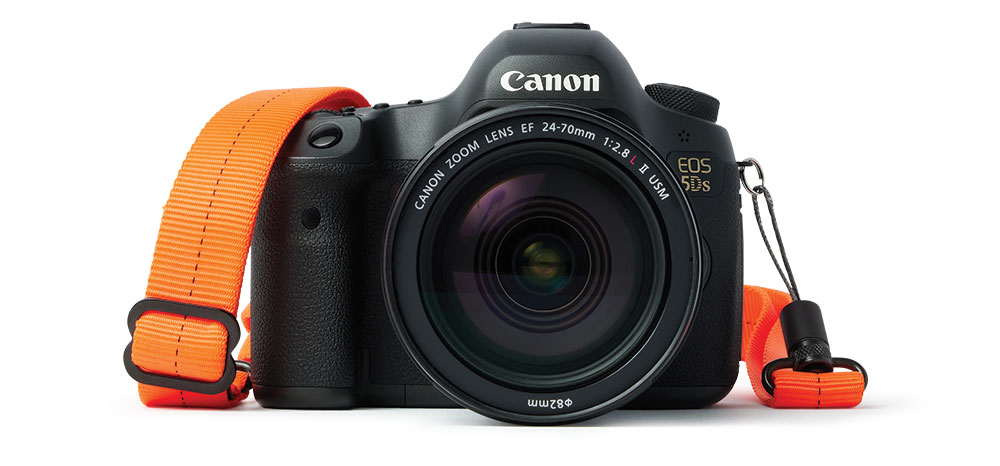 Highlights: The Colfax Design Works Q.D. x Nomad Camera Strap is a collaboration between accessories brand C.D.W and Nomad Wheels. The Q.D. camera sling is a functional strap made from 1-inch mil-spec webbing and C.D.W's anti-binding Quick Disconnect swivel sockets. The strap easily attaches and detaches with a simple push of a button. The Sling is designed and manufactured in the U.S. This limited edition version comes in both safety orange and olive drab. Additional colors are available as well as in a non-adjustable version.
Dimensions (Strap Length):  62 inches
Weight: 0.15 lbs.
MSRP: $69.00
URL: colfaxdesignworks.com
Tread's Take: A quality strap is essential while shooting in the outdoors. Not only does it help to protect your camera from falling but also keeps your hands free when not shooting for countless other needs such as carrying gear, setting up your tripod, or simply while hiking to find the perfect location. This strap is built tough, easy to use, and just looks awesome.
Pelican / 0965 CFexpress Micro Memory Card Case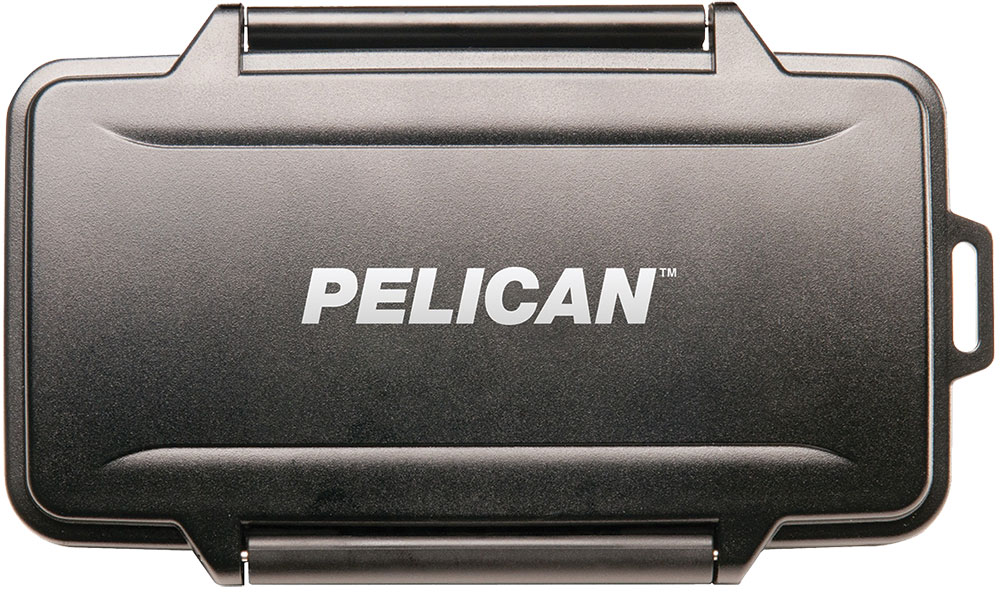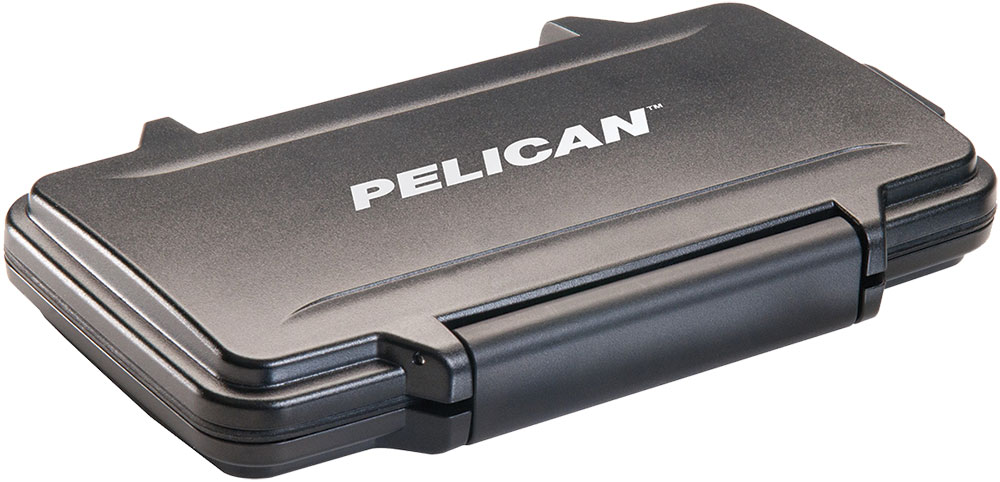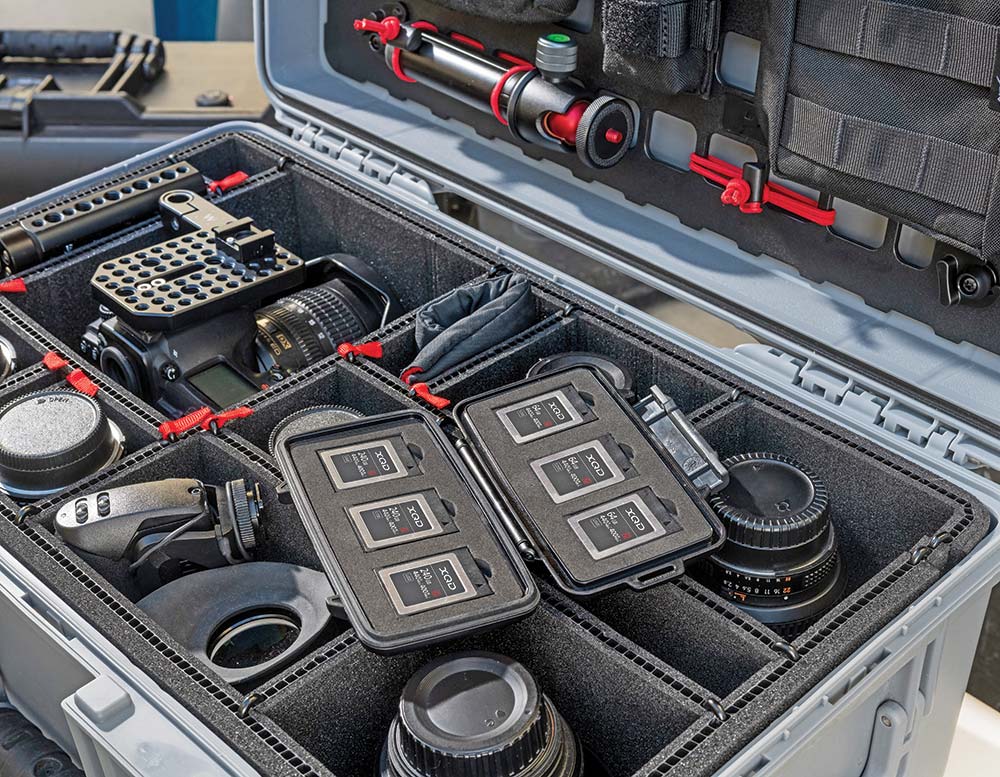 Highlights: The Pelican 0965 CFexpress Micro Memory Card Case is secure storage for your CFexpress cards. The case features the protection that Pelican is known for with a tough polycarbonate exterior, shock absorbing insert liner, and a water resistant seal. There is enough storage for 6 CFexpress and/or XQD cards which are easy to set in place and remove. The case is backed by a lifetime guarantee.
Exterior Dimensions: 5.5 x 3.27 x 0.85 inches
Weight (with foam): 0.22 lbs.
MSRP: $32.95
URL: pelican.com
Tread's Take: CFexpress memory cards are expensive and anyone that shoots with popular mirrorless camera systems can attest to that. This case is a solid investment in keeping your cards and images safe and sound. The case snaps shut tightly while the hard foam interior holds each card in place providing peace of mind protection. It's portable shape make it easy to take with you anywhere.
OtterBox / Symmetry+ Series iPhone Case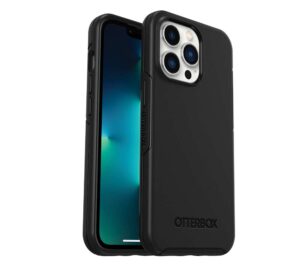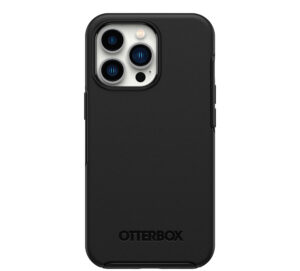 Highlights: The OtterBox Symmetry+ Series iPhone case is a sleek and protective solution for your smartphone. It is easy to install and tested to military standards to offer drop protection. This lightweight case is built from 50% recycled plastic. A raised screen bumper protects the screen from damage. Compatible with Apple MagSafe charger and wireless charging.
Compatible with most current Apple iPhones
Weight: 1.48 ounces
MSRP: $59.95
URL: otterbox.com
Tread's Take: A smart phone is one of the best devices while in the outdoors. It's often the camera you have with you at all times so a good protective case is needed in case of the occasional drop, downpour, and from dreadful dirt and dust. We like the simplicity and functionality of this case. MagSafe is convenient and also allows for a portable charger such as the OtterBox Power Bank to easily attach and charge while on the go.
UAG / Plyo Series MacBook Pro 16" Case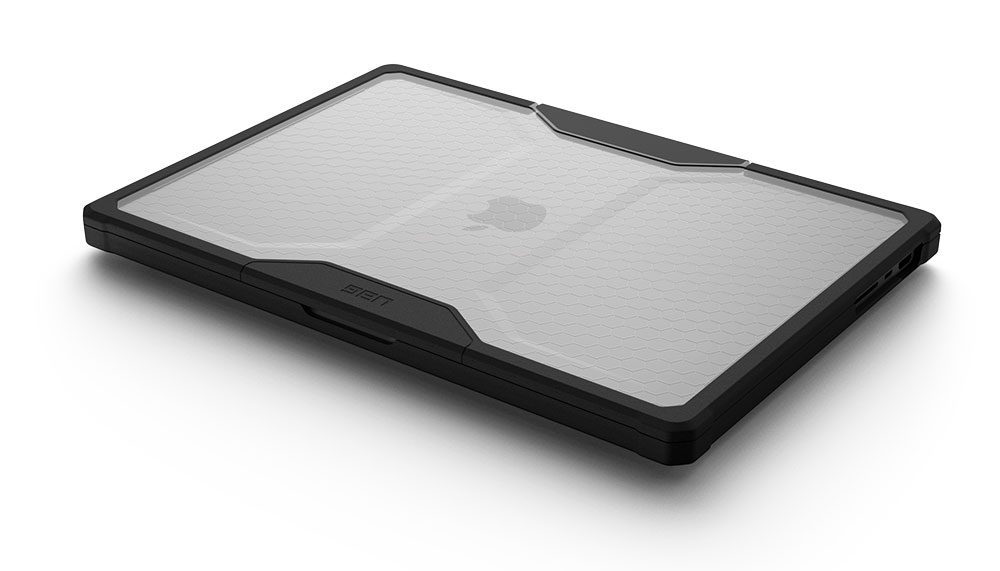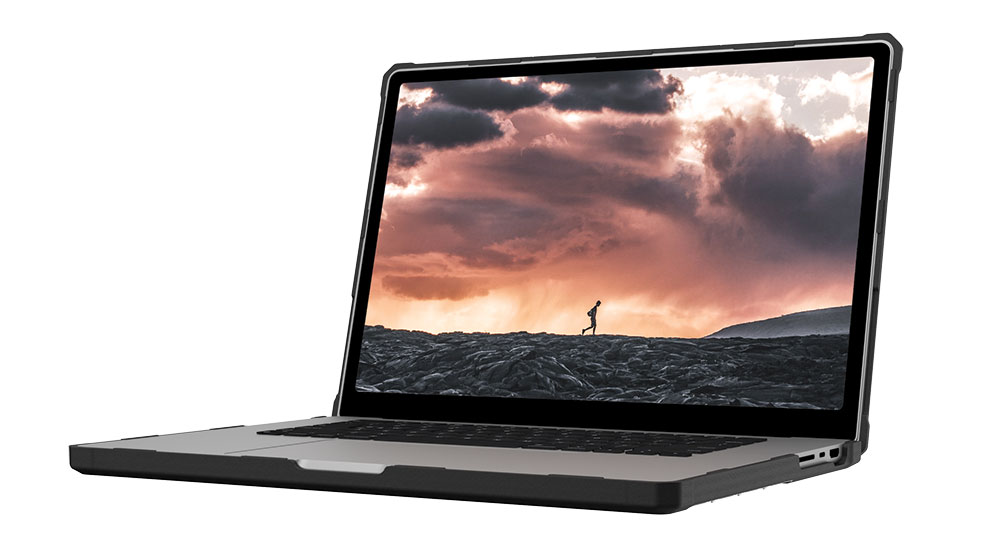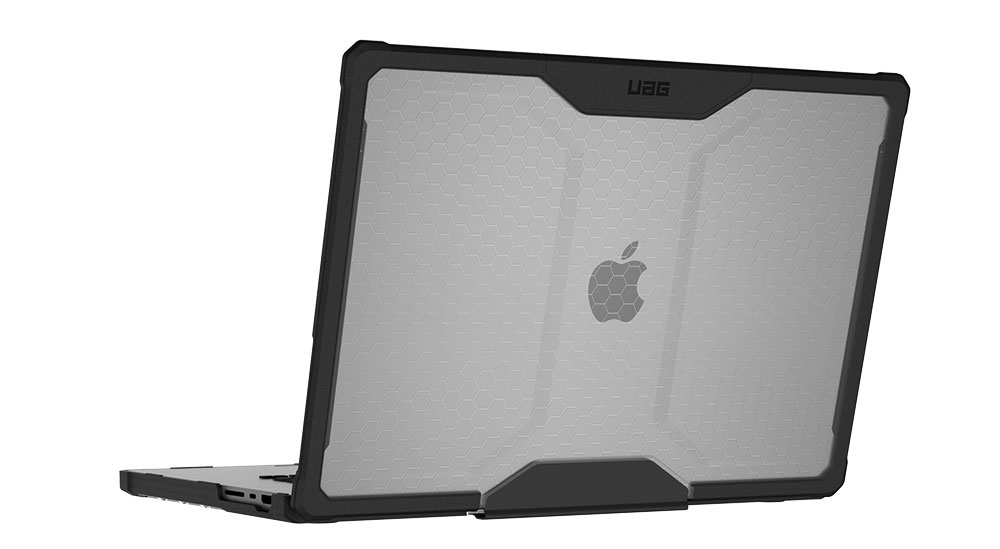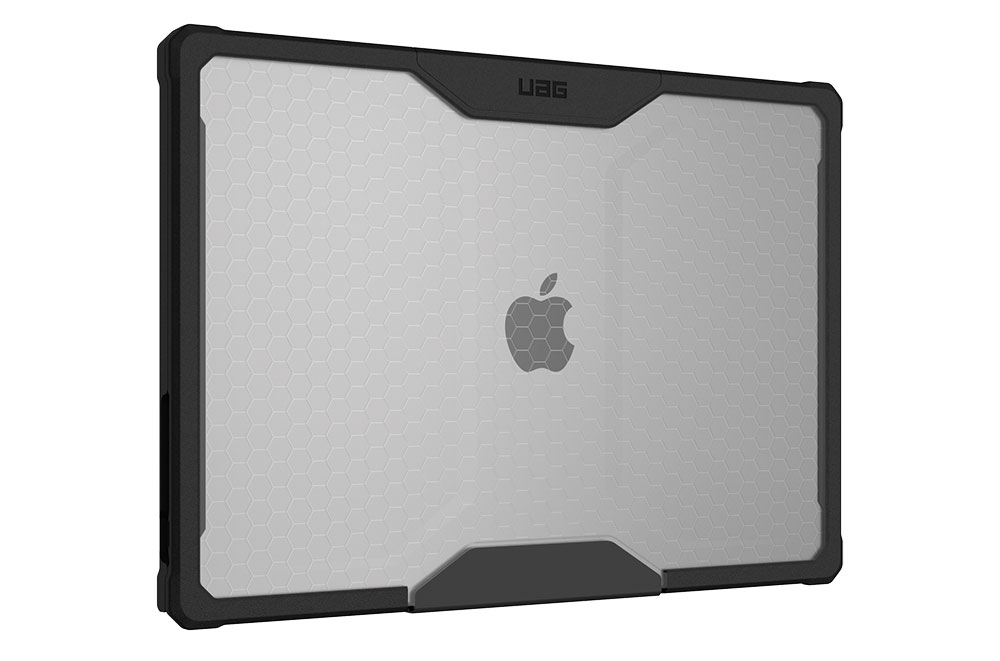 Highlights: The UAG Plyo MacBook Pro 16-inch case provides both protection and style. The case is designed to easily house your expensive laptop and features tactile grip to prevent slips and drops, an armor shell with impact resistance in case it does fall, and cooling vents for air flow to keep the laptop from overheating.
MSRP: $79.95
URL: urbanarmorgear.com
Tread's Take: A quality laptop helps to improve the photography experience. While not needed to produce awesome shots, a laptop definitely makes it easier to cull and edit photos. We like this case for the new MacBook Pro due to its lightweight nature and ultra-durable and protective design from the rugged corners to the impact resistance core. The honeycomb translucent style of the case also looks great and helps to provide additional hand grip when walking around the campsite with the laptop.
Peak Design / Travel Tripod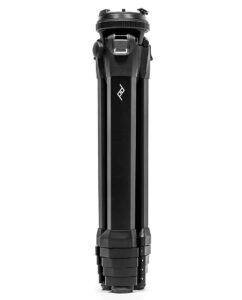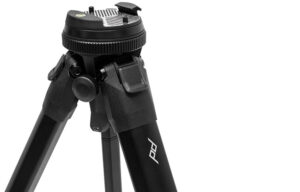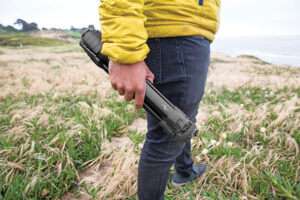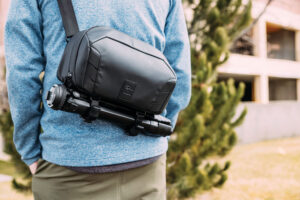 Highlights: The Peak Design Travel Tripod is a collapsible, extremely portable, and stable tripod built for photographers on the go. The tripod collapses to the size of a water bottle making it extremely easy to travel with. Set-up and takedown is quick with ergonomic adjustment points, built-in mobile capability, and backed by a lifetime guarantee. The Travel Tripod includes legs, ballhead, protective carrying case, ARCA-compatible Standard Plate, mobile mount, hex tool with carrying clip, and bushing removal tool. It is also available in a standard alloy and in carbon fiber.
Collapsed Dimensions: 15.4 inches
Deployed Dimensions: 60 inches, max height
Weight: 3.44 lbs. (alloy) / 2.81 lbs. (carbon)
MSRP: $379.95 / $649.95
URL: peakdesign.com
Tread's Take: This is the best tripod we've used and has become a staple in our travel photography arsenal. It's extremely easy to use and is feature heavy. The design is incredibly thoughtful from the packable size to its load capacity, which it can hold a DSLR with telephoto lens without issue. We appreciate the soft carrying case to further help protect it. It's durable nature is weather and impact resistant making it the perfect travel companion for any outdoor trip.
UAG / Rugged Bluetooth Keyboard with Trackpad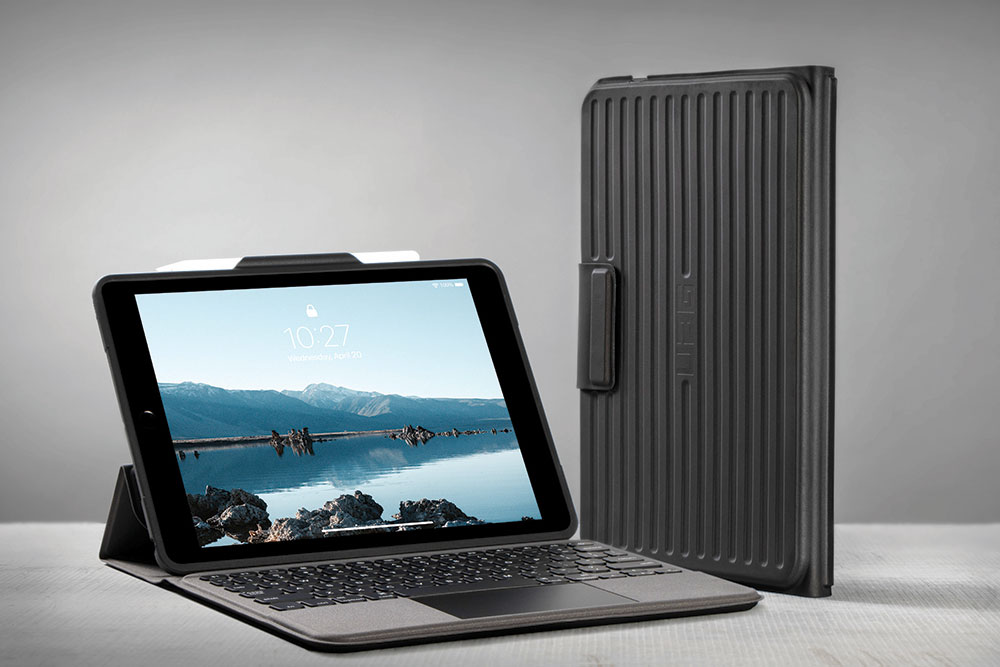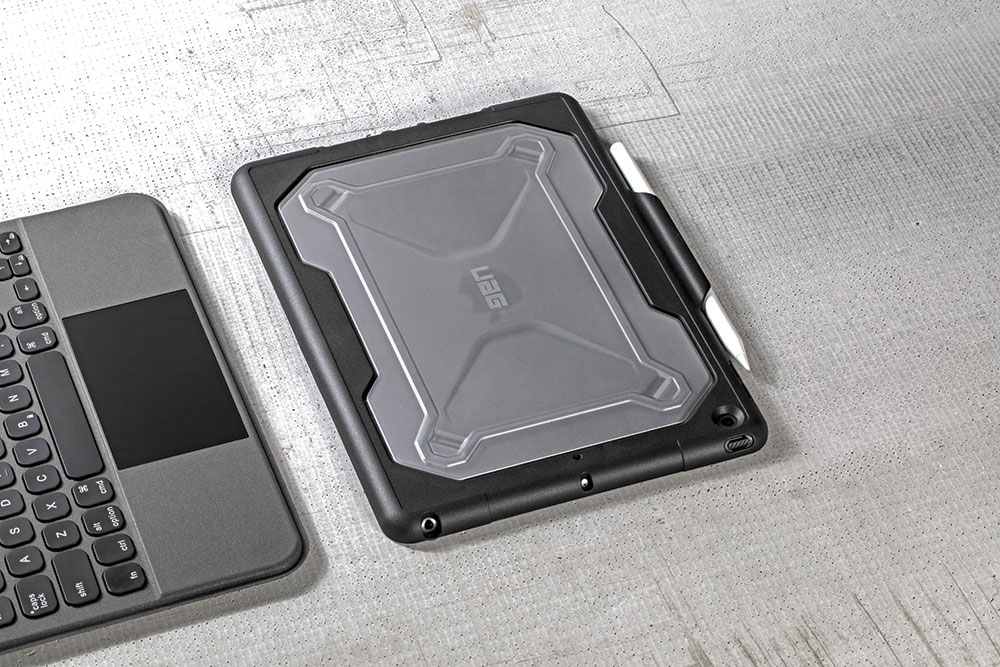 Highlights: The UAG Rugged Bluetooth Keyboard with Trackpad is durable keyboard designed for the iPad 10.2". The keyboard allows you to work from anywhere, while the case protects your investment from scratches and even drops. The case features an anti-microbial exterior and an adjustable magnetic stand with four viewing angles. The keyboard has bright back-lit keys, an extra-large trackpad, and is spill resistant. The case is detachable and comes with a pencil holder.
Available for the 7th, 8th, and 9th generation of the 10.2-inch iPad.
MSRP: $139.95
URL: urbanarmorgear.com
Tread's Take: For those that like to travel light, this rugged Bluetooth keyboard is a great solution to help get the work done. It installs easily and keeps your iPad safe while traveling. The trackpad comes in handy to organize files and photos along with making it easier to edit on the go. The keyboard charges via USB-C and allows up to 180 hours of battery life.
Dometic / PLB40 Portable Lithium Battery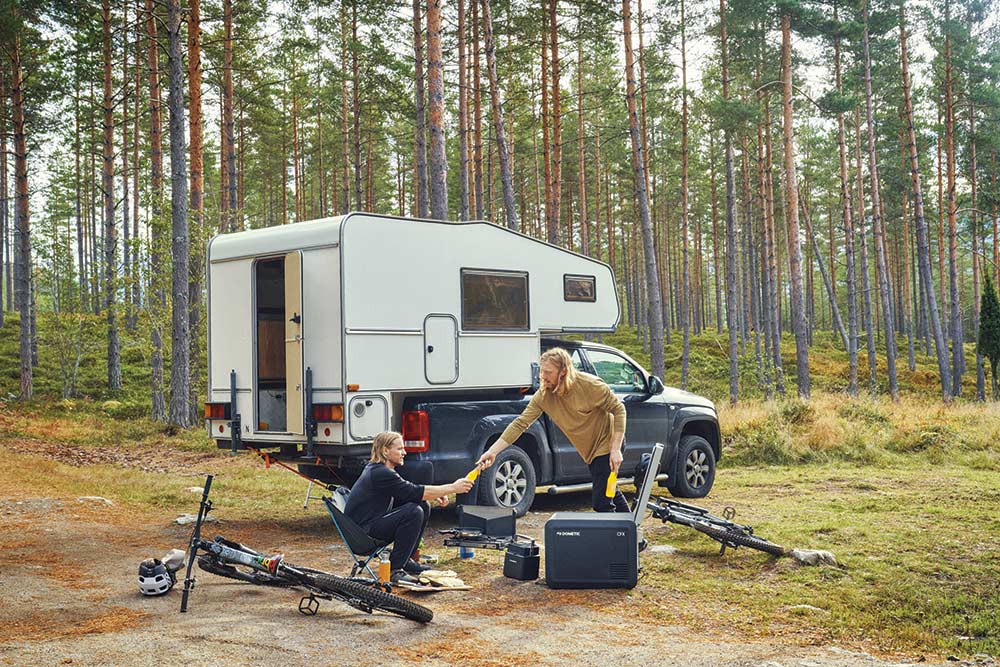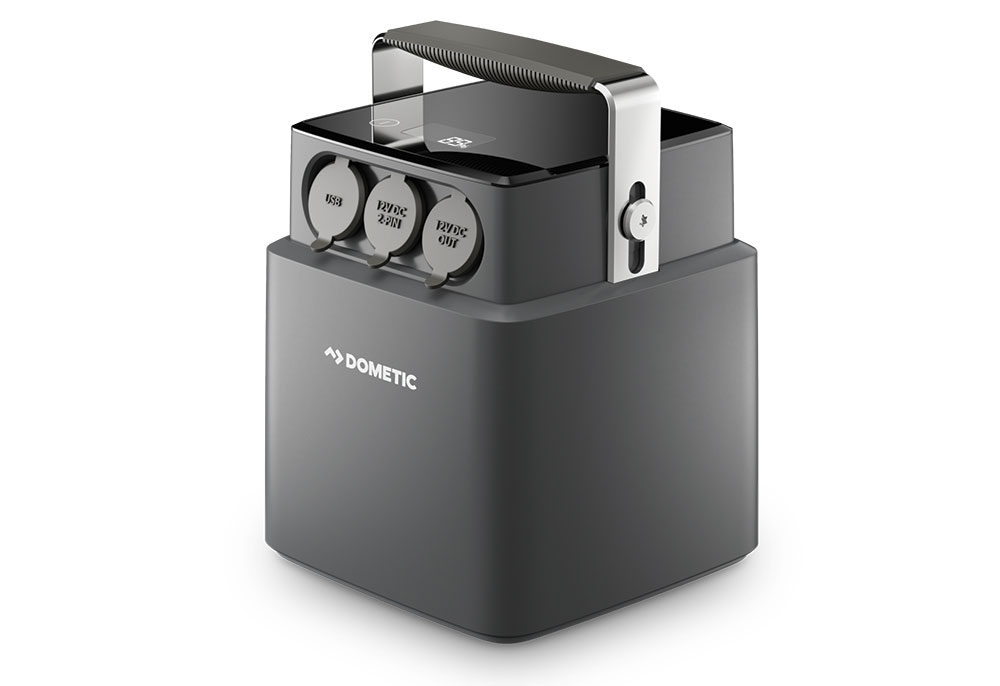 Highlights: The Dometic PLB40 is a portable lithium battery that delivers mobile power. The compact nature and top handle make it easy to bring with you just about anywhere. The battery includes USB ports for mobile devices. A built-in LCD screen makes it easy to view the charging status and output. The battery is capable of three-way charging via a 12 V socket, solar panel, or AC house power.
Dimensions: 7.76 x 10.02 x 7.76 inches
Weight: 16.10 lbs.
MSRP: $849.99
URL: dometic.com
Tread's Take: While this portable battery is designed to charge a Dometic CFX powered cooler, it also has the ability to help keep devices including laptops, smart phones, and cameras charged. It's compact size and shape make it easy enough to travel with. With an IP44 rating, the battery can survive splashes of water and outdoor use. It's the perfect camera gear for your next adventure.