Last-Minute Gift Guide for the Outdoor Lover in Your Life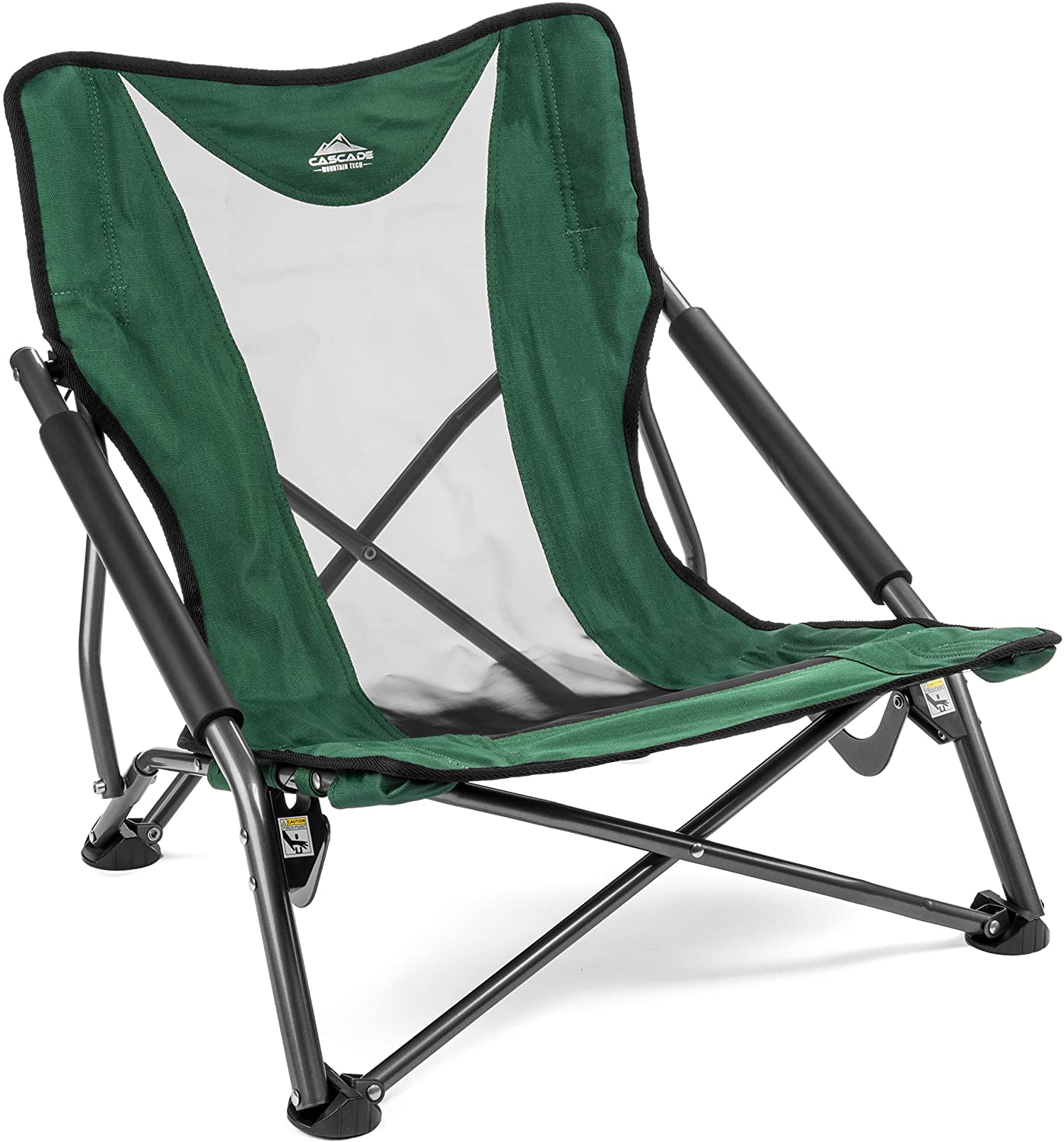 The holidays are one of the busiest times of the year. If you've left an outdoor enthusiast off your list by accident, we've got you covered. Here is your essential last-minute gift guide for anyone who would just rather be outside.
Rand McNally 2022 Road Atlas & National Park Guide

Let's face it, some adventures just don't have cell service, especially in the National Parks. The Rand McNally 2022 Road Atlas & National Park Guide is updated for the new year. It includes maps, tips, and essential contact numbers. With maps of 63 national parks and 350 cities, any trip you can dream up is covered.
X-DRAGON 20W Portable Solar Charger
Waterproof, durable and equipped with two USB ports, the X-DRAGON is the perfect last-minute gift for anyone looking to spend time out in the sunshine. This solar charger has three panels, and can easily be attached to a backpack for charging on the go.
Wayfarers Playing Cards — Joker and the Thief

For some people, any old playing cards just won't cut it. The Joker and the Thief Wayfarers Playing Cards are perfect for anyone looking to get unplugged and play games while enjoying the outdoors. Printed in the U.S.A on crushed stock with unique face cards, this deck will stand up to any adventurer's lifestyle.
JBL Bluetooth Speaker

JBL Bluetooth Speakers offer a wide range of models to fit any need and price point. JBL speakers are portable and durable, ready to keep your music playing on any trip or outdoor excursion. With waterproof products and units small enough to hook on a backpack, these speakers are sure to go the distance.
Orvis Dog First Aid Kit 
For the outdoor enthusiast who always has their pet with them, the Orvis Dog First Aid Kit from our canine gear guide is the best there is. Dogs are a huge part of the family, and they need just as much care on the road as we do. This dog first aid kit includes a guide to first aid for dogs, along with all the necessary supplies.
Creativity for Kids Camp Crafts

For an Overlanding family, nothing is more valuable than activities to keep the kids excited and entertained. This kit has 12 different arts and crafts projects for the kids to try while they discover new places! Good for hours of fun, these crafts are perfect for afternoons at a campsite making bracelets, wind chimes, painted rocks and more.
Fireside Bundle 
After a long day on the road and setting up camp, it's nice to settle in by the campfire and spend time together. The Fireside Bundle from Walden has everything for that perfect campfire experience. This kit boasts a pack of twenty-four fire starters, an ash scoop, and even conversation cards to get everyone talking.
Elkton Outdoors Rolling Fishing Tackle Box 

The ultimate tackle box for any fishing enthusiast, the Elkton Outdoors Rolling Tackle Box has all the storage you need, with no shortage of portability. With straps to wear as a backpack or wheels for rolling, this tackle box can go anywhere. Available on Amazon, this is the perfect last-minute gift for any fisherman.
ICEMULE Traveler
From our Gearbox: Hiking Supplies list is the ICEMULE Traveler. With 48 hours of ice retention, the Traveler is the perfect cooler for a weekend on the road or on the trails. It can comfortably store 36 twelve-ounce cans with ice and has convenient straps so you can carry it on your back.
Trunkcratepro Collapsible Portable Trunk Organizer
Organization is key to any successful Overlanding trip. With the Trunkcratepro Collapsible Trunk Organizer, you'll always know where everything is. This organizer is durable and built to withstand tough use in an overland vehicle. It's easy to install, and customizable depending upon your needs.
GSI Outdoors Santoku Knife Set 

The GSI Outdoors Santoku Knife Set is your go-to set for cooking in a camp kitchen. With three multi-faceted knives, all your needs are covered. With a convenient pouch, soap and dishtowel, this knife set provides easy storage and cleaning so you can focus on cooking and eating!
Wallet Ninja 2.0 

With twenty tools all stored in your wallet, the Wallet Ninja 2.0 has all you need and more. Available in two different colors, this multi-tool will have you covered from a broken nail to a loose screw. This little tool is perfect as a last-minute gift and stocking stuffer for anyone who needs great tools in a small amount of space.
OnX Offroad App 

A year of premium access to the OnX Off-roading app gives you an off-road GPS mapping tool with over 400,000 miles of trails in every state. OnX can be used on your phone, tablet, or computer, and provides color-coded trails through public and private land.
4Patriots 72 Hour Emergency Food Supply Survival Kit

Be confident off-roading in remote areas with this 72 Hour Emergency Food Supply Survival Kit. This supply kit gives you peace of mind and is designed to last for 25 years. Equipped with disaster-resistant packaging, the 4 Patriots kit is a perfect backup that's also appetizing.
CRKT / Razel GT Knife 

From our list of Editor's picks of utility knives, the Razel GT is uniquely shaped and uniquely useful. This aluminum-handled and lightweight knife is great for everyday carrying or for collectors.
GearAmerica Off-Road Recovery Kit
Stored in a heavy-duty recovery bag, this kit has everything you need for an off-road emergency. When it comes to recovering your vehicle, don't leave anything to chance. With gloves to protect your hands and a heavy-duty snatch block that can handle 9 tons, this kit will give you everything you need to recover your vehicle.
The Travel Photography Book

With the great outdoors comes fantastic vistas and scenery. A perfect last-minute gift for the outdoorsy photographer, The Travel Photography Book gives step-by-step instructions to help you capture the stunning views you'll see on your travels.
Hapinest Find and Seek Scavenger Hunt Outdoor Indoor Card Game for Kids

A find and seek activity game to help kids of all ages explore their surroundings. Perfect for ages 3 and up, the whole family will enjoy playing this game in 3 different ways. No matter how you play, this scavenger hunt card game will encourage your kids to get out in nature and explore the world around them.
Kan Jam

A classic game that anyone can play, Kan Jam is the number one outdoor game for a reason. Compact with easy transport and setup, this game can be played at any campground. As long as you can throw a frisbee, Kan Jam is worth hours of fun. A great last-minute gift option, it's widely available in stores and online.
Atomic Bear Paracord Bracelet

The perfect last-minute gift or stocking stuffer for any hiking friend. The Atomic Paracord Bracelet is a multifaceted tool that will come in handy in the outdoors. This useful bracelet buckles onto your wrist, and includes a compass, fire starter, 12 feet of paracord and more.
Filson Large Dry Bag 

A great pick from our outdoor hiking equipment recommendations, the Filson Large Dry Bag is essential for protecting important items on the trail and at the campsite. Rain can sweep in fast, and there's nothing more valuable than keeping things dry when an unexpected storm hits.
Gearlight TAC LED Flashlight 
This is one of the most underrated yet useful tools on the road. A sturdy flashlight is essential, especially for emergencies after dark. This GearLight TAC LED flashlight pack comes with two lights that are compact and durable. Made from military-grade aluminum, these flashlights will go the distance.
Coleman Trailhead II Cot
During long camping trips, sometimes it's good to get yourself off the ground. The Coleman Trailhead Cot is the perfect solution, elevating your comfort and holding up to 300 pounds. This cot folds up for easy transport and has a cross-bar steel frame.
Sunyear Camping Hammock

With a maximum weight of 500 pounds and a 20-foot span, this hammock is versatile with plenty of space. Made with parachute nylon, the hammock is tear-resistant and durable, so you can rest easily.
Moleskine Travel Journal 
Don't forget any of the important moments with this National Geographic Travel Journal from Moleskine. It's sleek like any Moleskine notebook and tailored to any adventurer who wants to write it all down.
Arc4 Waterproof/Windproof Plasma Lighter
Fire is an essential camping and survival tool, regardless of the weather. With this windproof and waterproof plasma lighter, you won't have to worry about the weather conditions while building a campfire or lighting torches.
32 oz Wide Mouth Hydroflask
The top tier of water bottles. The 32oz  Hydroflask is the perfect size to keep you hydrated, while still being portable. It keeps liquids cool for a 24 hours, and hot for a full 12. In the greatest heat or the coldest winters, the Hydroflask is the best source of hydration at exactly the right temperature.
Armor All Premier Car Care Kit
Overlanding means that tough cars get dirty, but sometimes you want to see that setup shine again! The Armor All Premier Car Care Kit has eight products all designed to wipe the grime away and get your car ready for the next adventure.
Essenson Outdoor Explorer Kit

For the little outdoor enthusiast in your life, the Essenson Outdoor Explorer Kit is the perfect motivation to get out and learn about the world around you. Magnifying glasses and bug catchers will allow a new nature enthusiast to get up close and personal!
Cascade Mountain Tech Camping Chair
This camping chair has a uniquely low profile, perfect for a camp setup, the beach and much more. It's lightweight and portable, and adds the perfect lounging spot to any campsite.