`PAW-SOME ADVENTURE PET CANINE GEAR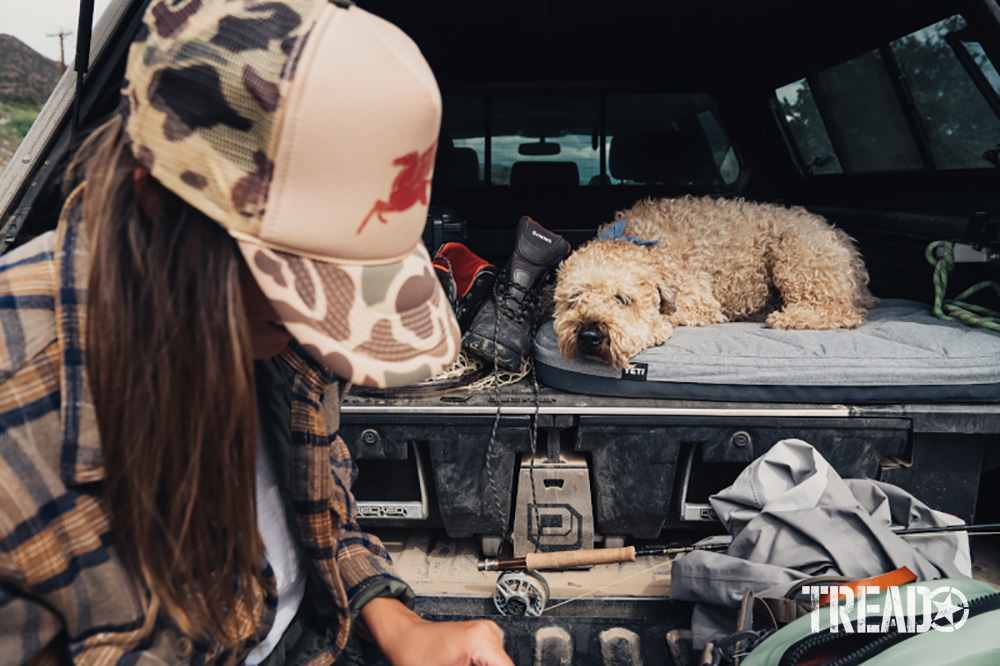 The latest products for your adventure pet
With summer here, family trips with adventure pets are bound to happen. Perhaps you travel with your adventure pet year-round.
With so many options out there, seeking items beyond the local chain store is sometimes necessary to find exactly what you need. From food crates to dog beds and water bowls, we're here to help you hunt down the latest effective and quality pet gear available.
We take a page from our story about traveling safely with your dog ("Four Wheels and Four Legs," page 62). Included are some options for a first aid kit, travel dog bowls, and more. Let's face it—your furry adventure pet needs some great outdoor gear.
Filson/Dog Bowl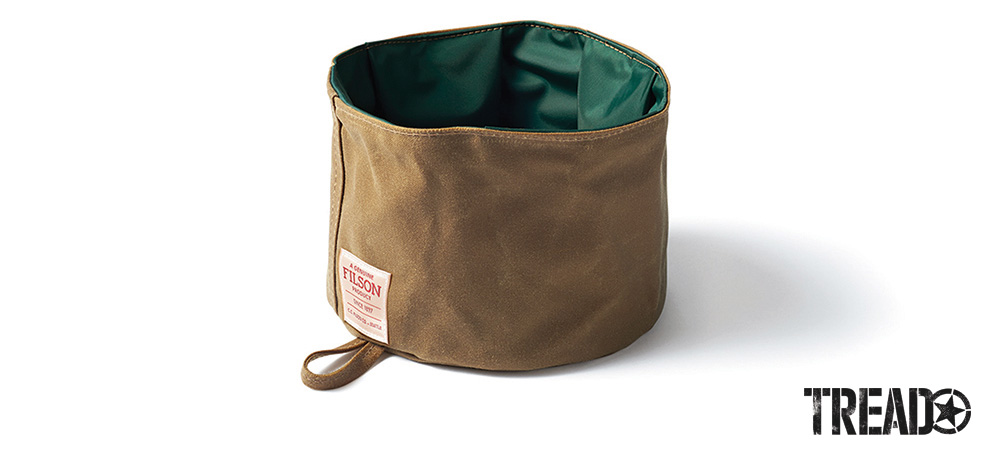 Every adventure dog needs a good travel bowl. The collapsible dog bowl from Filson folds to store in a pocket or clips onto your pack with the attached hanging loop. Choose oil-finished Tin Cloth or acrylic Blaze Orange. Both have a nylon lining and hold water, food and treats for your pup.
MSRP: $40
Adventure Pet: Filson/Bridle Leather Dog Collar

Give your pooch some class and an updated look with a quality leather collar. This 1-inch-wide dog collar is made with USA-tanned, saddle-grade bridle leather for maximum durability. It features a safety O-ring for inversion (if your dog catches it on a branch) and a D-ring lead attachment. All measurements of dog collars are from the buckle to the middle hole, so the fit can be adjusted as needed.
MSRP: $65
Yeti/Trailhead Dog Bed

This two-in-one snooze setup is built to meet the needs of our adventure-loving companions. The Trailhead Dog Bed features a home base and a removable travel pad. Your pup will love the cushy pad and pillow bolster, and you'll appreciate the easy-to-clean materials.
MSRP: $299.99
RUFFWEAR/MARTINGALE DOG COLLAR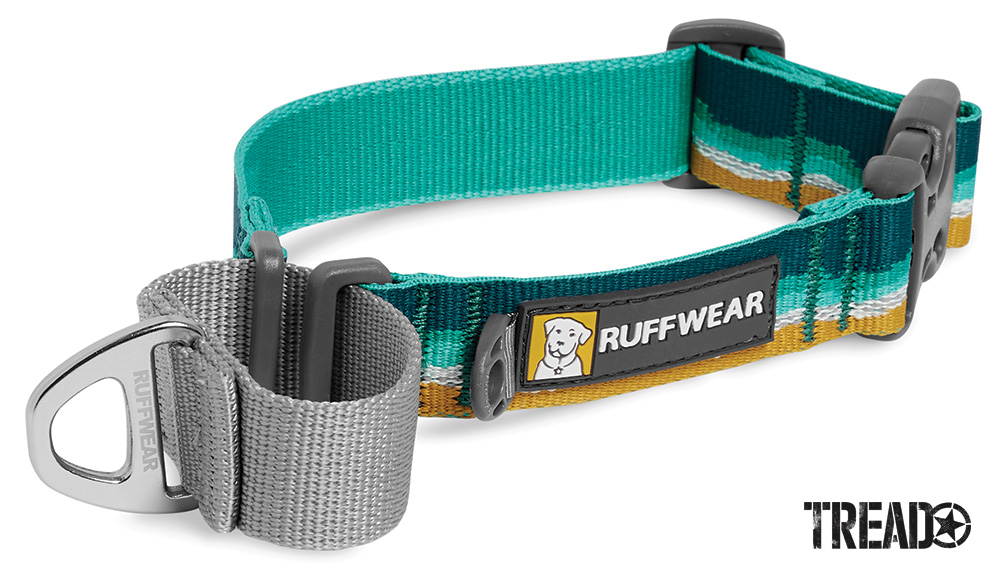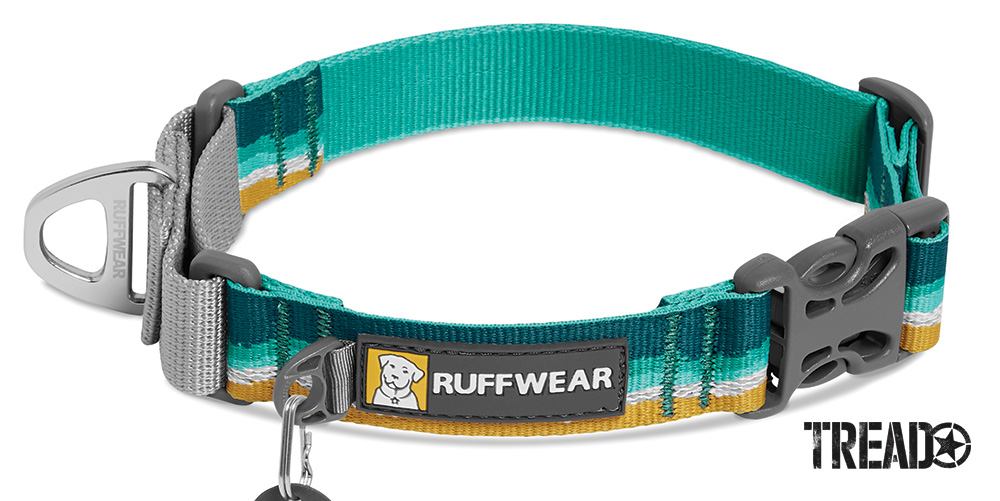 A good collar for your best friend is a necessity, and one that adds extra levels of safety is even better. We like the Web Reaction Collar from RuffWear. It's a martingale collar with a buckle for easy on and off. The reflective Tubelok webbing helps you see your pup in the dark or for others to see you if you're out walking at night. The martingale feature is handy for those dogs who back out of traditional collars and provides more control when your dog is on a leash. There's also a separate ID tag attachment point with a silicone tag silencer.
MSRP: $19.95
Orvis/Grip-Tight Hammock Seat Protector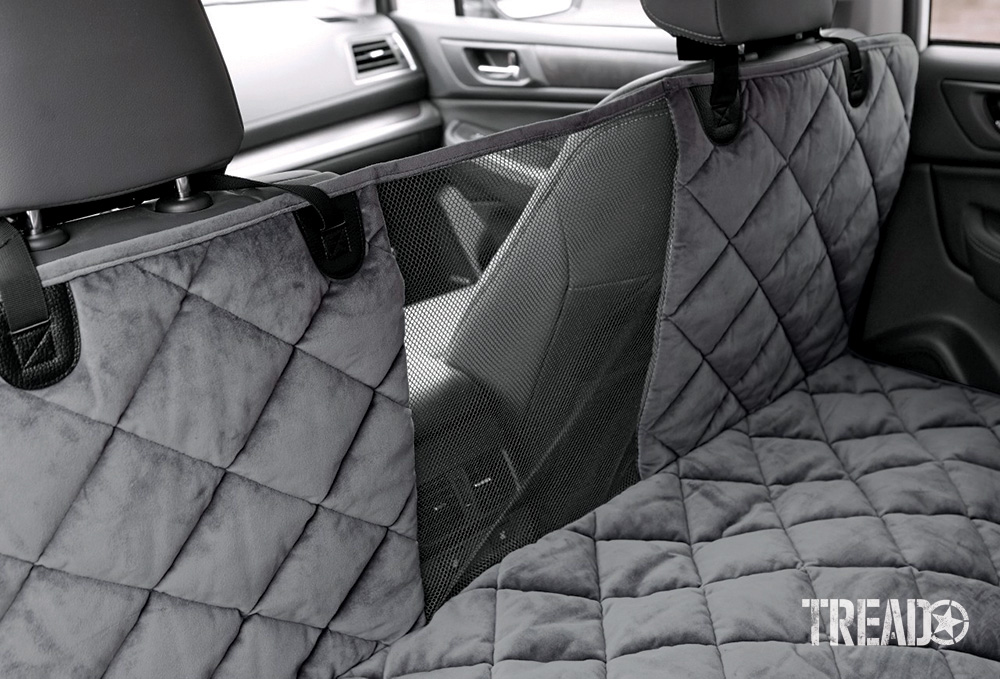 This seat protector is the perfect way to protect your overland rig's interior and also provide your dog with a comfortable riding solution. Its innovative design helps your dog feel more at ease while on the road, increases their comfort, and doesn't distract from the hammock's main job of keeping dirt, sand, and water off your car seats and floor. The protector is water-resistant and breathable and features Orvis' Grip-Tight backing, which holds the hammock securely in place. It's made from polyester and is machine washable to keep things fresh.
MSRP: $169–$198
Adventure Pet: Orvis/Weekender Travel Kit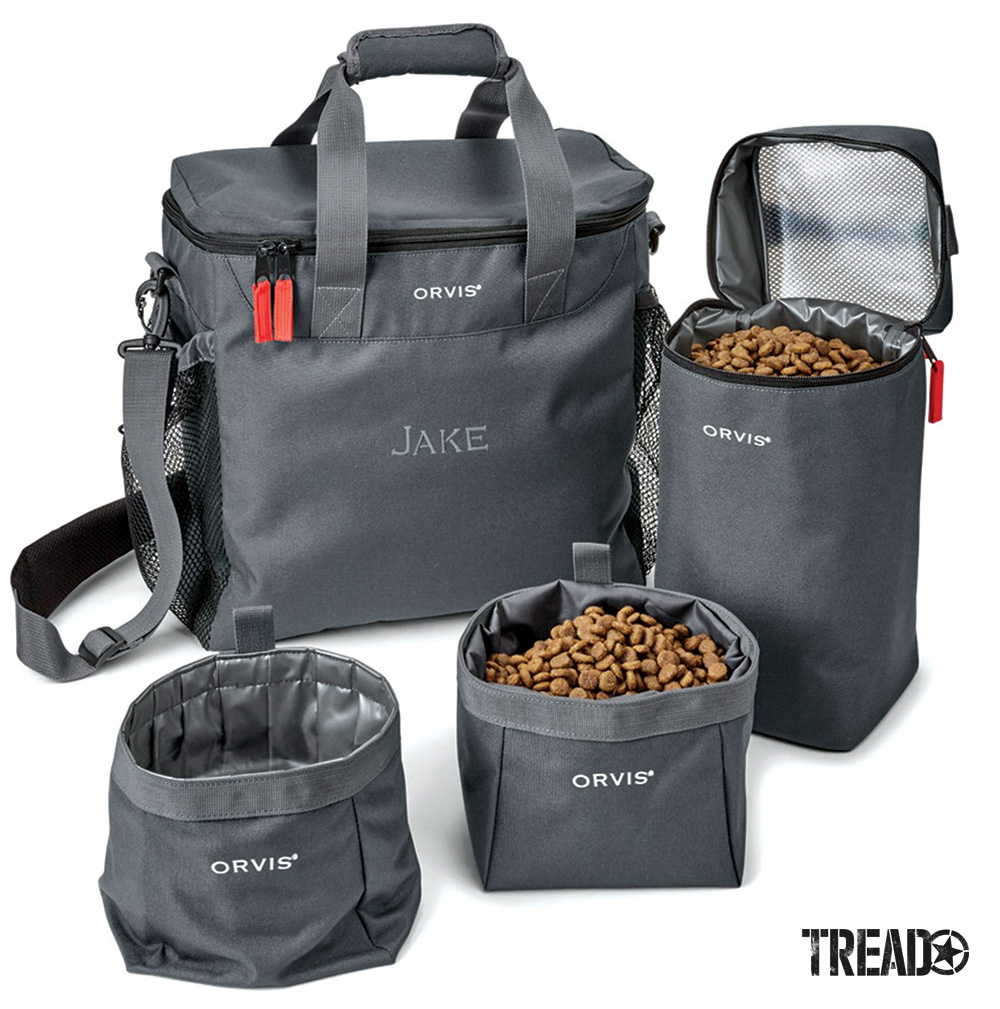 Keep all your pup's gear organized with this lightweight, rugged, nylon canvas bag with enough dog food for a weekend adventure. The Travel Kit contains three smartly designed, polypropylene-lined inner chambers: a large, airtight bag for storing 4 to 5 pounds of dry food and two collapsible and easy-to-clean travel bowls for food and water. To keep things organized, everything fits into one main carry case so that you can bring all of your dog's eating essentials, including a water bottle, treats, and a leash, along for the trip.
MSRP: $89.95
RUFFWEAR/BEACON SAFETY LIGHT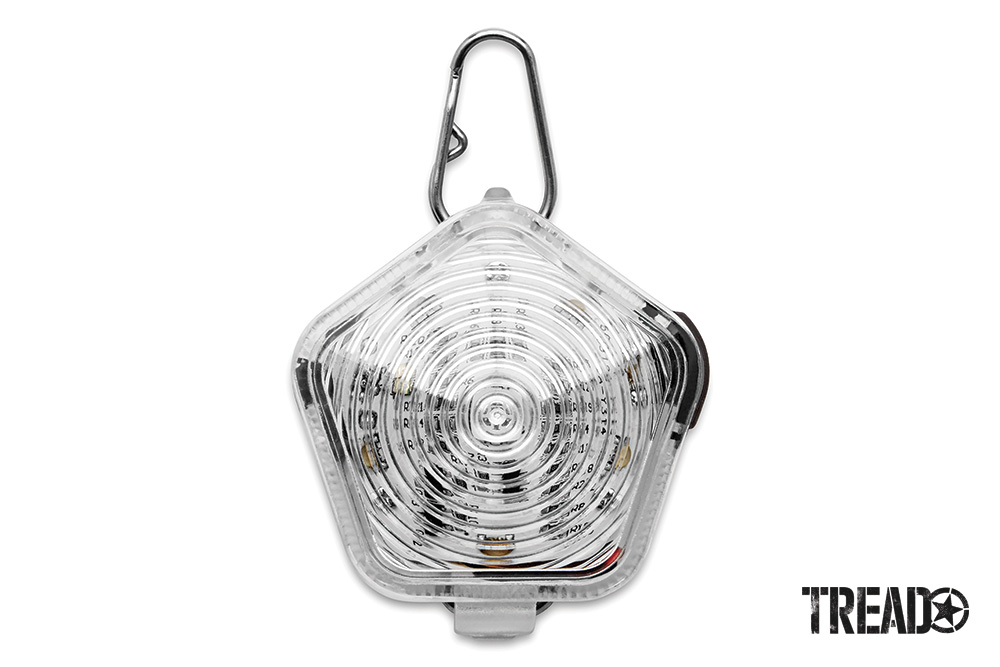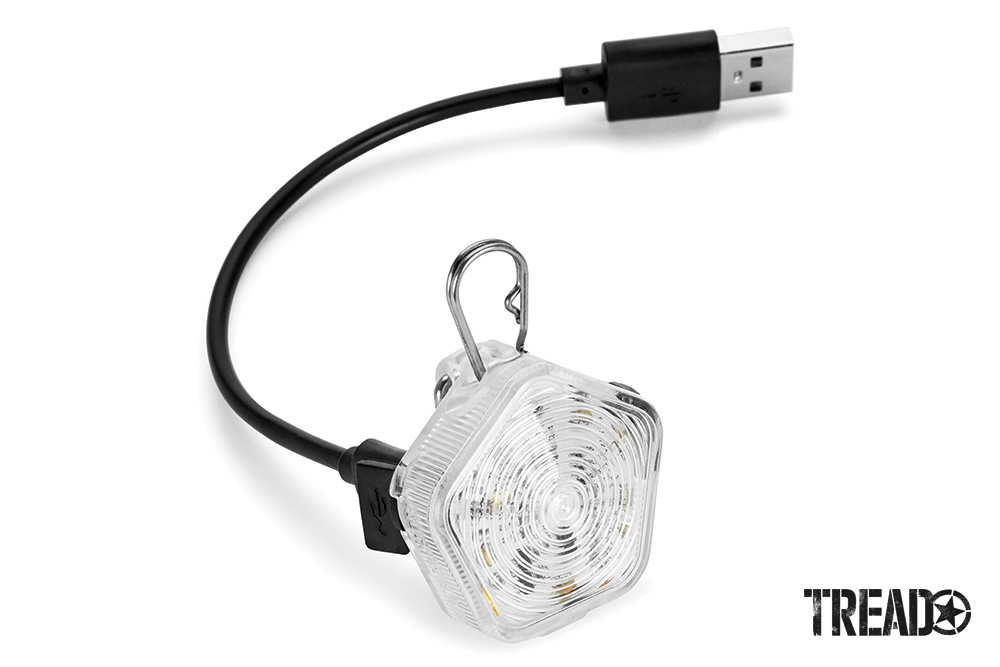 A high-performance safety dog light, the Beacon helps keep dogs visible in low light or inclement weather. It's durable and waterproof, with an easy-to-use Quick Clip that attaches to apparel, harnesses, collars, or other gear. The Beacon is rechargeable and cycles through three LED color options and three light modes for maximum visibility while you and your dog are out on adventures. It's waterproof to a depth of 1m of water for 30 minutes.
MSRP: $24.95
Adventure Pet: CVT/K9 Cooling Vest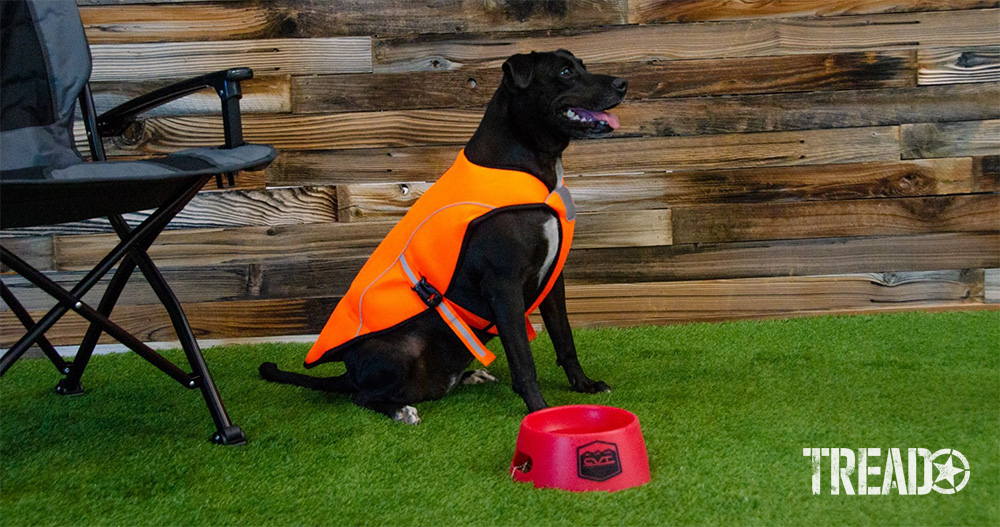 With summer here, keeping your furry friend cool is a priority. The K9 Cooling Vest from CVT is designed with a breathable, mesh exterior. It incorporates an absorbent cotton interior. This creates an evaporative cooling effect. Just wet it and let the water cycle do the rest. This vest is easily buckled on and off. It features a reflective trim and is available in high-visibility orange. This vest takes safety to the max. It's offered in small, medium, large, XL, XXL, and XXXL sizes.
MSRP: $36–$56
Orvis/Dog First Aid Kit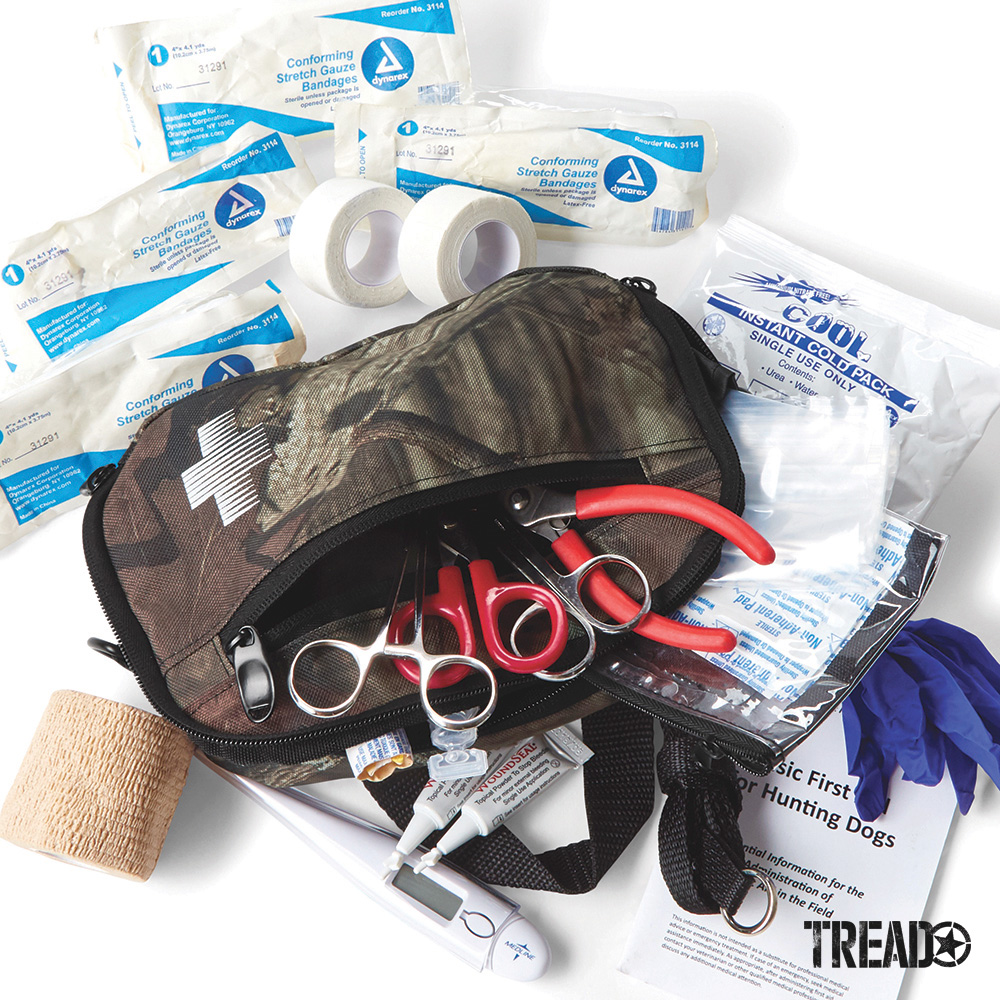 The Orvis Dog First Aid Kit includes items for emergencies while hunting, traveling, or at home. It comes complete with an assortment of basic first aid products; in fact, there are more than 25 items to handle injuries. Also included is a comprehensive, 12-page guide about basic canine first aid.
MSRP: $69
CVT/K9 Day Pack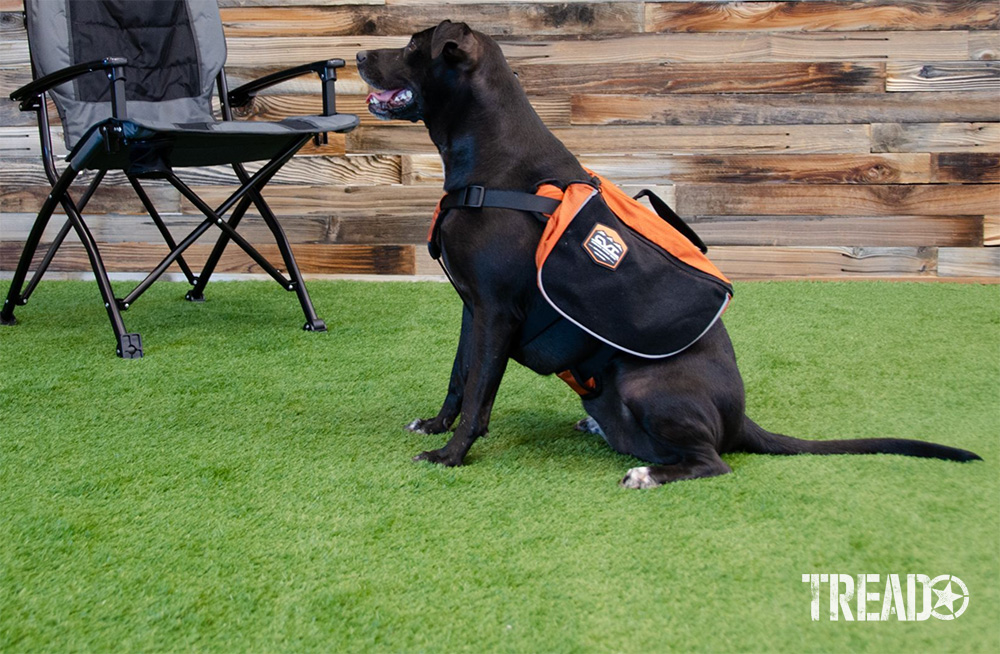 The K9 Day Pack has comfort in mind. Its pockets are lined with breathable mesh-and-foam padding. Made to last with a ripstop shell, one side of the pack features attachment loops, and the other side sports hook-and-loop attachments for ultimate accessorizing. It's available in small, medium and large sizes.
MSRP: $40–$48
Adventure Pet: Gunner/Orthopedic Dog Bed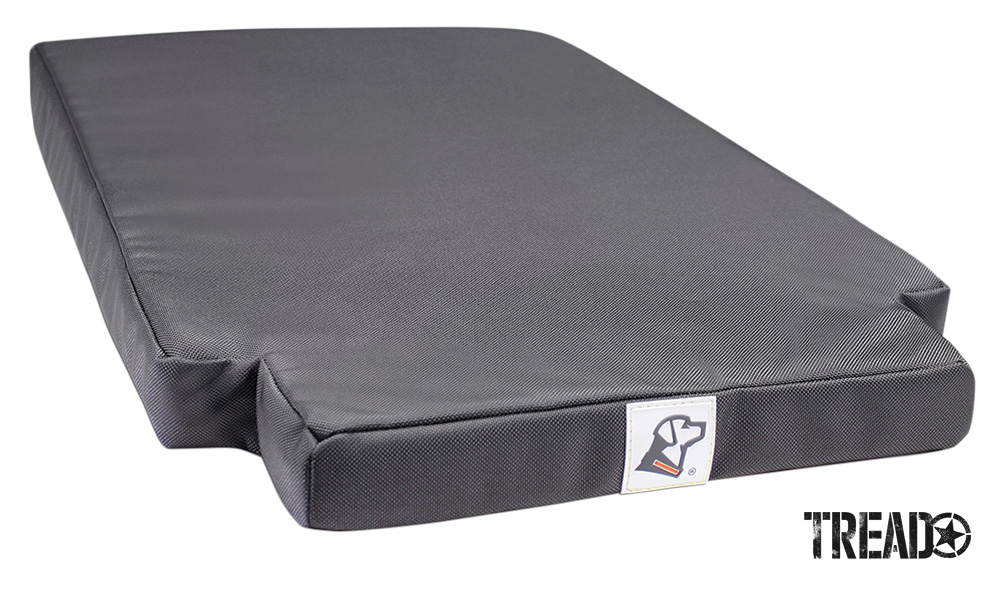 This dog bed has a 1680 Denier-rated, ballistic nylon cover. It incorporates 2-inch cooling memory foam. It will provide long-lasting comfort. The 2 inches of Pure Core Support Foam and True Cool Memory Foam keep dogs at optimal temperatures and ensure the materials don't break down or dip to make sure the bed provides excellent support for the entire body. It's used as a dog crate. It's made in the U.S.A.
MSRP: $89.99–$129.99
Adventure Medical Kits/Vet in a Box Medical Kit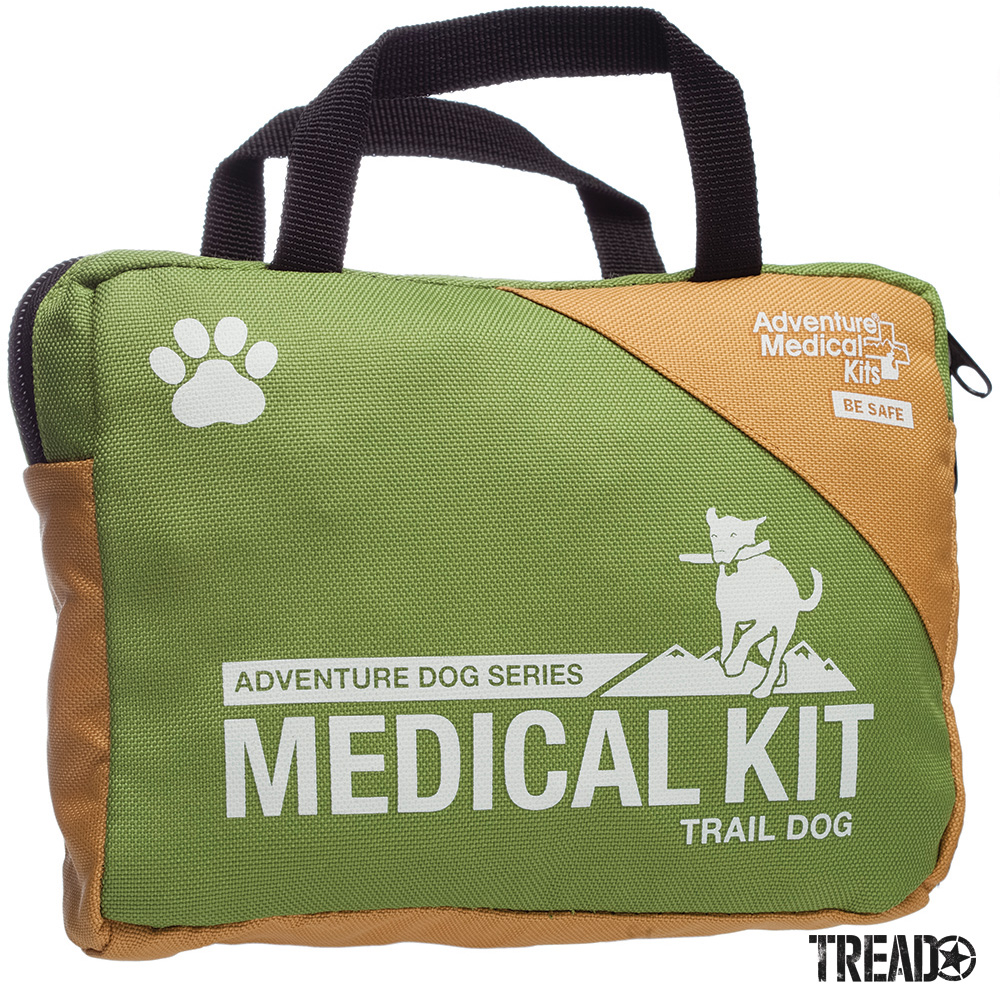 Prepare for any accident or occurrence. The Vet in a Box Medical Kit provides the 10 essential tools, including tweezers, antibiotic ointment, gauze dressing, and an irrigation syringe, to treat common canine injuries. They're all packaged up in a durable, waterproof inner bag. Additionally, the kit comes with a vet-authored dog field medicine guide to give you confidence in treating dog injuries. This kit is a must-have for any adventure pet owner.
MSRP: $34.99
(Editor's Note: A version of this story appeared in Tread July/August 2021.)