Sustainable Products for Camping: Reduce. Reuse. Recycle.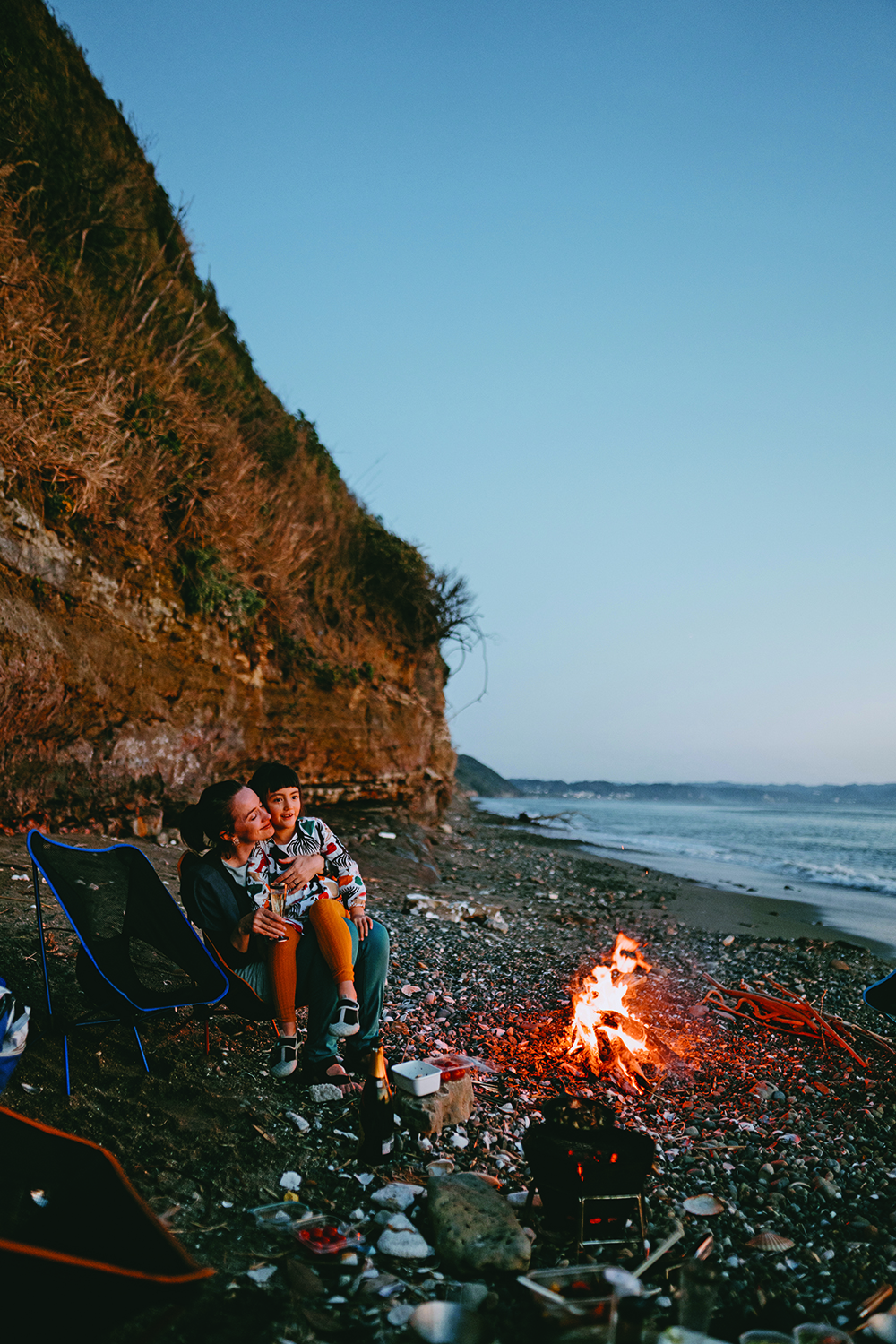 A Guide to Recycled Sustainable Products for the Outdoors
"Reduce. Reuse. Recycle." This is a familiar phrase taught to us as kids to help us learn about conservation and environmental protection. As adults, it's important to continue these sustainable practices to help preserve the outdoors that we all enjoy and love. We must preserve it for the generations to come, and sustainable products will play an important role.
According to the Environmental Protection Agency, "Sustainability is based on a simple principle: Everything that we need for our survival and well-being depends, either directly or indirectly, on our natural environment. To pursue sustainability is to create and maintain the conditions under which humans and nature can exist in productive harmony to support present and future generations."
There are countless ways to reduce your environmental footprint and become more involved and aware. With many initiatives that center around environmental protection, education and clean-up at the global and local levels, it simply takes the effort and determination to do so.
Environmental Responsibility Starts at Home
One of the first places to start an environmentally responsible journey is at home and in our own closets and garage. We all own gear, and many of us have an abundance of it. Hopefully, it's of high quality and will last for many trips and adventures. But, if it becomes damaged, the first step should be to consider having it fixed, handed down or recycled, rather than simply throwing it away. Many outdoor brands have adopted the "planet first" mentality and have introduced programs and products that meet these goals, and encourage sustainable living.
Yvon Chouinard, founder of Patagonia, launched a campaign decades ago with the headline, "Don't Buy This Jacket," with the intent to encourage people to consider the effect of consumerism on the environment and to purchase only what they need. This went along with Patagonia's "Common Threads Initiative," asking its customers to buy only what they need, repair what breaks, and re-use or recycle everything else. This philosophy holds true to this day and is one that many other brands have followed.
Benefits of Recycling in Sustainable Products
The use of recycled products has grown exponentially in recent years. By using recycled materials, the need for raw materials decreases, which requires less energy and water to produce and cuts down the amount of plastic and other materials that end up in landfills—or even worse, left out in nature.
Current technology and innovation have decreased the stigma of poor-quality products that come from recycling. From outerwear to backpacks and even tents, brands are finding ways to reduce their environmental impact and produce products more sustainably.
Look for the 'Bluesign'
There are options to borrow or rent gear, but if you do plan to invest in new gear and clothing, one thing to look for as you shop is Bluesign certification, which can often be found in the form of a label on the product.
The painstaking process toward receiving the certification monitors the journey of materials from factory to final product. Certification is set with stringent standards in place for the highest degree of safety for the consumer; manufacturing with the lowest possible impact on people and the environment; and the responsible use of resources to help protect workers from exposure to chemicals.
You can also choose to support companies that have dedicated their business to be held accountable and are verified to improve their social and environmental performance. "Certified B" corporations balance purpose and profit and are legally required to consider the impact of their decisions on their workers, suppliers, community and the environment.
The "B Corp" certification is to business what the Fair Trade certification is to coffee. There are close to 4,000 companies that have participated and passed this rigorous process, including Patagonia, Klean Kanteen, Kammock and others.
Making informed decisions about purchases is just one step in helping improve the environment and the outdoors, in which we spend so much time. We've highlighted a few products in this guide—from drawer systems to apparel and much more—that use recycled materials.
THERE ARE COUNTLESS WAYS TO REDUCE YOUR ENVIRONMENTAL FOOTPRINT AND BECOME MORE INVOLVED AND AWARE.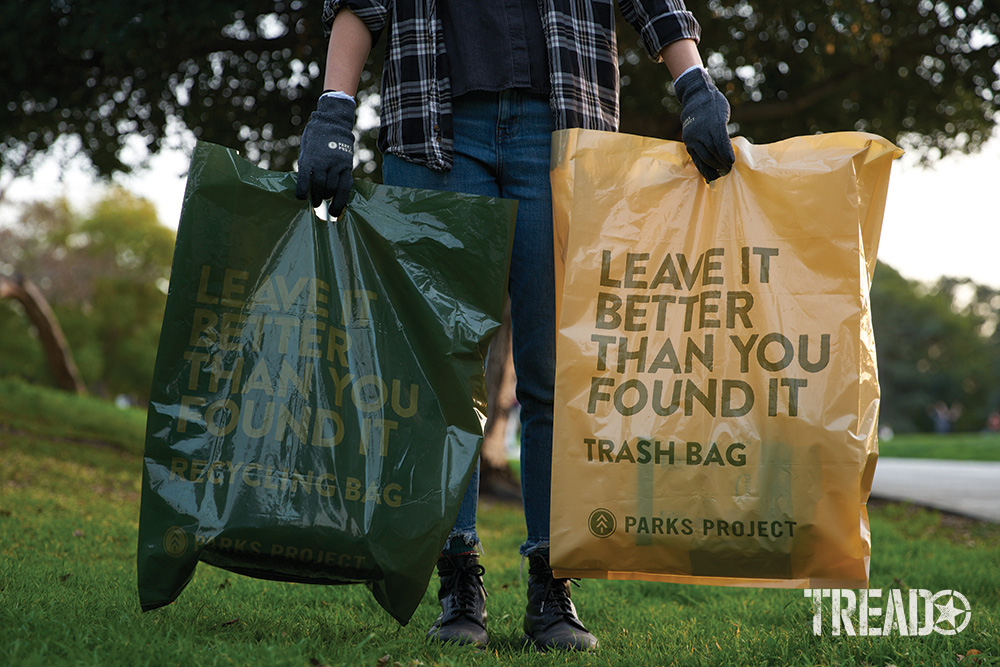 Highlights: The Parks Project DIY Park Pick Up Kit reminds people to do their part and leave nature better than when you found it. The kit includes gloves made with 100 percent recycled cotton yarn and a PVC coating, while the bags are 100 percent recycled polythene (which is also biodegradable).
MSRP: $10
URL: www.parksproject.us
Tread's Take: We love this affordable kit and its mission to help preserve nature. It's small enough to keep with you for any outdoor excursion. While the bags will be used—and hopefully filled with trash and discarded properly—the gloves can be used over and over.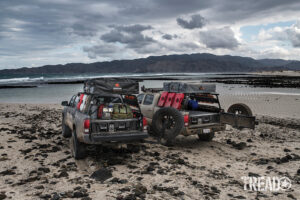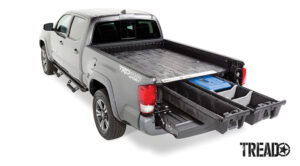 Highlights: Built entirely in the USA, the DECKED drawer system is a secure, weatherproof and organized storage solution for pickup trucks and cargo vans. Constructed from rugged, high-density and 100 percent recycled polyethylene and steel, it features two full-bed-length drawers capable of carrying up to 200 pounds each. Once installed it's easy to remove, and there's no drilling required for most installations.
MSRP: Starts at $1,349.99
URL: www.decked.com
Tread's Take: The DECKED drawer system is popular—for good reason: It's functional and easy to use. The drawers are strong and help protect valuable gear. Complementary accessories are available that work well within the system. While not available for every vehicle, they do have options for most popular truck and van applications. In addition, the company offers a three-year warranty.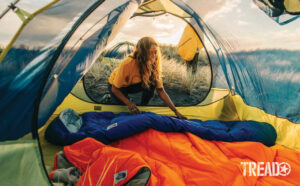 Highlights: This is a spacious and straightforward tent made with durable, recycled materials for backpacking and camping. It includes a polyester ripstop rain fly, floor and canopy. The tent features two doors and two vestibules and offers ample space to fit up to three people.
MSRP: $300
URL: www.thenorthface.com
Tread's Take: This is a simple, easy-to-assemble tent that will last for years due to its high-quality materials. The tent packs down and weighs about 7 pounds. Inside, it's spacious enough to be cozy and comfortable for a good night's sleep. We tested it with two adults, and the tent still had enough room to hold additional gear.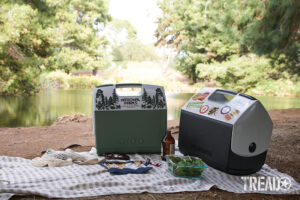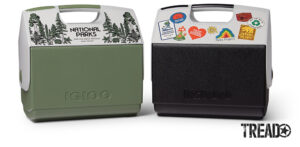 Highlights: Igloo and the Parks Project have partnered to launch two new, special-edition Playmate coolers. They're part of Igloo's ECOCOOL collection—the world's first coolers made with post-consumer recycled resin. A portion of sales proceeds will benefit the National Parks Conservation Association to help fund park conservancy projects in the United States. The hard-sided coolers feature custom artwork and can fit up to 30 12-ounce cans.
MSRP: $49.99
URL: www.igloocoolers.com
Tread's Take: The Igloo Playmate cooler has been a staple for years.  It's a tried-and-true design that's convenient and budget friendly. We love the collaboration with the Parks Project and the mission of the ECOCOOL collection.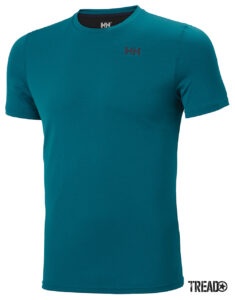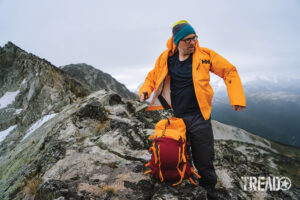 Highlights: The LIFA Active Solen line provides all-day comfort and sun protection that's better for the environment while also reducing the need for sunscreen. Through a low-temperature, high-pressure and energy-saving process called "S. Cafe, recycled coffee grounds are infused during the fiber creation process into the recycled polyester fiber to boost UPF protection to 50+ that'll never wash out. The material dries 200 percent faster than cotton and provides natural odor elimination. Every garment in the LIFA Active Solen line uses three recycled plastic bottles and three cups of used coffee grounds.
MSRP: Starts at $55
URL: www.hellyhansen.com
Tread's Take: The LIFA Active Solen line by Helly Hansen is high-performing and offers many valuable traits that you'd want from apparel for the outdoors for sun protection, durability and natural odor resistance. Whether you're driving on the trail, setting up camp or hiking, these items are comfortable and lightweight and provide moisture management to keep you dry. We also appreciate that it's available for both men and women.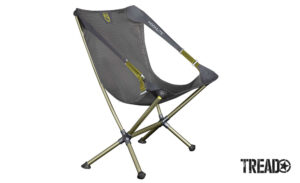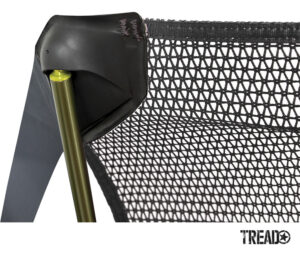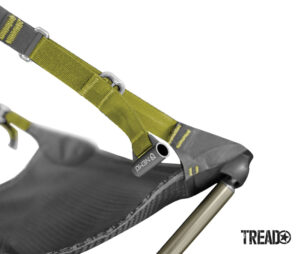 Highlights: The Nemo Moonlite Reclining chair features an adjustable, one-of-a-kind seating design for dining or reclining. The Moonlite uses 100 percent post-consumer recycled materials for the webbing and features a Bluesign-approved mesh seat. The seamless seat design is made possible by asymmetric, custom-engineered mesh that conforms better to different body shapes. The Moonlite includes a zippered storage bag.
MSRP: $139.95
Tread's Take: As convenient as it is comfortable, the Moonlite is versatile enough to bring along on any adventure. It sets up quickly and packs down small for portability while saving valuable storage space. The durability, high quality and lifetime warranty makes this more pricey camping chair well worth the cost.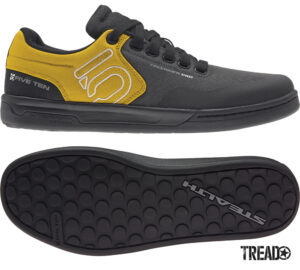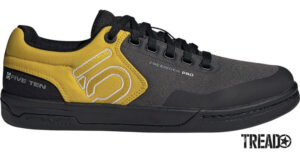 Highlights: For this shoe, Five Ten has brought Parley recycled ocean plastic, Primegreen recycled polyester and sustainably sourced cotton to mountain biking. As part of the Adidas family, the goal for the company is to phase out virgin polyesters by 2024 and have all shoes and apparel made with 100 percent recycled materials. This flat-pedal mountain bike shoe features a rubber outsole designed for maximum grip, on and off the pedal, along with a three-layer, reinforced toe box for impact resistance.
MSRP: $150
URL: www.adidas.com/us/five_ten
Tread's Take: We've used Five Ten shoes on our mountain biking trips and have always been impressed with their performance and comfort. The shoes are also stylish enough to wear around town, so you can go from the car to the trail and to the bar with no issues. The recycled nature of Five Ten shoes serves as an added bonus!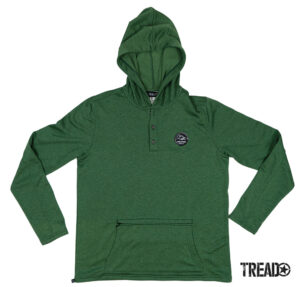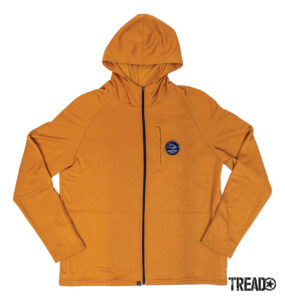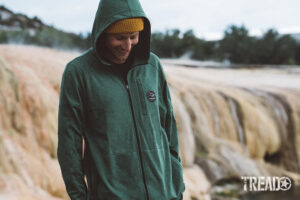 Highlights: The Coalatree Baseline Midlayer is this B Corp's latest offering in its coffee collection. Items in this collection are made from recycled coffee grounds: Spent coffee grounds are mixed and melted down with recycled plastic bottles to create fibers to create the garment. The microscopic coffee layers are embedded into the material, making it odor resistant, UV protective and moisture-wicking. The material is also quick-drying and stain resistant. The Midlayer features a hood, thumbholes, two zippered pockets and one chest pocket to organize belongings.
MSRP: Starts at $89
URL: www.coalatree.com
Tread's Take: This is a versatile piece that can easily be taken on any trip. It packs down into its own pocket for convenience and portability. Its honeycomb texture provides insulation, breathability and comfort. This midlayer garment is good for year-round use, and by itself in the warmer months or layered during colder months.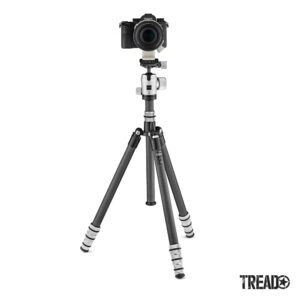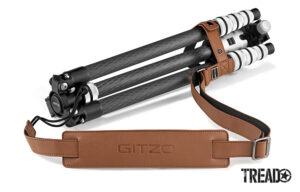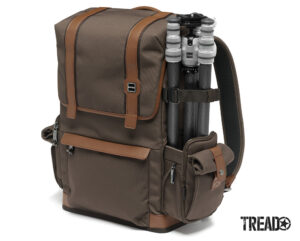 Highlights: Gitzo has been a leader in the photography world for more than 100 years. Its new Legende Tripod and Camera Backpack have been designed to last a lifetime and offer low environmental impact via their sustainable materials. The backpack's main exterior fabric is constructed of 100 percent recycled polyester, while 65 percent of the entire bag weight is comprised of recycled fabrics. Additionally, the tripod's Eco leather strap and backpack details are made of cruelty-free, environmentally friendly, nontoxic synthetic leather.
MSRP: Starts at $699
URL: www.gitzo.com
Tread's Take: We've used Gitzo sustainable products for years; the quality of its products speak for themselves. The backpack is functional and can carry a good deal of camera gear. It's design allows it to stand upright on its own to further protect the valuable gear inside. It also provides easy access to the items inside and keeps the pack clean. The tripod is lightweight, sturdy and extremely durable. Its strap is exceptionally convenient, making the tripod easy to carry and store. Plus, it features an unlimited warranty to end "throwaway culture."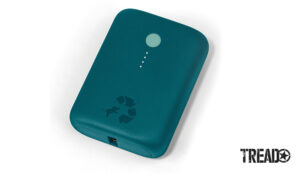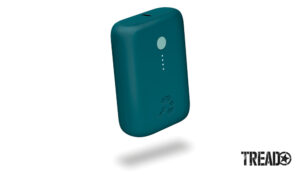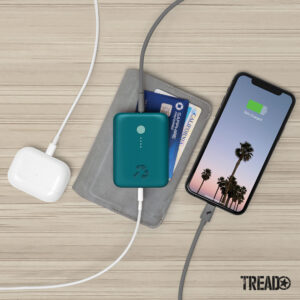 Highlights: The Nimble Champ blends fast-charge technology with certified recycled materials and industry-leading CO2 reduction. Each product from Nimble is shipped in carbon-neutral, zero-plastic packaging and includes free access to Nimble's national e-waste recycling program. The Champ is the smallest 10,000 mAh PD portable charger available. It features an 18W Max PD and QC 4.0 output and a dual-port USB-C/USB-A.
MSRP: $49.95
URL: www.gonimble.com
Tread's Take: This lightweight, compact battery is extremely portable and comfortably fits into a pocket. It provides fast charging and the ability to charge two devices simultaneously, and we also appreciate that Nimble has made the extra effort to become a certified B Corp.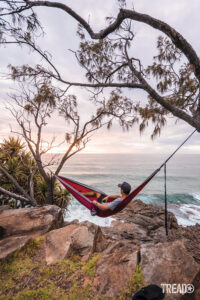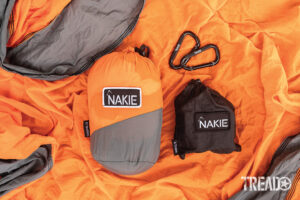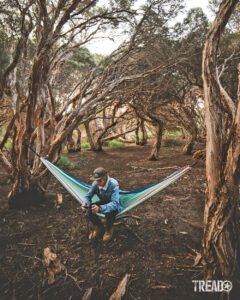 Highlights: The Nakie Hammock is made from 100 percent recycled materials. In fact, 37 plastic bottles make up each hammock. It's built with triple stitching and offers uniquely designed polyester end straps for increased strength and durability up to 500 pounds. With each purchase made from Nakie, the company will plant four trees in its reserve in Madagascar, which employs local villagers.
MSRP: $102
URL: www.nakie.us
Tread's Take: This is a great sustainable product for lounging just about anywhere. It's lightweight and strong and comes with a lifetime warranty.  In addition, the included straps make it quick and easy to set up.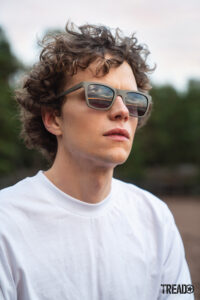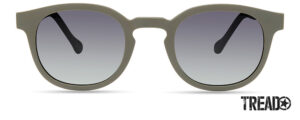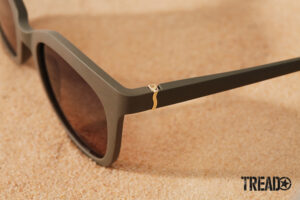 Highlights: The Eco Eyewear Eco Ocean Collection is made from 95 percent recycled metal, bio-based castor seed oil and recycled ocean plastics through a partnership with NGO Waste Free Oceans, which collected nearly 30 tons of marine litter and ocean-bound plastics. And these sunglasses aren't just a sustainable product. The company plants a tree for every frame sold (it's already helped plant more than 2 million trees)!
MSRP: Starts at $75
URL: www.eco-eyewear.com
Tread's Take: These sustainably made sunglasses are lightweight, stylish and fit comfortably. The collection features multiple options for lenses—polarized and non-polarized and in multiple colorways and styles.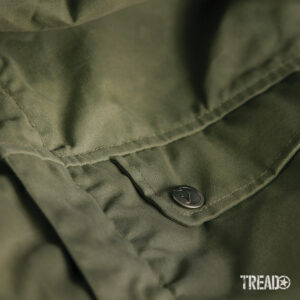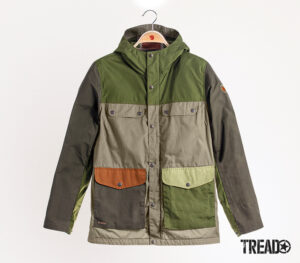 Highlights: The Fjallraven Samlaren ("gatherer" in Swedish) Jacket is part of the Samlaren collection, which comprises products constructed from leftover fabrics from Fjallraven's mills and factories. This   limited edition sustainable product uses leftover G-1000 fabric and features two mid-chest pockets with button closures, along with zippered hand pockets and a hood.
MSRP: $255
URL: www.fjallraven.com
Tread's Take: This is a highly durable jacket that fits well, most importantly because of its snug hood and drawcord adjustment at the hem, as well as the button closures at the cuff of each sleeve. Most importantly, it's lightweight and can be easily used with other layers for warmth. We're fans of the color-blocking style, along with the protection it provides from the elements.