PERSONAL COOLER PROVIDES COMPACT VERSATILITY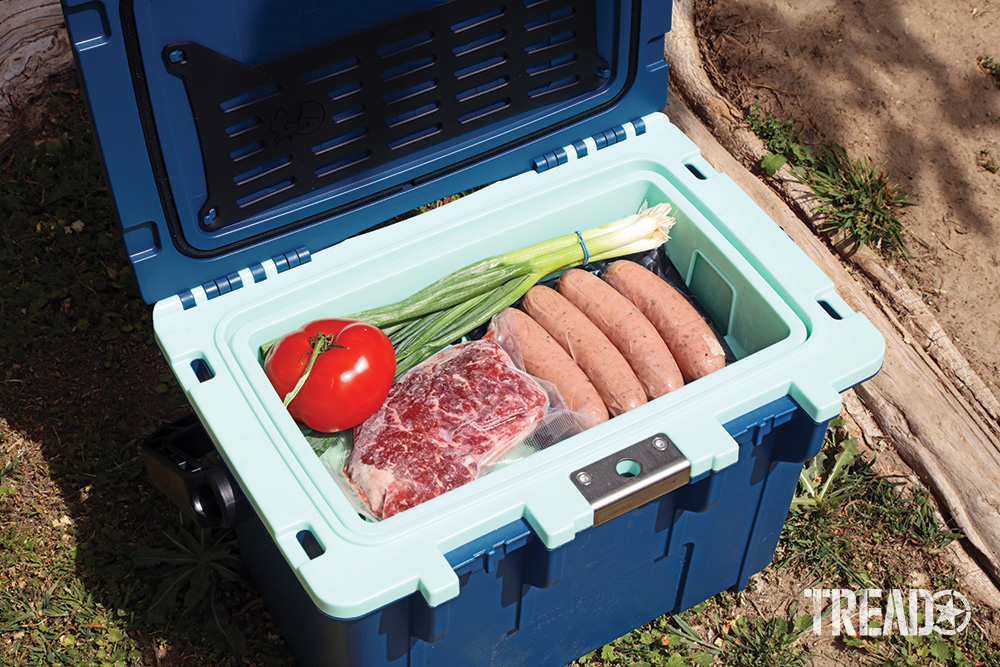 A closer look at the Pelican 14QT Personal Cooler
Because I'm an off-road vehicle owner, it's very easy for me to focus on the sexier food- and drink-cooling options on the market (such as onboard fridge/freezers) over traditional, ice-cooled chests. The fascination with these mobile fridges is real, and the reasons are totally understandable: The capability they give us, as well as the impressive technology they're packed with, are truly game-changing. However sometimes, a personal cooler will do the trick.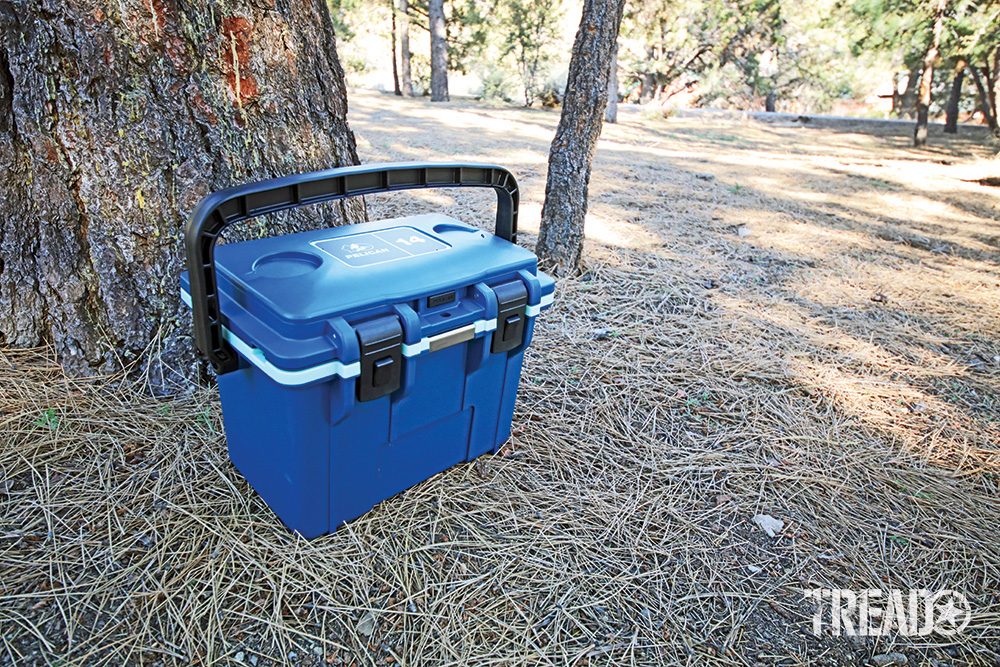 But, as great as they are, they can also be completely cumbersome and "overkill" for use in some instances.
I was headed to a quick, one-night car-camping trip in the vicinity of Southern California's Big Bear Lake a few weekends ago. I decided to forego taking my 4×4 adventure rig and took my daily driver car instead. Since I was headed to a prepared campsite that hosted permanent restrooms, barbecue grills and even parking spaces that are tucked right up to your campground, I figured my truck could sit this one out.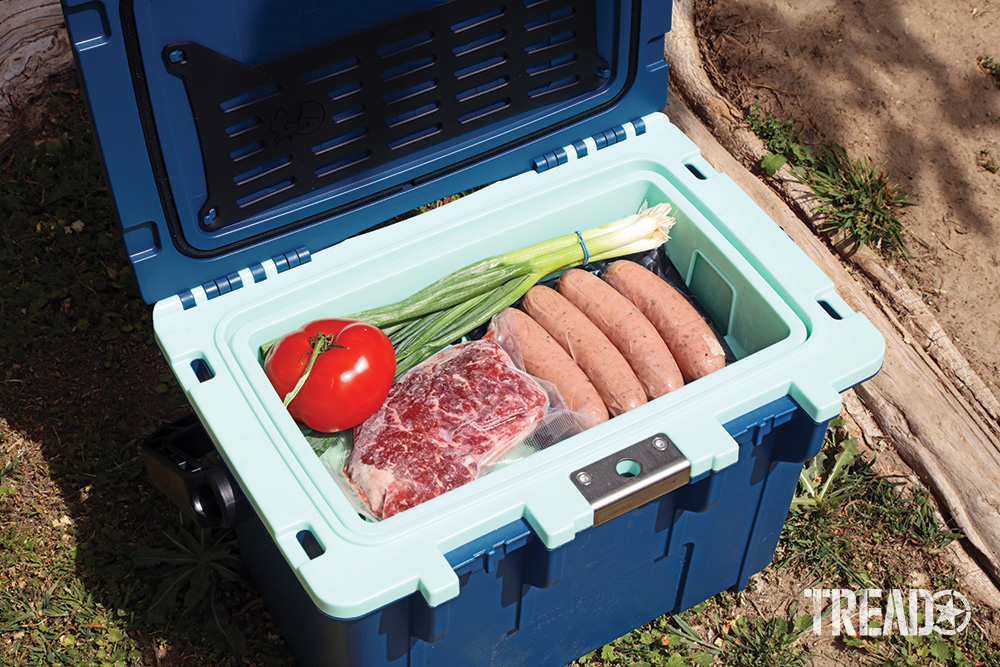 It would be such a short stay that I decided to go with the bare minimum and packed lightly. Instead of hauling out a fridge/freezer or even a large ice chest, I opted for Pelican's new, compact and lightweight 14QT Personal Cooler. I've trusted Pelican for its renowned line of protective hardcases for years. Hearing that Pelican had released a line of coolers had me intrigued, and I had to try one out.
Cold-Keeping Efficiency
This ultra-portable personal cooler looks like a simple ice chest, but it packs so many features that it makes it a surprisingly versatile camp fixture good for much more than just keeping your food and drinks cold. It features commercial-grade, 1.5-inch-thick polyurethane walls and a freezer-gasketed lid for fantastic cold-keeping efficiency. In fact, the personal cooler kept the ice frozen in my cooler for two more days after I returned home from the trip, and I ended up dumping the ice before it showed any signs of melting.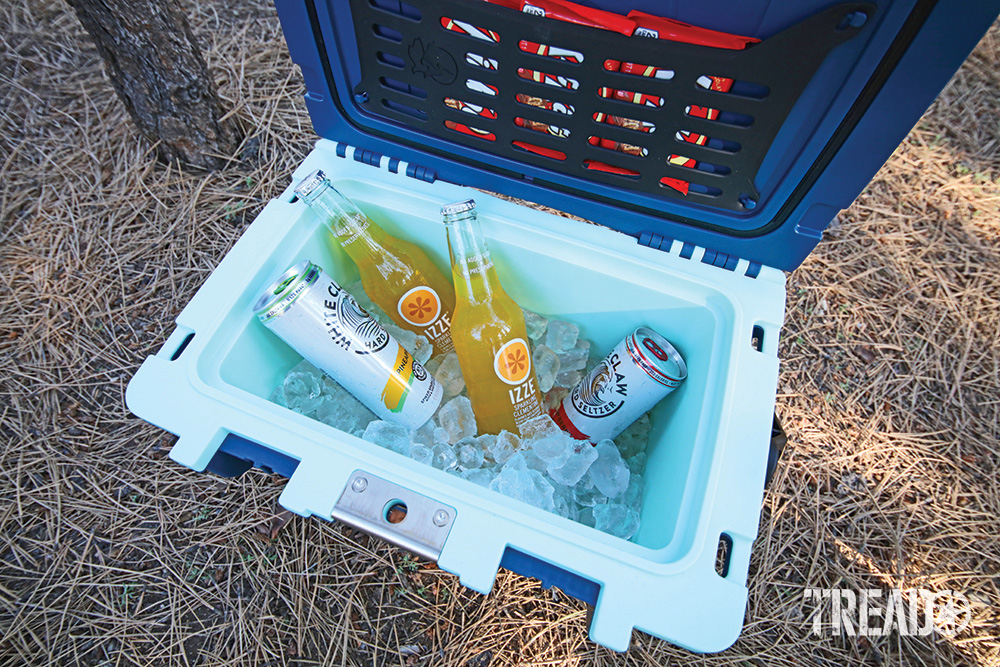 Its compact size hides the fact that it has three different storage zones. Within its interior, you'll find an upper dry box that's contained within the lid of the cooler. This zone is designed to keep your personal items dry. I kept a campground map in mine and also used its built-in tablet/phone easel slot so I could use my phone hands-free.
Opening the lid reveals an inner tray for nonperishables to stay cool and dry. This is where I kept a sandwich (nice and dry) and stored sweets, such as a couple of chocolate bars and a bag of marshmallows.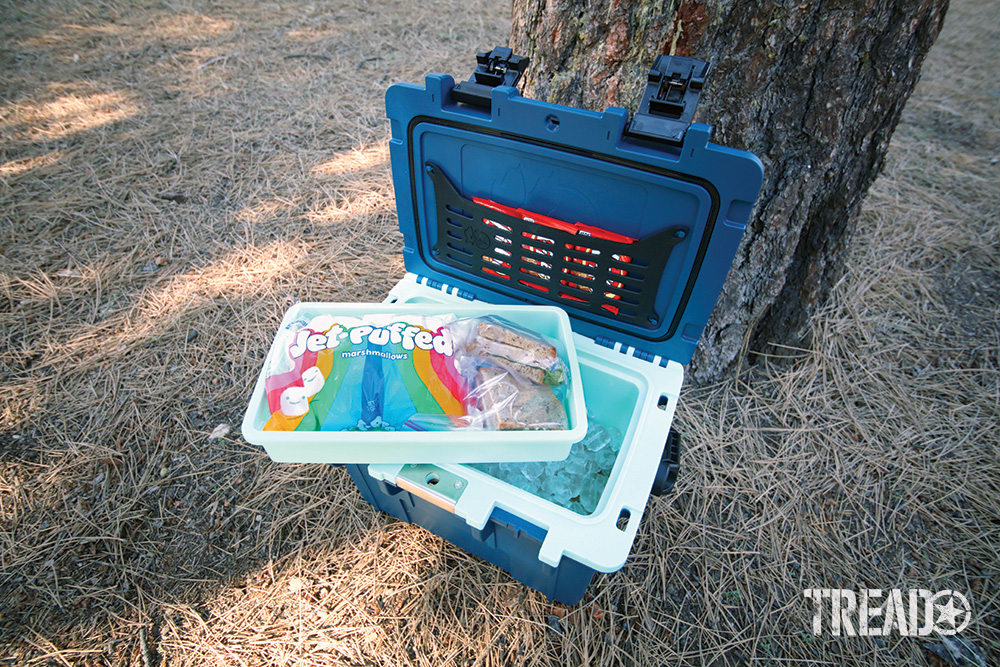 Before cooking time, I also used this tray to defrost a steak and some sausages while also keeping veggies nice and cool. Removing the tray exposes the 14-quart-capacity ice chest area underneath. There's enough space to keep a six-pack good and frosty, along with several pounds of ice or even a couple of Pelican's reusable, 1-pound Ice Blocks. The personal cooler did everything I required of it. I also learned that it held some additional "surprises" as I used it.
Unexpected Extras
As I found my spot around the campfire, I rested my drink on its lid, which features two recessed cup holders on its top. It was great to be able to keep my hands free to cook and roast the aforementioned marshmallows. Another nice surprise? Within the cooler's lid is a hidden bottle opener with a magnet embedded within the cooler's face. A removed bottle cap will immediately stick to the face of the cooler. This was handy for helping keep the campsite litter-free in my efforts to "leave no trace."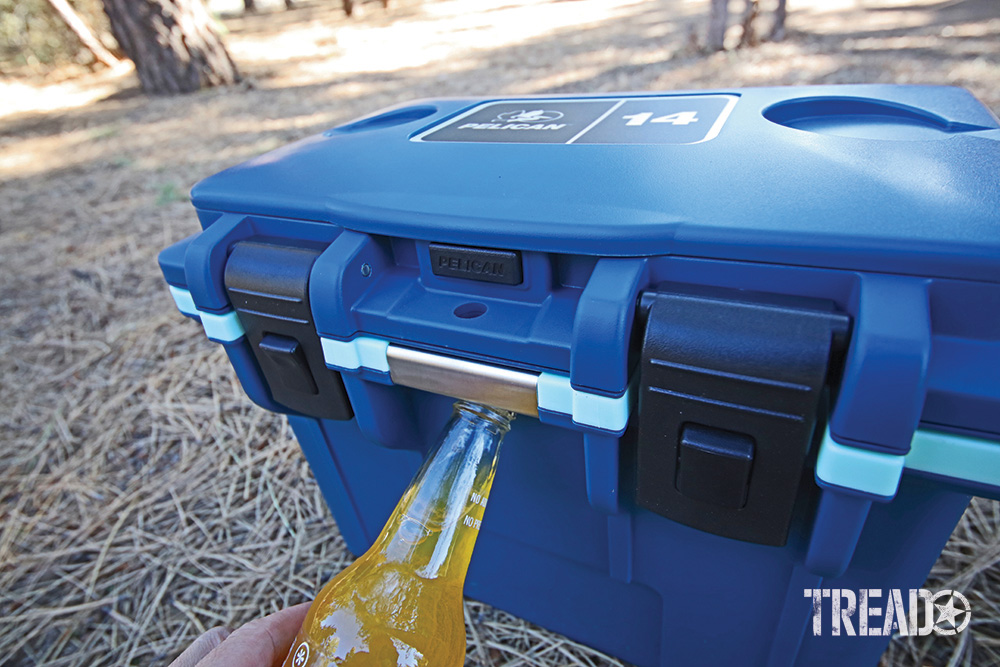 The Pelican 14QT Personal Cooler also features other thoughtful design elements, such as a concave cutout in the cooler's back side that forms a smooth area to clear your leg when you're carrying it around; no more rubbing your leg as you carry it to the next location. Also, its rugged handle locks upright so you can set it down and pick it back up again without having to duck down low to search for the handle.
These seemingly small ergonomic features might seem trivial, but when you're using the cooler, these details become appreciated without you even being aware of them.
When I packed the Pelican 14QT Personal Cooler for the trip, I had no idea just how much I'd like it. Its compact size and handy features have placed it at the top of my list of must-take items for any future trip. It is also great for use at the next tailgate or backyard party. There seems to be no end to its uses.
Pelican 



14QT

Personal Cooler 
Interior Dimensions: 12.75 in. L x 7.25 in. W x 8.75 in. D
Exterior Dimensions: 18.00 in. L x 11.50 in. W x 13.00 in. D
MSRP: $100