Karl Probst: The Father of the Jeep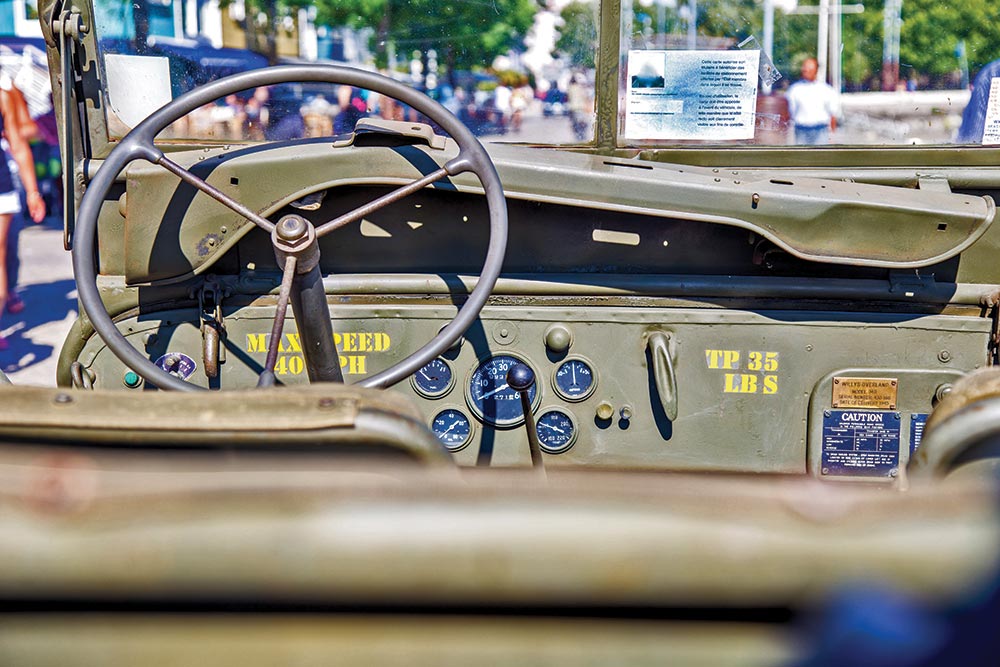 Meet The Man Behind the Machine
The Jeep is ubiquitous as America itself. It has been to battle, to camp, to the highest mountain and the lowest valley. It is a car fit for danger, adventure, and any rough road in between. But none of it would be possible without the man we know today as the Father of the Jeep, Karl Probst.
In a story written by Colonel William F. Lee, the officer in charge of new developments for the U.S. Army, specifically, the development of the Jeep for World War II, he described it thusly: "Its a quarter-ton runt with a mechanical heart and a steel constitution; it has more speed than a backfield full of All-Americans; it can climb mountains; it can fly; it can swim; it can jitterbug across rough terrain at 50 miles an hour, hauling four armed soldiers and a 37 min gun with the same ease a hound dog carries fleas, and it is the first silk stockingless subject to enter a conversation whenever two or more Army men get together."
Vehicles and the Military
Vehicles have been militarized since their invention, and although great strides were made by Spyker in 1903 and the Jeffrey Quad during World War I, it wasn't until 1935 that Walter Marmon and Arthur Herrington proved that four-wheel-drive vehicles—specifically two-wheel-drive Ford light trucks converted to four-wheel drive—could indeed be versatile and useful on (and off) the battlefield. This didn't quite satisfy the U.S. Army, similarly to other models, specifically the Howie Carrier, in which the two occupants lay prone on their stomachs behind a gun.
It was long in coming, as the Army rank and file had complained about the desire and benefits of a reconnaissance car (capable of everything but weigh nothing) ever since the Great War. Those in charge at the Quartermaster Corps weren't listening until they witnessed the German blitzkrieg of 1939 and then met a persistent man by the name of Charles "Harry" Payne.
With a new war fast approaching in the late 1930s, the Army knew it had to develop new munitions but drew a blank when it came to a light scout car. Four car manufacturers were already working on such projects in the hopes to win lucrative government contracts: American Bantam, Willys-Overland, Marmon-Herrington, and Minneapolis Moline.
Charles "Harry" Payne
Harry Payne was a retired Navy pilot hired by American Bantam Motors as a lobbyist to work with the Army Quartermaster Corps (QMC) in the scout car's development. Payne presented to the QMC two small Bantam trucks in 1938, and it quickly found out what it didn't want in an army scout car. Payne reported to Senator Harry S. Truman, then chairman of the Committee on Military Affairs (he was investigating abuses while the nation prepared for war). Desperate for ideas and unwilling to be called into Truman's committee, officers from the QMC visited the Bantam factory in 1940 and learned everything they could about possible light recon vehicles.

Earliest Jeep Specs
The U.S. Army wanted four-wheel drive with a two-speed transfer unit and 85 foot-pounds of torque; it needed to carry 660 pounds, including a machine gun and three passengers. Other requirements were a fold-down windshield, running from 3-50 mph, and weighing no more than 1,300 pounds. And their timeline was ludicrous: Army quartermasters wanted a working prototype in exactly 49 days.
Much to the surprise of the engineers and administrators at Bantam, who just assumed they were being tapped for the job, the QMC invited approximately 135 U.S. manufacturers it submit bids for an ultimate scout car, and they had 11 days to do it. The rush was on to beat the competition, or so Bantam thought on July 11, only three weeks after the QMC visit to the plant.
Karl Probst, Father of the Jeep
Scrambling to get something down on paper, Bantam's president turned to Karl Probst, a West Virginian son of a doctor, who started a life of engineering by building a steam-powered bicycle in 1896 that promptly blew up. He dropped out of Ohio State due to illness, studied engineering in France, designed a small car in 1911 (called the Dunk Do-Do) and went to work for a variety of big name companies of the times—Chalmers, Lozier, and Peerless. He worked for Milburn Electric and revamped their electric car before moving to Reo in Lansing, Michigan, to become the chief engineer.
In 1920, because of his doctor's advice, Karl Probst quit the auto business and went into real estate, at least until Black Tuesday and the start of the Great Depression. He returned to developing auto engineering projects for a variety of car manufacturers, including Willys, GM, American Austin, and American Bantam.
Probst wasn't tremendously anxious to accept the position, since it didn't promise any money upfront, only if QMC accepted the contract. Plus, Bantam was completely broke by June 1940. In a circular manner, Probst got a call from William S. Knudsen, not only the former president of GM but the head of the War Production Office, who said, "This is important to the country. Forget your office. If you bring this off, and I know you can, we'll see that you get some money."
The (Drafting) Room Where It Happened
At the first meeting with Bantam president Frank Fenn, which defined the parameters of the project, he explained that the QMC wanted plans and bids for a new scout car no later than 9am on July 22. It was July 17, which meant that Probst had exactly five days to design a whole new vehicle from the ground up (of course, Bantam had already done a number of preliminary designs). Karl Probst walked into Bantam's long-deserted drafting room with his team, dusted off a couple of drawing tables, rolled up his sleeves and went to work. He worked solid through the weekend, taking only a few hours here and there for sleep.
By Friday July 19, he had finished designing what would eventually be America's greatest recreational vehicle. He knocked off early and went to the movies. On Saturday, he finalized the blueprints, cost calculations, supplier specifications, and bid forms. Probst and Fenn piled into a Buick and headed to Baltimore, where they met up with Harry Payne, who took the wind from beneath their wings when he pointed out it was, at 1,850 pounds, overweight and unacceptable. Fenn and Probst could do nothing but turn in the designs as they were.
Waiting outside the QMC offices at Camp Holabird at 9am were representatives from Ford, Crosely, and Willys. Only Bantam had what one could consider a complete bid, as the next best thing was Willys' very crude sketch, and while its bid was lower than Bantam, they bowed out  because they had no real plans and probably couldn't build the 70 prototypes in the required 49 days.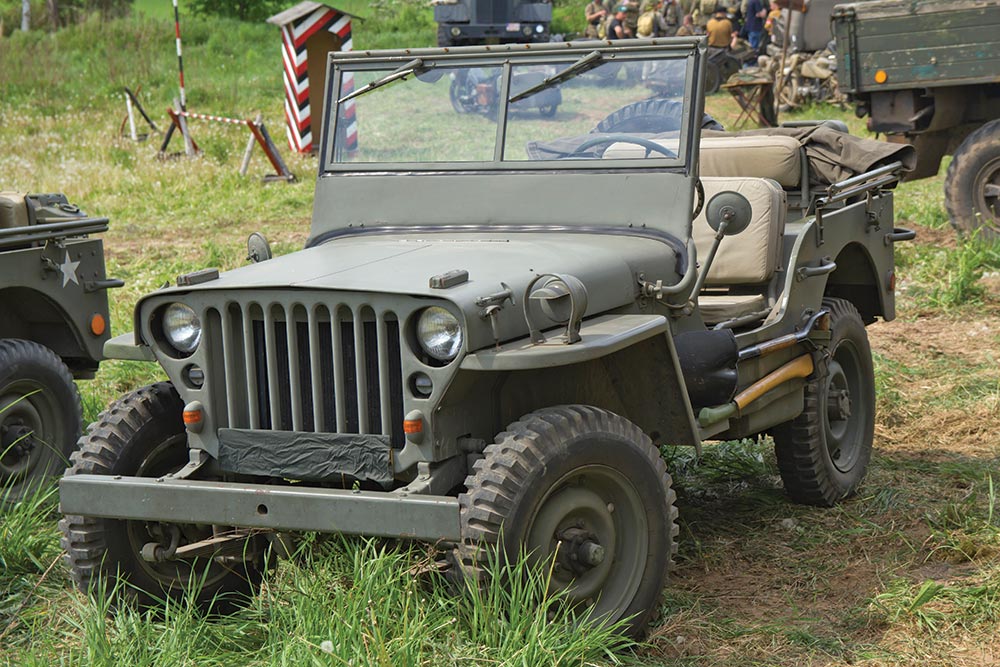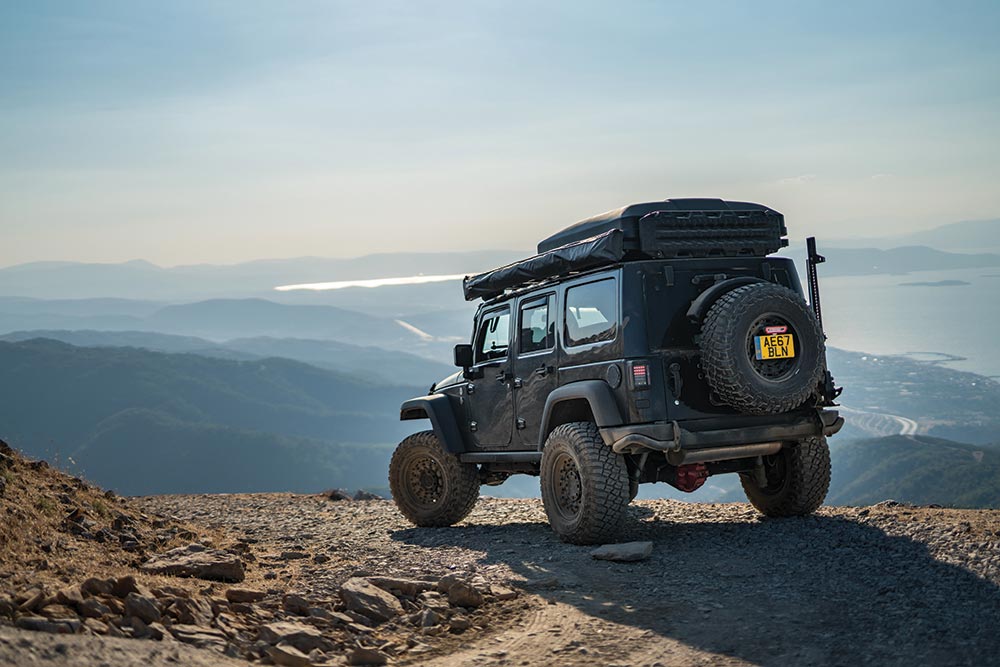 The Story Begins… and Ends
The officers at the QMC took only 30 minutes to reach a conclusion, and the contract with Bantam eventually saved the company… so they thought. (Ford and Willys eventually out-produced Bantam, who only made 2,643 units during the war, compared to nearly 600,000 from Ford and Willys, and it was Willys' final design—each company was allowed to make tweaks—that became the official "Jeep.")
In the end, Karl Probst only earned $200 for his monumental work. But the real work was to be done, as the first of 70 working examples—40 to the infantry, 20 to the cavalry, and 10 to the field artillery—was due at the Camp Holabird motor depot no later than 5pm on September 23, 1940.
Mostly unsung, Karl Probst never received official credit for his designs (Willys claimed during the war that it had designed the Jeep). Jeep history books don't often mention him, and his name isn't even on the memorial plaque at the Jeep's birthplace in Butler, Pennsylvania. He went on with his life, working at various auto design firms until his retirement, claiming that his work on the Jeep was a high point of his life.
During a particular torturous battle with cancer in 1963, on August 25, Karl Probst laid out the original drawings of the Jeep on his bed at his Dayton, Ohio, home and took a fatal dose of sleeping pills.
The Father of the Jeep was 79 years old.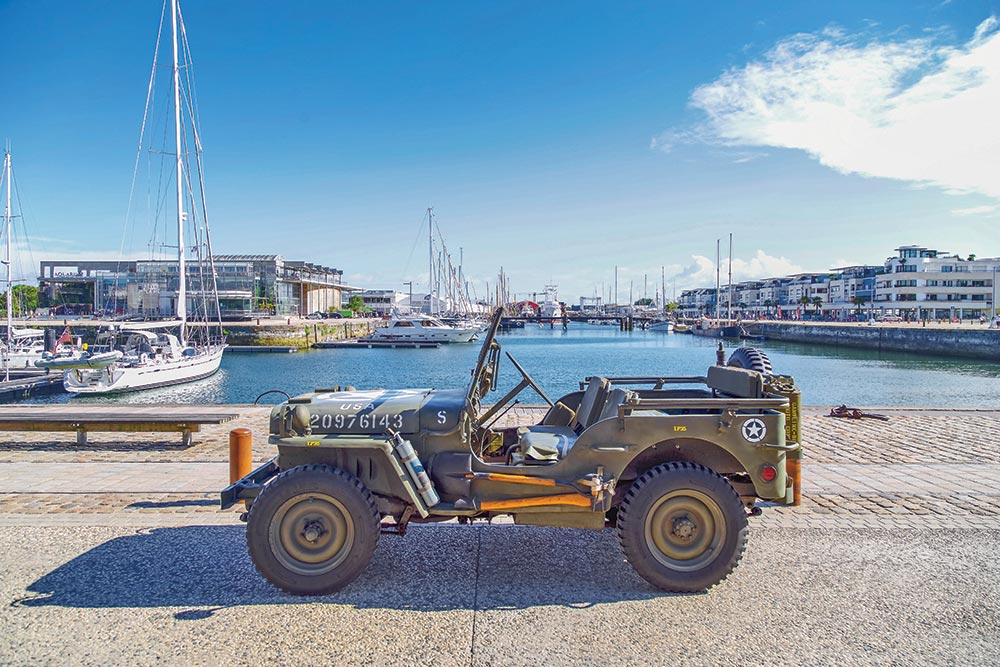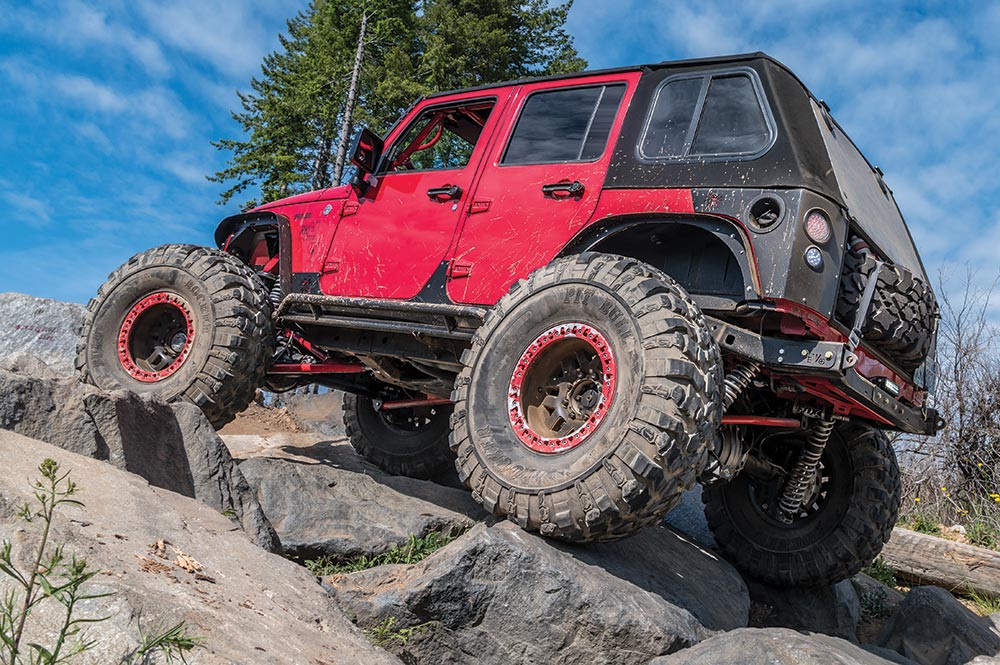 Identifying CJs and Wranglers
CJ-2A (1945-49)
The first civilian Jeep vehicle aimed to satisfy the post-war need for rugged farm vehicles.
CJ-3A (1949-53)
M83 (MC) (1950-52)
The military version of the CJ-3A, it is the first post-WWII military Jeep.
M-38A1 (MD) (1952-71)
The second-generation military Jeep featured a rounded body, longer wheelbase, and a more powerful engine. It is the inspiration for what would become the CJ-5.
CJ-3B (1953-68)
The first CJ designed with a different look than the military version. A new engine produced 25 percent more horsepower.
CJ-5 (1955-83)
This much-sought-after model featured a larger wheelbase, better suspension, and improved passenger comforts. In 1965, the CJ-5 came with the Dauntless V6 that doubled the power of the standard four-cylinder. At 28 years, the CJ-5 is the longest production Jeep ever.
CJ-6 (1955-81)
The CJ-6 accommodated the need for more cargo and passenger space. The 101-inch wheelbase Jeep—20 inches longer than the CJ-5—had heavier axles, larger brakes, and 304- and 360-cubic-inch V8 options started in 1973.
CJ-7 (1976-86)
The CJ-7 was the first Jeep to come with an automatic transmission and an optional hard top and steel doors. The seventh-generation model was the first major redesign in 20 years.
CJ-8 Scrambler (1981-85)
The CJ-8 Scrambler was a small pickup for customers wanting more practicality.
YJ (1987-95)
The Jeep Wrangler replaced the CJ series. The YJ series is the only Jeep to feature square headlights.
TJ (1997-06)
The TJ featured the Quadra-Coil suspension that replaced the leaf springs. It was the biggest advancement yet for Wrangler's on-road ride quality. The TJ was released 1997 model so there was no 1996 model Wrangler.
TJ-L (2004-07)
Nicknamed the "LJ," the Wrangler Unlimited's longer wheelbase offered a better driving experience than other models.
JK (2007-18)
The JK Wrangler offered removable tops and doors and fold-down windshields.
JKU (2007-18)
The Jeep Wrangler JK Unlimited included luxury trim options and functional as a family vehicle.
JL (2018-present)
The fourth generation Wrangler available in two- and four-door bodies.
Other Jeep Letter Designators
KL         Cherokee, 2014-present
XJ         Cherokee/Wagoneer (Unibody only), 1984-01
WK2     Grand Cherokee, 2010-present
WK       Grand Cherokee, 2005-10
WJ        Grand Cherokee, 1999-04
ZJ         Grand Cherokee, 1993-98
KK         Liberty, 2008-13
KJ          Liberty, 2002-07
MK        Patriot, 2007-present
XK        Commander, 2006-10
MJ        Comanche, 1986-93
VJ         Jeepster, 1948-50
DJ         Dispatch or delivery Jeep, 1955-85
FC         Forward control trucks, 1956-64
SJ          SJ Grand Wagoneer, SJ Cherokee and SJ truck, 1963-92
C101     Jeepster Commando, 1966-71
C104    Jeep Commando, 1972-73
---
Editor's Note: A version of this story previously appeared in the TREAD Jan/Feb 2023 issue.