INEOS Grenadier: Is it the Next Best 4×4?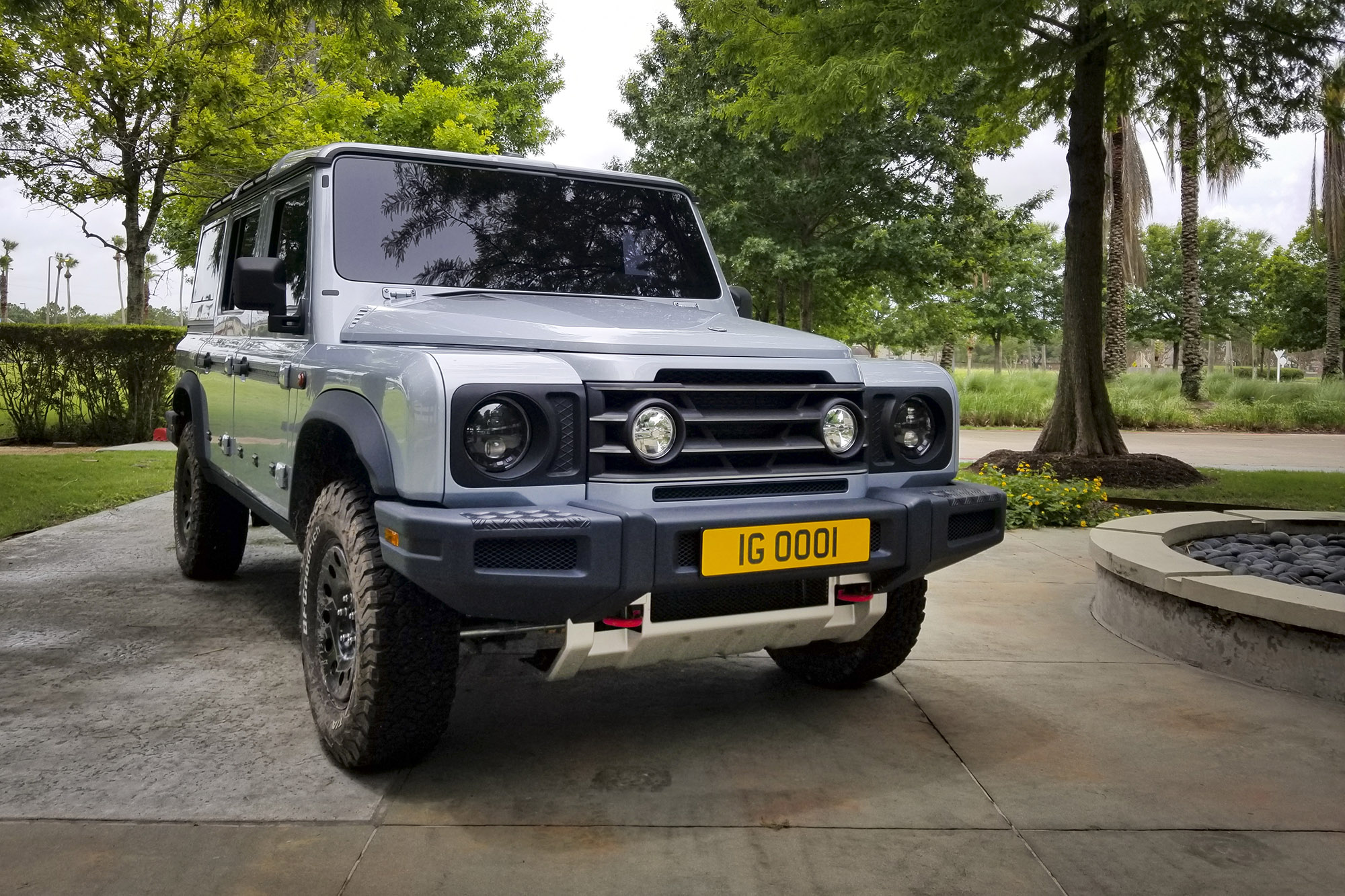 The brand new INEOS Grenadier 4×4 will shake up the market.
Some may say the Land Rover Defender was the best 4×4 ever created. Others beg to differ. They state the Jeep Wrangler Rubicon or Ford Bronco has top honors in the off-road market. Well, there is a different player in town. It's a brand new 4×4 that could change the game of off-roading. It's the British-designed, French-made INEOS Grenadier. These 4x4s should be in North America in 2023.
Thoughtful integrations were evident. Hefty roof-mounted grab handles are a part of the design.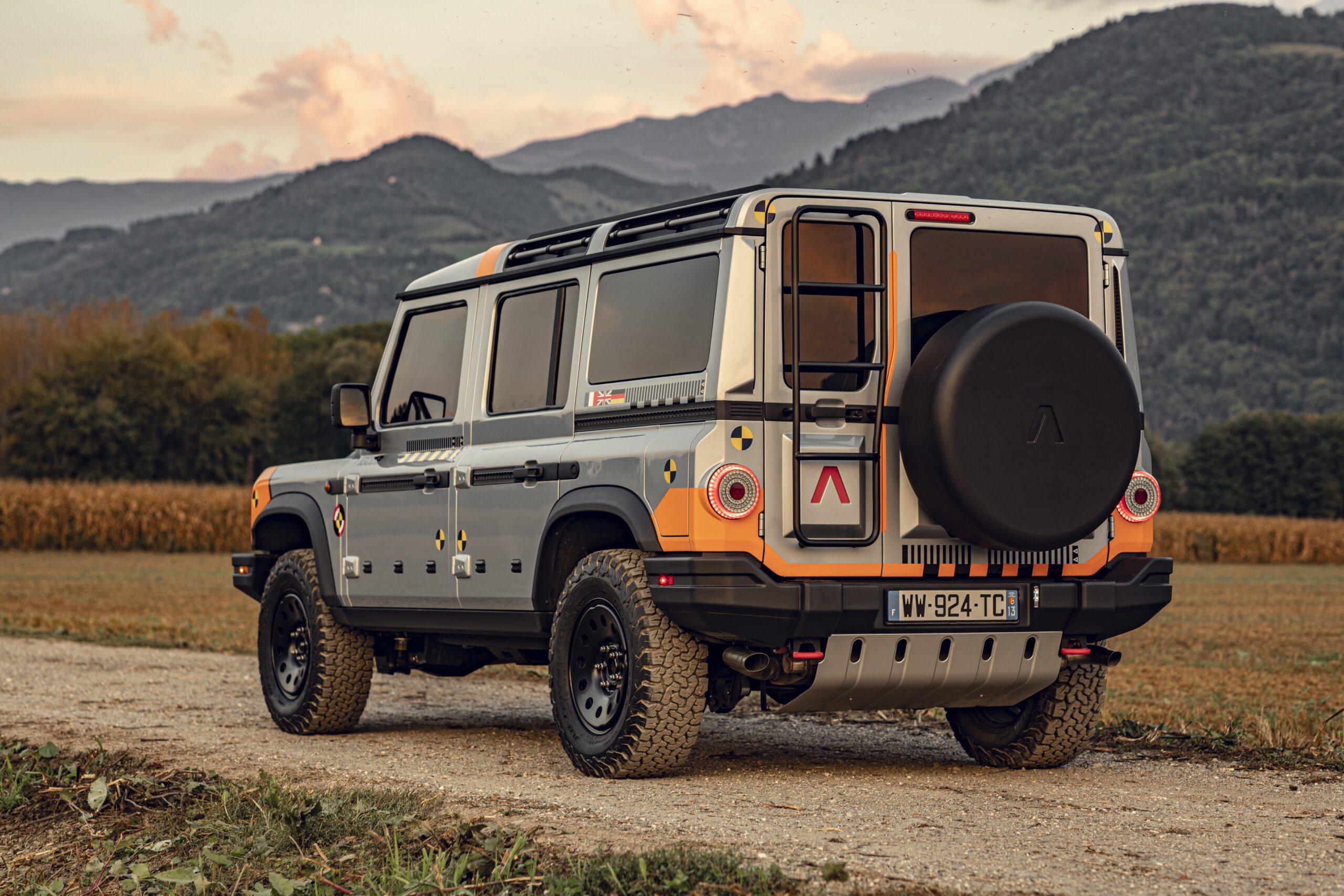 What is INEOS?
INEOS touches everyday life. The company makes all sorts of specialty chemicals and oil-based products used in your car or in your home. The worldwide chemical company consisting of 36 businesses in 29 countries.
INEOS, having multiple ventures like a successful cycling team, is knocking on the door of the four-wheel-drive world. They want in and have a 4×4 that might just be the next top contender for future overland travels.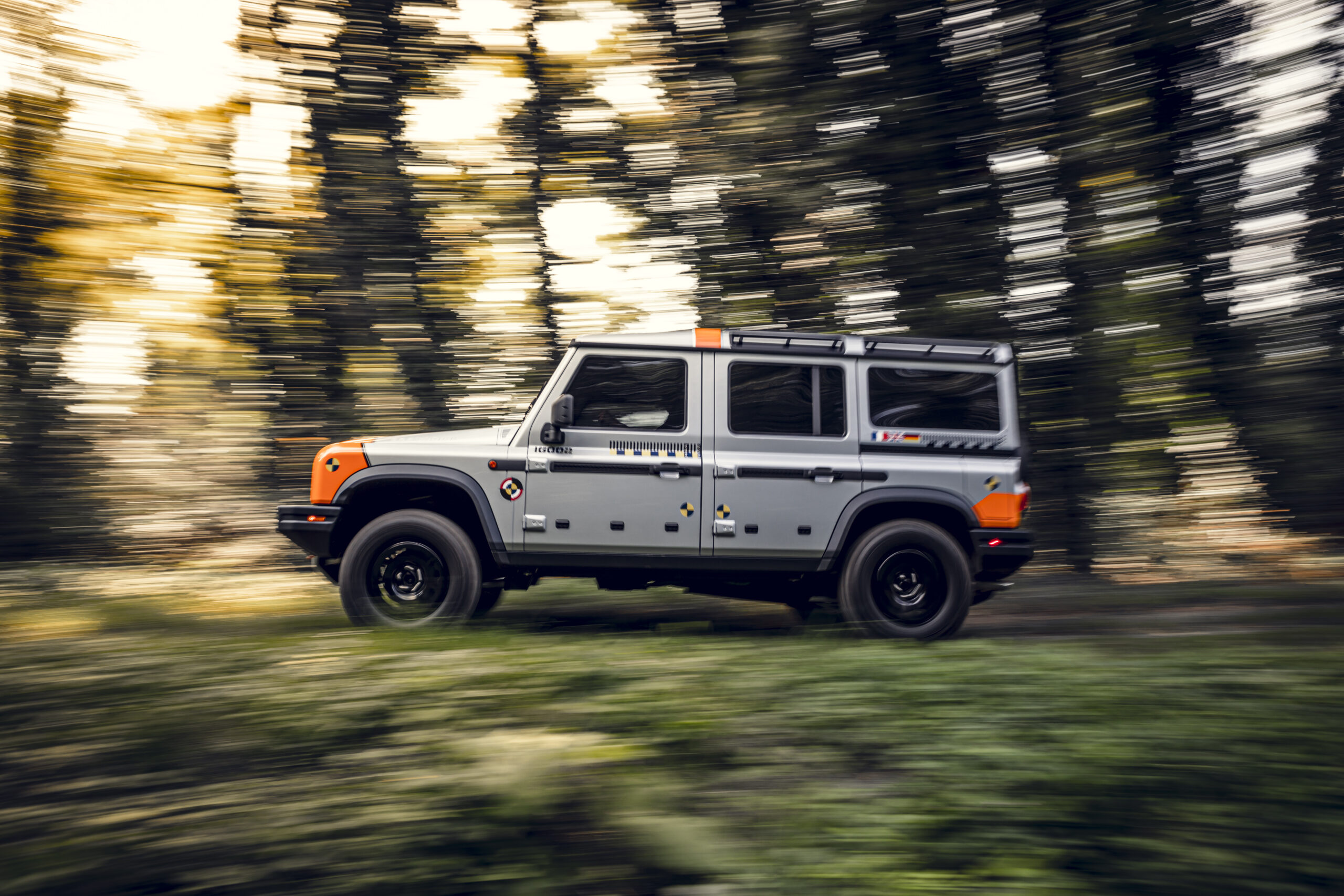 Is INEOS the Future of 4x4s?
TREAD flew to Houston, Texas, to take a first look at their new prodigy, the INEOS Grenadier. This is INEOS Automotive's first-ever prototype. Its interior was bare-bones functional and not representative of what's to come. Stay tuned, interior details and an in-depth look is coming soon.
The exterior is refined. Based on the INEOS Grenadier's design, there will be unlimited opportunities for aftermarket upgrades, along with strategic places to carry cargo. The flat-roofed Grenadier utilizes gutter mounts so owners can mount rooftop tents, awnings, or racking systems to it.
Thoughtful integrations were evident. Hefty roof-mounted grab handles are a part of the design. L-track rails are located on both sides of the Grenadier. This makes it easy to carry items like jerry cans or shovels on them. A beefy rear-mounted ladder stands proud of the vertically split door. This makes rooftop access a cinch. Diamond-plate pads are placed on the Grenadier's bumpers. This keeps feet in place when reaching into the engine bay. Pre-wired cabling and switches are also planned. This makes a winch and auxiliary lights a plug-and-play affair.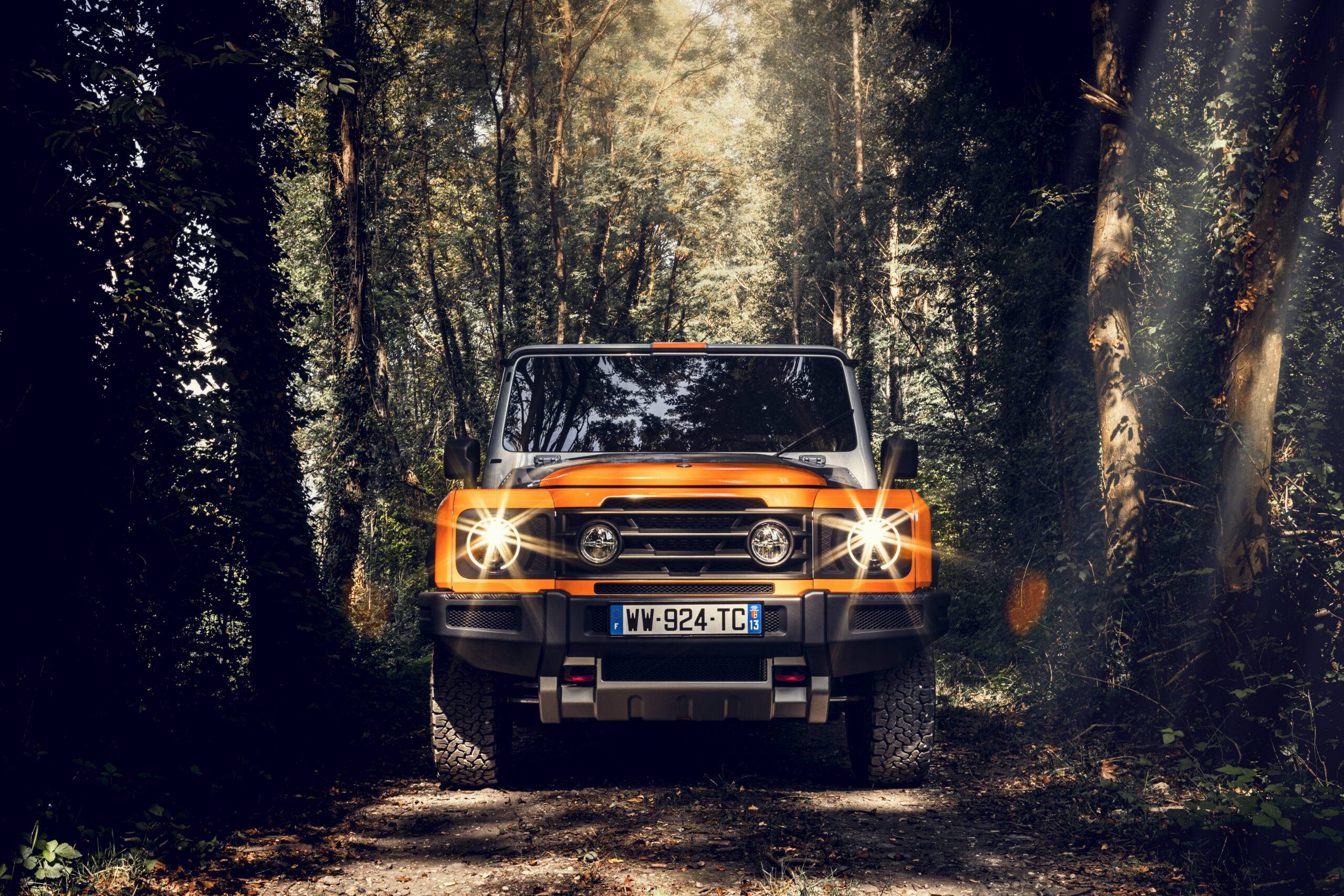 Overlanding Opportunities
The body-on-frame Grenadier includes several key adventure-ready features. Some will be standard and some may be optional. These include a two-speed transfer case, triple-locking differentials, front and rear solid axles and coil-sprung suspension, rock sliders and skid plates, as well as a winch and beefy mud-terrains.
Also on board is a towing capacity of 7,000 pounds and a static rooftop load of about 750 pounds—perfect for roof top tent opportunities.
Stay tuned, interior details and an in-depth look is coming soon.
Two engine types are available. The INEOS Grenadier will house a straight-six BMW gasoline engine paired to an eight-speed transmission with manual shifting capability. The diesel powerplant, however, will remain overseas—at least to start with.
As the world turns to electric vehicles, INEOS is taking a different trail. It's investing in hydrogen fuel cells. They say it's a better option than electric as it alleviates owners from range anxiety and the constraints of charging stations.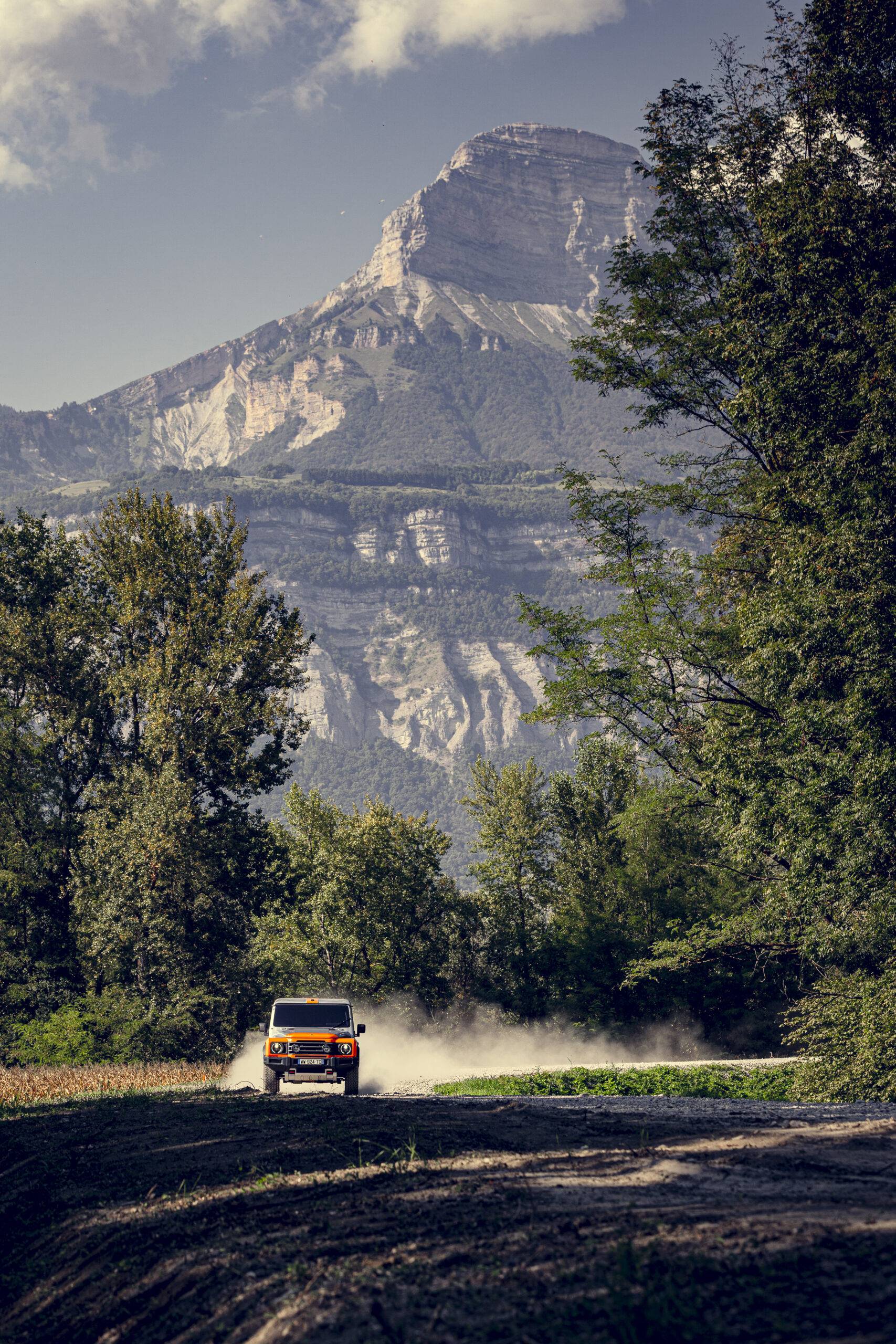 INEOS Grenadier Availability?
The UK will expect the Grenadier in 2022. The U.S. and Canada can anticipate it sometime in 2023. INEOS is still determining its dealer network, interior, and final details. However, we're excited to have another 4×4 contender battling it out in the off-road world.