Best Communications Options for Overlanding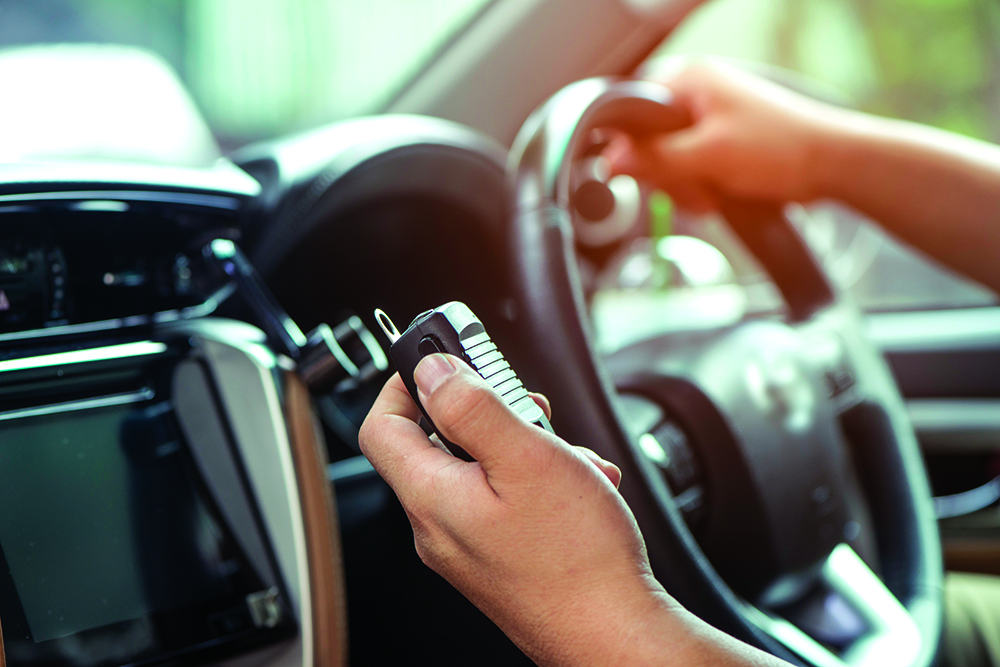 Comms Options for Overlanding
Overlanding is filled with unknowns. You never know when you might need to communicate with others. Therefore, the best communication options are a must for your safety. While you might have your cell phone with you, that device is only good if you have cellular service. And, if you're looking to travel off the grid or to more remote areas, you'll want another device.
There are three main types of communication devices used in overland and off-road vehicles: Amateur Radio (sometimes referred to as "ham" radio), citizens band radio (CB), and general mobile radio service (GMRS).
All three systems are still commonly used today, depending on your needs. As we continue to see a rise in the overlander population, it's important to know the differences and decide which system is best for your use.
Ham Radios
One of the most popular radios used today is ham radio, which has taken over from the CB radios of the past and is rapidly growing.
To dive a bit deeper into all things ham radio, we spoke with Tim Duffy, CEO of DX Engineering, a worldwide supplier and manufacturer of Amateur Radio equipment. An FCC-licensed ham radio enthusiast for 50 years, Duffy took some time to explore the use and popularity of the communication system with us.
There are three main types of communication devices used in overland and off-road vehicles: amateur radio (commonly referred to as 'ham' radio), citizens band radio (CB) and general mobile radio service (GMRS).
Duffy first saw a rise in usage in 2001. "Amateur radio took off when 9/11 happened," he explained. "People saw how fragile communications networks can be when cell phone networks are overloaded. This drove people to take up amateur radio and get licensed."
Wide Range of Applications
Since then, ham radio usage, for both overlanders and others, has grown due to its wide range of applications. One advantage of ham radio is that it has the most extensive distance reach available. This allows the user to reach people miles away and, with the use of repeaters, can extend this range even farther. In addition, ham radios have a substantial number of frequencies to operate on, allowing users to avoid interfering with other conversations.
While the advantages of ham radio make it a go-to for most overlanders, it also comes with a level of responsibility and training. Because the ham radio system is part of the Federal Communication Commission (FCC), allowing for global use, ham radio operators are required to have a license.
There are three Amateur Radio licenses. One approach is to take a one- or two-day course for the basic license called a Technician Class license, which allows for personal use. There are many ham testing facilities, crash courses, and apps offered for exam practice. Upon passing and receiving their license, users are assigned a call sign. Then, users can operate the ham radio on specific frequencies and with power limitations.
Differences
Handheld vs. Hardwired: Currently, there are many options for ham radios on the market. When looking for one, the first step is to decide between a handheld or hardwired system. The biggest factor in these two choices is the transmission distance. Hardwired systems can get up to 50 watts of transmitter power in a vehicle, and handheld systems get up to 8 watts. Duffy revealed that handheld units are the most popular.
"They use VHF/UHF frequency and lower power, so they will communicate over several miles," Duffy pointed out. "In-home units with higher power on HF with an outside antenna can communicate worldwide." This exemplifies how antenna size and placement determine the clarity and distance of transmission—something to consider when installing a unit.
Features: The next factor to consider comprises the features available. Ham radios can come with various features. Some are offered with handheld mics, dual-band frequency coverage, removable screens, and various control setups. Evaluate your needs to choose a model that will work best.
Brand: The final consideration is the brand. DX Engineering manufacturers its own line of equipment and also offers other popular brands for sale on its website. Kenwood, ICOM and Yaesu offer popular mobile and handheld transceiver units.
All the options on the market can make purchasing a ham radio a daunting task. If you find you need more information, use the resources available to you to research further. Many companies help make the process simple; it can be as easy as spending some time on a manufacturer's or retail outlet's website. In fact, DX Engineering offers recommendations, reviews, detailed product descriptions, and customer support staff to answer questions.
CB Radios
CB radios are short-distance communication systems that allow communication via up to 40 different channels. These radios are limited to 4 watts of output power and don't require a license to operate, making them easy to use. Currently, they aren't common options for overland use as a result of their limited range and the limited number of channels.
However, CBs were popular in the 1970s with rock crawlers and Jeeps. Back then, CBs required a purchased license and the use of a call sign, but when CB use was at its peak, the requirement was ignored. Now, CB systems have become the go-to for truck drivers to communicate. These radios can be handy to keep for long-distance highway trips to avoid traffic jams and find alternative routes around accidents. Midland, Cobra, Uniden, and Galaxy manufacture handheld and in-dash-mounted CB radio units that start around $60.
GMRS
Another popular mobile comms unit option is GMRS. It's a land-mobile FM UHF radio service specifically designed for two-way radio communication.
Like ham radios, GMRS radios require a license to operate. A license can be obtained through the FCC. The GMRS license doesn't require a technical background or exam, making the license an easy option to receive for a small fee (roughly $70) to the FCC. Once you obtain your license, you'll receive a call sign, which you must use to identify yourself when operating on a GMRS frequency.
GMRS radios have a shorter transmission range than most ham radios; yet, they're still useful on the trail between vehicles. But, because of the shorter range from obstructions, such as mountains, they're not as popular with overlanders as ham radios. They're also limited to only 30 channels on the FM spectrum.
When buying a GMRS radio, consider either a mounted or—the most popular option—a handheld system. Popular GMRS radio brands include Midland, BTECH, Ansoko, Cobra, and Motorola.
Next Steps
It's always a good idea to evaluate your needs and how you'll use one of these comms methods before you make a purchase.
A solid investment and a good place to start is ham radio. Due to its popularity in the overland community, this system will most likely be the communication method for people you meet on the trail. If you're considering running a secondary system, a CB offers a good pairing with ham radio. The pairing of these two popular communication systems on the market will offer a good on- and off-the-trail communication method.
On the other hand, there's been a noticeable, more recent rise in the use of GMRS units—most likely due to the ease of obtaining a license.
Before you do your shopping, ask friends and others in the community about their experiences. This will provide you with firsthand feedback as a decision-making tool. The group you tend to travel with most often can help guide you in a specific comms direction. They could all be using one type of system already.
If you choose ham, GMRS, or CB—be sure to evaluate how it'll be used. Understand its distance or range use, features, licensing needed, and location of where it'll be kept.
(Editor's Note: A version of this story appeared in Tread May/June 2021.)