Adventure-Ready Fully Functional TRD Tacoma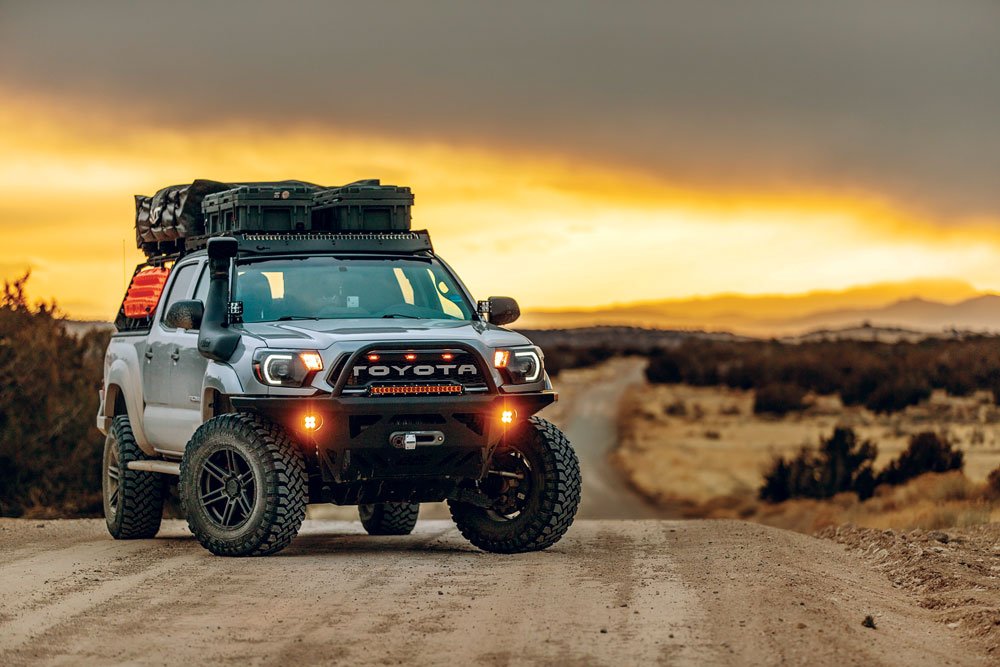 Not Your Average Moving Truck
Not everybody thinks they can pull off an extended overlanding trip with the entire family. To that point, it may be the first time in overlanding history to hear that someone well known started his journey driving in the dirt in a Mazda Protogé. For Ken Hoglund, that's what it's about, trips with the family and off-road roots from a sedan taking photos. Hoglund is a resident of Bluffdale, Utah, but grew up in California. He's an overlander, an amazing photographer, an even better father of four, and drives his wife crazy building out his '15 Toyota TRD Tacoma. We caught up with Hoglund while waiting at his local shop, State Automotive, where he was getting some last-minute checks on his suspension and new Long Range America 33-gallon gas tank in preparation for his upcoming White Rim Trail trip. From humble beginnings photographing his skateboarding cronies to his time in college as the team's hockey photographer and newspaper photo editor, Hoglund has had a passion for all things photography. To date Hoglund a bit, he tells us "everything back then was done in film and digital was just starting to become a thing." Today, even the most novice iPhone users can capture a decent photograph, just not quite like Hoglund does with his trusty Canon. If you follow him on Instagram or YouTube, you know exactly what we mean. Hoglund's photo album spans multiple states, wildlife, and scenery. He's photographed bald eagles in Utah, whales in Alaska, and has even had some close encounters with wild horses on the Pony Express. Hoglund's father was an avid outdoorsman and opened his son up to hiking and the Boy Scouts as a child. This is where Hoglund found his love of nature, beautiful landscapes, and began his close relationship with Mother Nature.
"When the Hoglunds go out for adventure, it's a family affair."
From a Mazda to an Off-Road Beast
As Hoglund explained, "The Mazda had me limited with how far I could get into the wild, so I was in need of something a bit more capable." That's when Hoglund decided it was time for something that could help him not only trek into rarely chartered territories but also give him the ability to pursue the best photography. His wife's only requirement was that he find a vehicle capable of fitting three car seats in the back. Torn between a Nissan Frontier and a Toyota Tacoma, he finally settled on the Toyota. In May of 2015, Hoglund purchased a brand-new Toyota TRD Off-Road Tacoma. He tried to tell us the Taco's first mod was a set of BFGoodrich KO2s. In reality, the truck's first real modification was that kids three-seater along the back row. You watch; it won't be long before we see fabricators offering modular storage panels for car seats. What better way to strap in your daughter's desert storm–colored baby bottle or your son's Fisher-Price Ham radio?
"Have some semblance of a plan or goal. Know what kind of adventuring you want to do, and build with that goal in mind."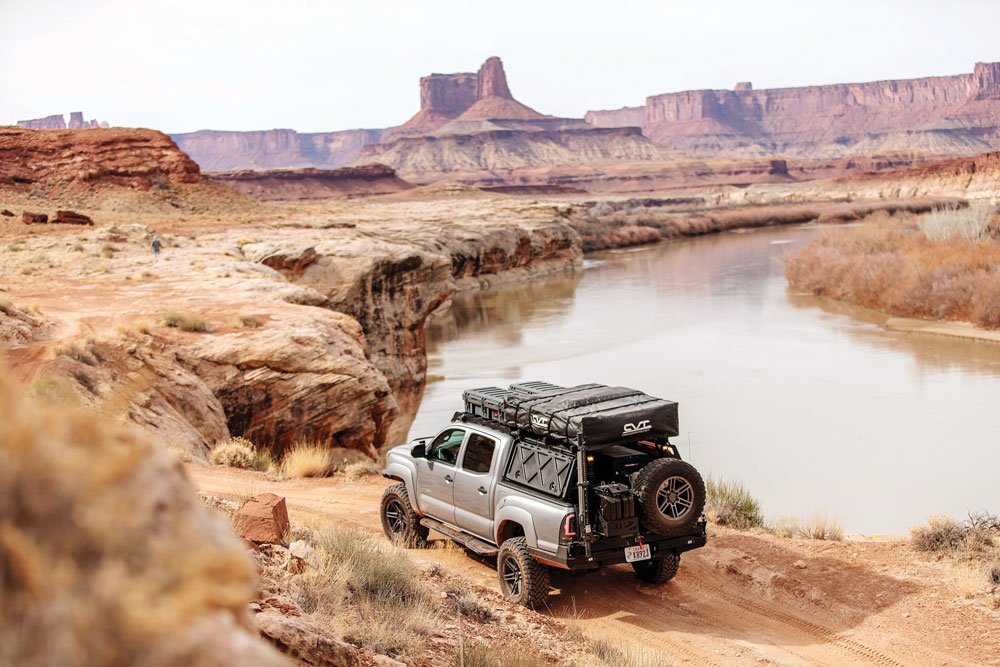 Upgrades When Needed
Hoglund slowly became the poster boy for someone who actually used their truck for its intended purpose. His perspective was, "I didn't want to replace things on the truck until it was absolutely necessary." He'd take the truck to the shop to swap things out (like the suspension) and was told on multiple occasions, "Yeah, you got some good use out of this." The 285/70-17 BFGoodrich KO2s were the first thing he swapped on the truck the same year he bought it. However, the TRD Tacoma wouldn't see any significant changes until the following year. Let's not forget, Hoglund didn't intend to build an overland vehicle. He just wanted something that would get him from point A to point B … even if point B was in the depths of rarely charted territory in Utah. By the time he took his Tacoma in for a suspension upgrade to Old Man Emu BP-51s, he was told that he had completely trashed his stock set. This guy was pushing his truck to the limits!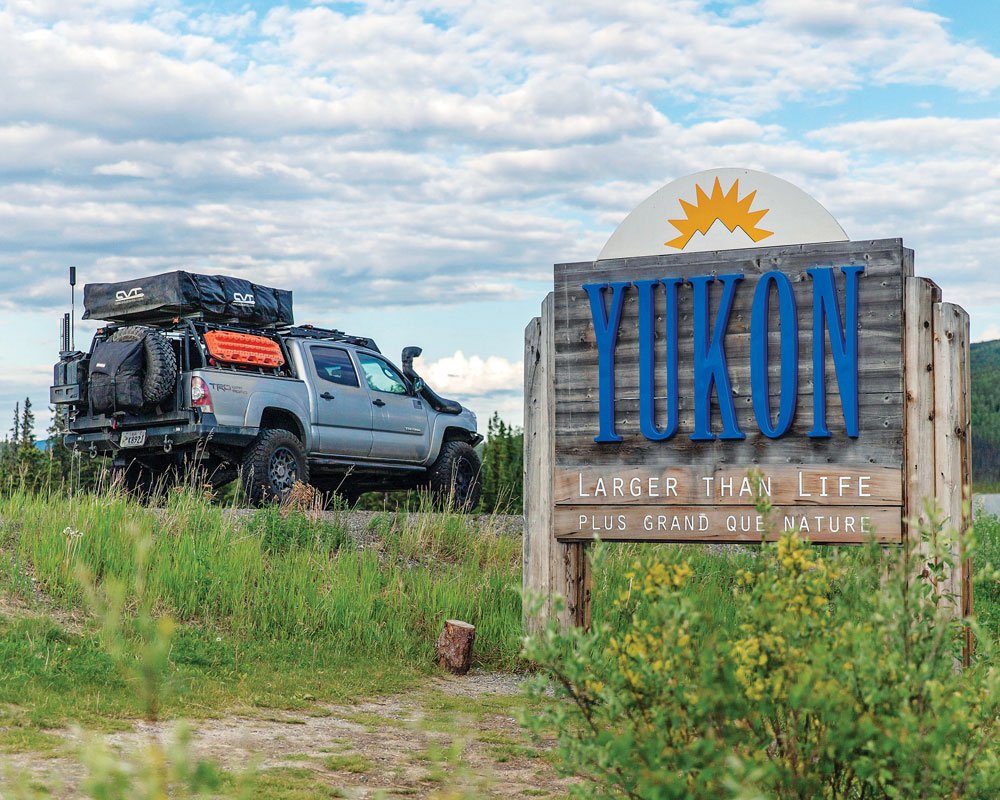 "You can't sit around and wait for the adventure to come to you; you need to get out and create the adventure."
Overlanding Took Over
Over the next two years, the unintended overland TRD Tacoma started to emerge. Between a new CVT Mt. Rainer Stargazer Extended Summit rooftop tent sitting on a Prinsu Cab Rack, CBI front and rear bumpers, CBI rock sliders, and an assortment of skids from B.A.M.F., CBI and RCI, the Old Man Emu BP-51s, and now even bigger Falken Wildpeak 285/70-17 tires on his VenomRex VR-602 rims, Hoglund's stock truck started to look like something engineered in an Aussie science lab. Of all the things he's done to outfit his rig, his most reliable and game-changing addition was his Leitner Designs Forged Active Cargo System. Having the ability to maintain storage in the bed of the truck with the ability to move around the crossbars makes the bed still functional. Hoglund moved homes a few years back and his overland rig could still serve as its original intent because of this modular system. His rack system also sports the Leitner Gear Pod, which gives him lots of added storage without having to rummage through bins stowed in the bed. Hoglund is also sporting an ARB dual air compressor underhood. Hoglund will tell you how he loves that particular piece and it's his close second favorite mod due to the concept of being able to air down and up on the trails without having to rely on a, hopefully, operating pump at a gas station. Hoglund has had some bad experiences where he had to drive on low psi for miles of uncomfortable road not knowing how soon it would be before he could air up. That's the advice he gives a newbie to this space, "Have some semblance of a plan or goal. Know what kind of adventuring you want to do, and build with that goal in mind."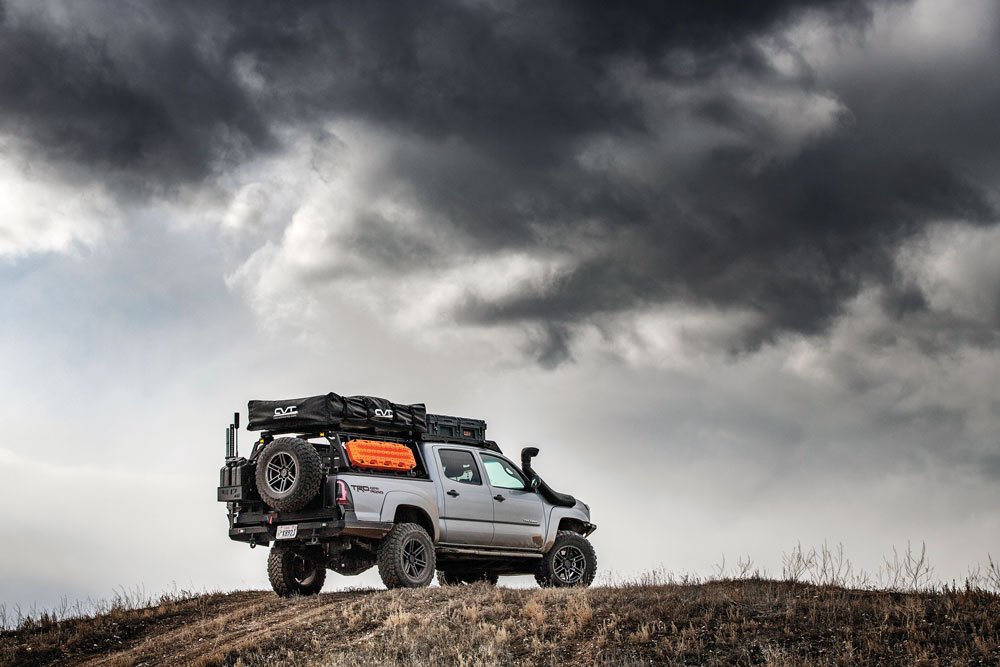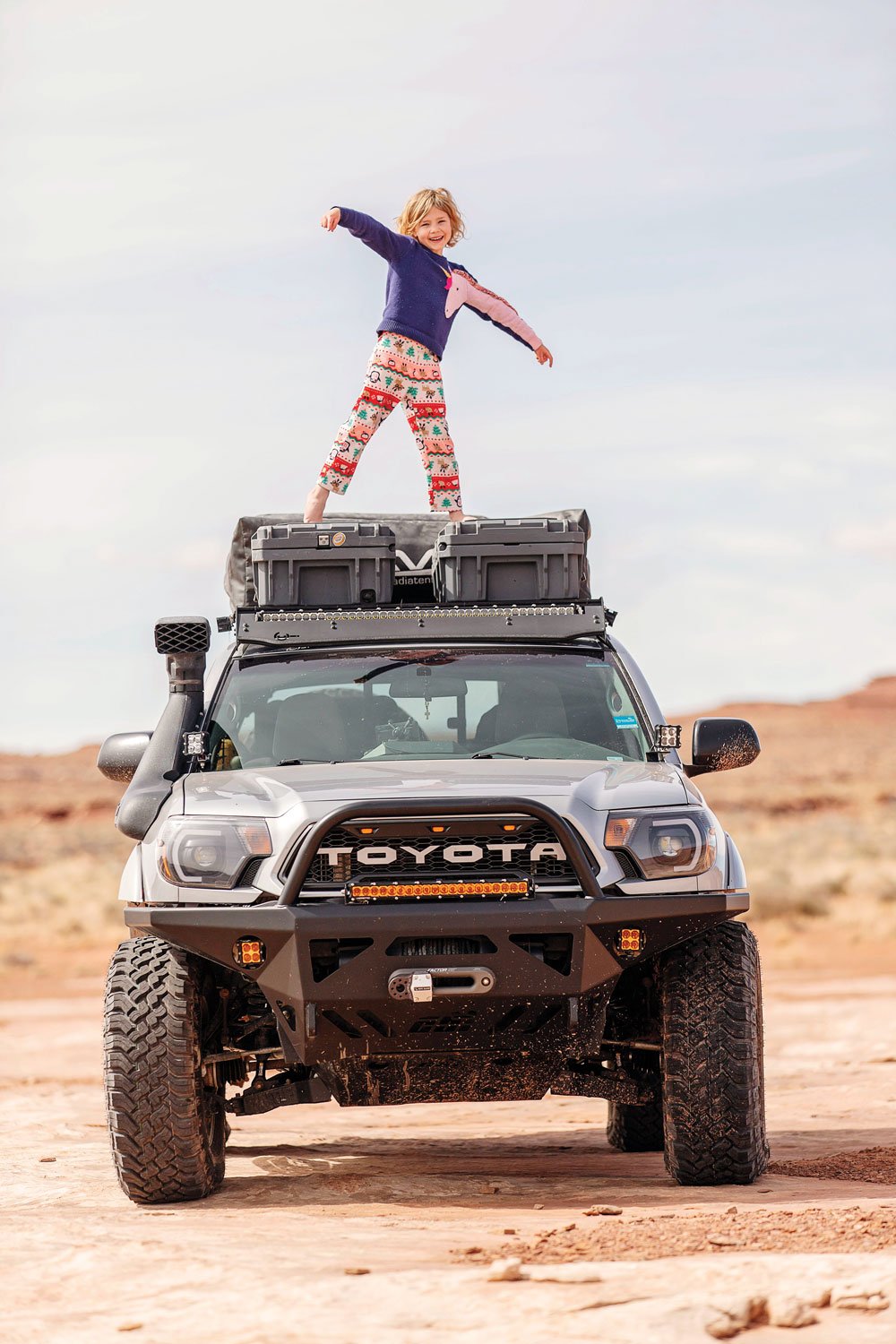 Dad Life
If you follow Hoglund on any social media platform, the guy has tons and tons of content. It's easy for someone to think that his overlanding life is his full-time job, he's a bachelor, and he's got tons of sponsors; that's just not the case. Hoglund has a full-time job where he works from home and can flex his day a bit based on the workload. If you're wondering how he makes time for a full-time job, being a dad, and taking as many adventure trips as he can, he chalks it up to rarely watching TV. One 30-minute episode of
The Office
can quickly turn into six. Before you know it, you've wasted three perfectly good hours that could have been used for adventuring. So, Hoglund seizes those moments and doesn't believe in putting dents into his couch cushions. What affords Hoglund even more time for his hobby is that his family is involved, too. His father tags along on many of his adventures and his children cycle in and out of the trips when they can. Hoglund and his wife practice limited screen-time with the kids, but they get some extra tablet time on longer journeys. If you're imagining Hoglund throttling down the road blasting "Enter Sandman" with a cooler full of IPAs in his badass rig, you'd be mistaken. It's more like the
Frozen
soundtrack on repeat, crushed up Goldfish in the seat cushions, and colored pencils on the floor. Once the Hoglunds hit the trails, they try to hop out of the truck as much as possible to explore the land, do some hiking, and, of course, capture some rad pictures. When the coast is clear and everything looks safe, Hoglund's daughter jumps on his lap to help him drive and navigate the terrain.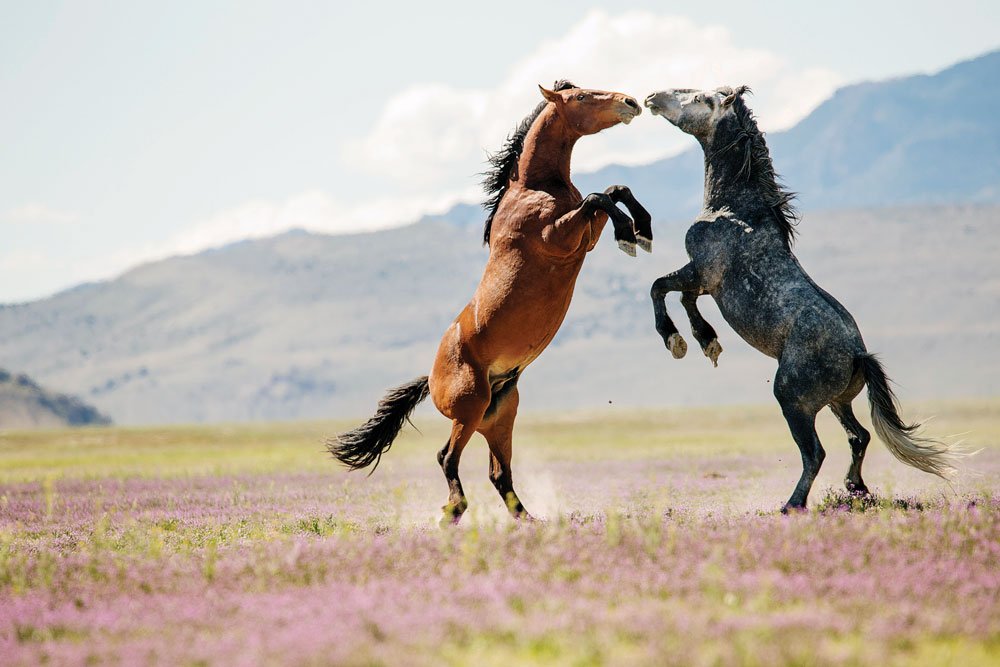 What's Inside Counts, Too!
While the Hoglund grocery-getter is prepared to fight off the zombie apocalypse, Hoglund's rig has undergone some thoughtful interior upgrades, as well.  After all, how would he be able to properly blast Elsa singing "Let it go!" without his 500Q OEM Audio Plus sound system? These things are important … but no more important than good comms. The TRD Tacoma is running a Yaesu Original FTM-400XDR Ham radio with a Midland Radio X-Talker T290VP4 2-way. However, Hoglund took it a step further and installed a Drive Reach Cell Phone Booster from WeBoost. After all, he's generally camping with the family and while they like to go out of range for a bit, Hoglund makes sure to check in with the missus to ensure the shenanigans are at a manageable level and everyone is safe.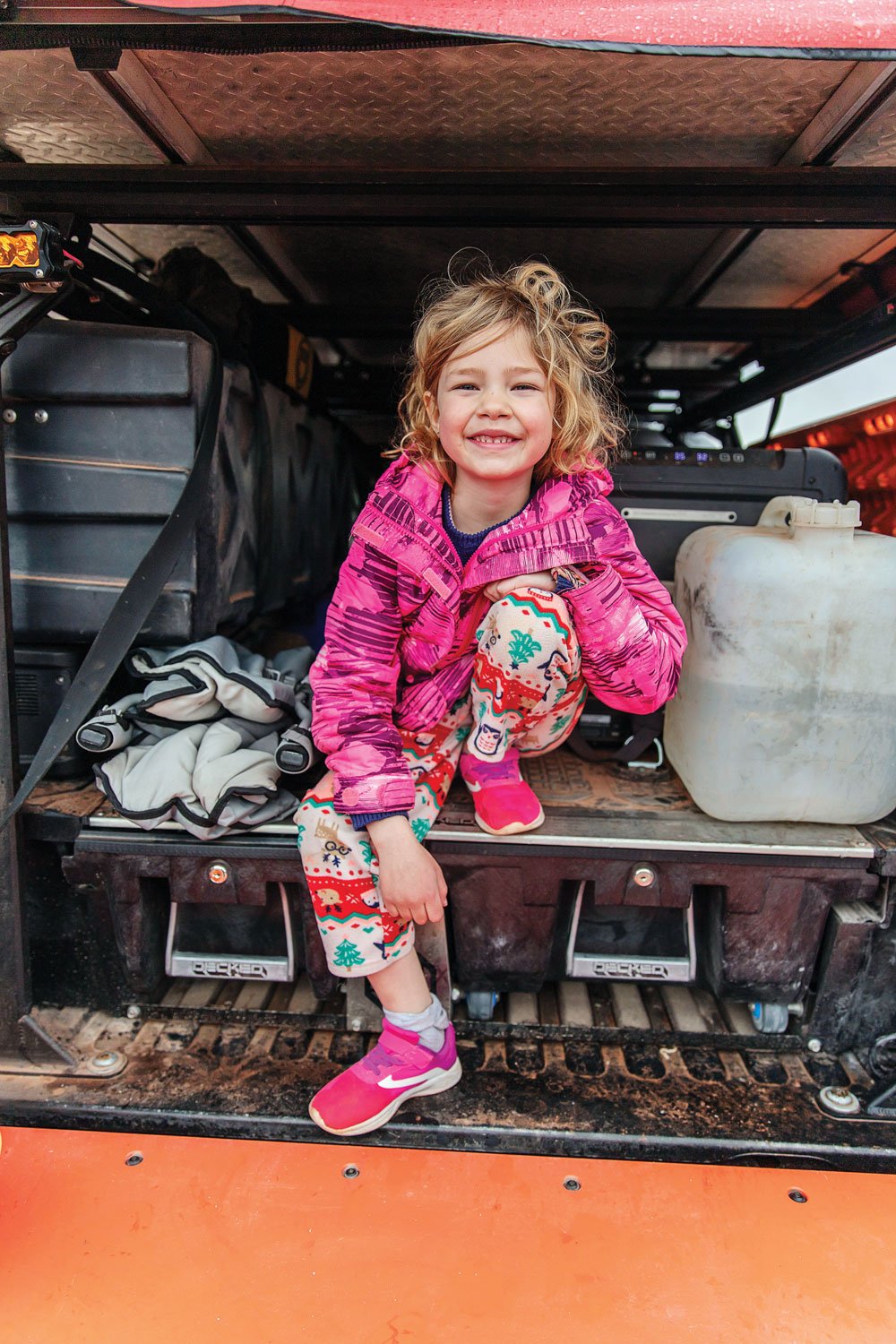 To Sum it Up
When the Hoglunds go out for an adventure, it's a family affair. Between Hoglund's photography, YouTube channel, and Instagram feed, the family has loads of tangible memories to reflect on. Even though his
children are still young
, they've already made some amazing memories and bring up funny stories from past adventures. While they've journeyed through Alaska, braved the White Rim Trail, and wheeled the Pony Express, the Hoglund kiddos remember waking up to a family of ducklings quacking on the nearby pond in the backcountry of Utah. Hoglund says, "At the end of the day, the memories are what it's all about."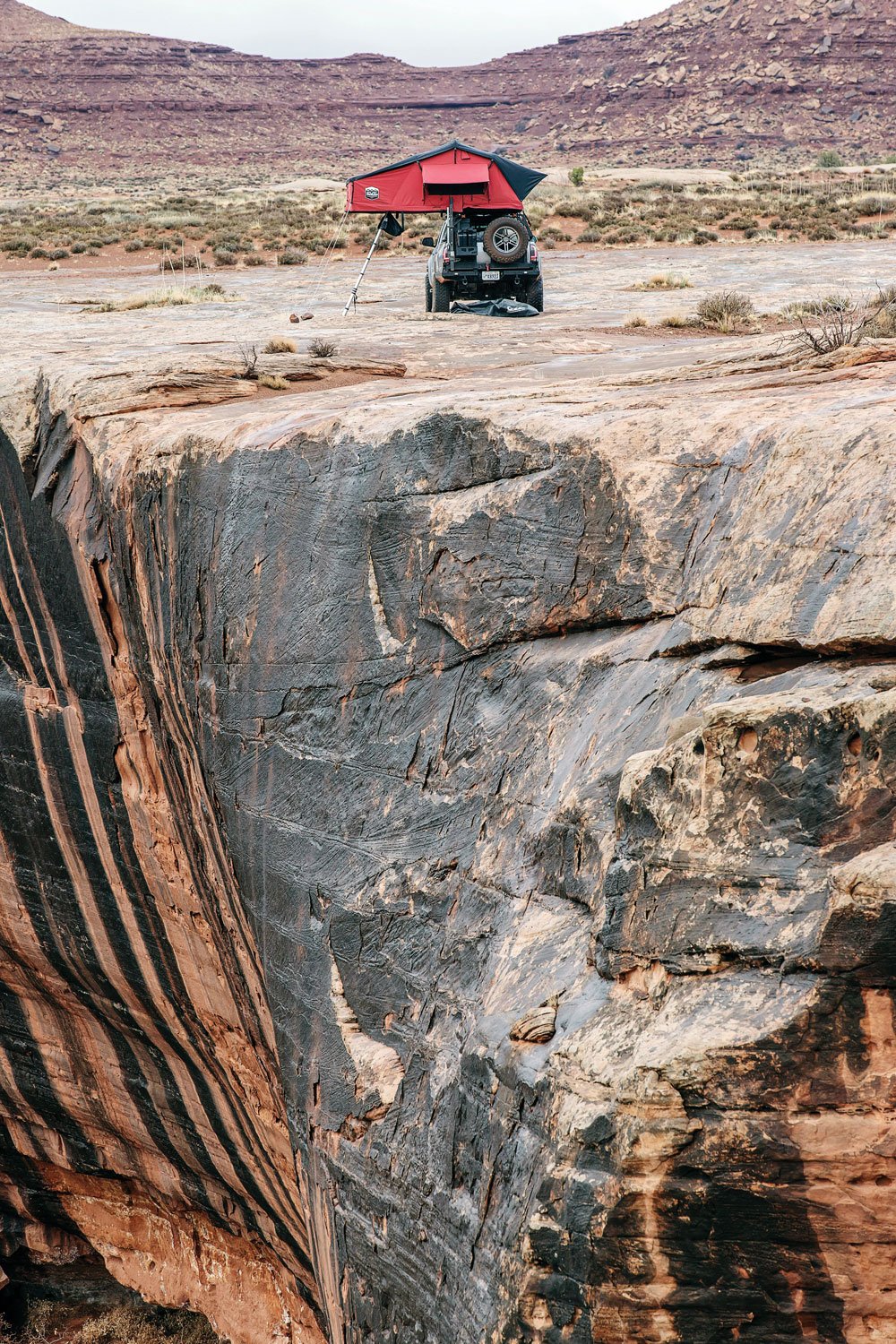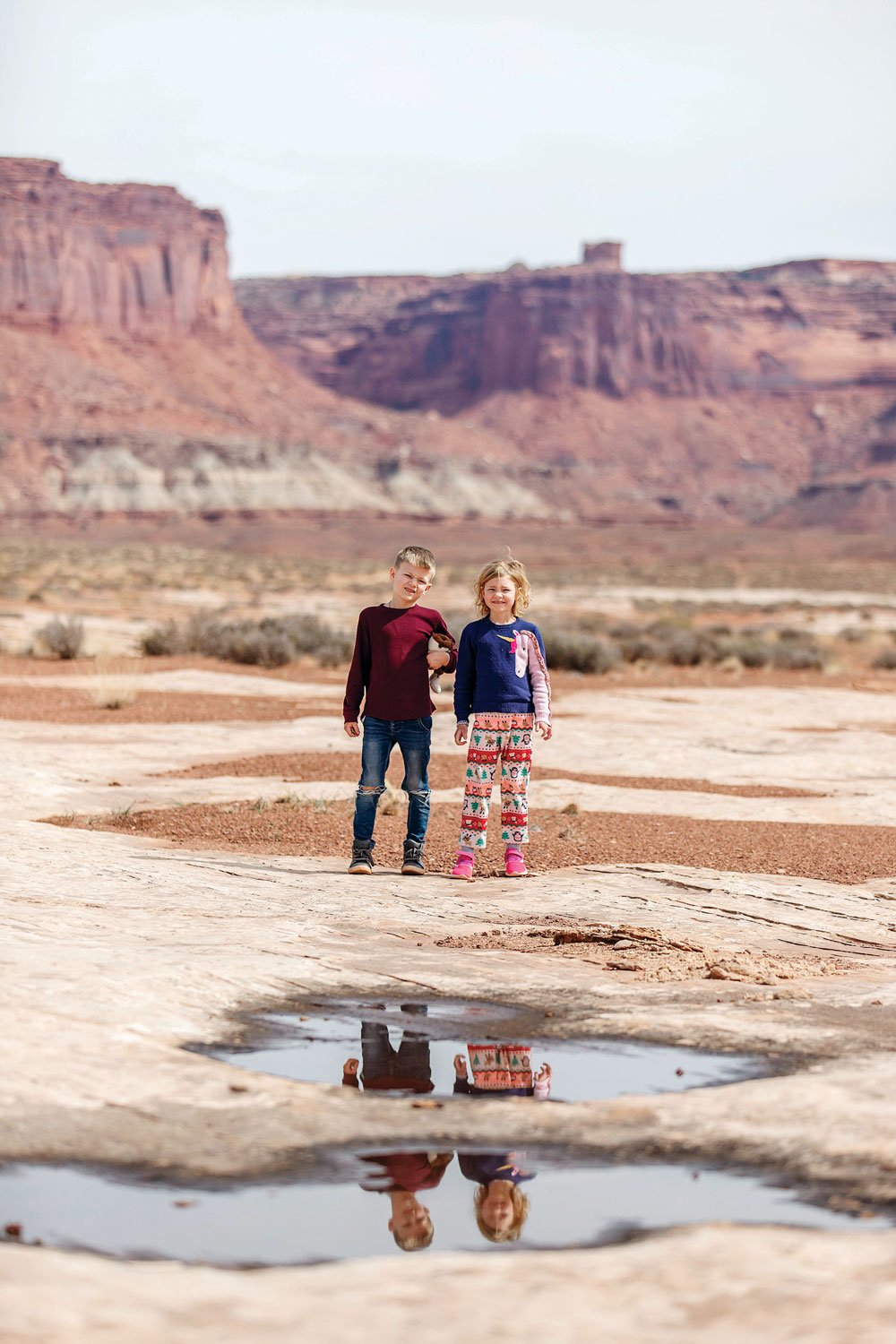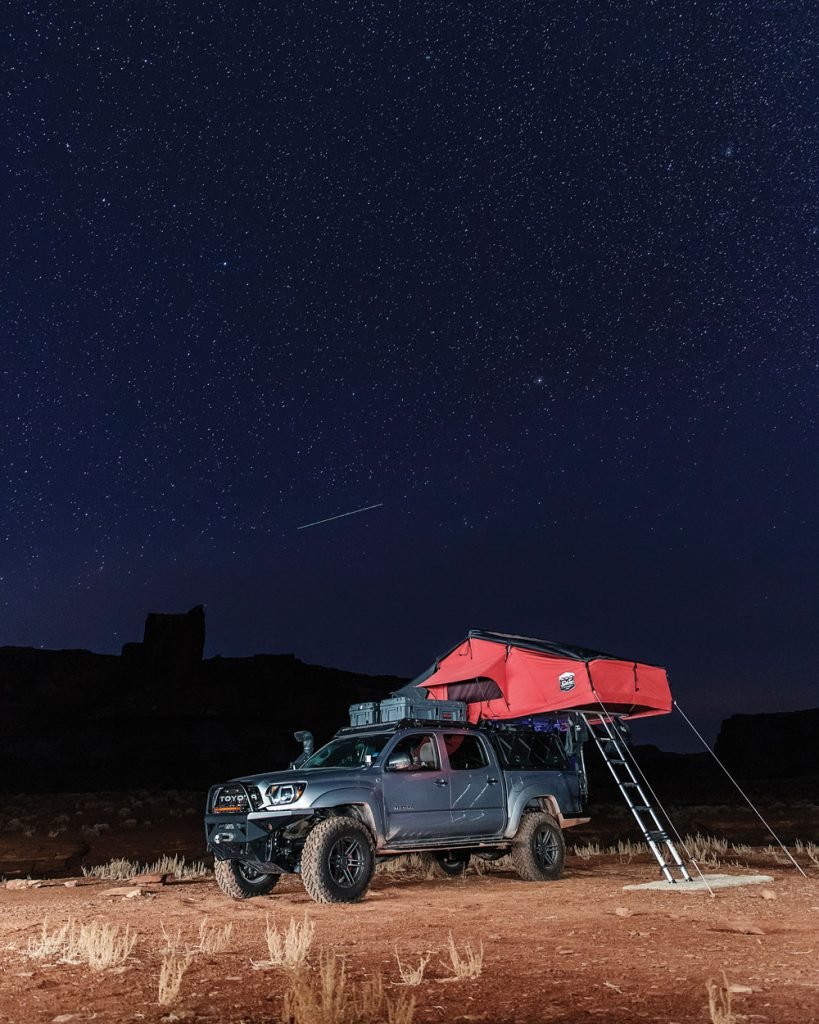 Editor's Note:
A version of this article first appeared in the July/August 2020 print issue of Tread Magazine.