5 Best Apps for Overlanding in 2022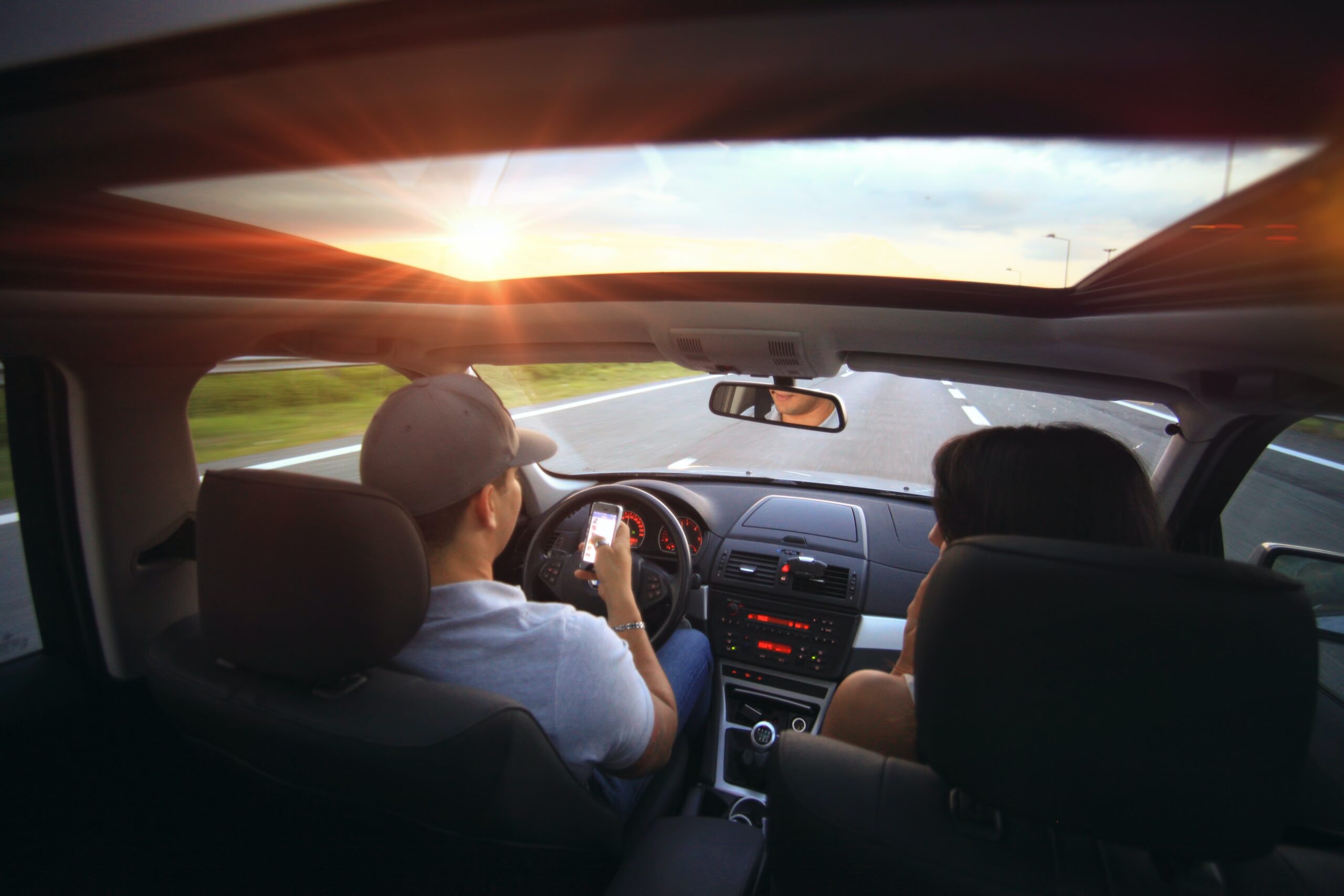 Our recommendations for all of the best iPhone and Android apps for overlanding to help you out on- and off-road this year.
While you're out on the road, your phone is your only connection to the world wide web. Of course you can (and should) print out paper maps, read lots of books, and have a contingency plan in case of emergencies.  However, we know that's not possible all the time. Here, we've put together a list of the best apps for overlanding that can help you out of those tight spots while you're out adventuring. We spend a lot of time helping you build a gear box, so why not give you some gear for your phone, too?
1 / Gasbuddy
We use Gasbuddy for more than just off-roading and overland adventures. Honestly, it's helpful on road trips of literally any kind. When we know exactly where we're headed, our preferred method is searching along a route. If not, though, Gasbuddy is also excellent at finding the cheapest gas based on your location.
Another great way we use Gasbuddy is to plan ahead for our whole trip with their Gas Cost Calculator. If we're planning on splitting gas costs between a couple of people, this tool helps a ton. It keeps our costs low and helps us budget ahead of time. Plus, with gas prices looking the way they have been recently, we want to save every penny we can.
The reason we think Gasbuddy is an underrated app for overlanding is because it isn't specifically intended for overlanders. Because of that factor, it might not be on your radar yet. If it isn't we highly recommend you take a look.
Get Gasbuddy free for iPhone or Android, or use their website.
2 / Maps.Me
Maps.me is a necessity, in our opinion. It's not just your tried and true map app, like Google or Apple Maps. By letting you download maps ahead of time, it keeps you connected and on track even when you don't have cell service. As long as you can keep your phone charged, you can use a map from Maps.Me.
Unlike Google maps, Maps.Me allows you to change transportation modes on a downloaded map. So, say you want to take a hike near your camp spot: just tell Maps.Me you're walking and it will adapt.
One of our favorite ways to use Maps.Me is actually as trip planning inspiration. The app is great and easy to use, but their website also has a ton of great resources for trip planning as well. If you're making a stop along a journey and don't really know what to do, check Maps.Me. On their website, there's a search feature for almost any location or attraction. Of course, this includes camping and other cool outdoor stuff, but they've also got filters for historical sites, entertainment, businesses, and more.
Get Maps.Me for free on iPhone or Android, or use their website.
3 / iOverlander
iOverlander is an app built for overlanders, by overlanders. It's famous among the overlanding community, so it's no wonder this app made our list. They're also a volunteer-led nonprofit dedicated to helping others, so we love patronizing them when we can. Though they do ask for donations on their website, they keep their services totally free.
The brilliant minds behind iOverlander realized that while it's great to stay focused on your journey, that can also sometimes mean you forget to plan around a destination. Or, when disaster strikes, they know you need a place to crash that's cheap and close by. On their map, they've got national and state parks and campgrounds, but also a handy list of Walmart parking lots.
The most important things to know about iOverlander are its humble beginnings and recent growth. iOverlander literally started as a spreadsheet – just a collection of overnight crash spots shared between friends. Now, it's both an app and a website. These platforms both take submissions, as well, so if you see a spot, share a spot!
Get iOverlander for free on iPhone or Android, or use their website.
4 / Gaia GPS
This app is so good, it's the only paid one on our list of best overlanding apps. For free, you can access online maps in limited areas, but the paid membership gets you so much more. With a membership, you can access online and offline maps as well as Gaia's extensive database of maps. The paid membership gives you access to Nat Geo Trails Illustrated, High Resolution Satellite Imagery, USFS, and weather maps.
Nat Geo Trails is one of our favorite Gaia features for hiking and other adventures on foot. It's generally super accurate and keeps us on track all the time. With Gaia, you can also print these maps as a useful backup tool. We love Gaia's topo maps for hiking and backpacking as well.
Another great thing you can do with Gaia maps is map overlay. With this feature, you can overlay a trail map with a topo or satellite map. This makes it super easy to plan hiking trails. It's also super helpful if you want to make sure the hike you're on is the one you think you're taking. (We've all been out on the trail and realized it's way longer than the map is telling you it is…)
Get Gaia GPS for free on iPhone or Android, or use their website.
5 / OnX Offroad
OnX Offroad is our favorite all around best app that's specifically made for off-roaders. In fact, it's one of the Tread staff's most-used apps. While it does require a paid subscription, we believe it's well worth the investment.  More than just showing you terrain maps and some trails, OnX Premium displays aerial, topo, and hybrid basemaps with comprehensive trail overlays and customizable waypoints. With Onx Premium, you can save unlimited offline maps and see all the trails around you at once, not just a pre-selected handful. They keep record of over 500k recreation sites that you can access any time you need.
While OnX Offroad is a fairly new app, the OnX crew developed it after spending 10 years working on OnX Hunt, a similar software designed for hunters. It was the staff's passion for off-road adventures that led them to develop OnX Offroad. They saw the flaws in existing map systems and worked to make them better, and that's what they've done with OnX Offroad.
To view pricing for OnX Overland's Premium and Elite year-long subscriptions, head to their website.