Nexen Roadian ATX Tire Review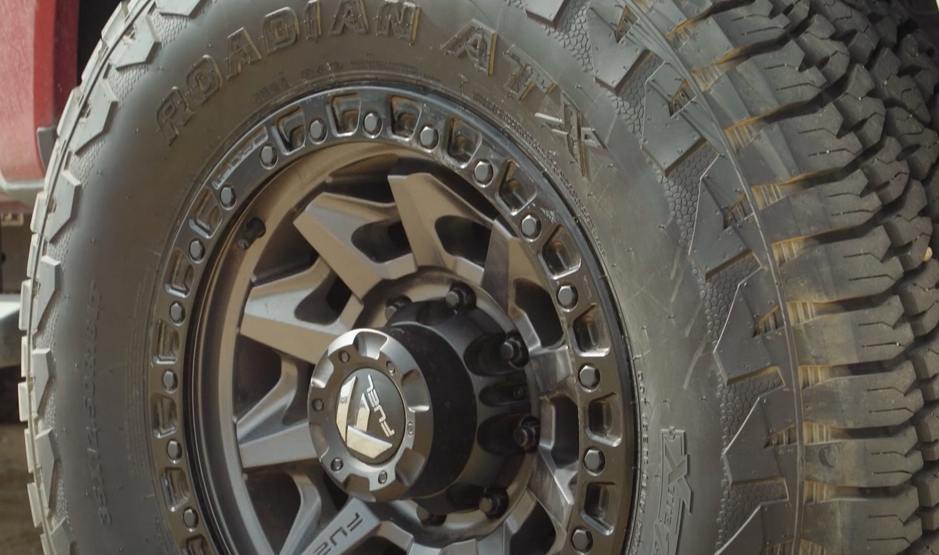 Trying out the New All-Terrain Tire from Nexen
Recently, Tread Magazine's Managing Editor Ryan Price found himself with the perfect chance to try out some new tires. Ryan's daily driver is a 2017 Ford F250, which he also takes off-road in his free time so that he can campout with his son's boy scout troop. Nexen has any size you can imagine for all-terrain tires, and we chose a 35 by 12 1/2 inch tire mounted on an 18 inch wheel for the Ford F250.
Nexen's On and Off-Road Performance
"This is a lot softer tire. It's a lot easier to drive. When you go over bumps you don't feel them as much as I did with the older tires," says Ryan as starts his test drive. To begin with, Nexen all terrain tires were quieter than other options, while also helping to improve gas mileage.
Heading off-road, the Nexen Roadian ATX stood up to challenges without slipping or sliding over rocks or inclines. Ryan takes us through tread features on these tires that make them successful in an off-road environment, including wide shoulder blocks for stable handling, and an open shoulder design that helps prevent mud building up in the tire tread.
Check out the video to watch Ryan test out the Nexen Roadian ATX tires, both on and off-road.