Off-Road News: September 2022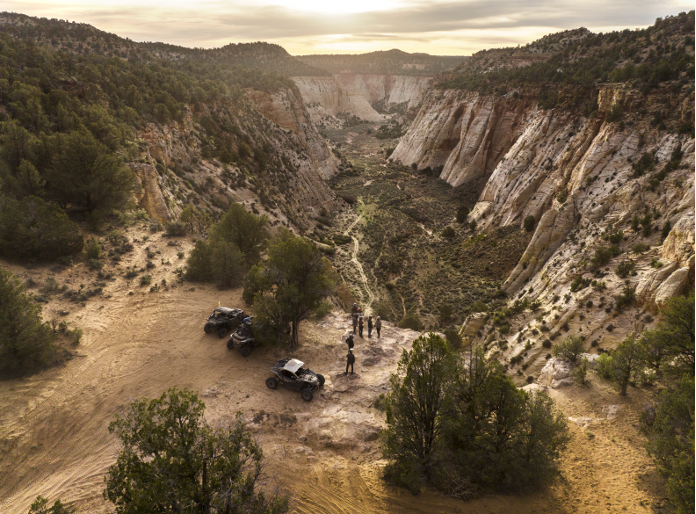 Everything you need to know about what's going on in the off-roading world, all in one place.
Interested in staying up to date on everything that's going on in the off-roading community, including events, partnerships, new products, and more? Welcome to Tread's new series: Off-Road News. (Don't worry, overlanders, we've got an Overlanding News edition in the works, too.) We'll be delivering all the freshest news right to your inbox every other week via our newsletter, so don't forget to subscribe!
This week, we're highlighting an awesome brand collaboration, the upcoming opening of a new off-road park, a new truck release, and more!
"This partnership with Tread Lightly! is an opportunity for us to show our commitment to protecting and respecting the environment and making a positive and lasting impact on our communities," said Julie Tourville, Director, Global Marketing, Can-Am Off-Road at BRP. "We knew right away that Tread Lightly! was the best partner for us to work with to achieve these goals. They are experts in this field and have been leading the way for more than 30 years."
We can't think of better news. This combination of companies is working to improve and protect the off-road trails we love so much. Both a Can-Am 2023 Can-Am Defender Max Limited and a Defender 6×6 Limited will power Tread Lightly! as the team gets to work on the trails in Utah.
"Can-Am has gone above and beyond to further Tread Lightly!'s mission and protect the adventure for off-road trail users," said Matt Caldwell, Executive Director of Tread Lightly!. "We cannot thank the Can-Am team enough for its commitment to improving off-roading opportunities in Utah through these projects and beyond."
02/ GMC Announces All-New Canyon AT4-X
At the end of last month, GMC shared some early first look information about the upcoming 2023 Canyon AT4-X off-roading truck. If you're interested in reading more in-depth stats about this new off-roading rig, click here.
Here's the highlights. The AT4-X trim on the redesigned 2023 Canyon is tangible evidence of GMC's commitment to expanding into the off-road community. From the overview we've seen so far, we're betting the truck's performance is going to be show-stopping. We can't want to get behind the wheel of one of these beasts as soon as we can. Don't worry, we'll keep you updated in our upcoming off-road news updates.
03/ New Off-Road Park Opening in KY This Fall
This new spot is soon to be Kentucky's largest off-road park, with over 200 miles of trails on 50,000 acres. Leatherwood Off Road Park will be open to Jeeps, trucks, ATVs, side-by-sides, and more. The park doesn't yet have a set open date, but they are anticipating opening this fall. Right now, trail pros are working to map an additional 100 miles of trails. With these additions, they'll be within 100 miles of their 400 mile goal.
Check out news about some of the earliest off-road trail test runs from July and infromation about their expected opening on the park's Facebook page.
04/ Enter to Win a Sweet Off-Roading Jeep from Tread Lightly!
If you're in need of a new off-roading vehicle, have we got good news for you! Before October 6, 2022, you can become a member at Tread Lightly! and be entered to win this Jeep Wrangler Unlimited Rubicon. Tread Lightly! partnered with the HCF Motorsports team and Ian Johnson with Big Tire Garage to bring us this two-seater buggy. It's got one-ton axles, 42 inch sticky tires a custom roll cage and some of the best aftermarket parts the offroad industry has to offer.
All of the proceeds from this contest go toward the Tread Lightly! mission to promoting responsible recreation. For more information, head over to treadlightly.org/jeepgiveaway as soon as you can. Submissions close next week!