Campsite Cooking: Solo Stove's Campfire & Pot 4000
This Dynamic Duo Provides Efficiency in Cooking
One of the highlights of camping and living life on the trail can also be one of its greatest challenges, too. Preparing food and the anticipation of a delicious meal after a long day exploring is something that most look forward to. While traveling by way of off-road vehicle definitely has its perks, one of the drawbacks is the lack of space for everything you want to bring with you, especially when it comes to your mobile kitchen.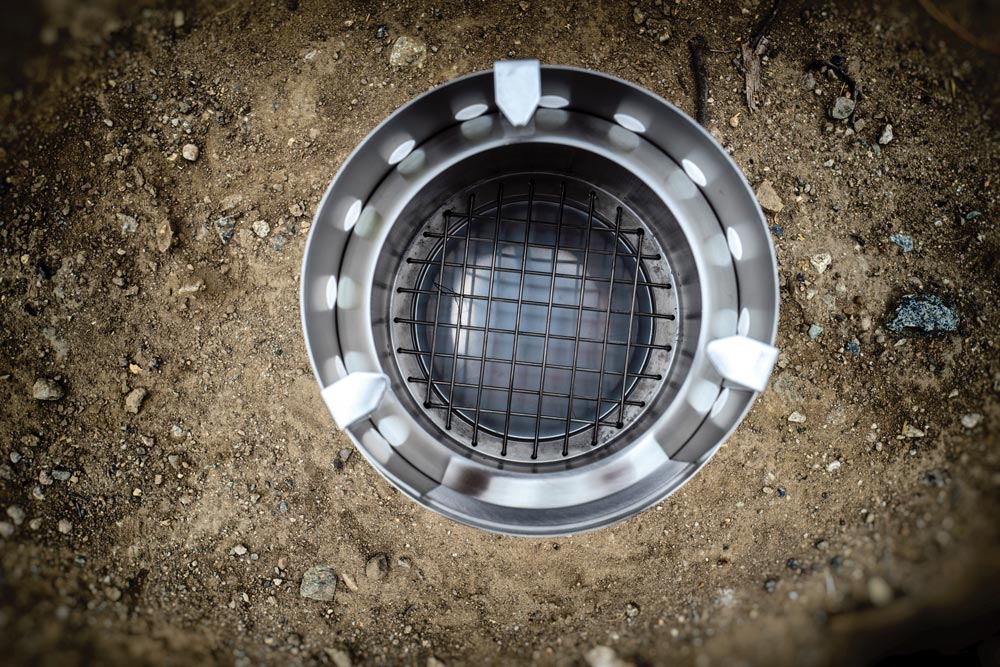 As you have undoubtedly noticed, there are many choices when it comes to portable stoves, each type geared for a particular activity. There are mobile stoves that are powered by giant 20-pound propane tanks that are sized and suitable to feed an army of hungry tailgaters at a football game, and then there are those that weigh only a few ounces that can be tucked away in your pocket for your next assent of Mount Kilimanjaro. Some stoves are propane-powered while others burn wood. Solo Stove's Campfire, the star of this article, feeds on the latter.
Campfire is an ultra-portable stove that is designed to handle cooking duties for four or more hungry mouths. It weighs only 2.2 pounds, runs on wood and other biomass, such as pinecones, and promises to burn so efficiently that it actually burns its own smoke twice. What results is low smoke output, which is surely welcome around the campsite.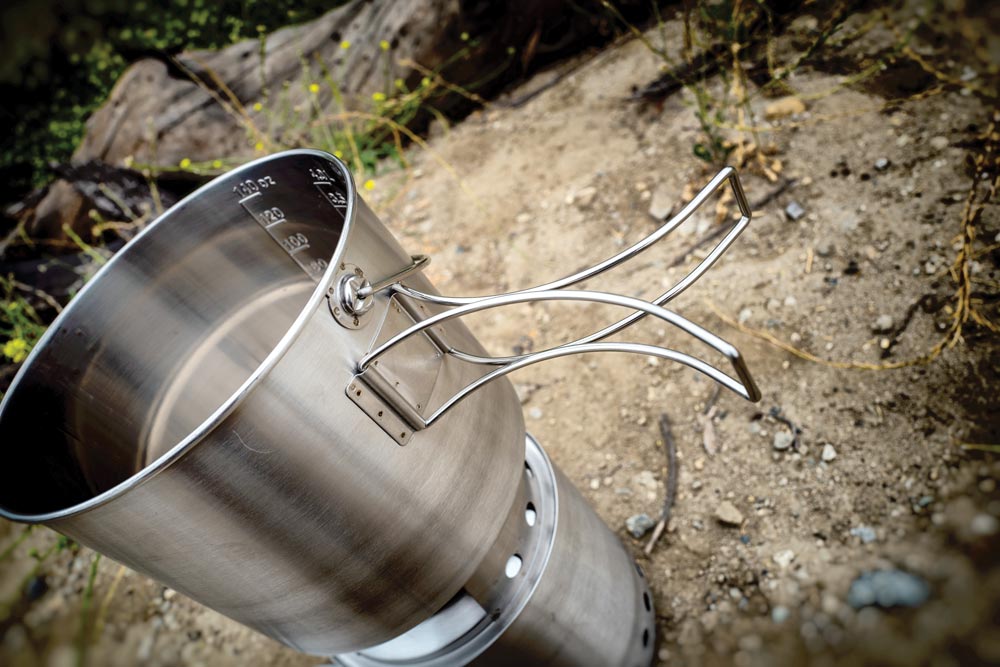 The double-walled stainless steel stove burns cleaner than traditional stoves due to air intake holes that are located on its bottom. These intake holes help channel air to the bottom of the fire while simultaneously funneling up heated air between the stove's walls. The upward bound heated air then feeds back into the firebox of the stove through another set of smaller intake holes at the top of the stove. This allows the fire a second chance to burn off any residual fuel that wasn't completely burnt during the first go around. In essence, it burns most of the smoke out of the air. This results in a fire burn that is more complete, resulting in very little smoke output and exceptional efficiency. This efficient burn means less fuel usage, too, making your fuel supply last longer.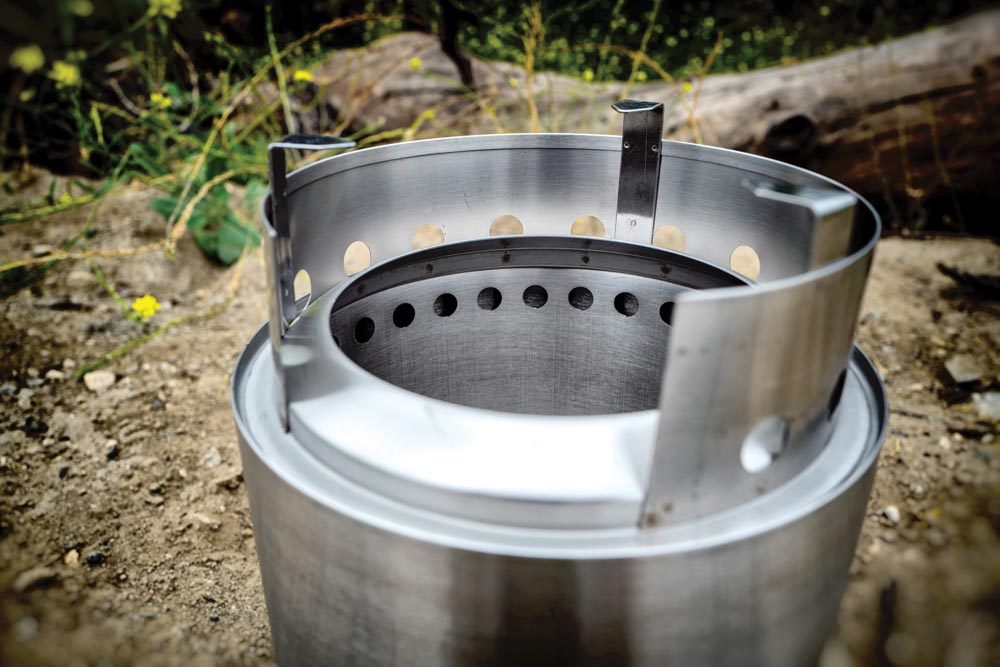 At the top of the stove, the Campfire minimizes heat loss by using an angled lip that helps direct heat toward your pot or kettle, furthering its efficiency. The lip also acts as a shield from wind that also draws oxygen into the stove. Other thoughtful features of the Campfire include a heat shield that sits in between the stove's internal ash pan and the bottom of the stove. This shield keeps the ground under the stove from getting scorched.
We paired up the Campfire with Solo Stove's Pot 4000, a natural partner for the Campfire. In fact, Pot 4000 is specifically designed to work with Campfire. So much so that Campfire perfectly nests inside the Pot 4000 for easy storage and travel. Like its stove counterpart, the 4L (or 140 ounce, for us Americans) capacity pot is made out of robust grade 304 stainless steel. Unlike other pots that we have used in the past, the pot feels extremely sturdy while still weighing less than two pounds.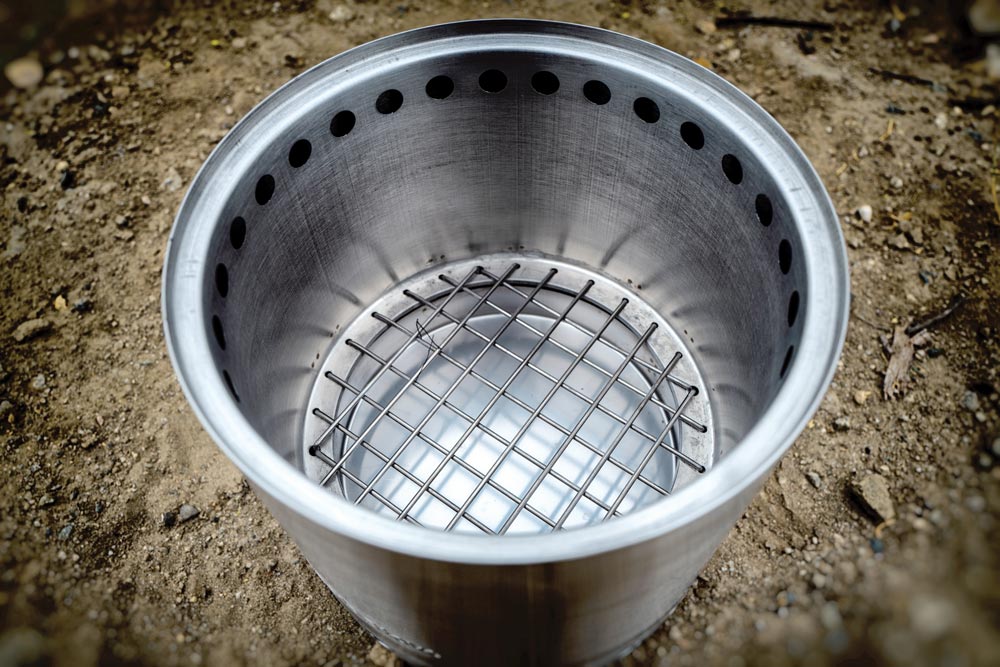 Pot 4000 has thoughtful features, such as a lockable rubber-coated lift tab on its lid. We've been burned too many times with other pot lids that this simple feature is very welcome. We also like how the stove is embossed with large, easy-to-read volume markings in both milliliters as well as ounces on its inner wall. The pot has handles that allow it to be hung with its carry handle or carried like a traditional pot, thanks to double foldout handles on its side.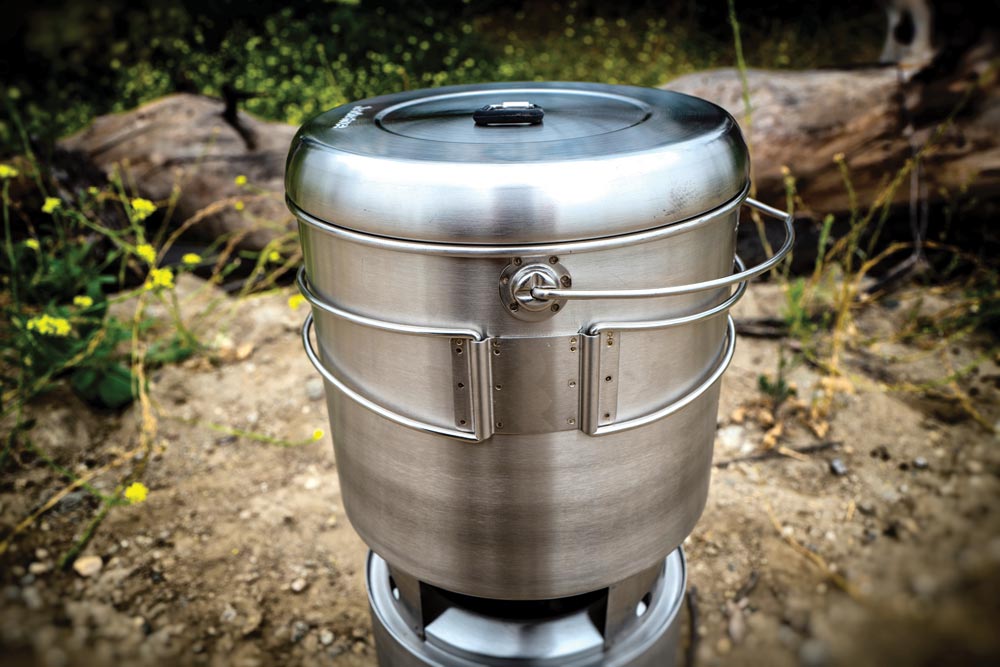 We found that the dynamic duo of the Campfire and Pot 4000 are well-suited for those with limited storage space that require a stove that can feed on wood and other biomass fuel. Adventure motorcyclists and those with vehicles that are already crammed to the roof with gear will want to look into this cookware pairing. Fitting your outdoor kitchen into a 7.25-inch tall by 7.75-inch wide dimension is certainly great space efficiency. The fact that it offers almost smokeless cooking for four or more people makes it that much more impressive.
Solo Stove Campfire 
MSRP: $150
Solo Stove Pot 4000
MSRP: $79.99
solostove.com
Editor's Note: A version of this article first appeared in the September/October 2019 print issue of Tread Magazine.