Hikers' Gear Guide: The Latest in Outdoor Gear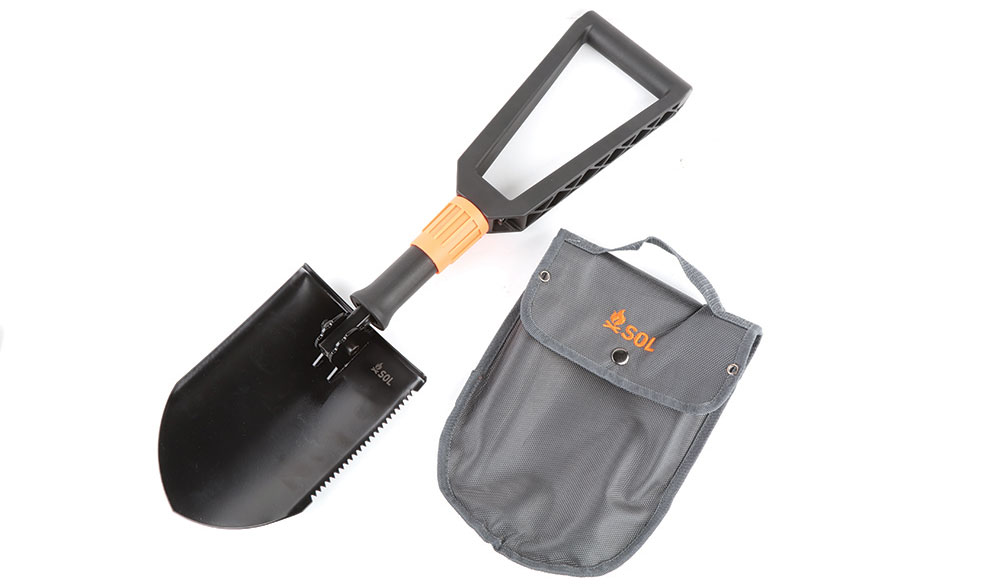 Our selection of outdoor gear for hikers: packing, cooking and celebrating the outdoors.
Tread wants to make sure you have not only everything you need while you're out adventuring, but also the latest and greatest innovations in gear collected with hikers in mind. We've found lightweight luxuries to make life on the trail easier without breaking the bank and gear that's suited for the outdoor lifestyle.
 Hillsound / PackStack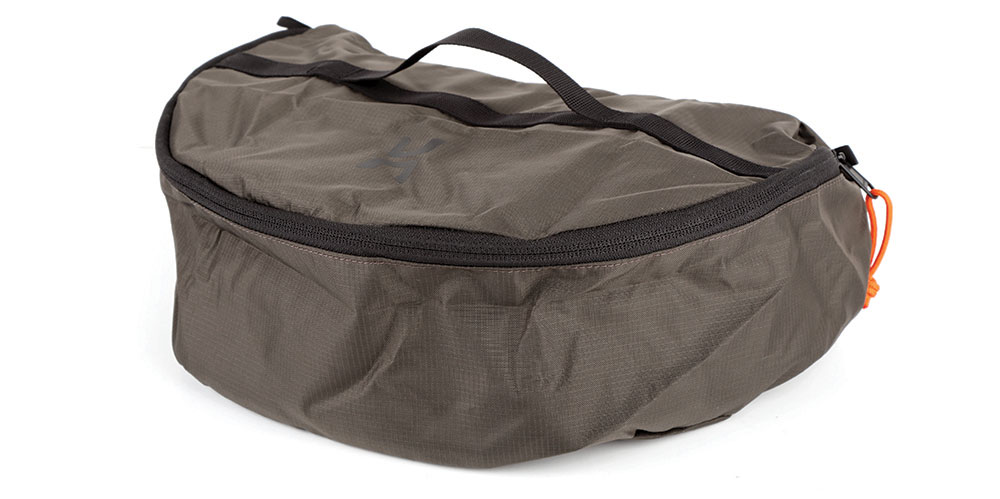 Remaining efficient and organized while keeping hiking gear and supplies protected when spending multiple days outdoors can be quite the challenge. Hillsound's PackStack modular pack storage system is made to last, and is designed to optimize pack storage, protection and organization for hikers. The weatherproof and packable PackStack features a crescent moon shape that helps eliminate dead space within your backpack for efficient space usage.
MSRP: $18
Wacaco / Pipamoka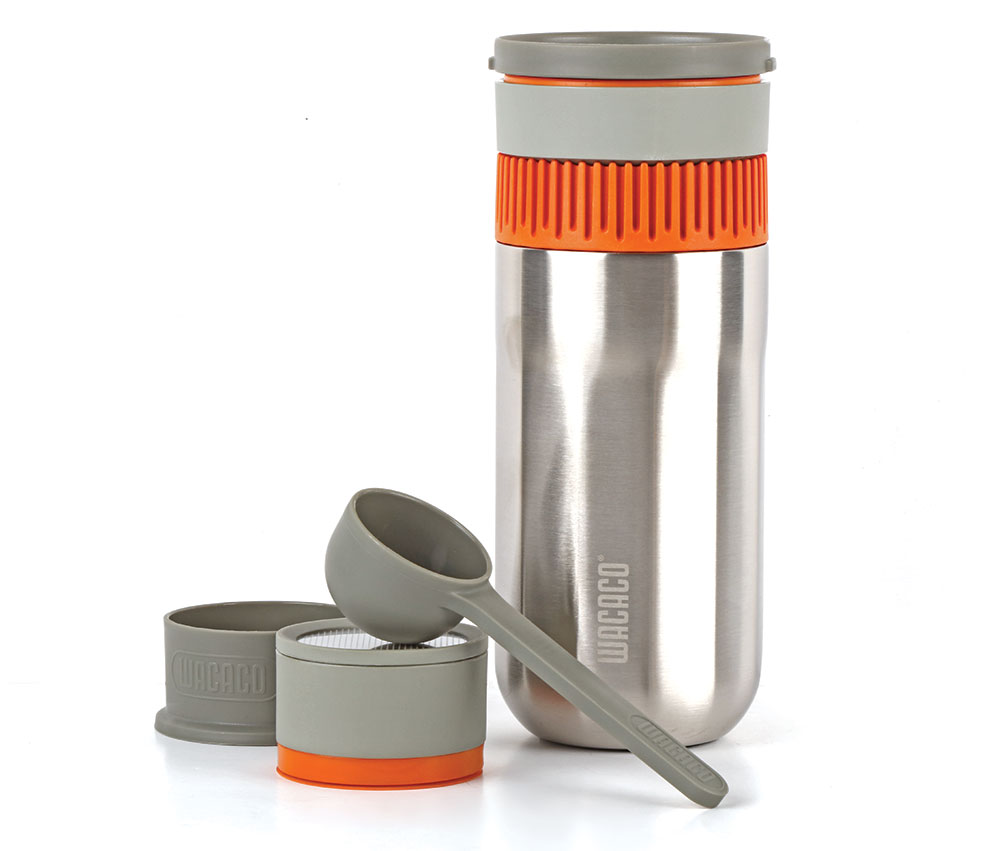 Designed by fellow hikers, the Pipamoka provides an easy way to enjoy a full cup of coffee wherever your journey takes you. The pressurized coffee-brewing bottle is engineered to brew a consistently clean, full-flavored cup of joe in just 80 seconds. The short, pressurized brew allows you to extract a full-flavored cup with balanced acidity in record time. Once brewed, the stainless steel vacuum-insulated Pipamoka mug keeps your coffee hot for up to four hours.
MSRP: $50
Sea To Summit / Watercell ST 6L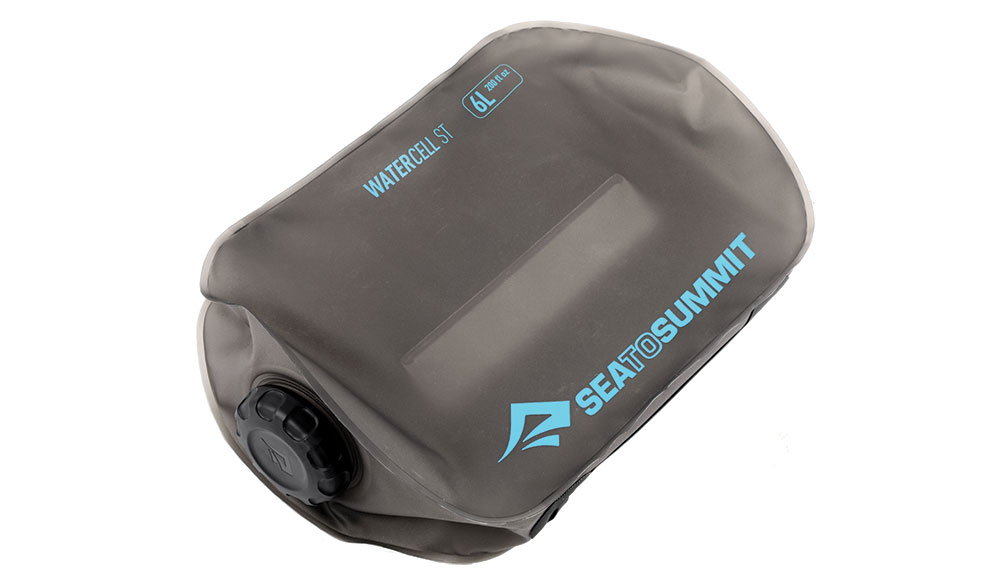 You'll be able to carry plenty of water without the wasted space and weight of traditional containers with the Watercell ST. This streamlined reservoir water bag storage solution, new on the scene of hiking gear, takes on all your needs for lightweight adventures. It's minimalist, strong and pliable. The Watercell ST's compact 3D shape makes it manageable and easy to fill, stow, stack and drain. It features RF welded seams and abrasion-resistant semi-translucent food-grade TPU, providing ultimate flexibility and durability. The 63mm thread of its fill-opening is compatible with many water filters and purification systems.
MSRP: $33
SOL / Flat Pack Bucket, 10 L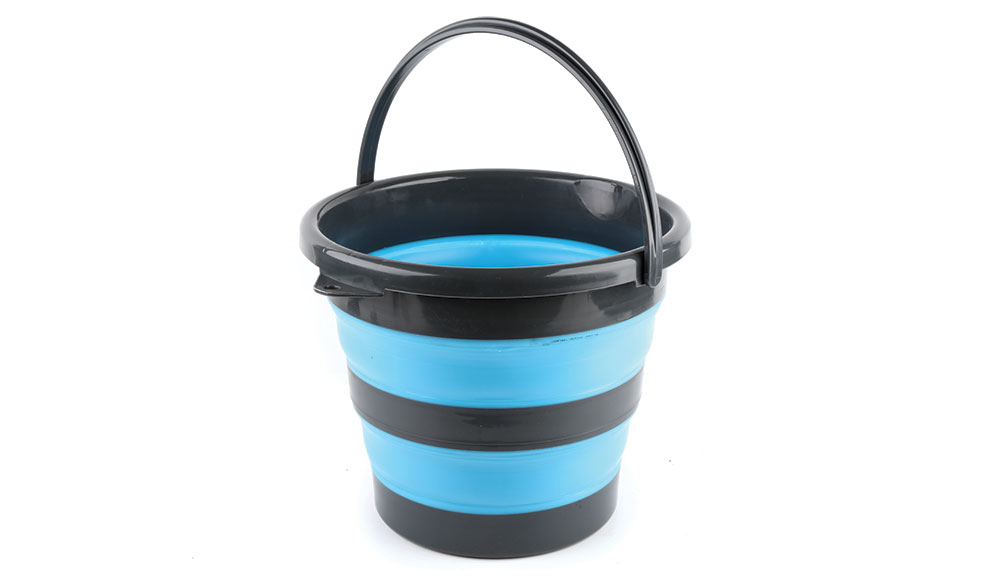 The Flat Pack is a bucket when you need it and packs flat and out of the way when you don't. Its sturdy carrying handle makes hauling water, wood, gear or dirty dishes at camp less work on your hands, and its lightweight design makes bringing it along less work on your back. Washing up after a big meal? Pop open this 10-liter capacity bucket and fill with clean water. Cleaning dirt off your gear? Use as a cleaning bucket. Ready to hit the road? Collapse and pack this bucket flat.
MSRP: $15
SOL / Packable Field Shovel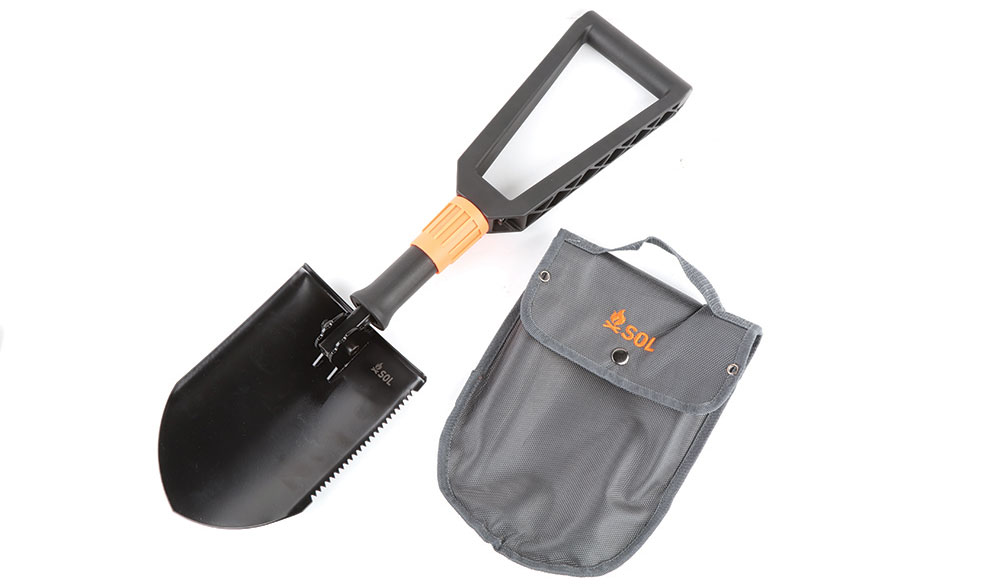 Need a shovel? No problem. This sturdy shovel stores ultra-compact until it is needed. Make quick work of any job with the durable carbon steel shovelhead and serrated saw edge. Your hands will be thankful at the end of the day for the wide, easy-grip handle. When you're ready to pack up, simply unscrew the orange fastener to fold the shovel down into its carry pouch. Hikers in need of gear that packs neatly away at the end of the day, look no further than this shovel.
MSRP: $30
Danner / Trail 2650 Campo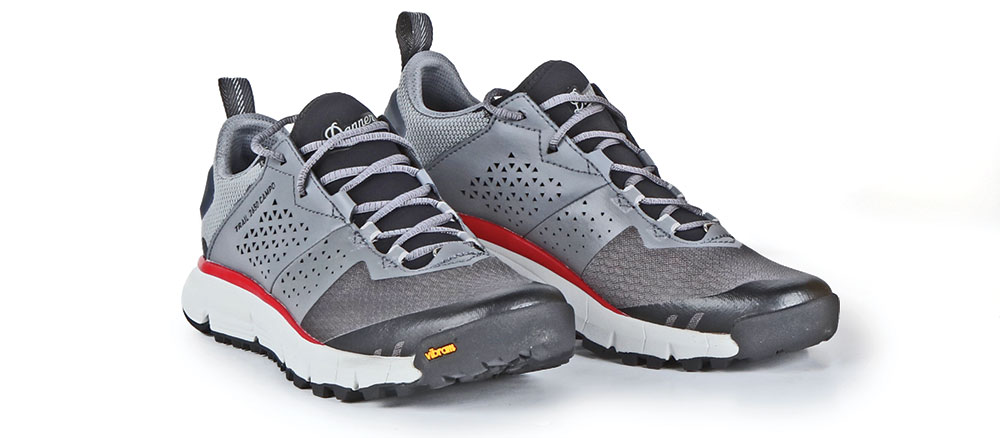 Inspired by the terrain of hot, dusty trails, Danner designed the Trail 2650 Campo for warm-weather hiking. It's built with a lightweight and breathable upper so that it's as comfortable as your favorite pair of running shoes. Vibram Megagrip technology is ideal gear for hikers; it helps to keep your footing secure as you scramble over rocky terrain. Additionally, it's dust-gaiter compatible, so you can move confidently through sand and sagebrush.
MSRP: $140
Icemule / Pro™ X-Large 33L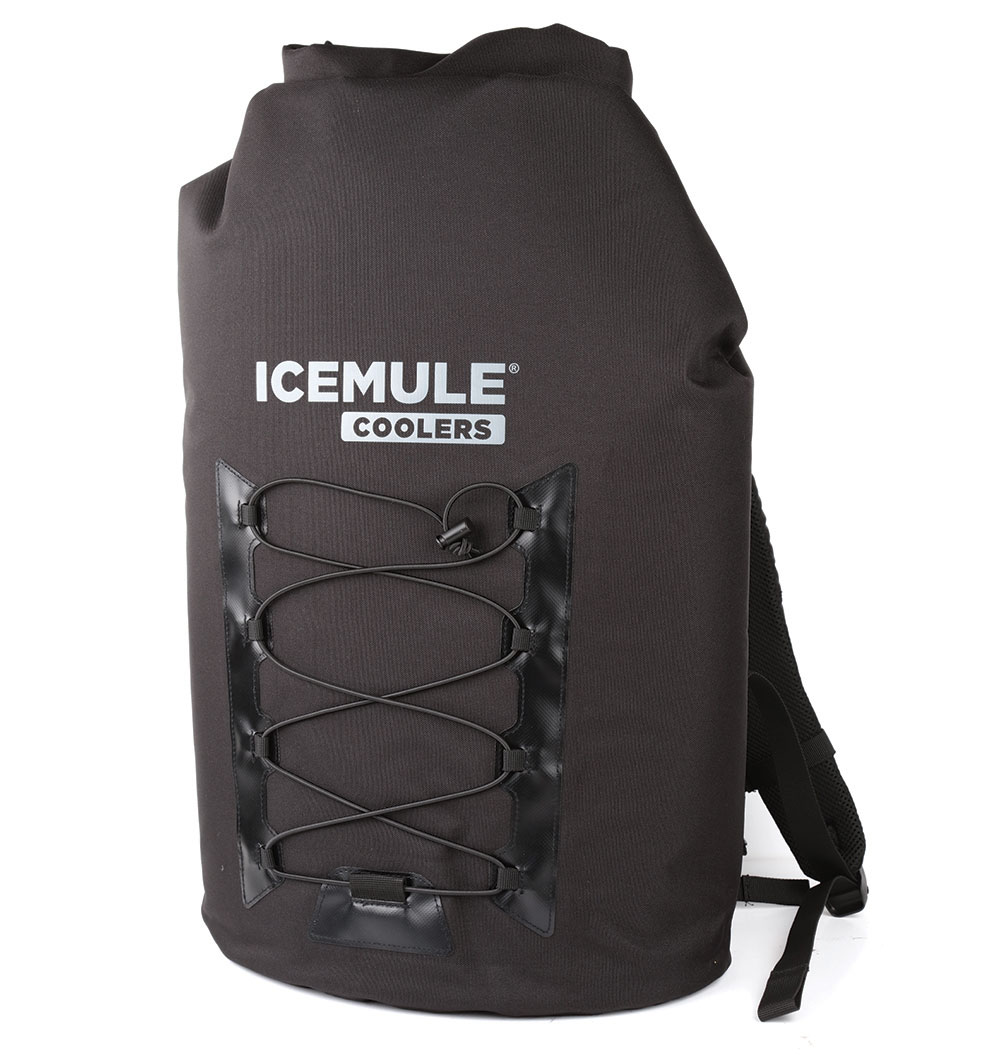 Tough, spacious and extremely portable, the Icemule Pro X-Large is hiking gear with fun in mind. It keeps 24 12-ounce cans nice and cold for your next outing. Two padded straps with a weight-distributing sternum strap and ventilated back pads provide both stability and complete comfort. This high-performance cooler keeps the party chilled all while being comfortable and easy to carry.
MSRP: $115
Editor's Note: A version of this article originally appeared in YOTA 2022.