Short Blade Knives

Because not every situation requires you to whip out a knife large enough to dice up an entire side of beef, we present to you a selection of the latest short blade knives. There are times when a short blade is more suitable to use over a long one, as in the case of shaving down wood to make kindling for a campfire or opening up a freshly delivered package of new parts for your truck, for example. A larger knife, while more powerful, can be harder to control for detailed work. Short blade knives come in all different sorts of styles, from traditional folders and fixed blades to automatics and even more unique styles such as a retractable floating blade like to one seen in this guide. Perfect to clip to your pants pocket or stow away in your pack, these knives may be diminutive but are packed full of usefulness. Which knife would you choose from in the following collection?
Kershaw Launch 4

TYPE: Automatic
CLOSED LENGTH: 3.2"
OPEN LENGTH: 5.1"
BLADE LENGTH: 1.9″
BLADE MATERIAL: CPM 154
BLADE THICKNESS: 0.121"
HANDLE MATERIAL: 6061-T6 Aluminum
WEIGHT: 1.9 ounces
MSRP: $130
kershaw.kaiusaltd.com
Boker Plus Slyde-R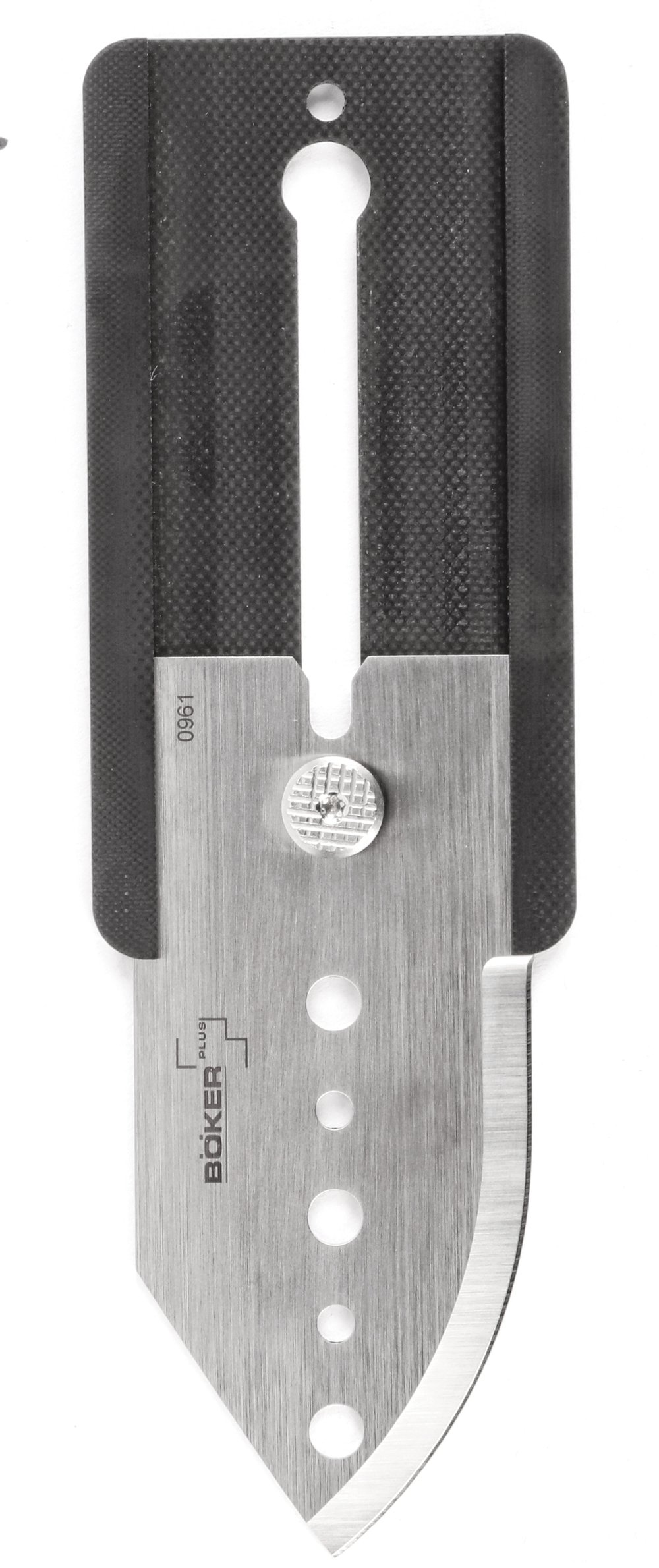 TYPE: Retractable
OVERALL LENGTH: 5.5"
BLADE LENGTH: 2.2″
BLADE MATERIAL: 440C
BLADE THICKNESS: 0.044 "
HANDLE MATERIAL: G10
WEIGHT: 1.1 ounces
MSRP: $45
bokerusa.com
Spyderco Lil' Native G-10 Black

TYPE: Folder
CLOSED LENGTH: 3.47"
OPEN LENGTH: 5.92"
BLADE LENGTH: 2.45″
BLADE MATERIAL: CPM 30V
BLADE THICKNESS: 0.125"
HANDLE MATERIAL: G10
WEIGHT: 2.5 ounces
MSRP: $180
spyderco.com
Gerber Vertebrae

TYPE: Fixed Blade
OVERALL LENGTH: 6.4"
BLADE LENGTH: 2.4″
BLADE MATERIAL: 7Cr17MoV
BLADE THICKNESS: 0.12"
HANDLE MATERIAL: Rubberized
WEIGHT: 4.4 ounces
MSRP: $31
gerbergear.com
CRKT Prequel

TYPE: Folder
CLOSED LENGTH: 3.871"
OPEN LENGTH: 6.563"
BLADE LENGTH: 2.721″
BLADE MATERIAL: 8Cr14MoV
BLADE THICKNESS: 0.13"
HANDLE MATERIAL: Glass Reinforced Nylon
WEIGHT: 3.8 ounces
MSRP: $70
crkt.com
Buck Knives 112 Slim Knife, Pro

TYPE: Folder
CLOSED LENGTH: 4.25"
OPEN LENGTH: 7.25"
BLADE LENGTH: 3″
BLADE MATERIAL: S30V Stainless
BLADE THICKNESS: 0.120"
HANDLE MATERIAL: OD Green Micarta
WEIGHT: 2.6 ounces
MSRP: $100
buckknives.com
Editor's Note: A version of this article first appeared in the July/August 2019 print issue of Tread Magazine.